The mere mention of a hemp-based milk blend was enough to get Sydney-based food producer Ulu Hye kicked off Facebook and Instagram for two years, but founders Vasia Vogias (left) and Heidi Peuten (right) put their noses to the grindstone and are now reaching more consumers than ever.
Picture this. You've built a purpose-driven business that helps reduce the accumulation of plastic in landfill, you're offering a healthy alternative plant-based milk to vegans and the lactose-intolerant, and you've made it convenient and taste better than an industry long dominated by sickeningly sweet concoctions.
But unbeknownst to you, there is one product in your portfolio that does not pass the taste test of the world's largest social media company. That product is entirely legal in all the markets where you operate, but its name must not be mentioned on Facebook.
The offending word is Hemp. Dirty, dirty hemp.
Hemp milk only makes up a small fraction of Sydney-based Ulu Hye's sales, but its appearance on social media led to the company's banishment from Facebook advertising from late 2017 to late 2019 as it is deemed an illicit substance by the platform.
This deprived the Northern Beaches startup of a crucial business-to-consumer (B2C) marketing channel, which is particularly important when environmental and health awareness are central to its marketing strategy. But the pair were and remain determined to address a major packaging problem in the industry.
"We need to educate the consumer first and foremost that unfortunately for the long-life milk cartons they're purchasing, the end goal for those is not where we think it is - a lot of the states no longer accept them in the recycling bin, and they're a contributing factor to landfill," Heidi Peuten, who co-founded Ulu Hye with Vasia Vogias, tells Business News Australia.
Additionally, Peuten claims the taste of LDP (low-density polyethylene) plastic contained in many common long-life milk cartons also leaches into the milk's flavour.
Their solution is a paste - coming a variety of nut blends - that comes in a reusable glass jar, from which two tablespoons can be blended with a litre of water for one minute to create the 'mylk'.
"The result? One litre of delicious, healthy and planet-friendly, plant-based nut milk that lasts four days in your refrigerator," says Peuten, who along with Vogias was a finalist in the Sydney Young Entrepreneur Awards 2020.
"Milk has played a strong role in the Australian diet since day dot, so being able to provide a plant-based alternative that tastes delicious whilst eradicating single use containers is of our highest priority.
"Basically you'll never run out of milk at home as one jar produces ten whole litres of milk."
Peuten estimates the innovation has so far taken 500,000 long-life cartons out of landfill and counting, but getting this far wasn't just a matter of creating a concept; the idea was novel, and it had to taste good too to overcome the repeat purchase challenge that looms over so many plant-based product developments.
"I knew that I was in a good position to try to find a solution," says Peuten.
"You don't want to compromise on taste, you don't want to compromise on cost, and we wanted it to be convenient so consumers could save space in in the pantry and the fridge and be able to whip up the milk in seconds.
"It had to hit all of those components which was a little bit tricky."
The whole process ended up taking about eight months.
"Because it was a world-first we had nothing to go off, so we were trying to see if it was possible and developing it to be quick and tasty," says Peuten.
"There was a lot of trial and error, and our first hero product was a nut milk base which is a mix of cashews, macadamias and almonds, and that was developed around my husband.
"We got him off dairy milk and he wanted an alternative but he wasn't a great fan of almond milk. So we developed it until he gave it the tick of approval as being the most neutral yet creamy-flavour plant-based milk."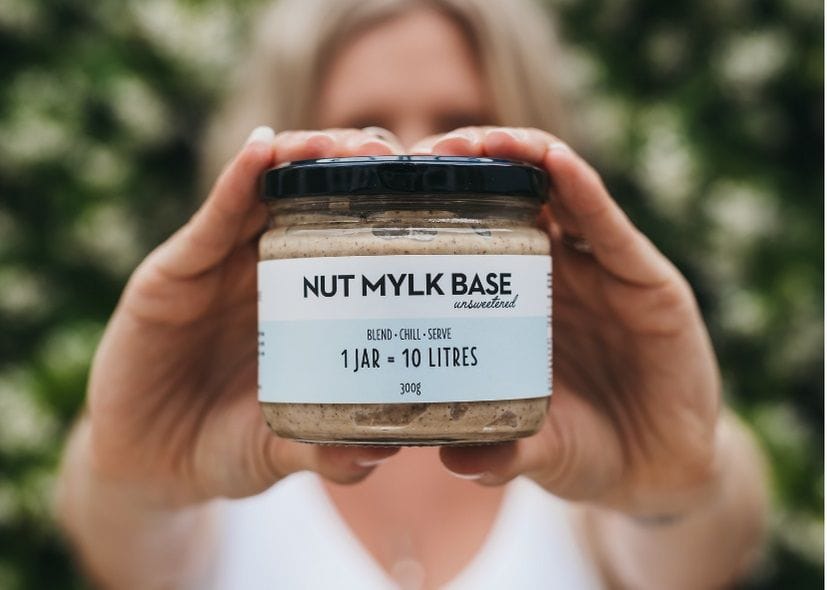 The Facebook blacklisting made it very difficult to get the message out, but Peuten notes Ulu Hye has been able to rely on wholesalers around the country who believe in the products on offer, as well as a growing community who are passionate about the planet's war on plastic and reducing waste.
"Our focus was on sending product out to influencers on Instagram and Facebook, pitching them products and raising their awareness of it, and hoping that they found the message of what we're trying to do inspiring and empowering for their followers," she says.
With the momentum of its loyal following and the lifting of the Facebook ban, Ulu Hye's sales doubled in FY20, and she is seeing continued month-over-month growth in the current financial year.
This will also be bolstered by new product development, building on the nut mylk bases as well as the existing do it yourself condiments such as chipotle aioli, ranch dressing, mayo and hollandaise. The company also has a cocoa dust range as a healthy alternative to Milo, and the pair are excited about plans to launch a barista range for making creamier vegan coffees at home.
The brand also currently has a market presence in New Zealand, as well as in Singapore and Dubai where distributors move the products throughout Asia and the Middle East respectively.
"We've also got a couple of distributors in the UK who are also looking at taking us on board, but the freight component is expensive so we're looking at ways around that," adds Peuten.
When asked about forecasts for 2021, Peuten prefers to draw attention to Ulu Hye's place in a positive movement rather than the bottom line financially.
"It's wonderful. People are becoming more aware of their carbon footprint and they're trying to find ways to help reduce that overall footprint - success to us isn't revenue, it's our impact with our product.
"Thankfully, the byproduct of the product is revenue and we can support ourselves, but it's definitely not what we gauge our success on."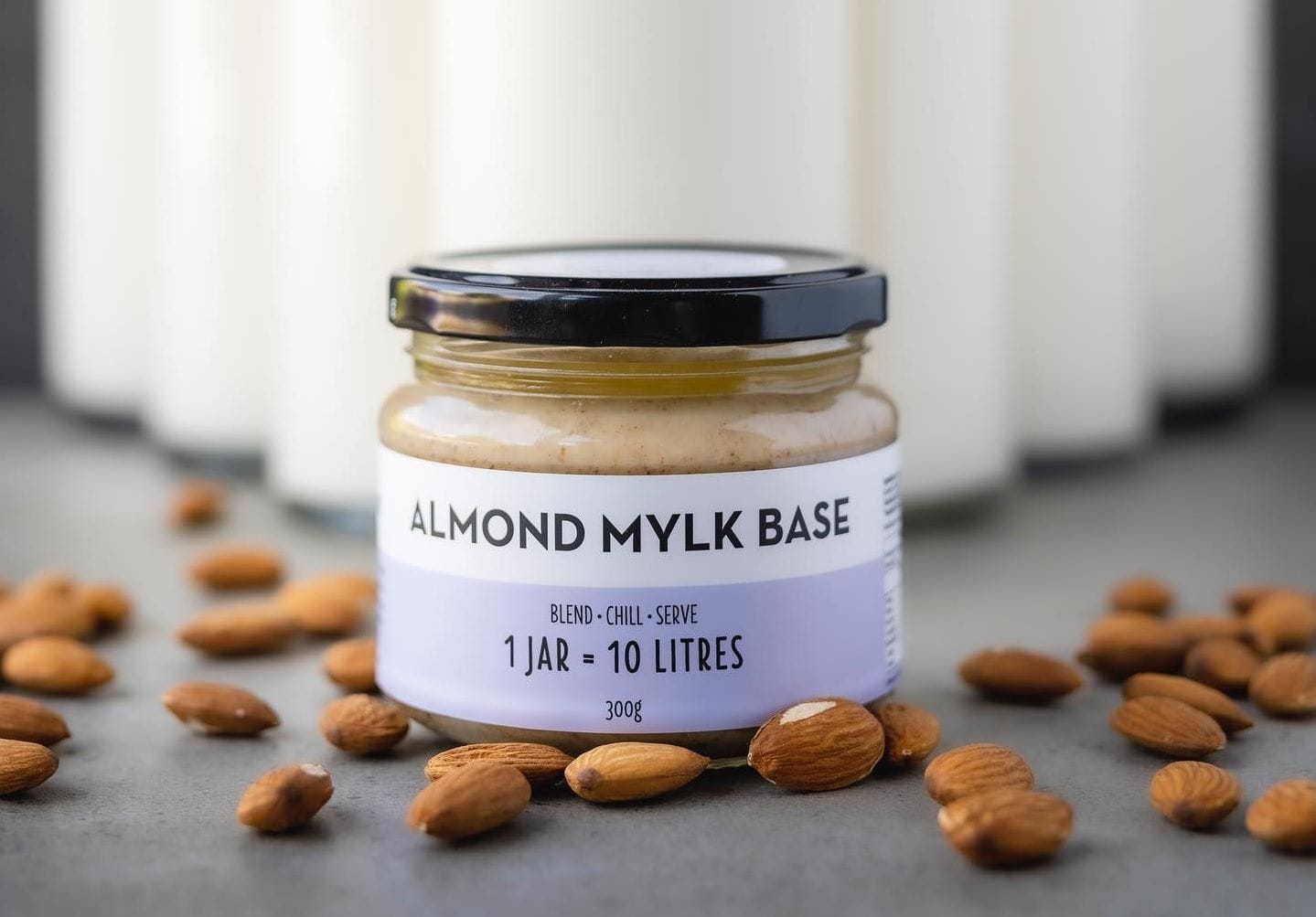 Never miss a news update, subscribe here. Follow us on Facebook, LinkedIn, Instagram and Twitter.
Business News Australia
Get our daily business news
Sign up to our free email news updates.
Help us deliver quality journalism to you.
As a free and independent news site providing daily updates
during a period of unprecedented challenges for businesses everywhere
we call on your support