After two years of COVID-related uncertainty, Australian festival and live music promoter Untitled Group has capped off a stellar 2021/22 summer, trumping previous ticket sales records in the process.
With renewed confidence in their stride, the five founders of the company - which puts on renowned music festivals like Pitch Music & Arts, Beyond The Valley, Ability Festival and more - are turning up the volume with their largest tour to date in the works.
As the colder months set in, Untitled co-founder Nicholas Greco jumped on the phone with Business News Australia to reflect on the past few months, the group's upcoming events and tours, and the company's surprising move into the world of private investment.
---
Cast your mind back to early-March 2020 - a time most of us remember as 'pre-pandemic' - when COVID-19 was known generally as 'the coronavirus', and Australian daily case numbers were below 20.
For the founders of Untitled Group, that period from 6 to 10 March was go-time as they hosted thousands at what was then their biggest Pitch Music & Arts festival to date in an idyllic field in Victoria's Grampians region.
If it were put on days later, Pitch would have been cancelled due to new restrictions on large public gatherings.
"Pitch was our last event before the pandemic and I remember hearing about COVID a little bit at the time - it was something that was overseas and was starting to come here, but it didn't feel like a reality," reflects Untitled co-founder Nicholas Greco, who started the business alongside Young Entrepreneurs Michael Christidis, Christian Serrao, Filippo Palermo and Thomas Caw.
"It felt like a real bookend moment, and it created a great culture during the pandemic as one of the last events to live on through TikTok and Instagram - it was that event that everyone kept referring back to because it was the last big event before COVID for so many people.
"But then to come back and have Pitch sell out, and all these international artists come down to perform with no cancellations…it just really felt like we'd overcome the pandemic and that things were going to be a lot easier for us from then on."
The 2022 edition of Pitch was described by Greco as Untitled's "greatest", with 15,000 attendees converging to catch some of the world's hottest DJs and producers, from Australian techno whizz Skin on Skin, to the enigmatic Floating Points and crowd-favourite Maceo Plex.
The festival formed part of Untitled's first 'post-COVID' summer lineup of more than 60 festivals and events - held as restrictions were easing but case numbers were climbing.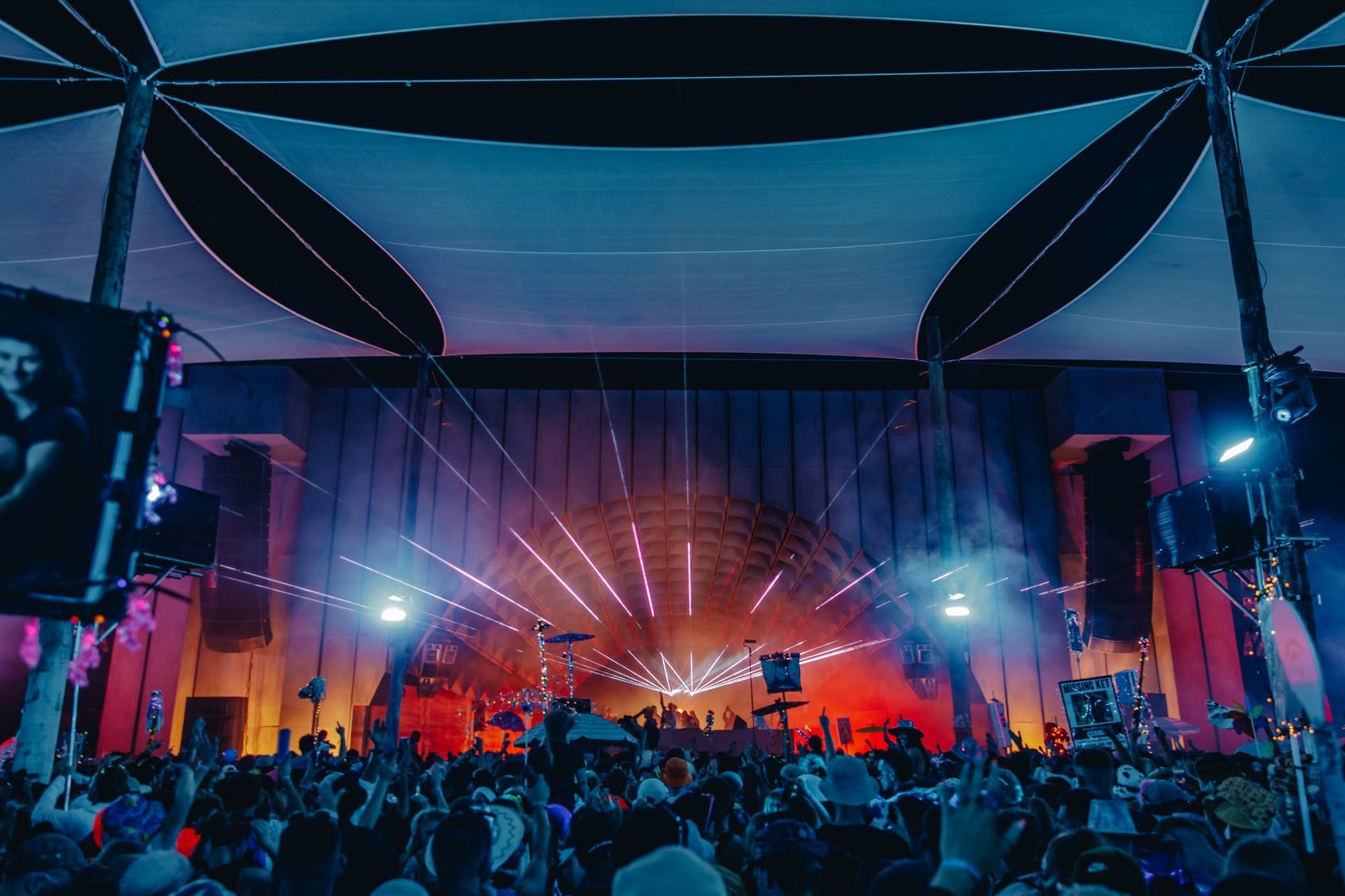 Though the group can claim the summer as one of its best ever - selling more than 200,000 tickets, trumping ticket sales for the entirety of 2019 - this transition of easing restrictions while cases rose did cause some headaches.
One such migraine was the cancellation of the Hunter Valley edition Grapevine Gathering just five days out from the show. Another was when nine artists were forced to cancel their festival sets on the day of their shows due to COVID outbreaks over the New Year's Eve party period.
"Even though we'd gone through the pandemic for two years, the cancellation of Grapevine Gathering at the tail-end really hurt the most because we had the festival site already built - it was five days out and we had to deal with cancelling artists, suppliers, and dismantling everything," Greco said.
"It was a real emotional rollercoaster."
For the co-founder, the peak of the summer period was at Beyond The Valley over New Year's period. Traditionally a camping festival at Gippsland Parklands, Untitled relocated the beloved festival into the heart of Melbourne at the Sidney Myer Music Bowl and Kings Domain parklands for the 2021/22 edition which was renamed 'Beyond the City'.
The festival boasted a wealth of Australian acts such as electronic dance trio Pnau, rapper Allday and singer Mallrat to name a few - but it was producer Hayden James' set during the NYE countdown that had Greco emotional.
"That was the first festival brand that we launched so many years ago now, so to see the fireworks in the background and to have Hayden James performing the countdown at somewhere as iconic as the Bowl, it was just really special," Greco said.
"I remember the moment, standing there as the fireworks went off…it was emotional. It really felt like COVID didn't exist."
But unfortunately for Untitled, COVID did exist, and still does. Greco speaks of the mountains the team had to climb to get many of the events over the line during the summer, including turning their office into a makeshift PCR testing clinic.
"We've had to be quite agile in our staffing and over-cater at all of our events, and there's a lot more competition as well - there might be more than one festival on a day because everyone's going for it at the same time, so we're competing for toilets, showers and staging," Greco said.
"We've had to have artists on standby in preparation for people having COVID on the day - I think we had nine artists at our New Years' event that caught COVID on the day and couldn't perform, so we had to quickly re-juggle everything and shift things around to make sure that the day flowed like it should.
"I think the weirdest one for us was having to turn our office into a PCR testing clinic to get all our staff and artists tested. It was a nervous wait on the 30th of December before the gates opened to find out who had COVID and who we'd have to replace, but it was just part of putting an event on at this time."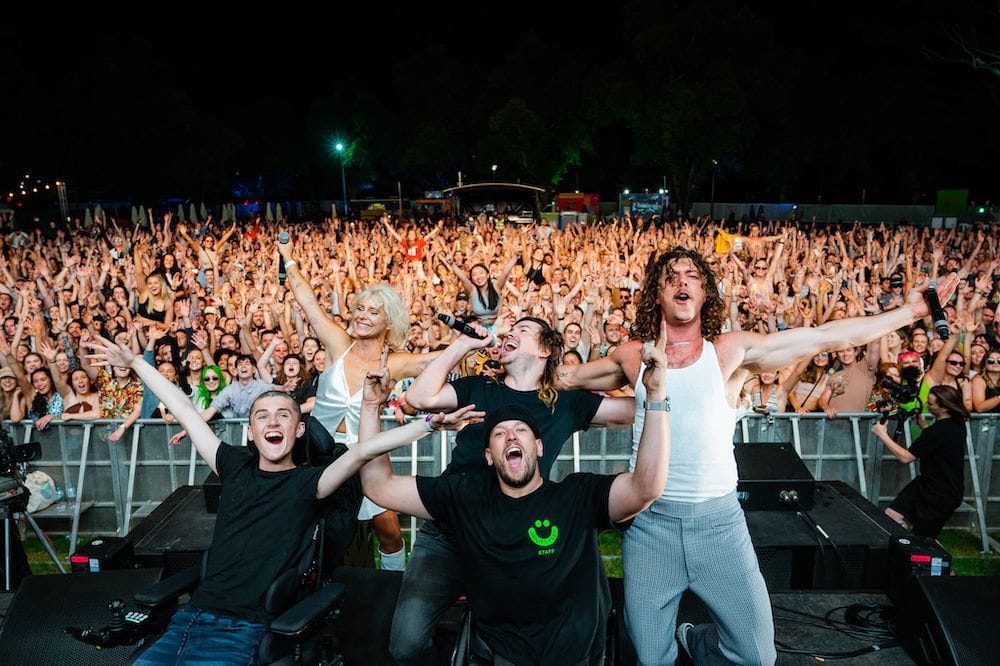 Though it is easier now than it was just a few months ago to host large-scale events, Greco said Untitled is still facing shortages in terms of staff and equipment, and not just because of COVID.
"The weather has played a huge part in that," Greco said.
"We had toilets and showers booked for one of our music festivals in Melbourne that were all underwater all the way up in Queensland, and having to replace those on the fly was something that we didn't expect," Greco said.
"But it's part of being an event organiser - we just have to deal with it as it comes and it is what it is."
On the back of the summer bonanza, Greco said Untitled is in the midst of organising its biggest tour yet - a stadium tour for British indie rock band Glass Animals in July.
The team is also working on a Hayden James tour in August, and is continually planning the lineups for the summer festival period in 2022/23.
In addition, the team is enjoying managing popular Melbourne nightclub The Emerson and is preparing to launch a venue in Ballarat which it recently acquired.
"The launch is going to be June for that venue, and it's going to be called Warehouse," Greco reveals.
"We're excited to launch our first regional nightclub - we've got the Emerson down here that we operate in Melbourne. We're just renovating it now and it looks great.
"Ballarat is such a great regional hub, and it's something that we're really interested in making a core part of Untitled."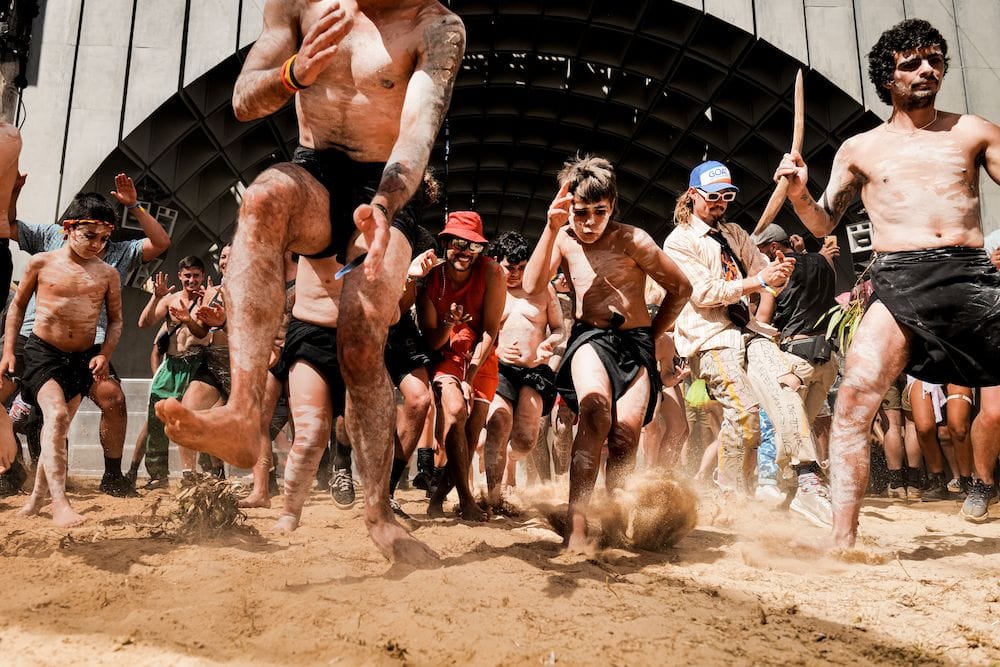 2021 also saw Untitled diversify its operations beyond live music and events, as the company made its foray into investing in SMEs.
Notably, the company invested $300,000 into Australian-owned Korean pear juice brand Bae Juice, and contributed to the $11 million post-seed investment round for restaurant-tech scaleup Mr Yum.
"During COVID, without events happening, we were able to have more discussions and strategise as a director group - and we've got a real passion for supporting like-minded founders and people doing cool businesses," Greco said.
"We want to align with people that have the same vision as us and who are as passionate about what they do as we are about what we do.
"It's exciting to work in other businesses outside of the event space and learn how they operate, and see how we can take our events mindset and apply that into their business and amplify what they're doing using our data and our touch-points and systems."
Get our daily business news
Sign up to our free email news updates.
Help us deliver quality journalism to you.
As a free and independent news site providing daily updates
during a period of unprecedented challenges for businesses everywhere
we call on your support