When we work together magic can happen; and that's certainly the case with the launch of a breakthrough AI device that promises to revolutionise our aged care services.
Three of Queensland's brightest young entrepreneurs have teamed up to create a patented artificial intelligence device that uses sensors to monitor the interaction of objects and people within its surroundings, alerting carers or family members if a fall occurs.
Called HomeGuardian.ai, the endeavour is the brainchild Gold Coast technology entrepreneur Kane Sajdak (pictured).
Sajdak says the device his company invented will be useful for the aged care, disability, hospital and childcare sectors.
"Make no mistake, this device will save lives," says Sajdak, who also co-founded BITS Technology Group with Bernard Mangelsdorf. The pair recently won the Technology Award at the Gold Coast Young Entrepreneur Awards 2019 and was a finalist in the Australian Young Entrepreneur Awards 2019.
"No one wants a security camera in their bedroom or bathroom, so our world-first technology is able to monitor someone's interactions with their surroundings without breaching their privacy," he says.
"More importantly, the device can detect a fall and alert a nominated contact within 1.8 seconds of the incident occurring."
The easy-to-use units are the size of a small portable speaker and require no WIFI, internet connection, or individual programming. Simply plug in the device and place it with a good view of the room and away you go.
The HomeGuardian.ai team have spent more than a year "teaching" the AI device to recognise objects like furniture and people, as well as abnormal behaviours.
"The device knows it is normal for an object it recognises as a person to lay on a bed, but it also knows that it's not normal for that same object to lay on the bedroom floor or bathroom tiles," says Sajdak.
"It takes less than two seconds for the device to recognise someone may be at risk and immediately sends a notification to their emergency contact, be it a neighbour, loved one or nurse in an aged care facility or hospital."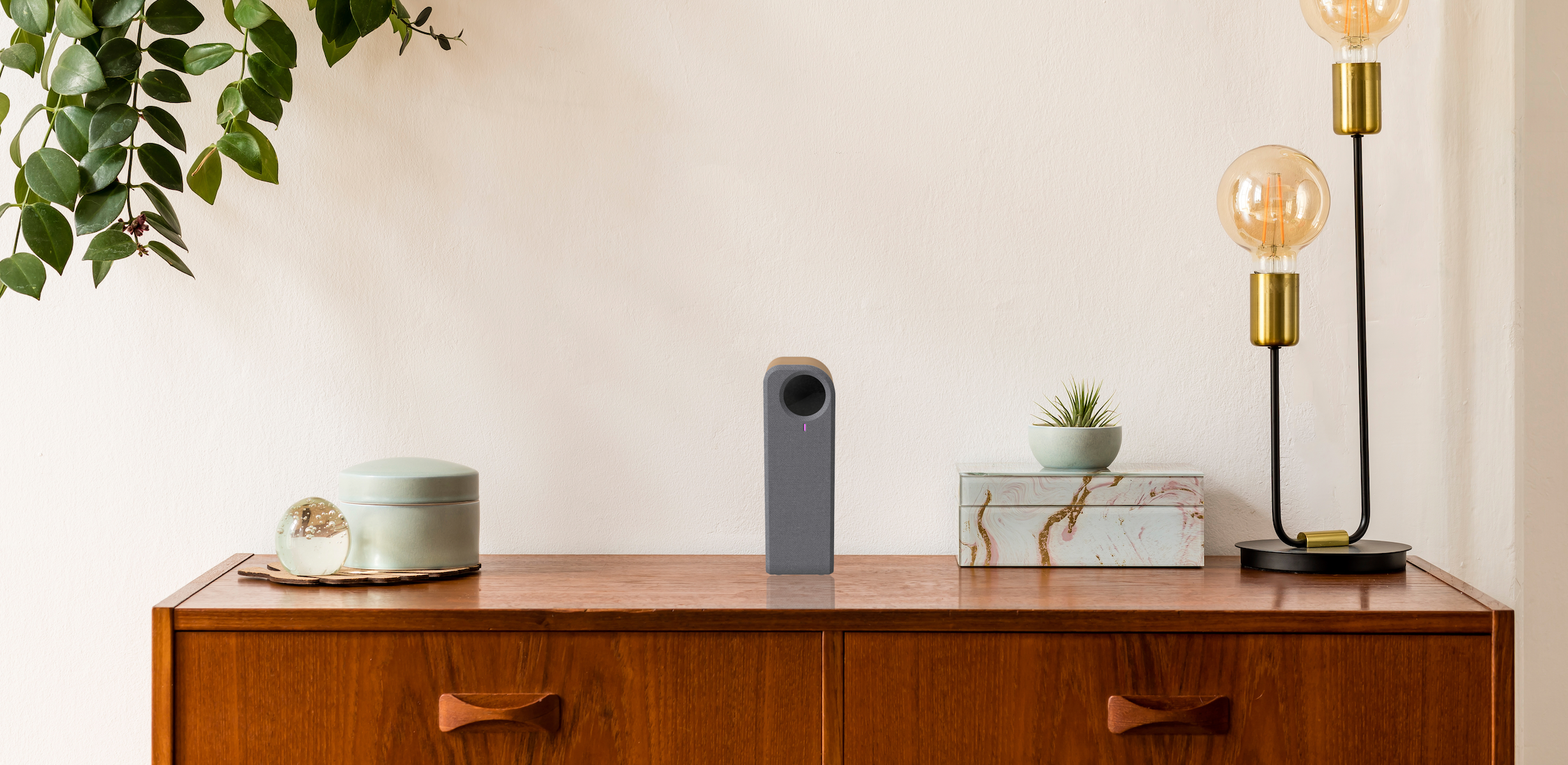 To get the product over the line and onto shelves, Sajdak has enlisted the assistance of fellow Young Entrepreneur Awards finalists and winners Karl Brown and Tomas Steenackers, who are both directors of the new entity.
Karl Brown is the founder of Instyle Solar and Rokkit Performance Marketing and winner of the Trailblazer Award at the Australian Young Entrepreneur Awards 2019. Tomas Steenackers is the founder of listed National Veterinary Care (ASX: NVC) and winner of the Australian Young Entrepreneur of the Year Award 2018.
While Sajdak's expertise in technology and AI certainly helped the product come to life, Brown's experience in taking products to market has been instrumental, while Steenackers wealth of experience with running large businesses will see the company grow at a rapid pace.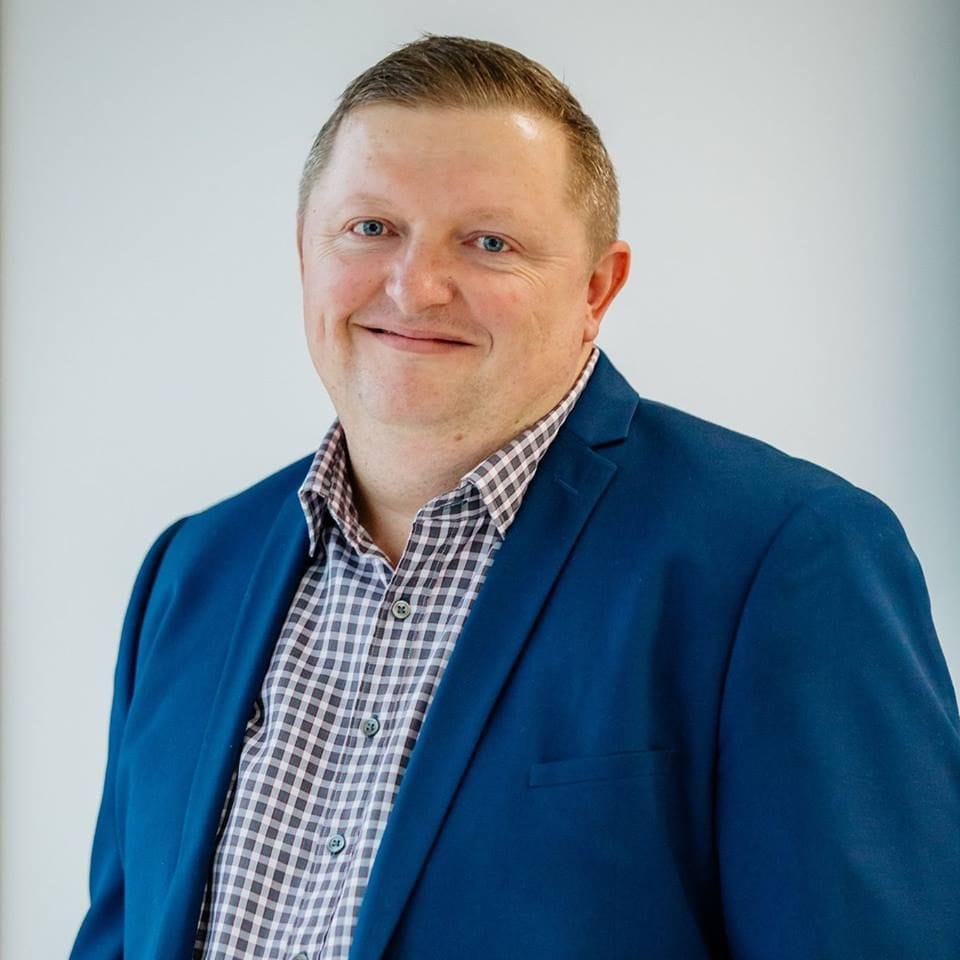 "Where I bring a lot of value to it is essentially the go-to-market strategy, updating the sales models and funnels going to be needed to launch," says Brown (pictured right).
Brown says personal experience was the motivation he needed to really come on board with the HomeGuardian.ai project.
"One of the key selling propositions is allowing people to stay at home for longer, and I do believe, just from my own experience, that the longer they're at home the longer they stay alive," says Brown.
"My grandmother actually fell about seven months ago. She had dementia and we have no idea how long she was on the ground for.
"Her dogs started barking at about two in the morning, that's when my mum found her. She ended up going to the hospital and had a stroke. Essentially, she's never come home and is now in a dementia clinic. So, for me, there was a real-world aspect to it."
As founder of the fast-growing ASX-listed National Veterinary Care, Steenackers (pictured below) knows a thing or two about keeping a company on the right track; which is where his piece of the puzzle fits in to this trio.
"What I bring to the party is probably the business strategy and scaling up the business and making sure that we stay true to the core mission," says Steenackers.
"One of the things we've done really well is looking at staff and trying to help staff, but also trying to implement this technology to help people."
"My parents are getting a bit older and so I am getting a bit more wary. So, if we can save time, help nurses in their facilities or help people in their own home and save lives I think that ticks all my boxes, and on top of that I can work with some pretty skilled guys too."
Sajdak says he is honoured to be able to work with Brown and Steenackers, and believes this team will be able to really save lives with HomeGuardian.ai.
"The reason that these two are on the team isn't a coincidence. They're not here by chance. They each bring something to the table which means they are the best at what they do," says Sajdak.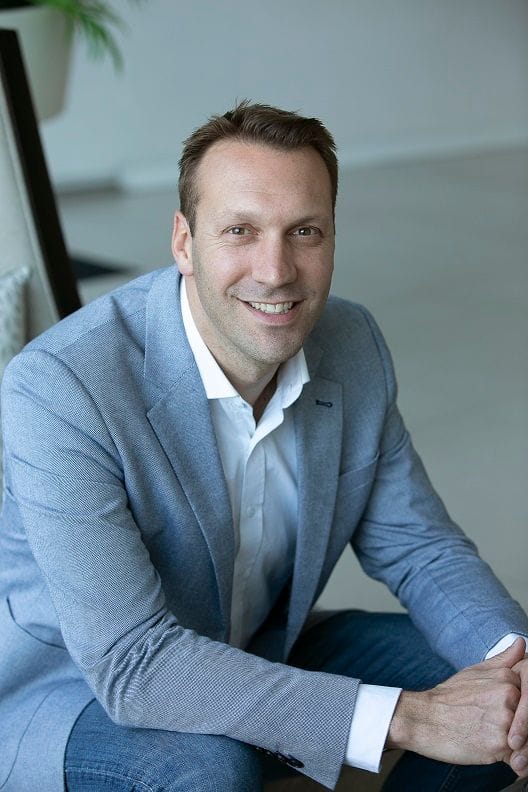 "I think that the strengths of each of us are extremely complementary. We're all pulling in the same direction."
"The fact that we're working together is an absolute testament to the Young Entrepreneur Awards and what you can do when you build that sort of community."
HomeGuardian.ai worked alongside aged care groups as well as Southern Cross University to ensure the technology was truly enabling better care for those using it, while enabling staffing efficiency gains for the care providers implementing it.
The launch of HomeGuardian.ai comes at a pivotal time for the aged care sector. The industry as a whole in Australia has been under significant fire, with allegations of neglect and abuse rampant at aged care facilities nationwide.
Sajdak says the response to these allegations, installing CCTV cameras in people's bedrooms, is simply not the right way forward.
"The device is built to process images on the fly, so it doesn't store any video or images," says Sajdak.
"There's no risk that you or your loved one will have a compromising image recorded, and there's no compromising of your privacy."
"The response to the Royal Commission into Aged Care has been to install CCTV cameras everywhere. But the problem with that is you're just putting CCTV cameras in people's bedrooms and bathrooms, and that's not something anybody wants while they're having a shower."
"The fact that our technology is able to achieve what it can achieve, 24 hours a day, seven days a week, all while maintaining someone's dignity, is just absolutely phenomenal. All elderly people want is to be able to maintain some level of dignity and live the best life they possibly can."
"With this technology we can literally take Australia from being a subject of a Royal Commission to a world leader in aged care. That is a real thing we can do with this technology."
Never miss a news update, subscribe here. Follow us on Facebook, LinkedIn, Instagram and Twitter.
Business News Australia
Get our daily business news
Sign up to our free email news updates.
Help us deliver quality journalism to you.
As a free and independent news site providing daily updates
during a period of unprecedented challenges for businesses everywhere
we call on your support