As part of its plan to be in 500 clubs worldwide over the next decade, Brisbane-based boxing brand UBX has signed a master franchise agreement with Prova Group to see 145 studios rolled out in Japan by 2033.
The deal comes one year after the group secured an agreement with fitness franchise Empowered Brands to launch in the UK and Ireland – a move that saw £50 million (AUD$88 million) committed to helping UBX enter Europe.
Speaking with Business News Australia, UBX co-founder Tim West says the latest agreement with Prova Group builds on the company's strategy to enter international markets where boxing is culturally relevant.
"When you think of Japan, it is synonymous with boxing. It's one of the few Western martial arts that they've taken off and embraced. They've had world champions since the 70s and 80s. We know that consumer behaviour follows professional success," West says.
"[Prova Group] are very diligent - really data and detail orientated. They basically decided that we had by far the best chance of growing in the Japanese market and our unit economics worked for the Japanese market. We have quite a small, efficient footprint.
"Most of our competitors operate in 350 to 500sqm sites. Our ability to go into something as small as 115sqm means we're incredibly efficient when you have a premium on the rental costs, which the majority of countries outside of Australia do have."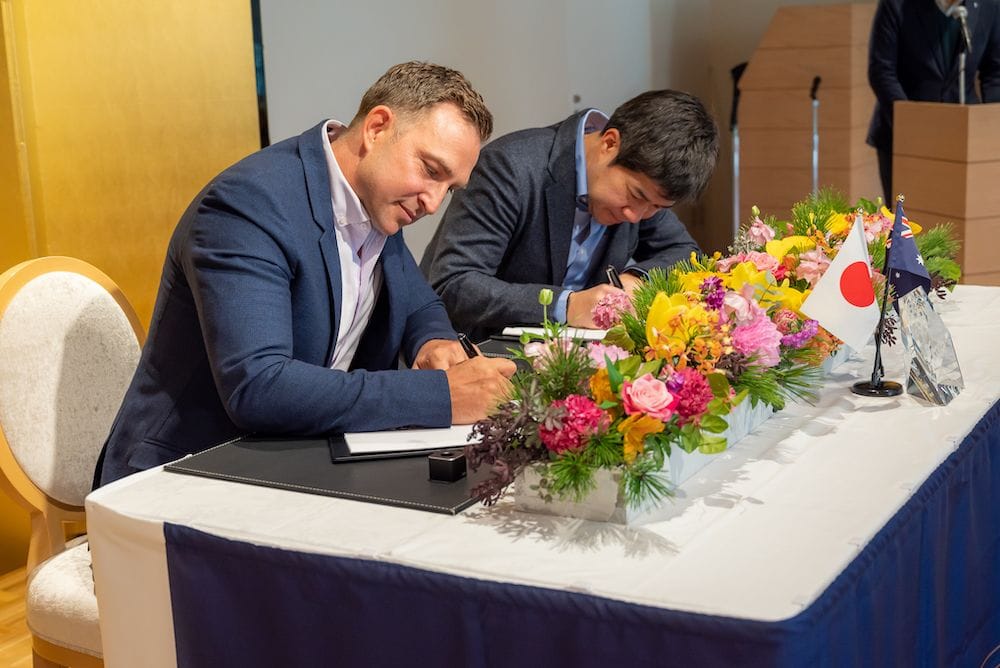 Founded in 2016 by West and four-time boxing world champion Danny Green, UBX's fitness routine is comprised of a 12-round circuit, with six rounds dedicated to boxing exercises and the remainder combining functional strength, cardio and conditioning movements.
West notes this quickfire model means members can join a session within a matter of minutes, eliminating the need for consumers to book in for a specific time slot.
"Bookings are friction. When we realised that we could actually accommodate people starting in between rounds, it opened up a whole other level of flexibility that was [previously] a key frustration - whether you're managing group fitness in the gym or scheduling group fitness generally," West says.
While there are attributes to boxing that typically see it associated with a masculine activity, West says its studios are seeing more women sign up to take part in the sport.
"When we first open clubs, there are 70 to 80 per cent women in the presale…as they start to invite their husbands and male friends, it starts to balance out a little bit more. A mature club is about 65 per cent females," West says.
He anticipates a similar trend will follow in Japan, where UBX will open its first studio in Tokyo by late 2023.
"Instructed group fitness focusing on a skill typically a martial art is embedded in Japanese exercise and movement culture," West says.
"It's very common for males and females to participate in group activities. What we're expecting in Japan is that UBX will be attractive to both – it'll be a 50/50 split."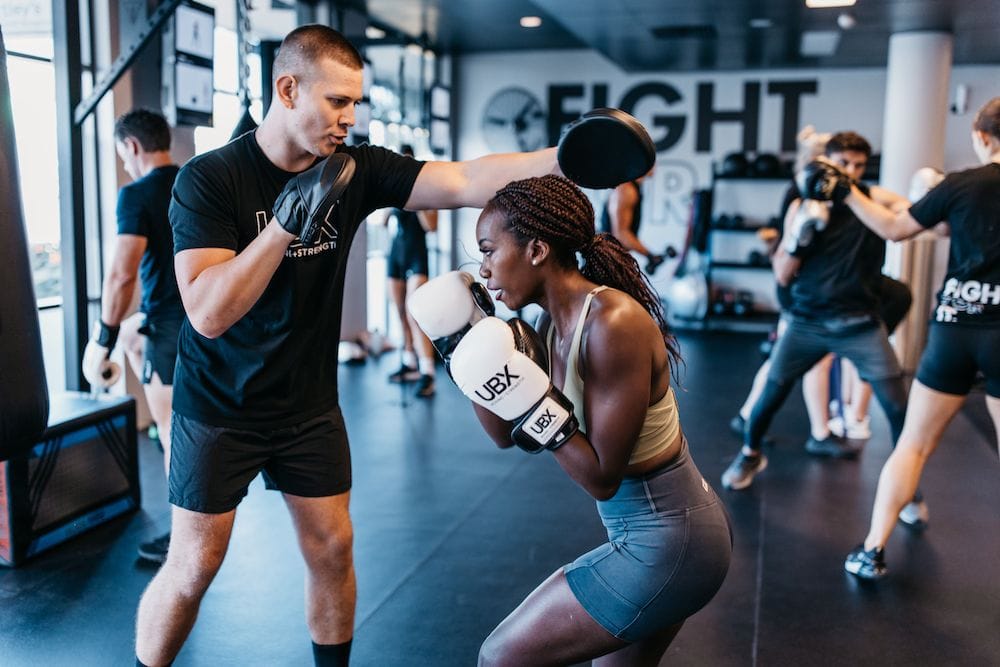 Over the span of seven years, UBX has opened 90-plus physical locations across Australia, New Zealand and Singapore, with an additional 17 licences sold.
The fitness brand also has more than 15,000 members signed up across its network, and is looking to open its first gyms in Manchester, England and Dublin, Ireland next month.
Another market West is particularly keen to enter is the US, where UBX will launch in New York in the next three months.
"We've mapped out our road to 500 clubs. But we don't think that's where it ends because that's only Australia, New Zealand, Singapore, Japan, the UK, and Ireland - we haven't even touched the states," West says.
"I think everyone can probably logically understand that the US is actually the biggest fitness market in the world – [it's] almost larger than the rest combined.
"When we start to look at that, it makes sense that we pretty easily expect 500 clubs in the US alone. Over the next decade, we can see a clear pathway to 1,000 clubs or more. That's an exciting stage to be at."
As part of its expansion into the US, UBX has partnered with Warner Bros Pictures to run a campaign based on American sports drama Creed III – a film that serves as the ninth instalment in the Rocky film series and stars Michael B. Jordan as fictional boxer Adonis Creed.
The collaboration will see a new workout regime introduced in gyms from 4 March, as well as the 'Workout Like Creed' program added to UBX's mobile app – a platform that allows members to access training videos, meal planning and recipes on the go.
"If you think about us on the doorstep of launching in America, a partnership with Warner Brothers and Universal is about the best thing you could ask for," West says.
"We're really stoked that it's happening at the same time as we're finalising the first contract in the US. Creed will be still screening when we when we sign this New York contract so we can leverage that as well."
"We're only at the inflection point - we're just about to really realize volume, size and an international status beyond APAC."
Get our daily business news
Sign up to our free email news updates.
Help us deliver quality journalism to you.
As a free and independent news site providing daily updates
during a period of unprecedented challenges for businesses everywhere
we call on your support