11. Davie Fogarty (27)
Davie Group
Adelaide
Davie Fogarty's wearable blanket the Oodie became a sensation worldwide during the pandemic as digital natives snugged up during the colder months, but success was by no means wrapped up for the South Australian entrepreneur.
Fogarty had tasted failure before he became a burgeoning blanket baron, selling everything from gym clothes to Vietnamese rolls to iPhone cases to seasoning, but alas none of these ventures worked out.
Over time he developed a more targeted method for product development and e-commerce marketing, reinforced by software he developed himself.
"I often let digital platforms tell me what's going to work, rather than me just trying to think I know what's going to work. I just launch some ads and see how it performs, and then I double down on the winners," he explains.
"I most definitely do have a big spreadsheet, but I use a variety of tools to find my trend ideas, one of those being something I built myself which compares a lot of data points and scrapes a lot of platforms to find trends and compares their viability.
"The product timing is probably the most important thing with e-commerce. You need to hit the trends as they happen, competition needs to be low, and there just needs to be the gap in the market for you to win."
Armed with a camera and everything he knew about marketing – a subject he failed at university – he read books about how to grow his agency and in 2018 with just $500 in his bank account, Fogarty cottoned on to the idea of weighted blankets, branded as 'calming blankets'.
"As I tried to lie on the couch and switch off at the end of the day, I realised that with all the extra weight, I felt secure. I could feel my stress edge away. I began to relax," he says.
"I wanted to bring products to market that made people feel good. I had researched how effective weighted blankets are and saw a trend that was not being utilised or done properly. Within a year, my product was one of Australia's top selling weighted blankets.
"This product helped a lot of people improve their quality of life, especially those with high sensory seeking behaviour."
With momentum underway, in 2018 he replicated the model with the launch of the Oodie, an oversized plush hoodie with a front pocket, playful designs and a range of accessories including Ugg boots, oversized sleep shirts, pillows, trackies and tote bags.
"On launching the product, we sold out straight away. Investing the profit from our sell out first line, I designed the first patterns while on a gap year European trip and they too took off," he says.
At this point Fogarty had mastered the art of social media marketing with the product taking off in Australia and New Zealand, followed by global expansion into the UK, Canada and the US.
"The products are promoted through social media platforms like Tik Tok, Facebook, Pinterest and Instagram. The Oodie has become a brand synonymous with fun. Over the past year, I've been approached by big named brands such as Warner Bros, Disney, and Ugg to collaborate with The Oodie," says Fogarty.
"The brand has become popular in all age groups from teens, young adults and adults. Our marketing is targeted across social media platforms and over the past two years, we've not been able to keep up with the demand."
He says Australia and New Zealand now represent around 50 per cent of sales, followed by about 20 per cent in the UK, 15 per cent in Canada and 15 per cent in the US.
"We're very bullish on the EU and that is a complex beast in itself. I think with those regions there's a billion-dollar business in itself, so we'll get it there first, and maybe after that go to the UAE or South America."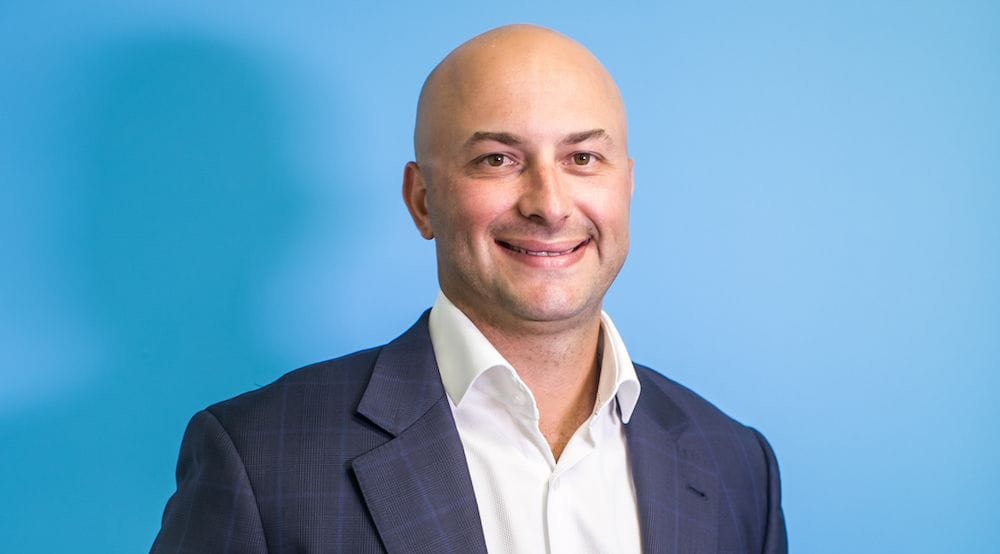 12. Christian Pacheco (35)
Virtual IT Group
Wollongong
Managed service provider (MSP) Virtual IT Group (VITG) has traditionally relied on its own cash flow to propel fast growth since it was founded by Christian Pacheco in 2015, but the ambitious launch of an AI-powered 'digital employee' prompted an unexpected $25 million loan offer from a Big Four bank.
It is a financial stimulus that will help the Wollongong-based company continue on the acquisition trajectory it has had for six years, while also accelerating growth for its new proprietary technology known as a Predictive Intelligent Agent, or PIA.
"It's a digital employee for the IT service management space," Pacheco explains.
"Traditional methods of engineers doing support tickets, doing customer service, is expensive and takes a long time.
"Usually you've got people waiting for something as simple as a password reset for 30 minutes to an hour or even longer in an enterprise. The AI not only communicates with the people but it can actually go off and do the work."
He says this means PIA can reset users' passwords or communicate with them via SMS, voice or text, functioning on Android and iOS applications.
"Instead of you waiting for an overseas help desk or your managed services provider to fix something that should be done really quickly, the AI just goes and does it," Pacheco says.
In mid-October Virtual IT put out a call for expressions of interest in the US market for an April 2022 launch, and received interest from 43,000 users in the space of 48 hours.
"We've got a target to have a minimum of 150,000 users on the application globally by November next year," he says, noting that with Australian interest the company is now well past halfway and may need to revise its goals upward.
"The AI and the machine learning piece, and how we're using that, we can't believe the results that we're getting and how well that's being taken by the market.
"We will open up in the US next year 100 per cent. If everything goes well we're planning to go out there for February-March."
PIA is however not the group's core business yet, and its services are "going from strength to strength" according to Pacheco in terms of "client propensity and even selling client-led products to our customers to boost revenues, which is really exciting".
While that roll-out has been going on, VITG acquired four technology companies in Australia and New Zealand within a six-month period.
"Our acquisition strategy has only just begun. Our five-year plan is to broaden the business sectors to include allied health, not-for-profit organisations and financial services," Pacheco says.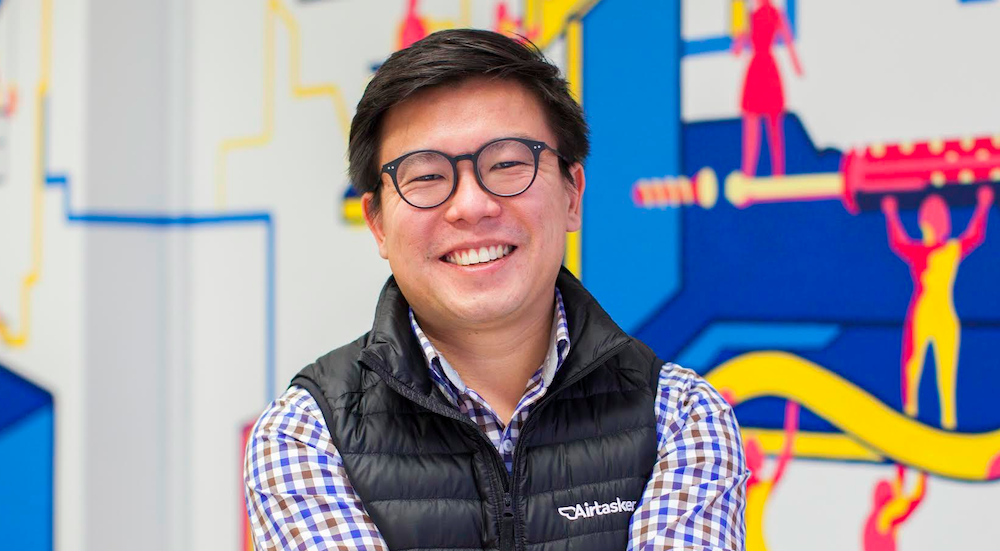 13. Tim Fung (38)
Airtasker
Sydney
Nine years after coming up with the idea of hiring someone to help him move into a new apartment, Tim Fung this year capped off the stellar growth of his online outsourcing marketplace Airtasker (ASX: ART) with an $84 million IPO.
Airtasker has capitalised on the rapid growth of the gig economy over the past decade, so it was not surprising that the IPO was fully subscribed.
After an initial spike in the company's share price on debut, the Airtasker shares have settled around the $1 mark, which is still a healthy premium to the offer price.
Fung, who is Airtasker's CEO, co-founded the company with his friend Jonathan Lui after being inspired by asking a mate with a truck to help them move house.
At the time, both of the Airtasker founders were working for then fledgling telco start-up Amaysim where they saw the potential of the digital economy.
Fung admits he always had an entrepreneurial streak, doing odd jobs for cash since he was young. The idea of Airtasker was to create a marketplace to connect with consumers and businesses with those looking for the odd job.
Airtasker, which also operates in the US and UK, has had more than 4.3 million registered users since inception and it is vying for a slice of a market that is collectively worth more than $600 billion.
Fung fast-tracked Airtasker's expansion into the US this year with the acquisition of Zaarly, a local services marketplace that added more than 597,000 customers and more than 900 taskers to its books.
Among the big names to have backed Airtasker and Fung is Kerry Stokes through Seven West Investments. Stokes owned about 18 per cent of Airtasker's capital before selling down his stake through the IPO.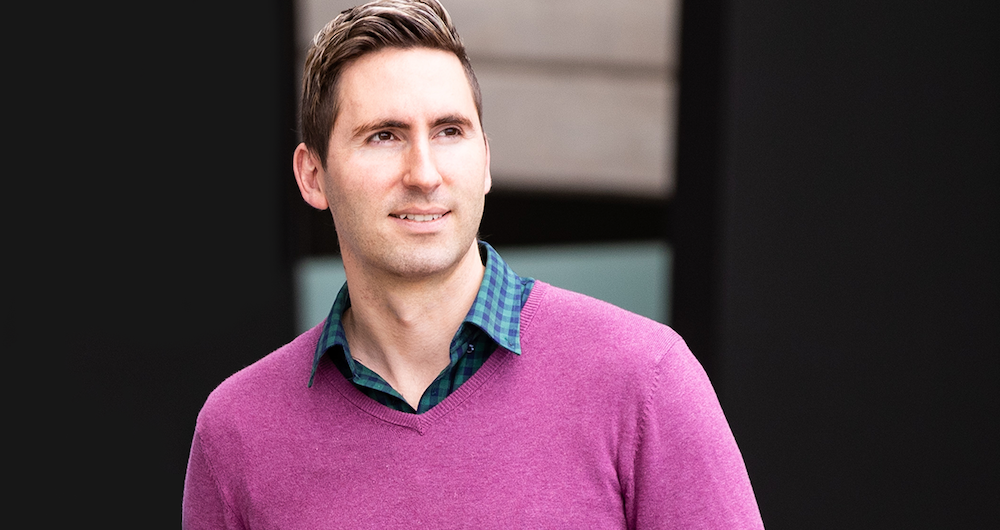 CitrusAd
Brisbane
The $205 million sale of CitrusAd to French multinational Publicis Groupe (Euronext: PUB) marked a major milestone for co-founder Brad Moran in 2021, just four years after he started the business with Nick Paech.
The scalable, auction-based advertising software for retailers has skilfully ridden the e-commerce wave of the last couple of years to gain a presence in 81 large retailers across 32 countries, including Tesco, Sainsbury's, Kohls, Carrefour and Ocado abroad, as well as Target, Woolworths and Coles.
"Citrus enables retailers of any size, industry or region to utilise and install its software and enable them to monetise their website autonomously at scale, successfully re-allocating print media spend, whilst increasing the number of participating suppliers and attracting new money from media agencies," says Moran.
"For suppliers, CitrusAd provides targeted advertising at the point of purchase with real time performance measurement.
"CitrusAd provides retailers with a white label, self-service advertising platform that allows suppliers of any size to promote product and banner ads through a cost-effective auction-based process."
The former AFL player, who also previously founded NoQ (now egrowcery.com), says CitrusAd's e-commerce platform rivals that of Amazon Marketing Services (AMS). He claims it is now the biggest retailer advertising company in the world in terms of reach, accessing 1.3 billion people worldwide.
"To go from zero, to market leader to being acquired by a prestigious international media conglomerate is our biggest highlight for the FY21," he says.
"Cracking through to the American market was another highlight during a time where travel was halted which made things increasingly challenging.
CitrusAd will continue as a standalone business within the Publicis Groupe, with Moran planning to remain at the helm for some time.
"I'm going to keep driving the business for the next three, four or five years, whatever it takes," he said shortly after the acquisition was announced.
"As the business has been sold, we want to continue to transition out of the business and complete the earn-outs and build up a framework so that the CitrusAd technology legacy continues under the wider Publicis group."
He said CitrusAd would maintain its base in Brisbane, although with a 'bigger, cooler office'
"Apart from that, there's going to be no change to the business which is good for our staff and our customers."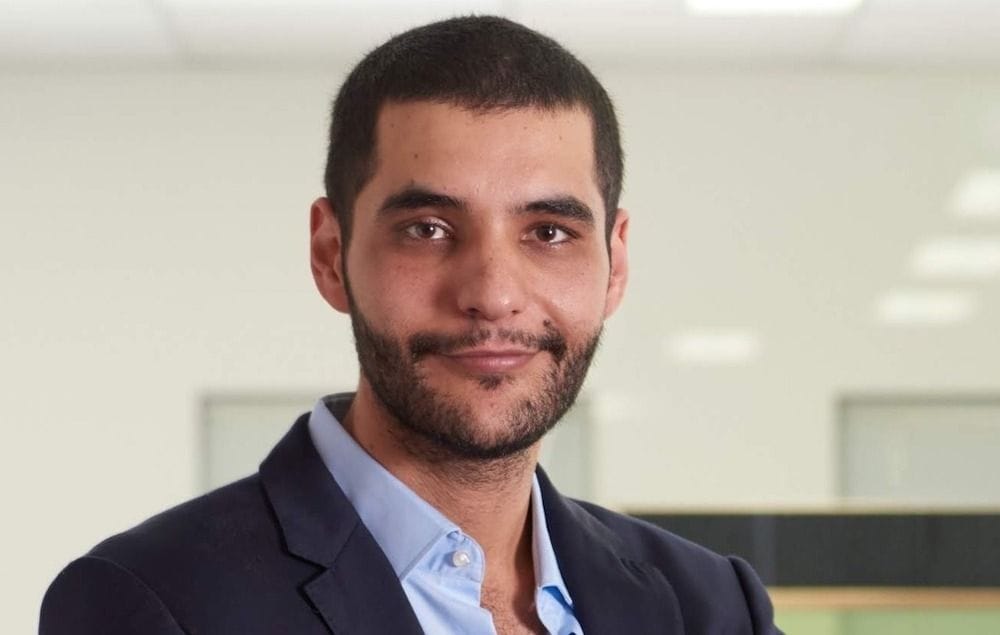 15. Ammar Issa (31)
AMR Hair & Beauty, Fanola AU, Hey Stacey, Beauty Systems Group, Fanola UK, AMR UK, Inebrya AU, Roaman Smile, Heir Watches
Sydney
The pandemic has been a boon for Ammar Issa and his stable of hair and beauty brands, but mainly because he had the foresight to diversify from supplying beauty salons to having direct-to-consumer e-commerce operations.
Hairdresser and nail salon shutdowns could have spelled disaster for Issa, but the newfound necessity for consumers to look after their own hair at home created a whole new market for him.
This has created new habits for some, but the reopening of salons has reactivated AMR's traditional core business as well, so it's a win-win for the Sydney-based entrepreneur whose businesses are also growing quickly in the UK and Germany.
The move to take a large chunk of sales in-house through retail was also embodied by the opening of a 1,000sqm megastore in Penrith in late 2020, and the format was so successful that it has spawned others in Caringbah (NSW), Melbourne, and more recently Canberra.
"Then it will happen in Manchester in the UK as well. We're converting that warehouse into a store, so it'll be a 1,000sqm cash and carry outlet so that hopefully will happen soon – we're just waiting on the real estate to negotiate the final terms," Issa explains.
He sees strong prospects in the German market as well where the group selling its products via Amazon, but he says under German law the company needs to register a physical premises before it can set up a direct-to-consumer e-commerce website like what it has in the UK.
"Spain is next up after that. There's also Italy as well, but we're just taking it easy as we're just trying to get the store concept that we have in Australia over in Europe, and hopefully stores are the way forward...you just have one central distribution centre and very easy-to-access stores."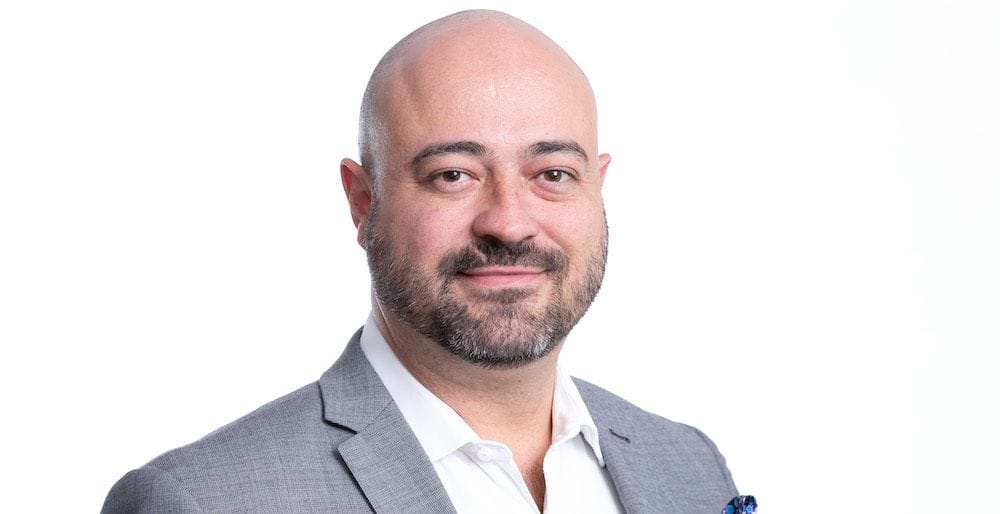 16. Carlos Ferri (40)
Zapala Company, Shipeezi, Maple Bear Australia, Studio7
Sydney
From his start in Australia as a Brazilian immigrant who struggled with English, over more than a decade Carlos Ferri has worked his way up from car washer to successful entrepreneur whose supply chain management software is now used by companies ranging from Coles to Country Road to Maersk.
"I built Zapala with a couple of trucks doing deliveries. After a while, I started acting as a consultant for one of the largest removal and storage companies in Australia," Ferri explains.
"Despite being a huge company, I realised they didn't have any proper systems in place to manage their warehouses and track important data such as capacity, container movements, customers, billing history, etcetera.
"That's when I created a warehouse management solution so I could help my customer solving its problems. Soon enough I found there was space in the market for a full end-to-end solution just by embedding all parts of a company's process into the system."
What flowed were modules for sales and operations, with the group's signature software Shipeezi making headway in a space that has emerged as a critical pain point for retailers.
Following a pre-seed raise of $1 million, which was more about bringing on talent and expertise than any funding requirement, the company is working towards integration Cargo System (ICS) to be one of its software providers for customs clearance. Ferri has a Series A in his sights next year and is hopeful to list on the ASX in 24 months' time.
Having already founded passion projects like international student exchange Educafy, 2021 marked a new diversification for Ferri and his broader Zapala Company by securing a 50 per cent stake in a new joint venture Maple Bear Australia – an entity currently in discussions with potential partners around the country to roll out a globally renowned bilingual childcare centre model, with a view to eventually scale-up with bilingual primary and high schools as well.
"With a high demand for quality education, particularly in early childhood, coupled with the sector being poised for massive growth, there has never been a better time to invest in education," he says.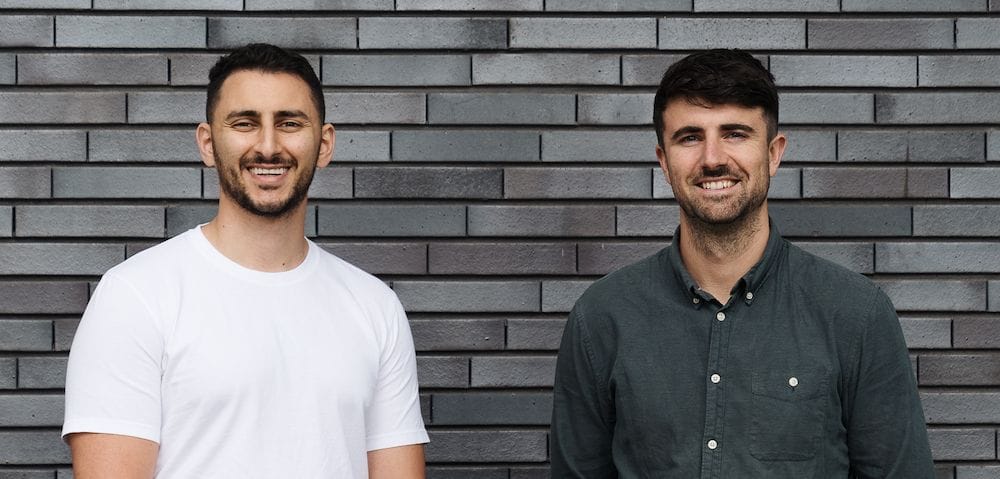 17. Mina Nada (32) and Michael Johnson (33)
Zoomo
Sydney
Having been involved with the launch of Deliveroo as the company's Australian general manager at the time, Mina Nada saw firsthand a gap in the market for driver delivery transport methods.
"I found that the e-bike was the fastest and most efficient vehicle for food delivery but not many gig-workers could afford or find quality e-bikes," he explains.
"As a solution, my co-founder, Michael Johnson, whom I worked with years prior at Bain & Company, and I decided to market smart utility e-bikes as rental alternatives for food-delivery services, with the inclusion of maintenance and other services.
"We realised business fleets were also looking for more efficient delivery solutions, so we built an enterprise platform with a similar offering of e-bike servicing, safety, and theft-prevention technology."
It is a solution that has not only resonated with delivery drivers, but also the world's leading food delivery companies including Domino's, Pizza Hut, Gorillas, UberEats, GoPuff, Getir, Dija, DoorDash, Just Eat Takeaway (the owner of Deliveroo in Australia) and more.
The success of the food delivery boom is also Zoomo's success, which partly explains why the company was able to raise $82 million in a Series B funding round in November, less than six months after raising $16 million in a Series A to support growth at home as well as in the UK, the US and continental Europe.
The oversubscribed funding round was backed by the investment vehicles of Atlassian's co-founders, as well as other global investment houses that focus on clean-tech.
"We've found the product-market fit for the B2C business focused on gig workers where we have individual weekly subscription contracts, and we've got the explosion that is really coming from the enterprise space," Johnson explains.
"We'll be looking at a lot of markets over the next 12 to 18 months. I think the most obvious markets are those developed markets where we have existing relationships with the enterprise customers that play in those markets.
"We work with Gorillas and Just Eats in the UK, but they are also in Spain, in Germany, in France, and it's a lot quicker and easy for us to expand with those customers to cities in those countries."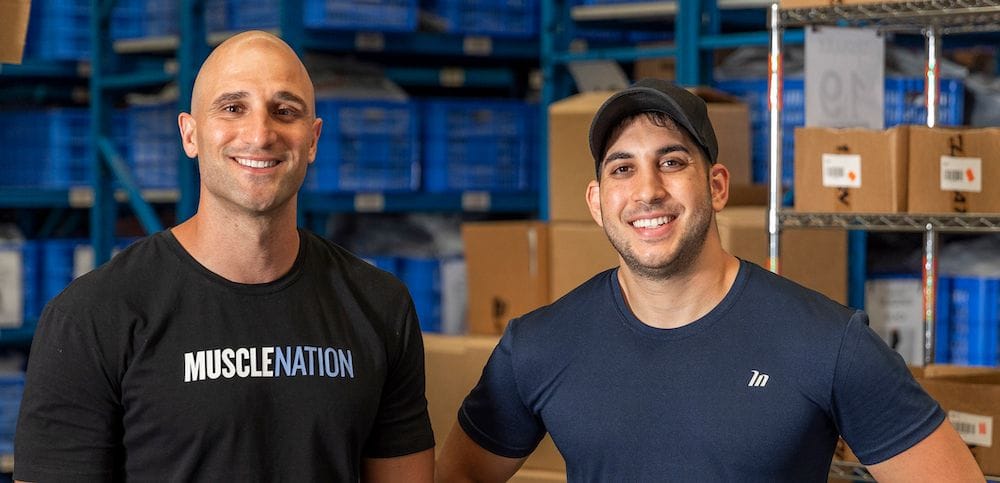 18. Chris Anastasi (37) and Nathaniel Anthony (31)
Muscle Nation
Brisbane
Family-owned and operated, Muscle Nation has tapped into Australia's active lifestyle culture with products including clothing and supplements, and more recently protein bars sold at supermarkets nationwide.
Nathaniel Anthony and Chris Anastasi announced a nationwide deal with Coles in July for its bars filled with the same custard protein used in Muscle Nation's supplements.
"It is rare to see an Australian online retailer successfully secure a deal with a large national grocer so when the opportunity presented itself we wanted to do something special," Anastasi said at the time.
The online retail component for fashion is still the largest part of Muscle Nation's business and has been growing rapidly over recent years, but the entrepreneurs are cognisant that growth can't go on doubling forever and diversification is necessary to create new opportunities.
"Clothing has the better margins, but when you start looking at the volume that grocer has the potential to do, it's incredible," he says.
"Once you start ordering more the cost of goods comes down, and if you start working on volume, certain volumes get so big that they kind of eliminate the issue of margin."
The supermarket/grocer side of the business, whereby the protein powders are packaged in pouches rather than the usual tubs in a bid to drastically reduce the amount of plastic, also provides an opportunity for cross-pollination of Muscle Nation's products.
"At the end of the day, if you walk into Coles now you'll see Muscle Nation, and you might connect with the brand and want to buy our clothes online now. It's kind of this circle of things that we do that keeps bringing the customer back to us," Anastasi says.
To keep pace with growth, the company is set to open a new facility in early 2022.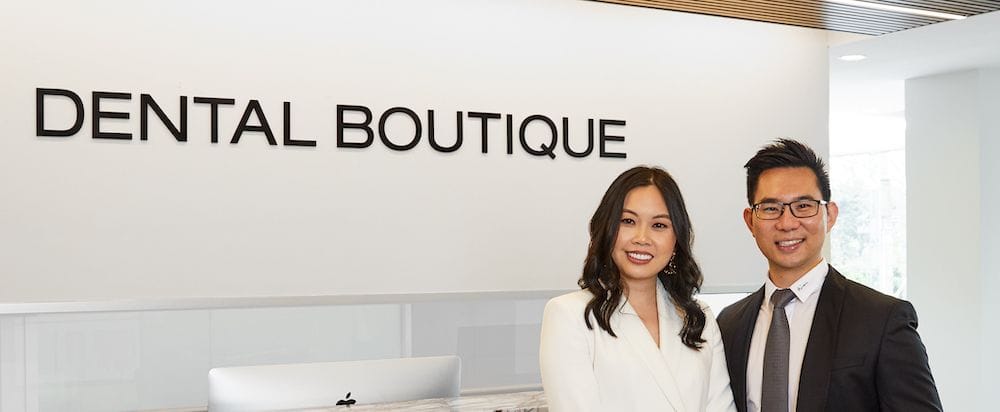 19. Dr May Chan (36) and Dr Reuben Sim (37)
Melbourne
Since opening the doors to their first Melbourne-based clinic in 2013, the husband-and-wife team of Dr May Chan and Dr Reuben Sim have built a brilliant reputation in the city's cosmetic dentistry scene.
With a healthy following on social media, the pair run the go-to clinic for services from teeth whitening to Invisalign and porcelain veneers, trusted by celebrities and influencers looking to achieve their dream smile.
Such is their reputation that the two managed pandemic restrictions and came out on top, doubling their team during lockdowns in anticipation for a boom in client bookings once cosmetic dentistry was permitted again.
Speaking to Business News Australia, Dr Chan said they had a "huge" waitlist, with patients so keen "they're paying a deposit to secure a spot".
"We tried to improvise around what we can do and see during the lockdown period," Chan explains.
"That included a lot of virtual consultations, and creating systems for post-lockdown.
"During lockdown we renovated extra rooms to accommodate for more demand that we expected once it lifted."
Dental Boutique's reputation is not just limited to outcomes and sparkling grins; with patient care front of mind at all times the two have endeavoured to make procedures as comfortable as possible for clients.
This includes a welcoming and judgement-free operating environment, and investments in technologies that involve needle-less methods to administer local anaesthetic, making the experience essentially pain-free.
"We empower people to express freely, allowing them to be confident, to smile again, to be who they really deserve to be," Dr Sim said.
"We make cosmetic dentistry simple, pain free and predictable. We thrive in the management of dental anxiety and provide outstanding patient care and education."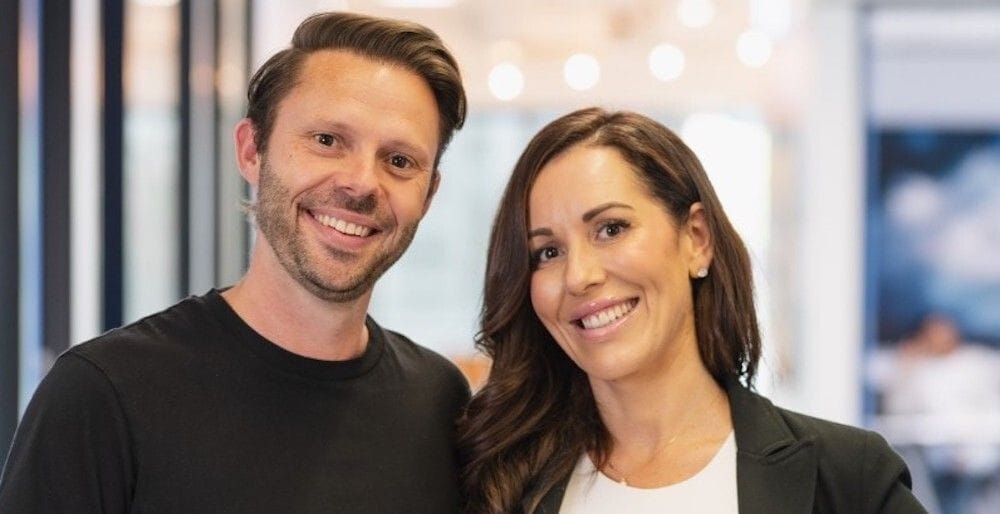 20. Ben Bradshaw (39) and Shannah Bradshaw (36)
Disrupt Digital, Disrupt Music Group, Deep Future
Brisbane
Former corporate magician Ben Bradshaw and his wife Shannah continue to pull rabbits out of the hat as their warren of digital marketing and media businesses dig through new terrain.
The story began with Google Ads-focused venture SponsoredLinX in 2006, with further add-ons of Get More Traffic and Search Marketing Experts, now all sitting with the deck of Disrupt Digital.
"We are Australia's leading employer of skilled digital marketing specialists who provide clients with the tools needed to increase their online traffic, convert sales, and retain customers," says Shannah.
"Whether it's Google Ads, search engine optimisation (SEO), web development, or social media management, we empower our clients to make calculated marketing decisions."
The business has helped more than 10,000 businesses take their marketing strategies to the next level, but now it is launching something entirely different through its AI software data spin-off Deep Future.
"Its first product launched to market is called KnowFirst. We've got more data on Australian companies than anyone out there," Ben says.
"You can search for any company in Australia, and it will aggregate all the information on the public internet and present it in a really simplistic view. It then matches up with a kind of social media platform so you can track companies or follow them.
"Its real claim to fame is it sits between Google and a hardcore intelligence tool. We think everybody in a business is going to want this thing," he says, adding the group plans to take the Software as a Service (SaaS) to the US next year.
With 15 years of digital marketing experience behind them, the pair have also brought their tech and marketing nous to the music industry with Disrupt Music Group (DMG).
"There's not many music distribution startups for Australian musicians other than us," Ben says.
"We know how to get them exposed and get the traction they need, so we've built a proprietary software for them to log into, to see their stats, we give them tools even for mental health."
He says music produced under the DMG label has been listed in the Top 10 'Aussietronica' artists worldwide and the Top 50 for the 'Australian Indie' category.
"DMG signed Australian artists Boo Seeka and Golding to the DMG artist roster with notable success," Shannah adds.
"On top of these successes, DMG have managed to accumulate over six million streams over only three releases, beating all previous streaming successes held by both artists."
---
---
Click below for this year's top 100
Get our daily business news
Sign up to our free email news updates.
Help us deliver quality journalism to you.
As a free and independent news site providing daily updates
during a period of unprecedented challenges for businesses everywhere
we call on your support