21. Sean Senvirtne (37)
MyDeal
Melbourne
Like many entrepreneurs in the e-commerce sector, MyDeal.com.au (ASX: MYD) founder Sean Senvirtne is finally starting to reap big rewards as online sales hit record highs.
Senvirtne established MyDeal in 2011 and, unlike fellow digital entrepreneur Ruslan Kogan's online retail business, he adopted a marketplace model where merchants could sell their wares online.
This was consistent with one of Senvirtne's earlier business enterprises NiteGuide, which started out as a directory for Melbourne nightclubs, restaurants and bars in 2007. Senvirtne still heads that business which services 50,000 venues across Australia.
MyDeal has evolved as a marketplace for home and lifestyle products, including furniture and homewares. It acts as an intermediary that facilitates transactions between merchants and consumers. It also has an in-stock offering comprising private label and third-party branded stock.
Senvirtne's experience growing NiteGuide gave him an insight into the needs of merchants and their lack of understanding about how they could reach a bigger market online.
It took him eight years until 2018 for MyDeal to hit gross sales of about $50 million. In FY21, gross sales more than doubled to $218 million with more than 2.1 million products sold during the year.
MyDeal now has more than 894,000 active customers and 1,151 active sellers with more than six million products across 2,000 categories.
"When I started this business 10 years ago, I could never have imagined where we would be today," says Senvirtine in the company's annual report.
That's given Senvirtine an appetite to continue growing, given that MyDeal represents just 3 per cent of the $7.8 billion online market for household goods.
"Now we set our sights very high, and I can see there remains significant room for us to scale into an even bigger business than we are today," he says.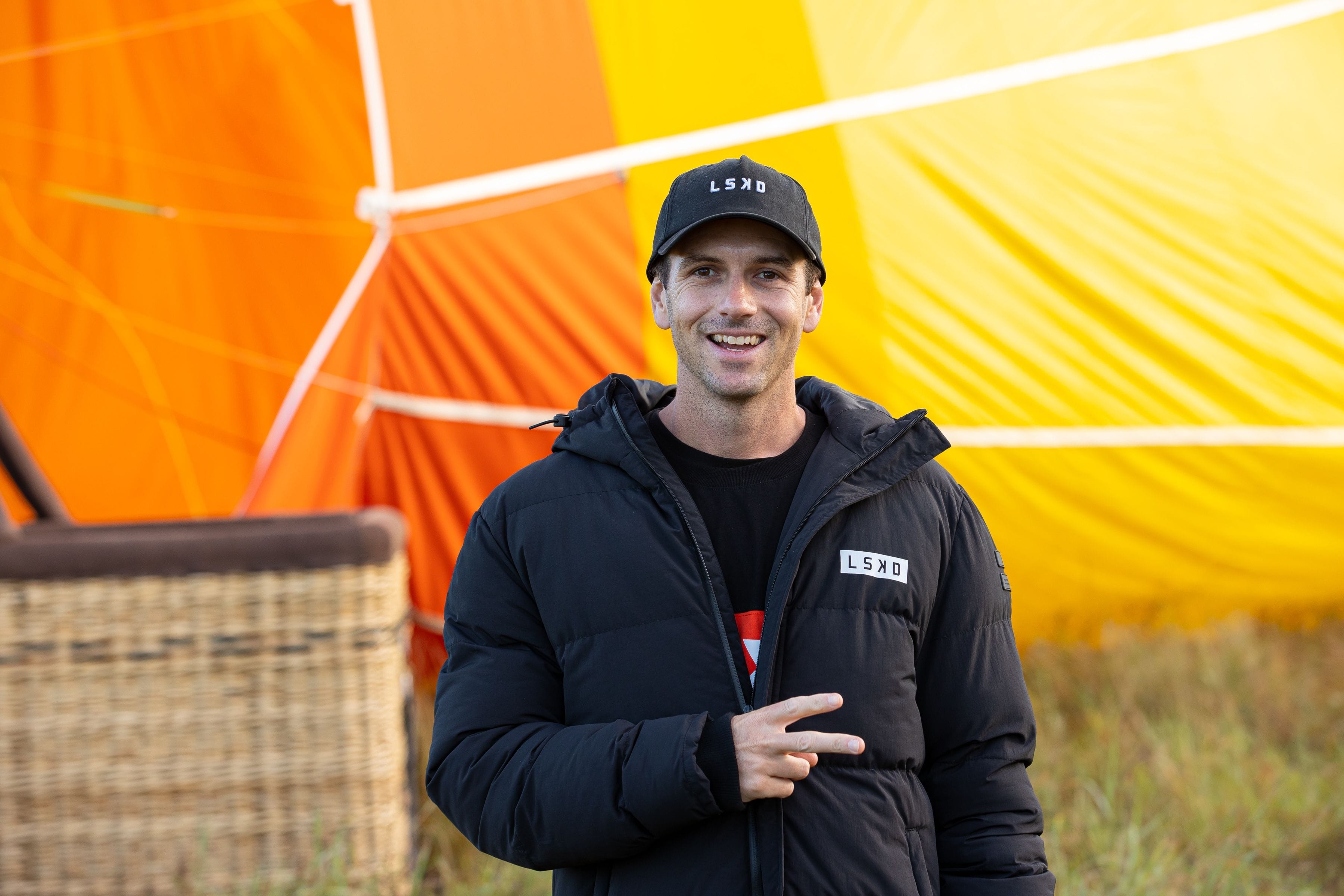 22. Jason Daniel (36)
LSKD
Gold Coast
With his Moto-X career dashed by injury, Jason Daniel made a sharp turn into the world of business by selling T-shirts and caps at local race events.
Fast forward more than a decade later and his sportswear company LSKD – which stands for 'loose kid' – is an e-commerce fashion empire to be reckoned with in Australia, and its large social network community provides a prime example of what can be achieved from a successful pivot online.
Its earlier iteration was known as 'LKI' and was predominantly a wholesale business with major clients like City Beach and The Iconic, but in 2018 Daniel opted to transition from offline to online in tandem with the rebrand.
"We actually transitioned to being purely e-commerce because we knew we could talk to our community directly," he explains.
"It just so happened we were already growing at a really rapid rate in 2019 online, and then COVID hit so it was a little bit of right place at the right time.
"We're very thankful it created a lot of jobs," he says.
Amidst significant growth the Gold Coast-based company is moving its headquarters to Logan, where Daniel grew up, with a 4,000sqm facility with a retail shop and a gym for staff to train.
"As LSKD continues to grow we have huge aspirations to take on a firmer grasp of the global market.
"We have invested heavily in developing our infrastructure to support a global business and the next market we are challenging is in USA."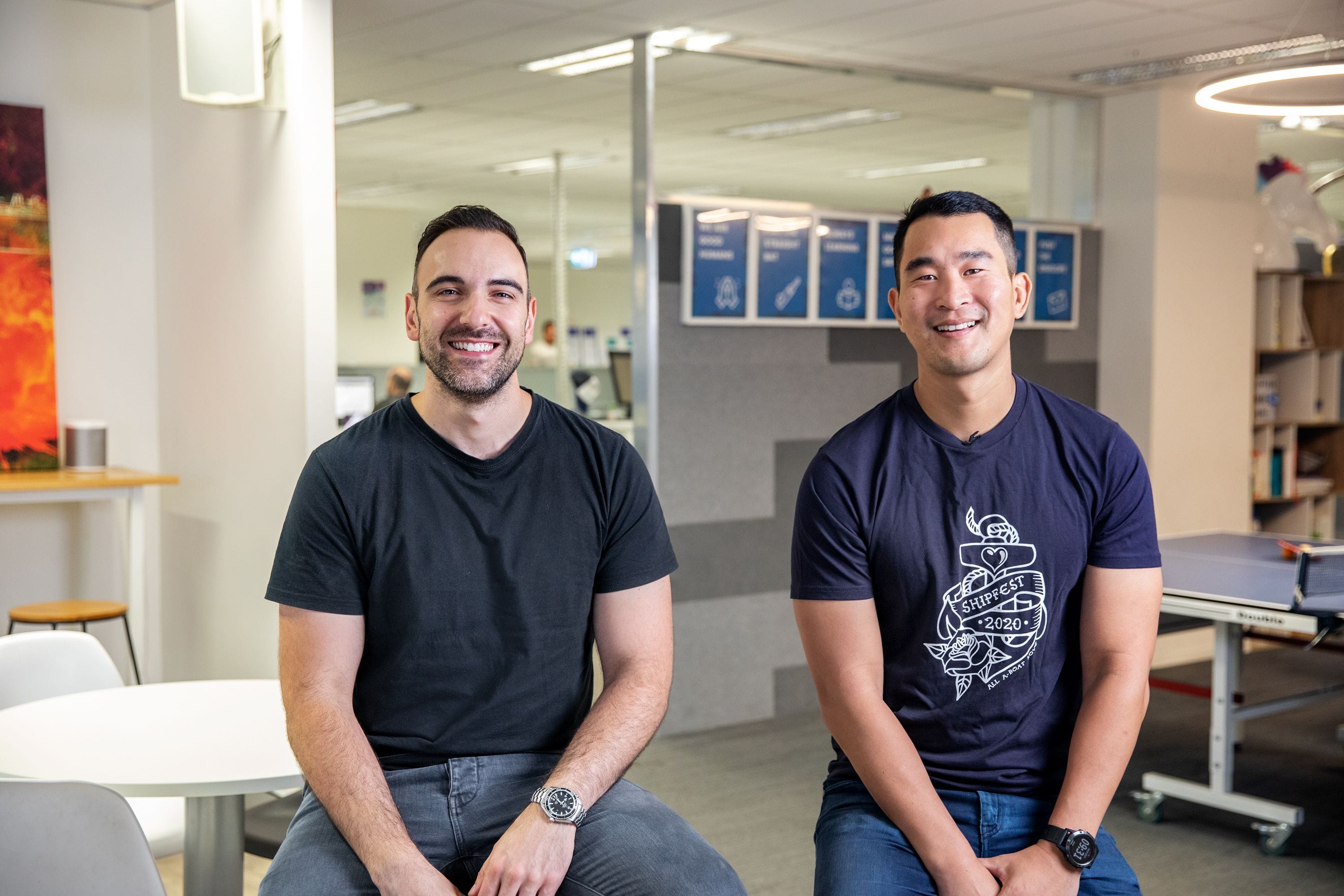 23. Rob Hango-Zada (37) and William On (36)
Shippit
Sydney
As the e-commerce sector witnessed unprecedented demand amidst lockdowns, delivery boxes started piling up at warehouses with couriers struggling to meet consumer expectations.
It was a situation that vindicated the business model of Shippit, a company founded in 2014 by two friends William On and Rob Hango-Zada to create a more seamless delivery experience through software.
After experiencing their own "horror stories" of buying online, the pair built a unique carrier allocation engine that can be integrated with online shopping carts to take the guesswork out of shipping by finding the best carrier for a job.
Shippit is now Australia's largest e-commerce shipping platform, powering deliveries for 3,500 retailers including Target, Sephora and Temple & Webster.
In December 2020 the company completed a $30 million equity raise to support its expansion into Southeast Asia, where it has an early-stage but growing presence in Malaysia and Singapore. This was on top of $11 million raised since 2017.
Hango-Zada also believes there is still plenty of room for growth in the Australian market. The long-term vision is to not just connect retailers with different couriers, but to connect the couriers together to share their networks even though they compete with one another.
"There's an acknowledgment that something needs to change. It's the method of how we do that which is what Shippit is working on," Hango-Zada explains.
"We made the decision to invest in growth. We see data as our really big opportunity, so we've invested quite heavily building our team out. We're experimenting with new technologies which we call next generation shipping which speaks very much to the connectivity of different couriers.
"We have tremendous headroom in the small to medium enterprise space, and we're working harder on how we acquire them. So we're going to continue seeing a doubling of the user base year on year in that segment."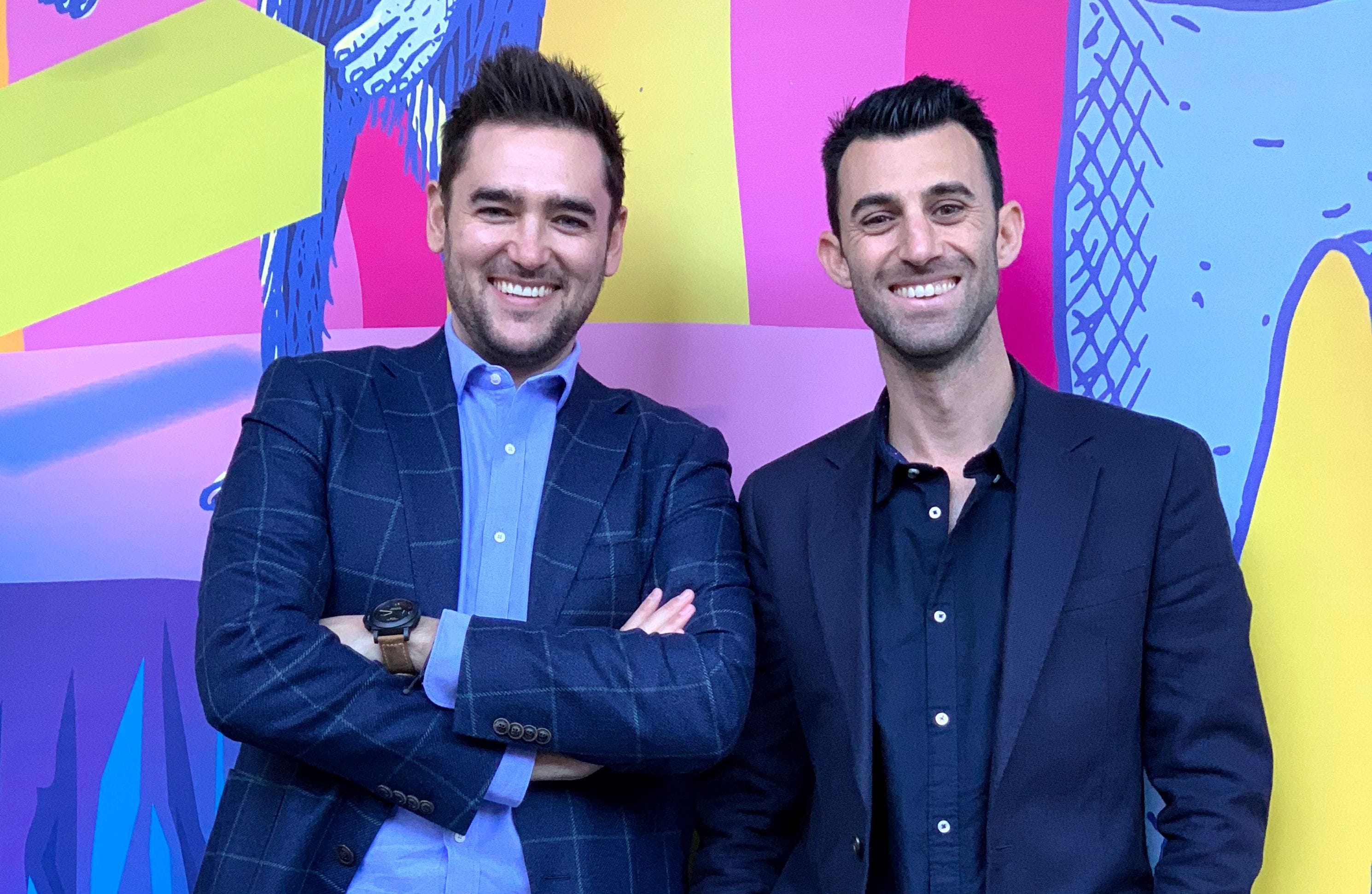 24. Wayne Baskin (38) and John Winters (37)
Superhero
Sydney
Investing in the stock market has never been easier in 2021, with a plethora of apps on offer to those wanting to take more control over their finances and choose which companies to directly invest in.
While many overseas players have entered the Australian market in recent years, Australian-born Superhero has made an impression on the domestic market, giving its users a more accessible way to trade investment products on the ASX.
Superhero launched in September 2020, and has since gathered a 150,000-strong base of users, attracted to the platform's low cost for Australian shares and $0 brokerage on US shares and ETFs.
The two founders have backgrounds that complement their venture perfectly. John Winters (CEO) has a background in finance at Shaw and Partners and Macquarie, while Wayne Baskin (CTO) is the techie leading the Superhero development team. He is also the deputy CEO and CTO of Booktopia - Australia's largest online bookstore.
During 2021, Superhero hit some major milestones, having raised $40 million in capital within six months and launched US trading for customers in July 2021 alongside a superannuation product at the same time.
As for the future, Superhero is looking to fly across the ditch to New Zealand in 2022, and hopes to crack into the hot cryptocurrency craze in coming months, giving customers the ability to seamless trade between shares, ETFs and crypto.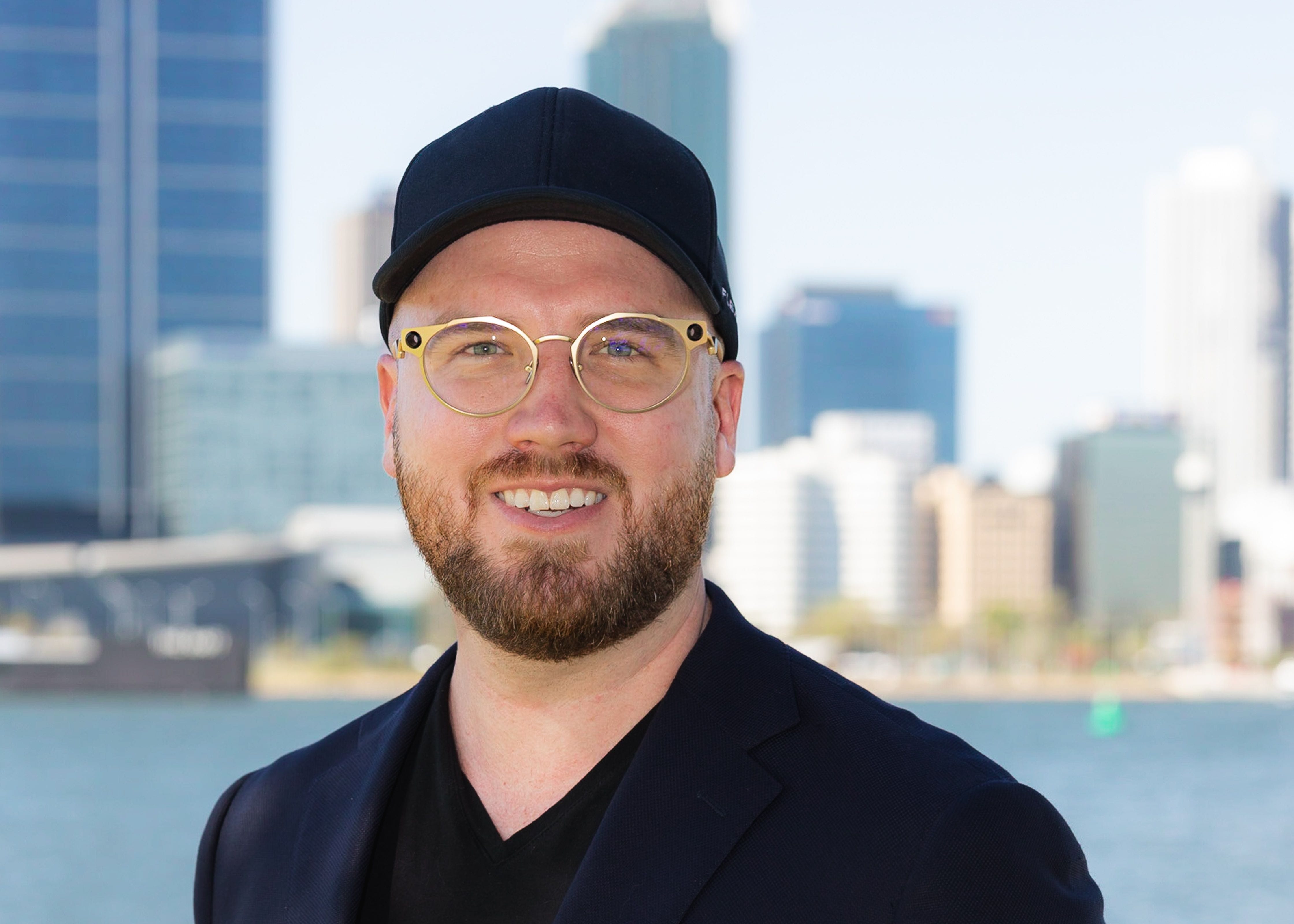 25. Stephen Cornish (34)
Pentanet
Perth
Internet service entrepreneur Stephen Cornish had a mammoth year in 2021, starting with a $22.4 million IPO and ASX listing in January for his company Pentanet (ASX: 5GG), then wrapping up a major deal with one of the world's biggest gaming technology companies to tap into the next wave of subscription-based services.
The Perth-based Pentanet offers a high-speed internet service on its own fixed wireless infrastructure across Perth.
One of the key projects currently driving growth involves the rollout of Facebook's super-fast Terragraph wireless network in the Western Australian capital. Cornish is reported to have been seeking a tie-up with Facebook for some time and this deal has put the company on the map as an internet service provider.
Pentanet has invested in a 15-year licence for high-band 5G spectrum which offers big advantages for its network and will help accelerate the deployment of its wireless mesh network design neXus, which will combine the Terragraph and 5G mmWave technology which is key to high-speed internet.
Pentanet says neXus has impressed the likes of Cambium Networks and Facebook so much that they have invited Cornish to appear as a panellist on their respective conferences on wireless connectivity.
Cornish's focus on cloud gaming services also appears to offer big growth opportunities for the company. Pentanet announced in October that it had successfully launched GeForce NOW, a cloud-based game streaming service to an 'eager market of gamers' across Australia and New Zealand.
Cloud gaming is considered to be the next wave of subscription-based entertainment services and Pentanet's agreement with NVIDIA (NASDAQ: NVDA), one of the world's largest producers of specialised graphic chips used in gaming, positions the company as the first to bring the GeForce NOW technology to Australia.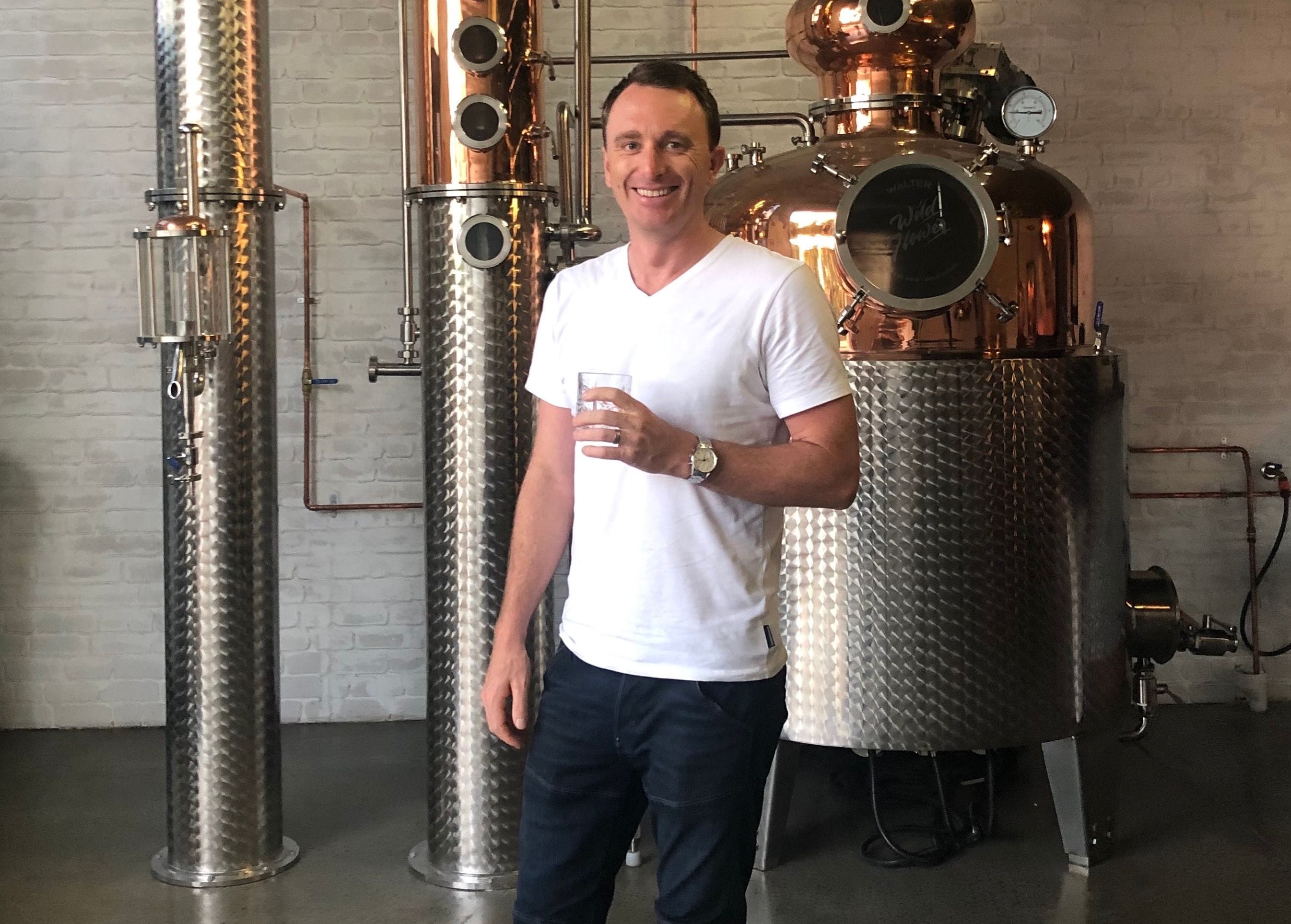 26. James Greig (38)
iVvy, Wildflower Gin, Bloomtools
Gold Coast
James Greig's technological prowess dates back to 2004 when he launched Bloomtools - a popular website design and digital marketing platform.
Since then he's become somewhat of a serial entrepreneur, opening a fully fledged gin distillery Wildflower Gin in 2020, and prior to that in 2009, events booking platform iVvy.
It is the events platform that Greig says is his main focus currently. iVvy announced in May it had raised $7 million in a pre-IPO round ahead of a planned ASX listing in 2022.
The founder has every reason to be confident about iVvy's success; even when hospitality customers couldn't open due to pandemic restrictions, the business actually grew by 17 per cent, and it has already amassed more than 25,000 users across 14 countries
"[The raise] was a pretty incredible feat considering we're in the hospitality sector," Greig said.
"But we're filling quite an interesting niche at the moment with a lot of properties around the world as they struggle to get staff or reduce numbers and move to automation.
"So we've become a really good fit for them where they still need a system, but are looking for ways to save money and do more with less."
On the side, Greig's passion project Wildflower Gin continues to go swimmingly. Launched the week before COVID in 2020, a quick pivot saw the entrepreneur sell hand sanitiser as its first product.
Now, the brand is stocked in 250 bottle shops and was named one of the nation's best gins at the Australian Gin Awards.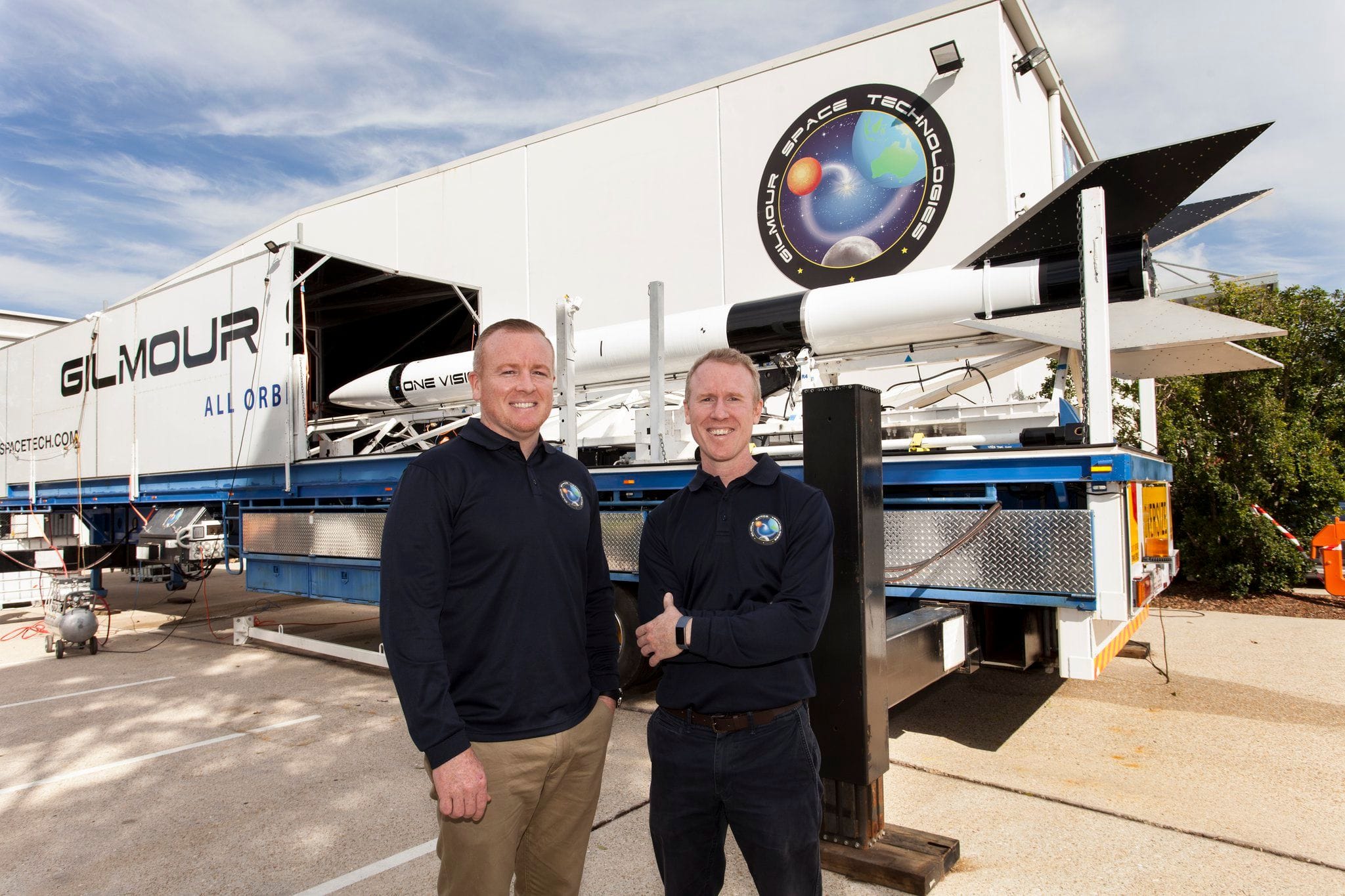 27. James Gilmour (37)
Gilmour Space
Gold Coast
As Gilmour Space gets closer to launching its Australian-made rockets and satellites into orbit next year, the company has turned up the notch on building out its team and infrastructure.

Backed by a $61 million Series C round in June the Gilmour brothers are giving the business some serious aerodynamic force, and have grown the team to more than 90 employees.
"We're trying to pioneer spaceflight in Australia on our own accord. [The funding] will go into paying for the headcount that's required. It goes into more machines; it goes into more software," explains Gilmour.
"It's a huge milestone for the nascent space industry in Australia."
In September, the company announced it is spearheading a $150 million bid under the federal government's Modern Manufacturing Initiative in order to establish three new premises in Queensland.
At the same time, Gilmour Space became the head of the Australian Space Manufacturing Network (ASMN), a coalition of Australia's most prominent players in the space sector.
Receiving support from both the ASMN and Queensland government, Gilmour is hopeful the bid will be successful.
If approved, the proposal would provide a new testing and manufacturing facility as well as an orbital spaceport in Bowen to launch satellites.
"I believe we've got an extremely competitive bid. Collaboration is at the heart of what we're trying to propose," says Gilmour.
There's also been no shortage of partnerships either.
Just this year, Gilmour Space has lined up agreements with Australian and international customers including US-based Momentus, Sydney-based Space Machines Company, Adelaide-based Fleet Space Technologies and Berlin-based Exolaunch.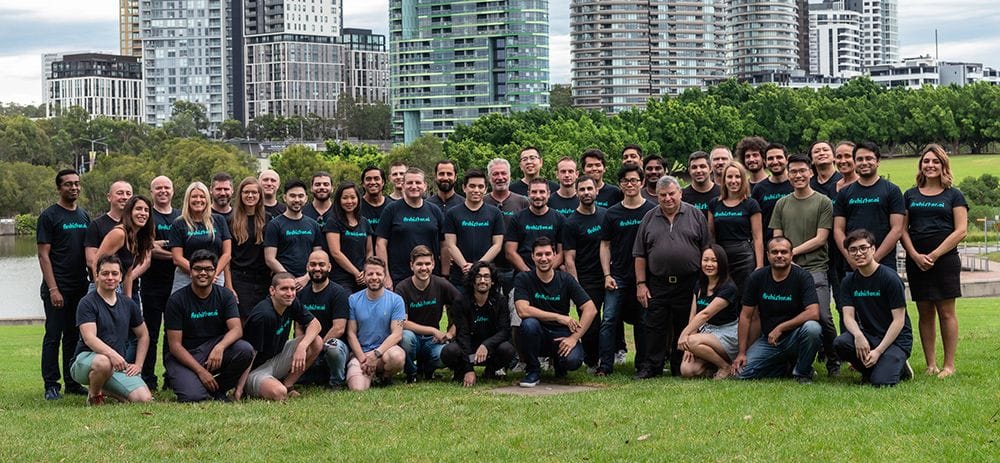 28. Ben Coorey (36) and Rob Coorey (38)
Archistar
Sydney
What began as an e-learning portal for architecture and engineering students that is still used by 80,000 students worldwide, has evolved into a cutting-edge platform for property professionals to find, assess and design projects.
Used by the likes of Stockland, CBRE, Frasers Property, Mirvac and more, the Archistar Property Platform has become a cornerstone product for 3D building designs, buttressed by AI solutions that save hours of work for users.
"They love this tool because they're looking to assess property developments all the time, and this gives them that fast-track approach to see what's possible, and do a design feasibility risk assessment upfront early," says Dr Ben Coorey, who has a PhD in generative design.
"It's a major attraction with developers in Australia. There's still a lot more to go We've got all the majors on board, we're still growing that, but this is a problem globally.
"Our next stage of growth is definitely pushing this out globally and getting that traction around the world."
It is a proposition that has drawn investment from Skip Capital and AirTree Ventures, with the Cooreys adding new floors to the business including eComply, a landmark pilot project with the Victoria State Government to facilitate housing approvals.
"The amount of development applications that go through every year, if you talk to anyone in the property space that's one of the biggest pain points – the speed of getting approved," Coorey says.
"What we've been able to do using this technology is automate that process, so if you submit a 3D file, we can actually read that 3D design, we can look at where it sits on the site, on your land and we can actually check against every one of those clauses digitally, to see is it going to comply or not, and give you that report.
"We're talking to all the different states on this, and it's something that we intend to roll out nationally, and even internationally as well."
He adds environmental analytics have also been built in, such as how much cross-ventilation there is in apartments and how much sunlight is coming in.
"We're going even further in the new year with all of the environmental metrics that we're going to put onto that - everything from carbon footprint to a whole range of environmental considerations."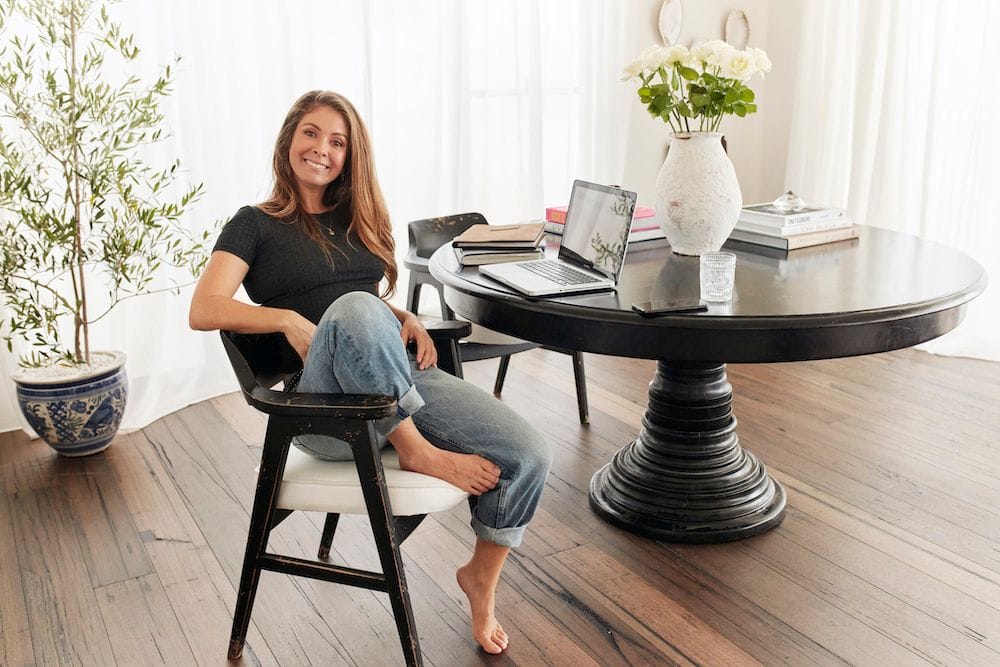 29. Megan Ziems (36)
Grace Loves Lace
Gold Coast
The pandemic has made throwing weddings a precarious affair, but Megan Ziems has helped brides-to-be get their hands on stunning gowns during a time when it felt impossible, all while scaling Grace Loves Lace swiftly in the US.
The direct-to-consumer fashion company has grown to 14 brick-and-mortar showrooms across major US cities. Of those, seven were opened during the pandemic.
"We're targeted to have 25 [showrooms] in the US by the end of next year," she says.
"After that, we'll probably turn to Europe. We've got one [showroom] in London at the moment but there's a lot we can do – so that's definitely the next region for us to take on."
Her handmade gowns captivated women through Pinterest when one of her photos was pinned more than 2.5 million times in 2016, making it the most popular wedding dress on the platform.
Grace Loves Lace was online for five years before it went viral. Setting up virtual appointments in 2011, it connected with customers well before the era of Zoom calls. To celebrate its ten-year anniversary the company announced its expansion into Canada in July.

Ziems notes that manufacturing in-house at three Burleigh Heads factories and one in Melbourne has played a large role in avoiding logistical problems and has given the company an edge against Chinese competitors struggling to clear backlogs.
"Over 80 per cent of the world's wedding dresses are made in China and a lot of the wedding dresses that you see around are actually pre-designed and you can just order them off a look book."
"The fact that we are designed and made in-house really helped a lot of women that were all of a sudden thrown into a situation where they couldn't get their dress."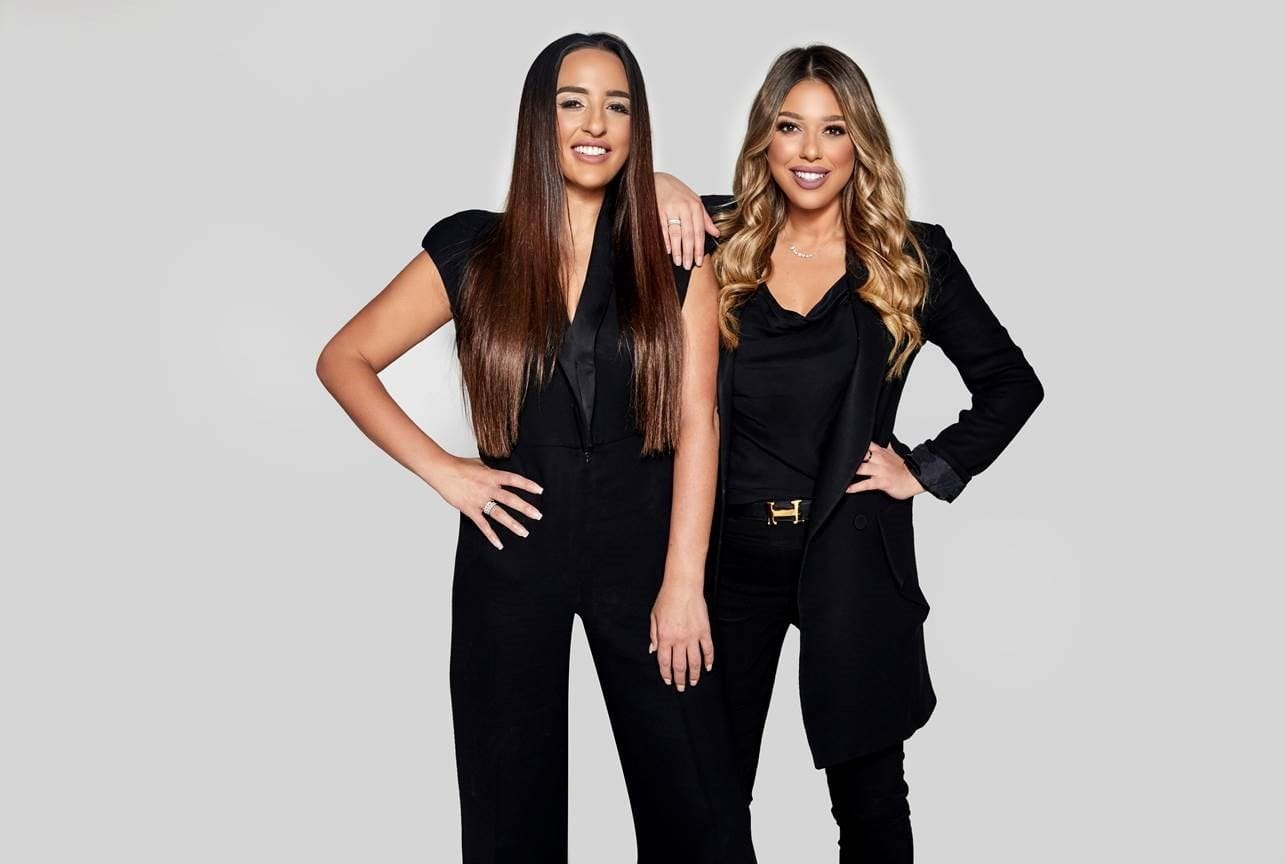 30. Bianca Roccisano (36) and Bridgett Roccisano (30)
Melbourne
When the Roccisano sisters began Melbourne Stylists a decade ago, they only had $200 to fund their journey into fashion.
"We worked for free for two years. The business was great - it gave us a profile. We've become known as some of the best celebrity stylists in Australia," claims Bianca Roccisano.
"We were doing these jaw dropping gowns but no one knew we weren't making much money."
While they became well-known as stylists, they also designed dresses for their clientele. Fuelled by a passion for the craft, the pair secured a $100,000 loan to create women's fashion label Bianca and Bridgett in 2017.
The siblings focused on one central goal - to make dresses celebrities could wear whilst remaining affordable for the everyday woman.
Putting their heads together, the sisters focused on crafting wardrobe staples such as the little black dress.
The launch of the label was such a roaring success, and the brand performed so well it paid back the six-figure loan in less than a month.
But the ideas didn't end there. A year after Bianca and Bridgett kicked off, they launched Booby Tape – a company which became a worldwide hit for its breast lifting tape, silicone inserts and nipple covers.
Available in more than 40 countries and 2,000 stockists, the sisters have made a seamless shift into breast care alongside running their fashion brand.
---
---
Click below for this year's top 100
Get our daily business news
Sign up to our free email news updates.