31. Aengus Tran (27) and Dimitry Tran (35)
Harrison.ai
Sydney
Artificial intelligence (AI) has developed at a rapid pace over the last decade, with corporations and startups alike deploying the concept in a variety of industries including entertainment, e-commerce, and computer vision to name a few.
But the minds behind Harrison.ai, Aengus and Dimitry Tran, have developed clinical AI solutions for the health space from imaging to in-vitro fertilisation.
The technology they've developed already helps around 50,000 patients every month, and is approved for clinical use in Australia, the UK, Europe and other countries.
The advanced tech has even attracted the attention of ASX-listed Sonic Healthcare (ASX: SHL), which alongside I-MED Radiology Network, Blackbird Ventures and Skip Capital invested $129 million into the company's Series B - one of the largest ever of its type in Australia.
The funding will go towards scaling global healthcare system capacity through the commercialisation of clinical AI applications, rapidly expanding Harrison.ai's 250-plus team of data scientists and engineers, while expanding into new areas of healthcare.
A joint venture with Sonic is also part of the company's investment, where the two will co-develop new AI solutions for pathology.
Other partnerships with the emerging major player in med-tech include its work with Virtus Health (ASX: VRT) on a 'Precision Fertility' platform, and with I-MED Radiology Network in 2020 to form Annalise.ai for developing radiology AI solutions.
Harrison.ai was bootstrapped until its first $29 million raise led by Blackbird in December 2019, which was joined by Horizon, Skip and Ramsay Health Care (ASX: RHC).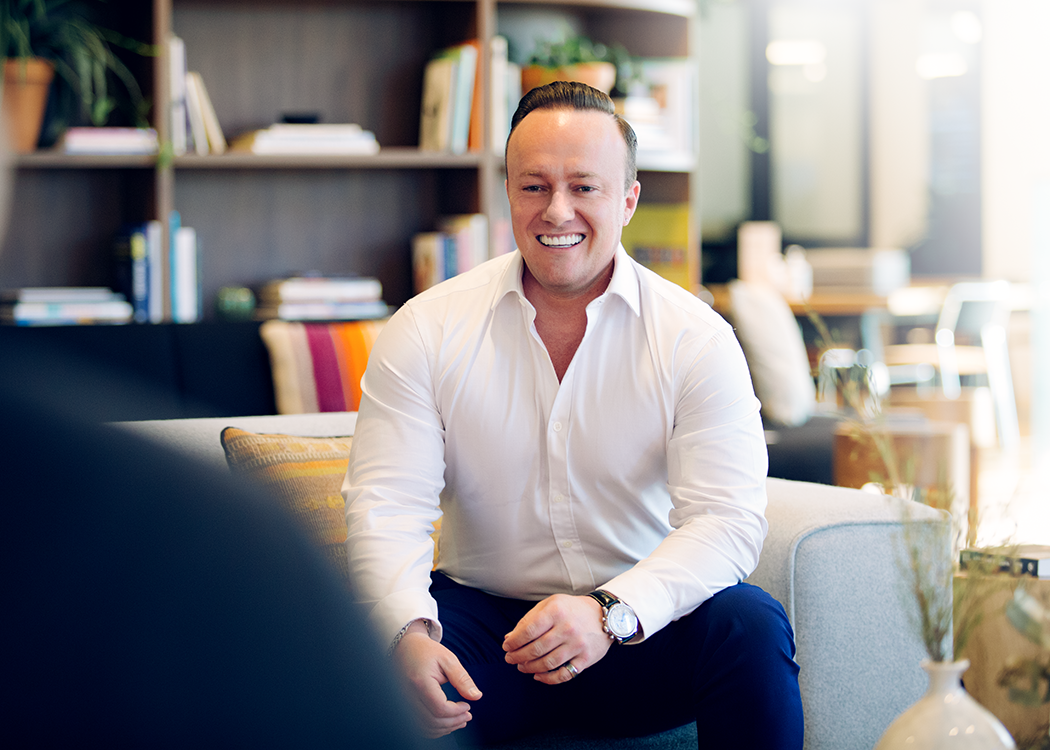 32. Brett Saunders (40)
Hiflow, S6 Capital Group, Surgical Biofix, Saunders Development Group, Savy Commercial
Brisbane
Not one to rest on his laurels, Brett Saunders has diversified Hiflow from its roots as a HVAC (heating, ventilation and air conditioning) maintenance provider to some of the nation's largest commercial property owners.
Saunders explains the business has been branching out more into combined services projects for properties ranging from high-rise buildings to shopping centres, providing not just HVAC but analytics with the innovative smarts of the Internet of Things (IoT).
"Typically in the air conditioning space you have a building management system (BMS) which is the controls hub that controls temperature in the space," he says.
"But what you get though is a lot of energy wastage, primarily when certain zones might be down to temperature but other zones haven't been there, and what the analytics does is it looks for patterns to improve energy performance.
"It will start doing constant finetuning of the system. With constant finetuning you get constant improvement of energy efficiency, and reduced reactive works because it starts identifying anomalies before they occur."
This is all part of Saunders' strategic vision for the company he founded 16 years ago, although he no longer participates in the day-to-day management.
This frees up the serial entrepreneur's time for other ventures such as S6 Capital, a property company developing land banks in and around Brisbane, and his share in the Australian operations in US-based business Surgical Biofix – a company that utilises placentas given by consent in controlled caesarean sections to produce cellular bandages for healing wounds.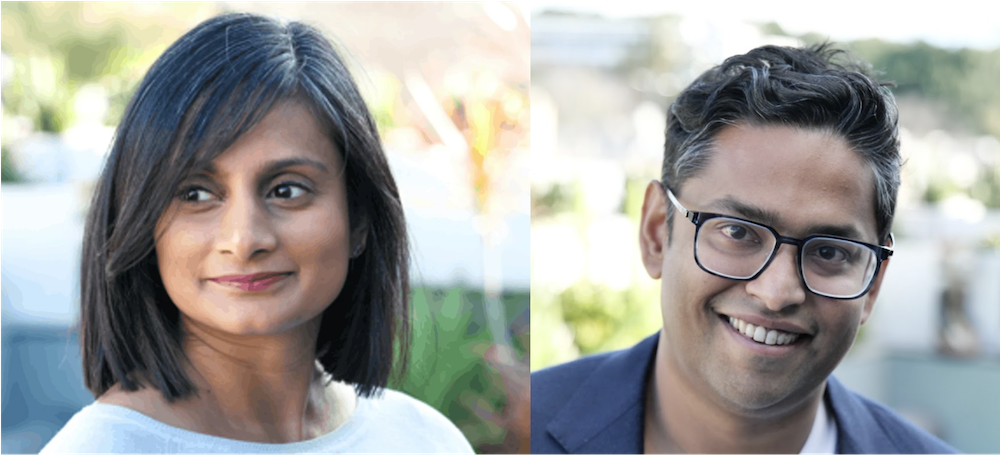 33. Mina Radhakrishnan (40) and Ruwin Perera (40)
:Different
Sydney
It's certainly hard to wipe the smiles off the founders of :Different, and that's not just because of the in-name emoji.
Founded in 2017 by ex-Silicon Valley executives Mina Radhakrishnan and Ruwin Perera, :Different had a golden 2021, raising serious capital to scale up its property management technology that streamlines communication with tenants and reduces maintenance admin.
That came in the form of a $25 million Series B raise led by Commonwealth Bank's (ASX: CBA) venture-scaling fund x15ventures and early-stage VC fund Antler.
Combined with the company's May 2020 Series A of $7.1 million, :Different has raised $32.1 million to date.
The capital will be used to build up :Different's team of property managers and its technology platform, and CBA has come on as a partner to offer the technology to its 15 million users.
:Different now services properties right across Australia's eastern seaboard, with thousands of owners, tenants and properties under management.
In the past year, the company hired 57 employees, bringing its headcount to more than 118 people and counting,
Property owners in Perth and Canberra are the next in line to be able to use :Different which hopes to reimagine the property management experience by using technology.
"We started :Different because we had heard all too many horror stories of property owners and renters having a subpar experience with their property managers," says Radhakrishnan.
"Little communication and transparency into the important things that can make a real difference to the overall living and ownership experience.
"We knew things had to change, and with people who care, and powerful technology, we could create a better experience for our property owners, their properties and the people who live in them."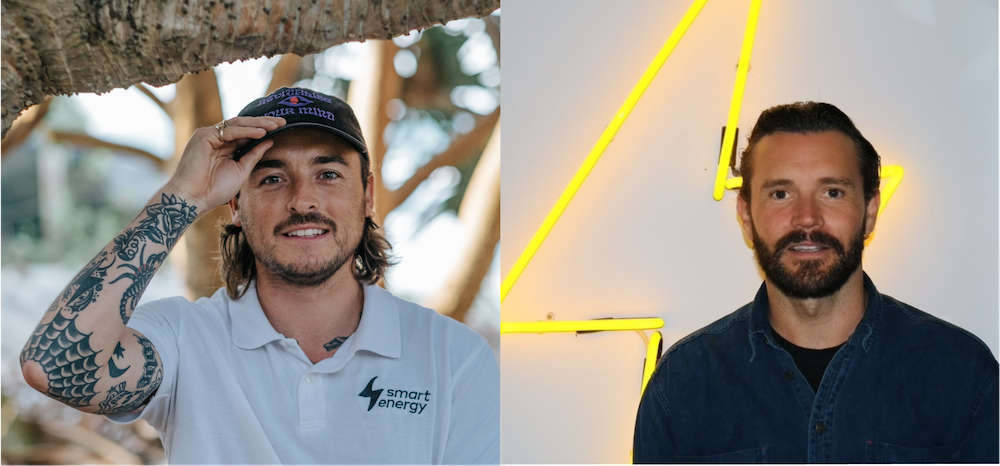 34. Elliot Hayes (28) and Beau Savage (34)
Smart Energy
Byron Bay
After spending time working for solar energy retailers, Elliot Hayes and Beau Savage teamed up to create their own company that would address one major flaw in the industry – customer service.
"We've quite literally gone over the top with our service. It's the reason why we were founded - to provide not just better products but the best service," says Hayes.
Over the last five years, Smart Energy's customer-centric philosophy has helped it grow to supply energy for more than 20,000 individuals and businesses.
Although lockdowns had the potential to stop sales, the company has been able to keep generating clientele by super-imposing panels onto roofs and determining potential savings based on previous energy bills.
And that's only one facet of what the company has been up to this year.
In July, the Englishmen took their business back home and started rolling out solar energy to the residents of Portsmouth.
"We've really landed on our feet going back there. The councils are behind it, and we're really pushing it now," says Hayes.

"I'd say within [the next] 12 months, we'll be covering the whole of England."

Two months after its UK debut, the team landed in San Antonio to help out Texans in the coming winter months and showcase the efficiency of solar-powered batteries in comparison to expensive diesel-burning generators.

The strategy heading into this market? To take it one step at a time.

"We grow within our means. We make sure that the systems work, we make sure that the customer service is right, we don't try and grow too fast. Because with growing too fast not only do you tend to lose the culture and company philosophy, but also the customer experience."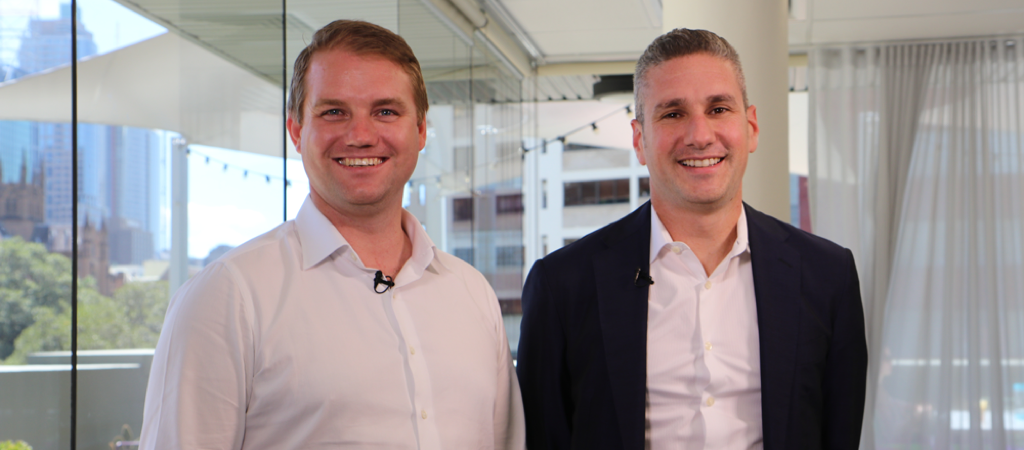 35. Greg Moshal (38) and Beau Bortoli (38)
Prospa
Sydney
Greg Moshal and Beau Bortoli founded online small business lender Prospa Group (ASX: PGL) nine years ago to help small businesses gain access to finance to help them grow.
By the end of FY21, the company had lent a total of $2.1 billion to more than 34,000 businesses across Australia and New Zealand since it began operations. That's a fraction of the additional credit small businesses need each year, which Prospa estimates was worth $28 billion in 2021 alone.
While these figures show the potential market available to Prospa, the company has been working on expanding its product offering beyond basic lending services.
Prospa is looking to launch a range of products that tap into the needs of small business, including an all-in-one business account that will offer an overdraft facility of up to $100,000. The account also has an integrated Visa business card and business accounting systems to create, send and track invoices, make payments and manage bills.
Prospa is introducing these new services after navigating the challenges of 2020 when it saw lending to small businesses dry up due to the pandemic. Although there was a good recovery in FY21, the company's flat share price reflects the need to build on the company's underlying strengths. In Moshal's view, this is Prospa's level of customer engagement.
"The all-in-one business account will help us expand reach, and the ability to increase customer interaction and engagement for greater customer loyalty," says Moshal, who is joint CEO of Prospa.
"As additional market share is captured, we see significant opportunities for the cross-selling of credit products and diversification of revenue sources for fuelling further growth."
Moshal sees the small business sector as being underserviced and his aim is to keep the company ahead of the game if it is to remain 'relevant' and that means 'anticipating new customer needs and removing the stress and time often associated with seeking cash flow funding'.

36. Daniel Wessels (33)
Jacaranda Finance
Brisbane
Using the power of machine learning and artificial intelligence, Daniel Wessels' Jacaranda Finance is providing fast, fair and transparent lending solutions to consumers who find it hard to get finance from legacy lenders like banks.
With a career that began with Cash Converters International as national online manager, including helping the company launch its UK operations in 2011 and 2012, Wessels saw how digitally-savvy consumers were becoming and a high demand for convenient, online finance options.
"After arriving back in Australia, it was clear to me that there was an opportunity and a need to shake up the lending space.
"With this knowledge, I knew that things could be done better and I knew that I could do things better. So, I took a leap of faith, and launched Jacaranda Finance in 2013 with the sole purpose of making lending simple, easy, inclusive, and available for all Australians.
"With a keen focus on advanced technology and customer service, Jacaranda has become the go-to personal loan lender for everyday Australians anywhere, any time."
Despite its openness to clients widely considered 'unbankable', buffered by its AI algorithms and systems, Wessels says Jacaranda Finance is still a conservative lender with a standard approval rate for one in 20 loans.
The enterprise is constantly innovating, and in 2021 it rolled out a bank statement score as the primary scoring mechanism for prospective customers, rather than traditional credit scores.
"Utilising AI and machine learning, the score is mainly calculated based on bank statement data, including a person's spending habits, income, and other financial commitments," Wessels says.
"This system was introduced after a 10-month trial found bank statement data to be more comprehensive and predictive of a client's ability to repay a loan than, for example, a credit score which often relies too heavily on out-dated information.
"Since its implementation, it has significantly transformed our business operations. The system has allowed our loan book to double in less than 12 months, without needing to onboard additional loan underwriters."
To overcome the user experience challenges that come with online lending, the group has also opened a 24-hour customer service centre to provide a more personalised approach.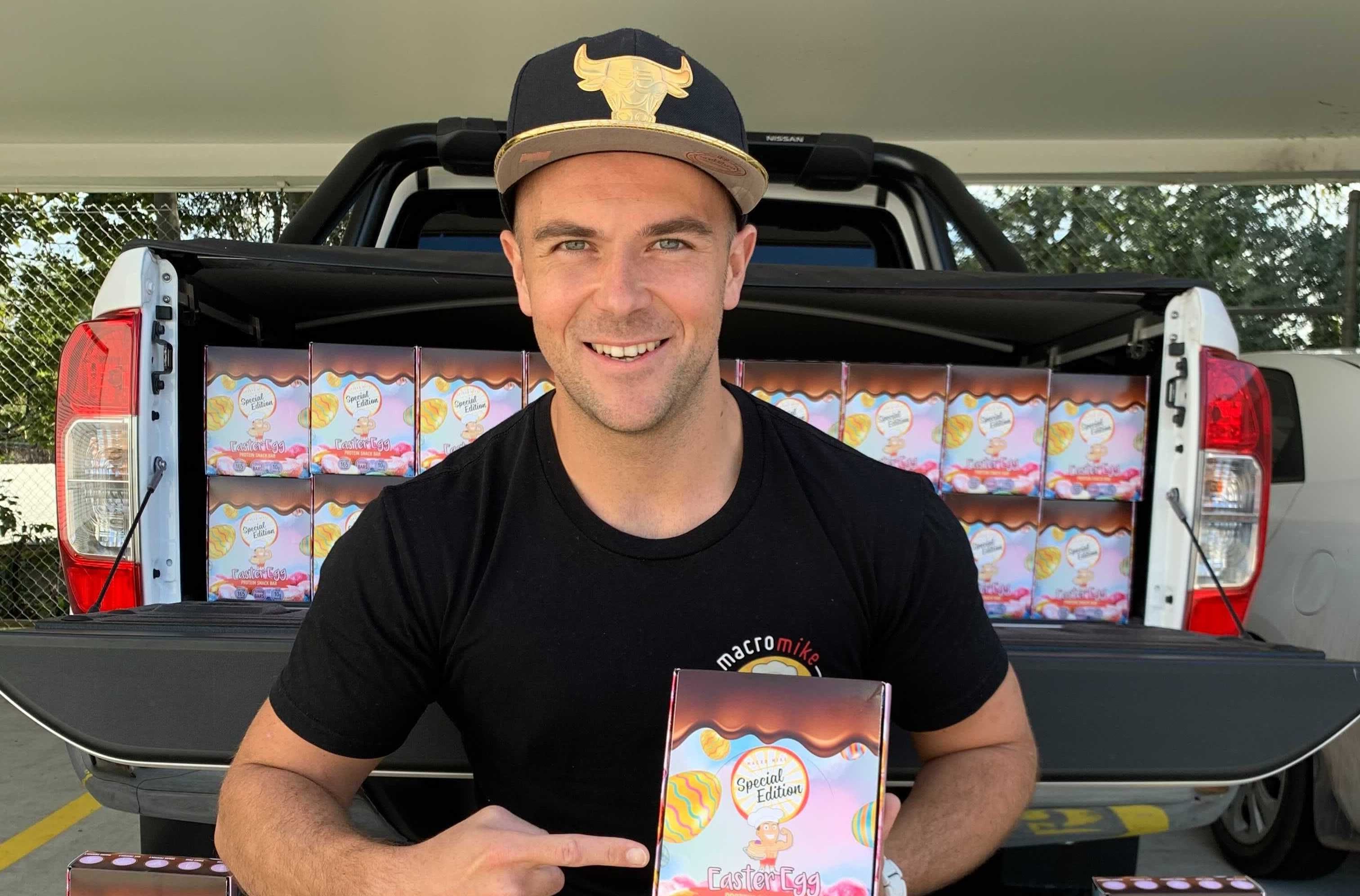 37. Mike Kellett (30)
Macro Mike, Macro Manufacturing, Macro Gym
Gold Coast
Naughty but nice is the style of Mike Kellett's protein and health foods brand Macro Mike which takes the guilt out of an afternoon brownie (or two).
Founded in 2017, Macro Mike initially captured a massive audience across Instagram and Facebook, to the point that Kellett decided to quit his job in sales on the Gold Coast.
Since then Kellett has revolutionised what vegan and gluten-free health foods can look and taste like with an ever-expanding range of easy-to-make and delicious products from cookies to banana bread and his ever-popular protein powders.
Existing primarily online and selling to an enthusiastic customer base, Kellett said lockdowns did not take the shine off the ball - during the period he continued to hire and scale.
A major coup though was getting his products stocked on the shelves at Coles - an achievement he does not underplay.
"For us, that was a couple of years in the pipeline," Kellett said.
"We're still a very unique brand, with quite a unique product, so getting into a mainstream supermarket was pretty tough. But it puts us in front of the mass market and everyday people."
A move to spin off the manufacturing element of the business is also paying dividends too for Kellett.
Called Macro Manufacturing, the now separate business manufactures not only for Macro Mike, but for other popular Australian protein and health foods brands too.
"The long-term goal for us is to get a purpose-built manufacturing facility so that we can keep expanding," Kellett said.
"Pretty much our only problem over the last five years has been that we literally can't keep up with making products - there's just not enough hours in the day, and there's enough room on the machines."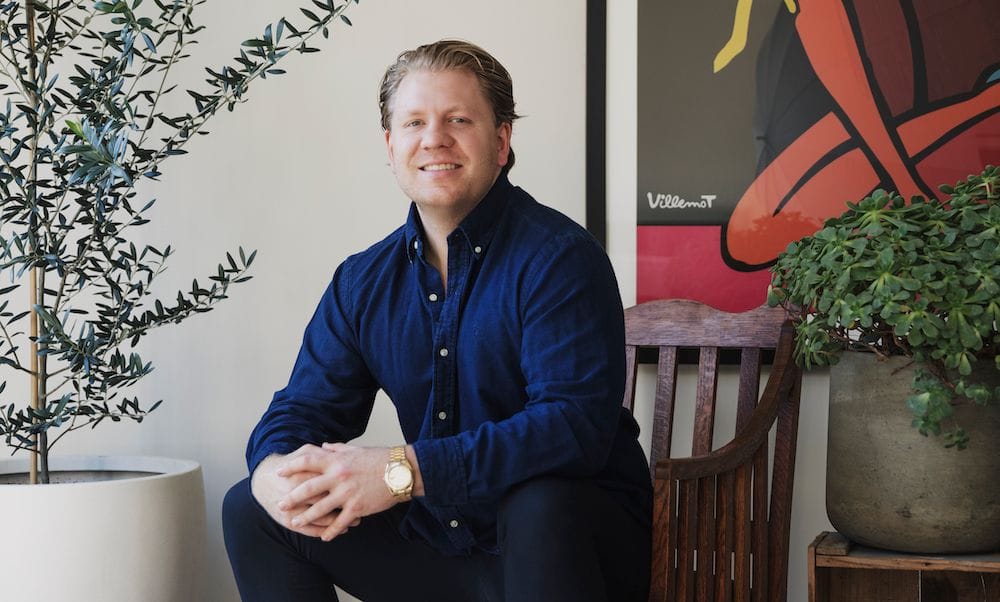 38. Fergus Creese (31)
My Careers
Melbourne
For high school students unsure of what career path to take, Fergus Creese's job advisory platform can help steer them in the right direction.
Developed in 2018, the software takes into account the user's interests, personality, skills and subjects to paint a picture of what jobs might be best suited for them.
"It's really interesting to be able to almost gamify and hack your way into a career based on you. Not anyone else. No external pressures or influences," says Creese.

While the platform provides an overview of all prospective career paths, Creese notes that the education system is trailing behind when it comes to informing students what their futures could look like.
"We find that the industry is moving so rapidly with the education systems unable to maintain the same sort of pace because they can't invest in that digital innovation," explains Creese.
Currently available in Australia, the platform is also making forays overseas.
"We've been scaling globally at the moment; we'd love to see it in ten countries by next year. That's the aim. And we're certainly working towards that really quickly."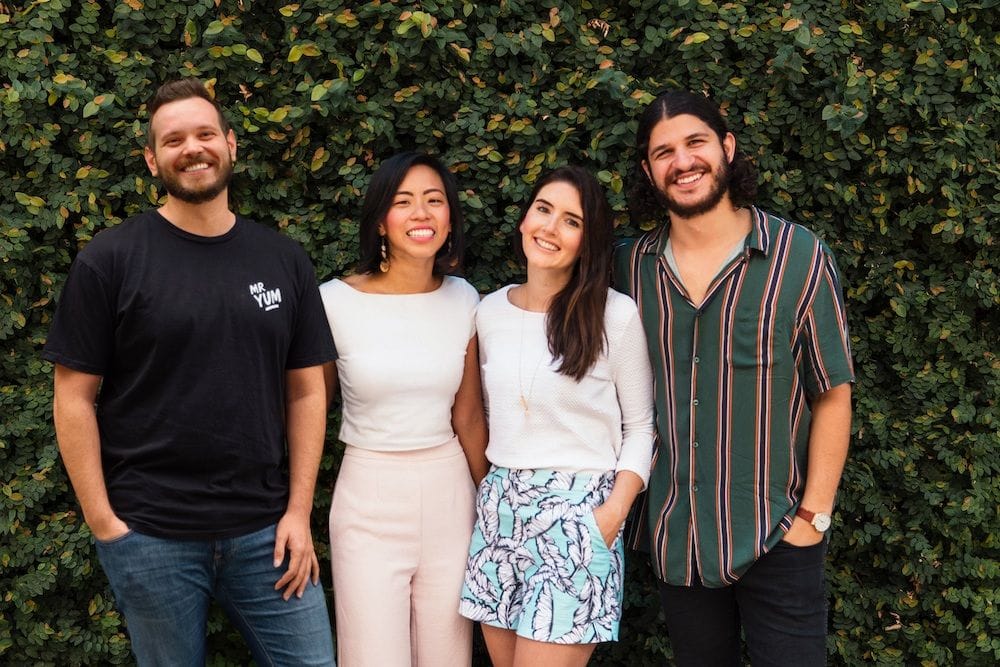 39. Adrian Osman (30), Kim Teo (34), Kerry Osborn (34) and Andrei Miulescu (31)
Mr Yum
Melbourne
Though the first QR code system was invented 27 years ago, it really took until 2021 for the technology to break through to the mainstream, at least here in Australia.
While the pandemic may have taken a hammer to the nation's hospitality businesses, the humble QR code offered a way out of the trenches - becoming a fixture in venues nationally as a way to trace the movements of the population and slow the spread of COVID-19.
For the founders of Mr Yum, the acceptance of QR codes in our day-to-day could not have come at a better time.
The company operates a QR code menu platform, enabling diners to simply scan the barcode-type digital gibberish and open a menu on their phone, allowing them to peruse the venue's offerings and order food directly to the table - streamlining the process for hospitality operators and customers alike.
Mr Yum claims 44 per cent of Australians have now used their technology which services more than 1,500 venues globally including casinos, theatres, shopping centres, cinemas, cruise ships, airports, restaurants, bars, pubs and cafes.
This growth has enabled the four founders to have a team of 120 supporting the business in offices across the world, from Sydney to Brisbane, Los Angeles to the Philippines and its Melbourne headquarters.
Their success has seen investors including Tiger Global come on board, most recently raising $89 million in its Series A which followed an $11 million post-seed round in April 2021, bringing the total funding raised by Mr Yum to more than $100 million.
"Restaurants, hospitality and entertainment venues are embracing technology more than ever and our focus is building best-in-class tools to help them grow, in the same way Shopify has for retail," co-founder Kim Teo said.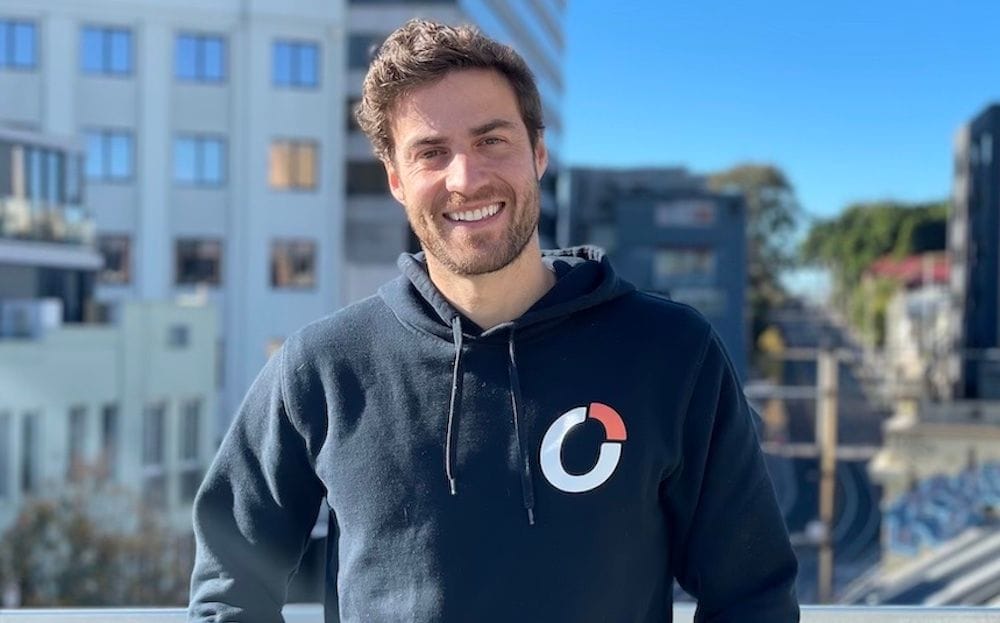 40. Geoffroy Henry (31)
Ofload
Sydney
Via his startup Ofload, Geoffroy Henry is hoping to completely digitise trucking fleet management and solve a major pain point for the industry in doing so.
Founded in 2019, Henry's Ofload uses technology to match fleet and route coverage with appropriate loads, enabling more orders and less empty trucks.
"It's the second biggest industry in Australia and essential for the economy," said Henry, who previously worked as head of operations for Australia at Berlin-headquartered HelloFresh.
"And it's one of the most inefficient and analogue industries."
The Sydney-based company is also backed by one of the world's biggest players in logistics - Maersk - and in its first 18 months has amassed an aggregated fleet of more than 1,400 carriers and 15,000-plus trucks nationwide.
The technology has so far won over major clients including Marley Spoon, FedEx, Dohler and A.P. Moller Maersk.
Ofload's tantalising proposition has also brought on a bunch of investors including Maersk Growth, Global Founders Capital, Flash Ventures, Foundamental, King River Capital, Flexport and Bay Grove.
To date, $23.8 million has been raised by Ofload across pre-Series A and Series A funding rounds.
"The logistics industry has kept Australia moving throughout two years of lockdowns and disruptions to both local and international trade," Henry said.
"The COVID-19 pandemic forced shippers to find alternative and more nimble freight solutions to sustain the demand.
"As a result, we continue to experience rapid growth with carriers resonating in our approach, and plan for 300 per cent growth YoY in 2022."
---
---
Click below for this year's top 100
Get our daily business news
Sign up to our free email news updates.
Help us deliver quality journalism to you.
As a free and independent news site providing daily updates
during a period of unprecedented challenges for businesses everywhere
we call on your support