51. Regan Lethbridge (37) and David Morgan (38)
Lemon Tree Music
Melbourne
These days, making it in the music industry requires a whole lot more than raw talent - you need a supportive team backing you up, securing you spots on major tours and festivals, managing your social media, organising album rollouts and a whole lot more.
That's where Lemon Tree Music comes in. Founders Regan and David run the music management business and a joint venture record label, offering a range of services to musicians, bands, producers and other talented people in the industry.
If you haven't heard of Lemon Tree Music before, you'd certainly know their stable of performers.
The pair manage pop megastars Tones and I and Tash Sultana (who both had Aria #1 albums this year), emerging talent Budjerah, and indie folk act Pierce Brothers among many more.
Understandably, things were bleak for creatives in 2020/21, considering touring and playing live makes up about 80 per cent of Lemon Tree Music artists' income on average.
Nevertheless, Lethbridge and Morgan did everything they could to keep the flames burning this year, getting their acts into the studio and planning domestic and international tours for 2022.
Always keen to embrace innovation, the duo even helped Tones and I crack the NFT space, seeing her cover of Rolling Stone turned into a digital asset.
The pair also opened a second office this year in Sydney, bringing on new team members in the process to support their growing portfolio of talent.
"We're just doing the best we possibly can for our artists," Lethbridge said.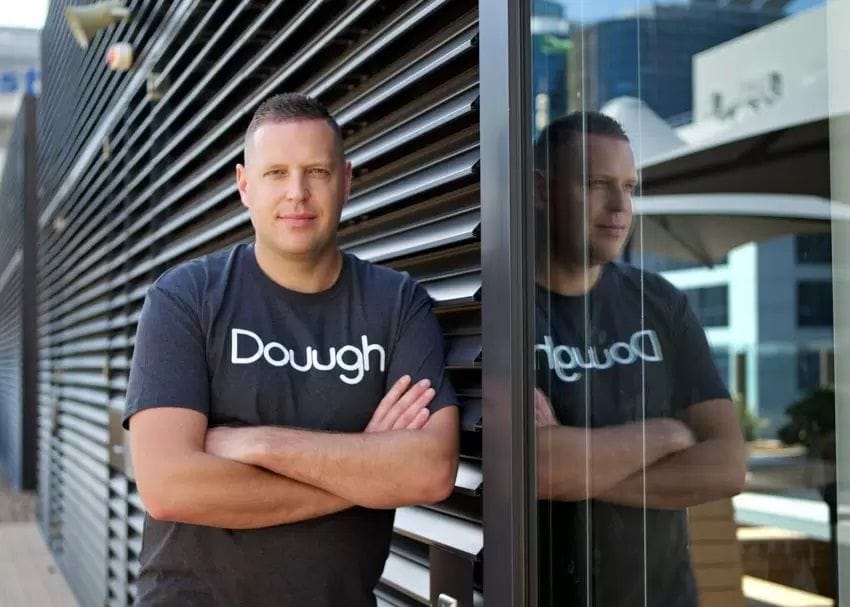 52. Andy Taylor (40)
Douugh
Sydney
With two successful start-ups under his belt, and even one that was unsuccessful, Andy Taylor can claim the title of multipreneur.
Taylor is the founder and CEO of Douugh (ASX: DOU), a fintech that has created a financial app to help people manage their money and investments.
The company was founded in 2016 but it wasn't the first experience for Taylor in the financial space. In 2011, Taylor co-founded Society One, an online peer-to-peer lender, with Matt Symons and Greg Symons.
Douugh is a solo effort by Taylor who set out to automate money management and encourage healthy spending habits among consumers. Douugh's key product is an app that is designed to manage spending, saving and investing.
Taylor is heavily focusing on the American market for now, which led the company this year to list on the OTCQB Venture Market in the US ahead of a planned potential listing on the NASDAQ.
While Australians are noted for being early adopters of cashless consumer payments, more so than Americans who still like using cheque accounts even, Taylor says Douugh is ready to 'throttle the growth engine in the US in FY22'.
The Douugh Android app and its wealth management service is primarily a US-focused operation. The company launched in the US late in 2020, shortly after its ASX listing via a reverse takeover IPO that raised $6 million from investors.
Douugh announced another $8 million capital raise this month through an institutional placement and a share purchase plan for existing shareholders to further its expansion into the US.
Douugh kicked off FY22 strongly with 40,000 users recorded in August. In Australia, the company launched its Goodments by Dough brand before plans to release the full Douugh banking app next year.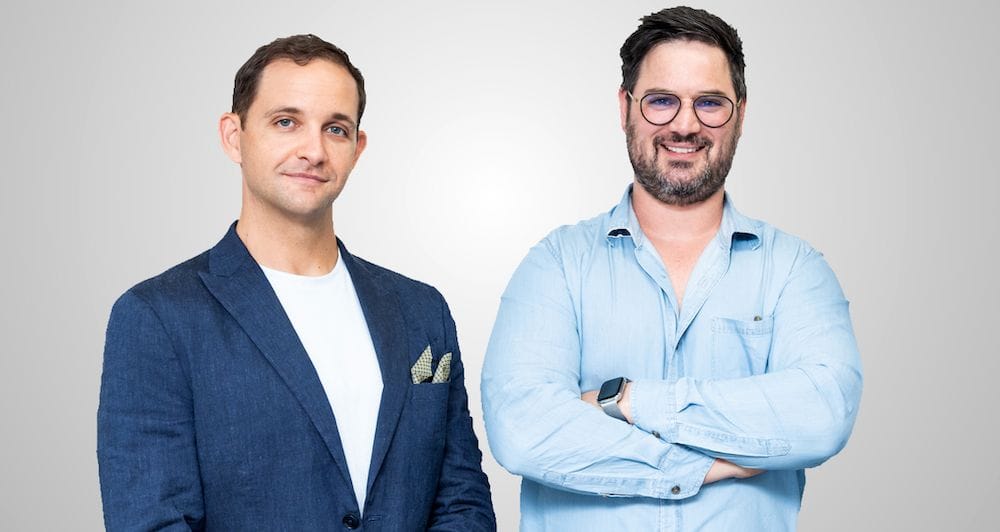 53. Carl Hartmann (38) and Rudy Crous (39)
Compono
Brisbane
Although a prospective employee might tick all the right boxes on paper, it can be difficult to know whether they possess the right attitude that will suit a company's culture.
This is where Compono steps in. After facing difficulty finding talent when scaling his first logistics software startup Temando, Carl Hartmann decided to team up with Rudy Crous to resolve this barrier with their recruitment-tech brainchild.
Together, they have built their Software-as-a-Service to help businesses recruit, train and maintain their employees during a tumultuous period in the labour market. Whether it's learning how to drive a train in VR or a café making sure their staff know the COVID-safe policies, Compono has built the tools to make it happen.
It's this flexibility that has allowed it to thrive during the pandemic.

"If there's no hiring activity, it generally means that people are using the other part of our system, which is all around learning and development and ultimately making sure you've got the right people," Hartmann explains.
Securing $5 million in a seed round and opening a Series A, rapid growth has been the name of the game as the company has grown from 30 employees since its launch in 2019 to more than 100 this year.
Compono has also set up roots in the US and Europe, with employees on the ground in the UK, Spain and Poland to expand the brand's footprint.

However, this is only one of Hartmann's ventures, as he's worked alongside Mark Livings to expand non-alcoholic spirit company Lyre into 53 countries in only two years.

"One of the big macro trends post-COVID is simply that people are making way more mindful health decisions."
For the drinker going cold-turkey or trying to save themselves the pain of a hangover, Lyre has been an easy go-to.
"I think whatever the reason, it's just giving them that freedom of choice by still having something premium and delicious that tastes like the real thing."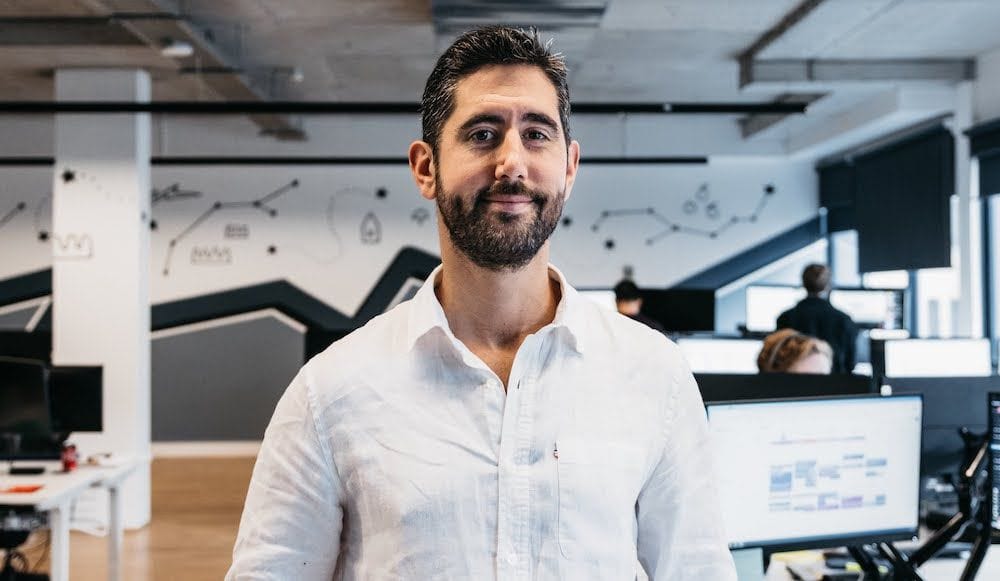 54. Ben Lipschitz (37)
FoodByUs
Sydney
Co-founded by Ben Lipschitz with the creators of Menulog, Tim Chandler and Gary Munitz, FoodByUs has become a staple for more than a thousand hospitality venues as a marketplace to link them with wholesale food and alcohol suppliers.
Lipschitz believes the business has a "$20 billion opportunity" at its fingertips given the prevalence of independent venues in Australia that traditionally haven't had the same know-how or buying power as major chains.
"FoodByUs was built on the premise of improving the often overlooked 'back of house' function within hospitality venues," he says.
"Not many people realise that ordering wholesale food supplies is broken. Even a small independent takeaway venue orders from over 15 different suppliers and via several methods - even fax.
"For venues, we simplify the process of ordering - not to mention finding and starting a relationship with a wholesaler. For wholesalers, we offer an easier way to accept orders and an additional sales channel to market."
He says the company also plays a larger role in reducing food wastage, helping to remedy existing inefficiencies in the market.
"We also are now sitting on substantial data sets that cannot be found anywhere else," he adds.
"Our aggregated data can help various players in the hospitality supply chain perform better, for the benefit of the entire industry. This also provides an additional revenue stream for FoodByUs.
With Sydney as its main focus, the company doubled its customer base of hospitality venues in the two years to 2021, but it has also expanded interstate with Melbourne now accounting for around a fifth of the network as well as a growing operation in Southeast Queensland.
"We are focusing on growing our existing locations because we haven't even begun to tap into what's available. But that's not going to stop us from expanding," the entrepreneur says.
"We anticipate that in 2022 we'll go more towards the relatively smaller cities like Perth and Hobart, but also we anticipate growing into more of the bigger regional hubs so Newcastle or the Central Coast, and Canberra as well."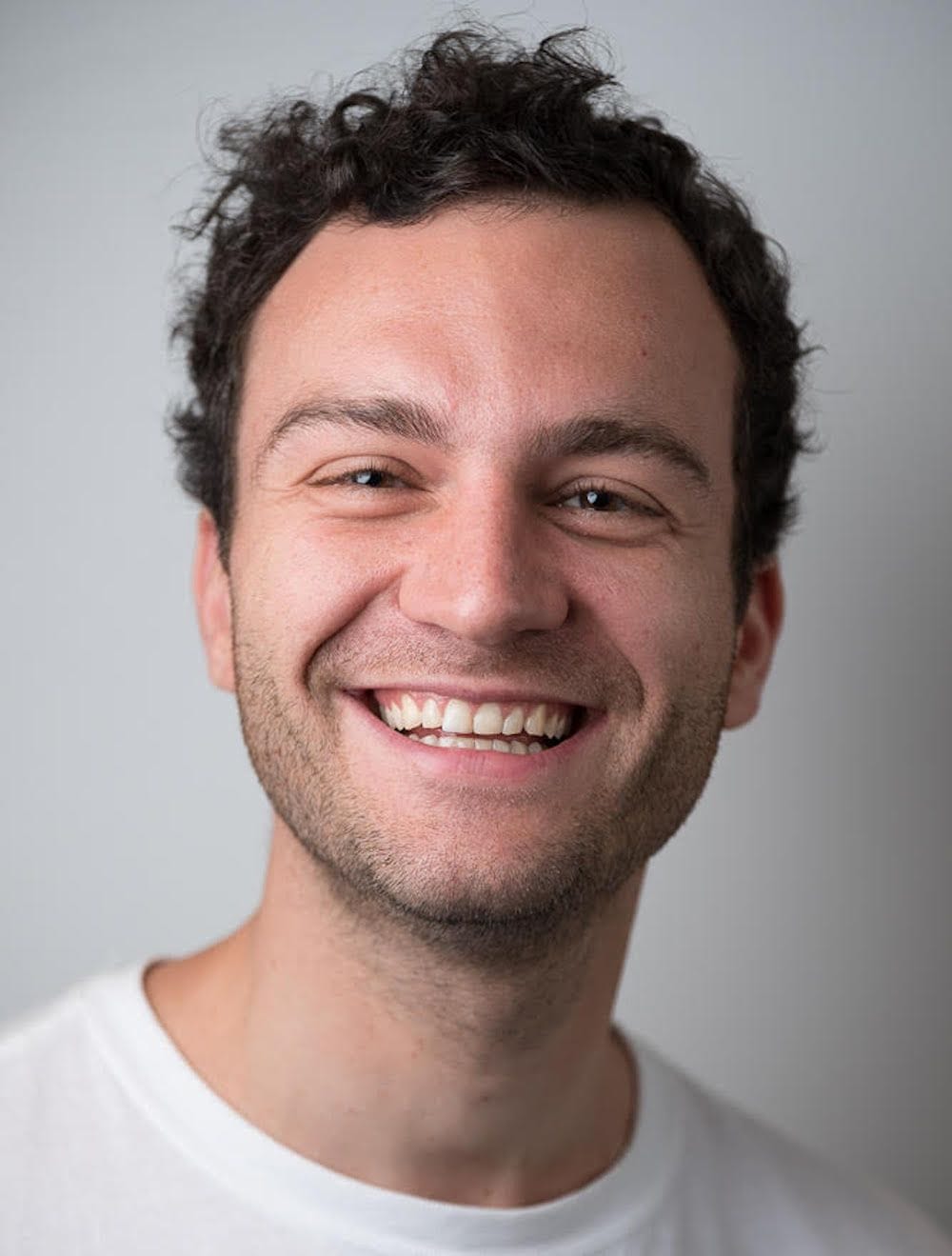 55. Alexis Soulopoulos (31)
Mad Paws (ASX: MPA)
Sydney
After building some serious momentum on the back of a boom in new pet ownership sparked by the pandemic, pet services giant Mad Paws listed on the ASX in March this year.
Joined by a pack of furry friends, the company's leaders rang the bell at the ASX building in Sydney - launching trading of MPA following an IPO which bagged Mad Paws $12 million in capital.
Though the MPA shares remain hovering around the initial $0.20 IPO price, its presence on the boards represented a turning point for the company founded by co-CEOs Soulopulos and Justus Hammer alongside Jan Pacas in 2014.
The company is in the process of growing its tech-focused online marketplace for services like pet sitting, dog walking, pet food and pet insurance.
Since listing, Mad Paws made its first acquisition - dog treats and toys subscription service Waggle Club - for $3 million in June.
Founded by its CEO Kate Herbert in 2016, Waggly Club receives around 2,000 orders per month for its parcels filled with Australian made, chemical-free healthy dog treats and toys that are tailored to each dog's age, chewing needs and size.
The subscription model accounts for 70 per cent of Waggly Club's revenue, which has almost doubled to $1.5 million this financial year.
Ultimately, the leaders of Mad Paws hope to become more than just the nation's leading pet services business, but a one-stop-shop for everything and anything to do with pets.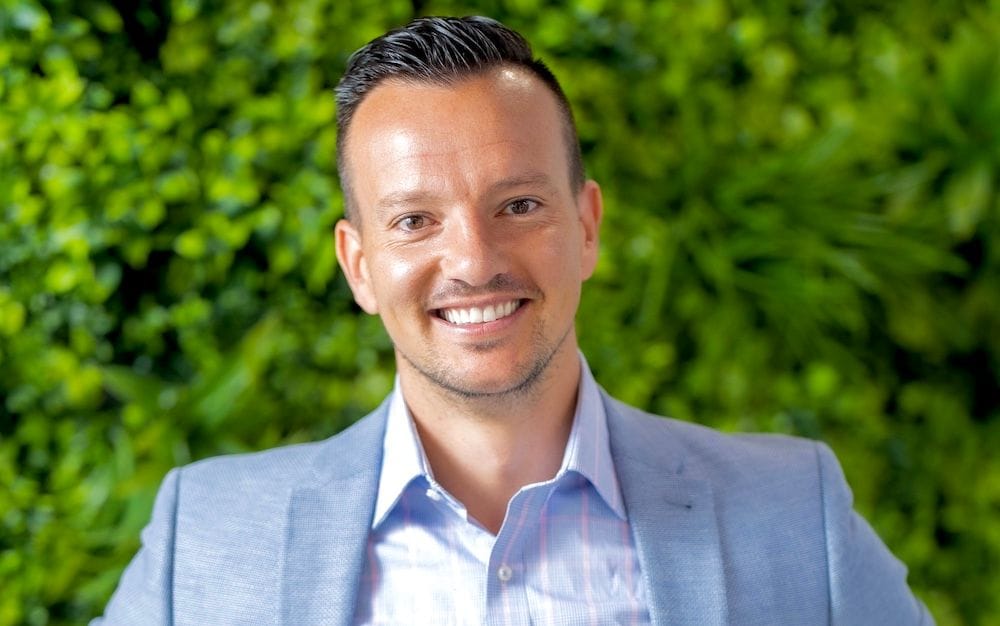 56. Chris Baptista (34)
Homes by CMA
Brisbane
The HomeBuilder grant announced in the thick of the pandemic and the mass migration to Southeast Queensland have created the perfect storm for Chris Baptista's Homes by CMA.
The entrepreneur says at one point the company "literally had more inquiries than we could handle", with the added challenge of a shortage of trades as the group secured more contracts in growth corridors between Brisbane and the Gold Coast, the Sunshine Coast, and around Ipswich.
"Last year in the biggest month I think we sold about 80 homes, so for me it was a matter of how fast can I grow and get staff and make all this work?" he says.
"I'm lucky that I'm very hands on and I have really good relationship with all the suppliers. I'd like to think it's because I'm quite humble and I just love what I do, as opposed to some of those builders that try to get the price down.
However, the shortage got him thinking about ways to reduce CMA's exposure to these kinds of industry dynamics, sparking plans to develop more vertical integration plans that will come on-line in the near future.
"It means that we're going to be able to control a lot more of the process," explains Baptista, who moved to Australia from France at the age of 18, after falling in love with the country while travelling with family as a teenager.
He says sales have been amazing even though the HomeBuilder grant is finished, but now the difficulty is securing land, prompting more efforts in the knock-down, rebuild market.
Site unseen purchases have been increasingly common as well amidst the migration boom into Queensland.
"We see people who are building a house here and they're not even here yet, but they manage to secure a block, they've seen us on Instagram, they get a price and we sell the whole process," he says.
"And that's not an investment home – they want to build their own house and then they can move here and have a house ready for them."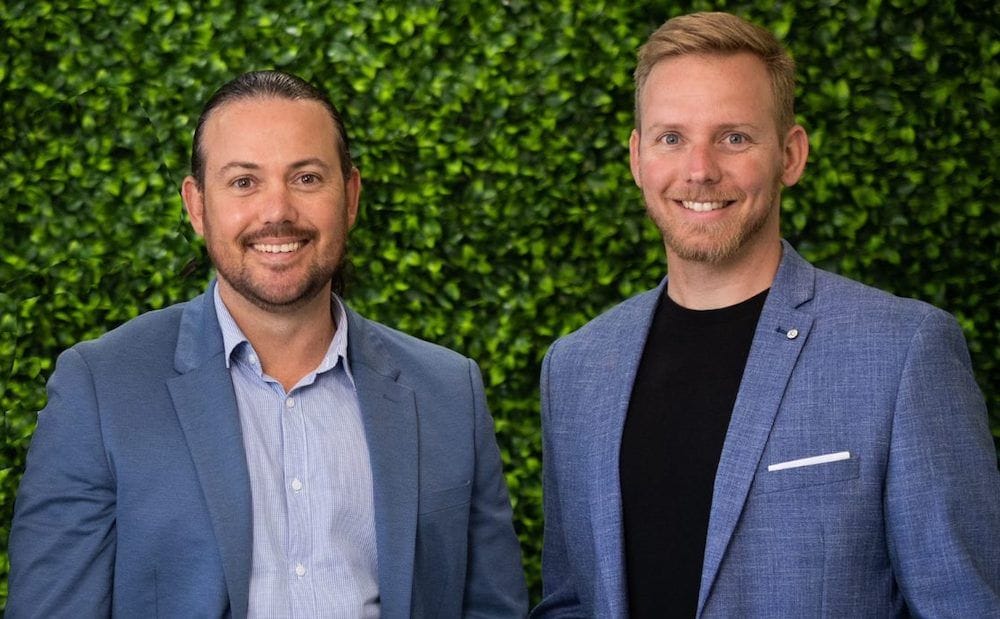 57. Jamie Davison (39) and Nathan Hood (39)
Carbon Group
Perth
Nathan Hood was always determined to reshape the accounting industry, but fell on hard times on his first attempt when he took over a firm only to have the retiring partner take back all of his clients.
"Where I had originally had hope and excitement, I was left with no income and a very large debt. Not a great way to start my business career," Hood says.
As someone who thrives on challenges, he picked himself and the business back up to build a "strong client base and a great team". It was in 2013 that he met Jamie Davison and they clicked straight away, united by a vision to shake up the traditional accounting firm model.
"Our vision was to build a firm that would help small businesses find holistic professional advice, and to create a model where partners weren't remunerated by the performance of the whole group but by their client base," Hood explains.
"We wanted to give our partners ownership over their clients. We also wanted to bring together the core services an SME needs to succeed, such as insurance, financial planning, mortgage broking and advisory."
This led to the founding of Carbon Group in 2014, whose services are vast and varied, including accounting, advisory, R&D, bookkeeping, payroll, business systems, insurance, finance broking, insurance and financial planning.
"Utilising modern technology, out-of-the-box thinking and a distaste for anything 'ordinary', our clients are serviced by equity holding professionals who are seasoned entrepreneurs and are as passionate about business as they are," Hood says.
The number of 'Carbonites' has been rising through both organic business growth but also acquisitions and partnerships. In FY21 Carbon Group partnered with Charters Partners which has three Queensland offices in Brisbane, Gympie and Bundaberg, as well as BNR Bookkeeping in the Gippsland region of Victoria.
"The luxury is that our acquisition and merger journey has definitely bolstered a lot of additional growth in terms of the footprint that we've been able to take up, and by having the additional footprint there are opportunities or cross-referring some of those existing clients with new services," Davison says.
"We're getting two-fold organic growth from our acquisitions.
"Now that we've got economies of scale, and we've got great systems and procedures that we've invested a lot of time and money into, when we overhaul a new firm, we can bring all those efficiencies both in cost and better processes to that new firm."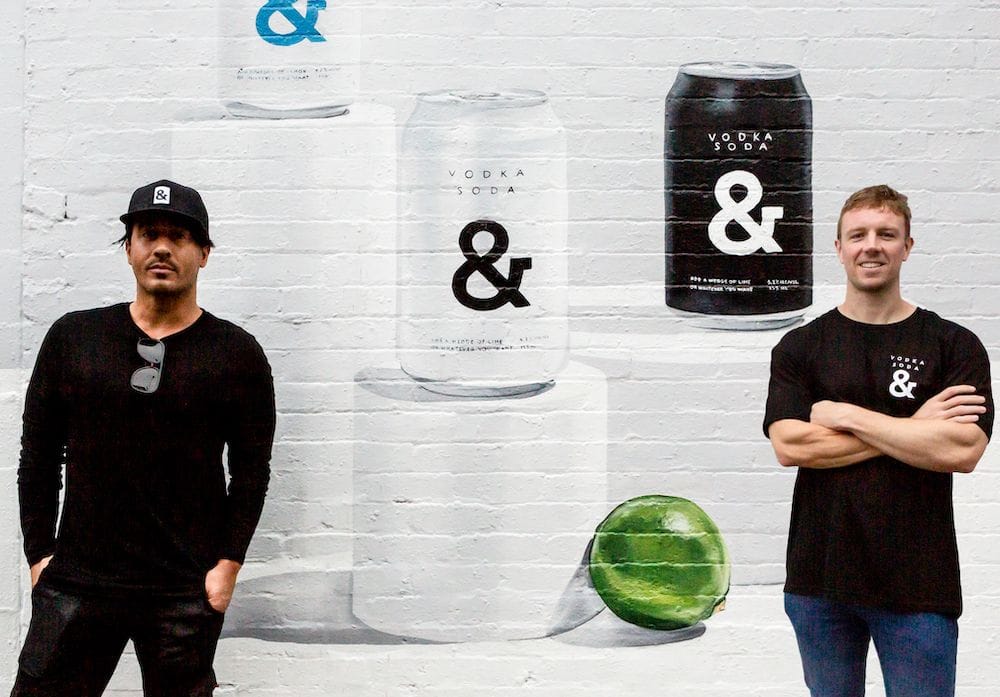 58. Marcus Kellett (38) and Alex Bottomley (36)
Ampersand Projects
Melbourne
Fully-bootstrapped, Ampersand Projects burst onto the ready-to-drink (RTD) scene back in 2018, and is now a major challenger to the multinationals that have dominated the space for years.
With innovation in bottling the spirit of what Ampersand Projects does, the brand captivated a market of wannabe cocktail connoisseurs and mixologists alike with its first product - a vodka soda in a can with a removable lid, enabling the addition of whatever flavours one enjoys.
Since then, the Ampersand Projects range has grown considerably to include new flavours of its foundational vodka soda, a gin and soda can, an espresso martini kit and 500ml bottles of spirits.
The company's latest innovation is a cooler pack with nine cans showing off the new 'Sunset Series' of seltzer RDTs. The simple play is a grab-and-go affair - all consumers need to do is fill the bag with ice to enjoy a portable treat. Launched just ahead of summer, the latest innovation looks perfect for a beach day, house party, and everything in between.
But the company has serious competition in the form of more established, multinationals that are all scrambling to take the biggest gulp of the RTD and seltzer space.
Nevertheless, with deals in place with alcohol retailers Dan Murphy's and Woolworths' liquor stores Ampersand, which is run by Bottomley, Kellet and older co-founder Shaun Rankins, looks like it is becoming a mainstay on Australia shelves and in our fridges.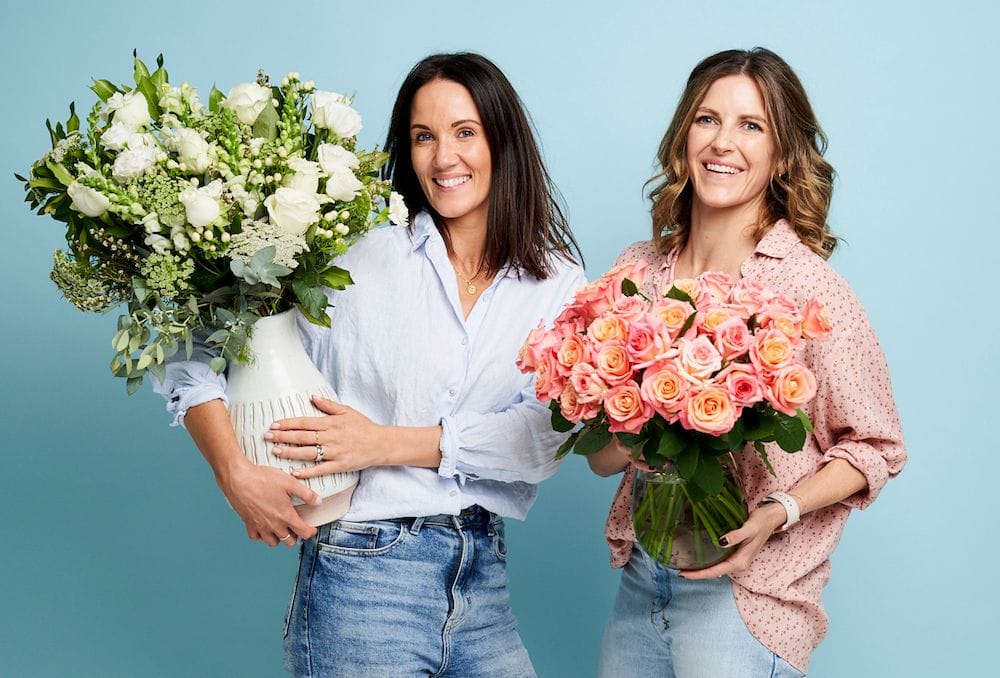 59. Hannah Spilva (39) and Verity Tuck (39)
LVLY
Melbourne
Of all the pandemic mega-trends that burst into our lives over the past two years, from-a-distance, same-day-delivery gifting might be the most wholesome.
While food-on-demand and online shopping generally have been taken up by far more Australians than ever before, it is the embrace of gifting services like Hannah Spilva and Verity Tuck's LVLY that kept many of us connected despite being further apart than ever.
Founded in 2014, LVLY began as a way to "spread joy into the world" by the co-founders, who were using e-commerce to disrupt traditional florists and set high standards with its commitment to same-day-delivery in most Australian capitals.
So attractive is LVLY's business model and range of personalised flowers and gifts that the company witnessed an annual growth rate of 170 per cent since 2019, outstripping the broader gifting market which grew by 59 per cent in the same period.
Co-founder and CEO Hannah Spilva said that while LVLY has clearly benefitted from favourable market dynamics and consumer behaviours influenced by COVID-19, her business has been able to deliver some revolutionary value-propositions within a relatively traditional sector.
"There's never been a more relevant time to be in the business of making people's day. There's no doubt that COVID helped accelerate our growth, it's also changed people's shopping behaviour forever," Spilva said.
"We've come out of the last 18 months with significantly more customers, growing at 2.5 times on the prior year. Our 7-day same-day delivery proposition is the most extensive in the industry.
"We're solving problems for customers other retailers aren't."
Looking forward, co-founder Tuck said the pair are looking to enter new categories, geographies and services over the next 24 months.
"We're currently delivering to 90 per cent of the Australian population with our same-day service, and we will continue to drive growth domestically through expansion into regional Australia and New Zealand in the next two years," Tuck said.
"We'll also be entering the weddings segment, building a better corporate gifting solution and look to wholesale our same-day fulfilment model to other gifting brands."
Flowers constitute 80 per cent of LVLY sales, with gift bundles making up the remaining 20 per cent. The average order value nationally is $111.
60 per cent of purchases are made due to an occasion and 40 per cent 'just because'. Melburnians currently purchase the most gifts (43 per cent), followed by Sydney (29 per cent) and Brisbane (19 per cent).

60. Jonathan Moody (40)
Physio Inq
Sydney
Tired of seeing patients "passed like a ball from person to person without any real dedicated attention", physiotherapist Jonathan Moody decided to take matters into his own hands by founding his own business in 2006.
His clinics and franchise were ticking along for a decade before Physio Inq branched out into the home care space, inspired by the experience of an employee whose daughter suffered a brain injury.
With a particular focus on aged and disability care, the mobile and community services division has thrived during COVID-19 as an essential service, and now has more than 200 allied health therapists who are trained in exercise physiology, speech pathology, occupational therapy, and physiotherapy.
In parallel the group has ramped up its telehealth expertise – an offering that was conceived by Moody pre-pandemic out of a desire to deliver better healthcare to remote rural and Indigenous communities, combined with training locals who can better connect with community needs.
During COVID-19 the entrepreneur also made the decision to cut marketing fees for franchisees with the parent company absorbing the costs.
"We've just been listening to their feedback, give them more value, lowering costs, and nearly everybody in our group now has got at least two practices as franchisees, which is testament to the model working," he says.
"We were at 13 at the tailend of last year and we'll be at 20 by Christmas, so we've had 50 per cent growth in the network through COVID which has been really nice, and early next year we've got three or four coming on-line in January through March."
Moody is also optimistic about Physio Inq's 'Hospital in the Home' program as the next exciting diversification. Agreements for the program have been signed with insurers HCF and Allianz, and pilot programs are underway with Hurstville Private Hospital and others in orthopaedics.
"We've now partnered with a device manufacturer who does hips and knees to assist their surgeons before the actual operations, by doing a pre-assessment of their clients," he says.
"It's difficult as an aged care practitioner to see clients on a revolving cycle through the hospital system and watch on as they find themselves in a habit of deteriorating once discharged.
"With the adoption of hospital in the home care, not only could our elderly rehabilitate faster in the comfort of their own homes but they are less likely to experience falls and accidents due to the changing environments.
---
---
Click below for this year's top 100
Get our daily business news
Sign up to our free email news updates.