Following a battering of health tech stocks in early 2022, Melbourne-based 4DMedical (ASX: 4DX) has today been given a breath of fresh air after announcing plans to reveal the world's first and only dedicated lung scanner.
The company's XV scanner will be deployed ahead of schedule at the Prince of Wales Hospital in Sydney, with an unveiling ceremony due to take place at 3pm today with Federal Health Minister Greg Hunt, industry partners and the University of New South Wales.
4DMedical founder, managing director and chief executive officer Dr Andreas Fouras tells Business News Australia the system has been "designed from the ground up to not only be patient friendly, but friendly to the budget of the healthcare system".
"We have a mission at 4DMedical to provide superior health care solutions at lower cost than those that we're replacing, and this scanner absolutely meets those criteria," he explains.
"A scan on this scanner takes less than 10 seconds – you literally have to sit on a seat and take one breath, that's it, there's no contrast agent being injected into your body or inhaled into your lungs, no long time-consuming scan that perhaps takes 20 minutes or an hour to do.
"By being easy, quick, non-invasive with a smooth workflow, those features in modern health care are key drivers of cost."
Fouras acknowledges the $28.9 million contribution from the Federal Government's Medical Research Future Fund (MRFF) that has allowed the group to "resource up" with the scanner's development over the past year, combining with software that is already being rolled out in partnership with I-MED Radiology Network (I-MED).
4DMedical was founded in 2012 but is still in a very early phase from a commercial standpoint. In the December half income rose 286 per cent to $4.8 million, including sales revenue of approximately $200,000.
"We absolutely see ourselves as a software company and we have our XV software product which is FDA (US Food and Drug Administration) cleared, TGA (Australian Therapeutic Goods Administration) cleared and in the market," he says.
"That software product gives you a scan of the lungs but it uses existing equipment that's already in hospitals right now today - that's allowed us to get out into hospitals without having to roll out new equipment, new hardware. We simply layer our software on top of existing scanners and create a scan of the lungs," he says, clarifying this remains the core business despite today's announcement.
The founder says nearly one in three Australians are living with lung disease so the health sector is "absolutely deserving of a technology that is dedicated to lung health".
"With the richness and detail that we can provide, we're the only technology that's four dimensional in nature so we measure everywhere in the lungs and throughout every phase of the breath," he says.
"The reports we give are really proving to be game-changing for the doctors and patients that receive them.
"The key use case is to provide doctors and patients with information to manage conditions that they're living with."
Fouras believes the emergence of long COVID underscores the relevance of a technology like 4Medical's lung scanner.
"Long COVID is a problem that's growing every day – a good size proportion of everyone who gets COVID never quite gets back to normal, so there are millions of people - perhaps by the time we're done billions of people - around the world who will be living with long COVID," he explains.
"That means we can't use our old technology to solve new problem; the infrastructure that we have would buckle under the weight if we needed to get the most expensive care for all of those people.
"If you can just quickly and accurately detect what's going on, who is doing well, and who needs higher levels of care, you can really make that whole process much more efficient and effective for the healthcare system, but also much less problematic or much less traumatic for the people involved."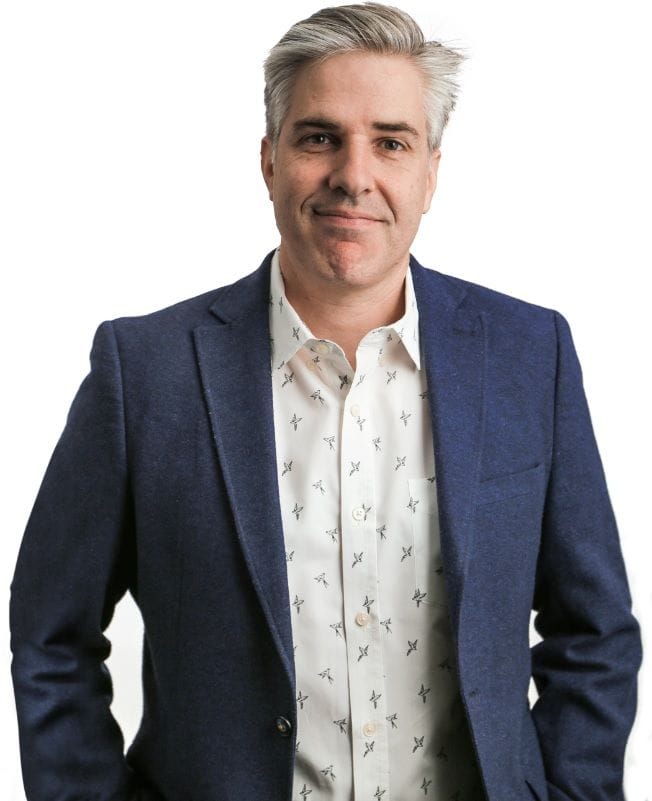 Lung Foundation Australia chief executive Mark Brooke is also optimistic about today's development.
"Today's announcement by 4DMedical signals a breakthrough in innovation, holding significant promise for the seven million Australians living with or impacted by lung disease," Brooke says.
"This new technology promises to revolutionise diagnostic and imaging procedures for a range of lung diseases impacting children, adults and older Australians.
"Lung Foundation Australia is proud to partner with 4DMedical to bring this Australian innovation and technology to patients."
When asked about commercialisation plans, the founder says a small scale advanced manufacturing facility is now up and running in Melbourne.
"We're using that facility to build scanners for the rollout of the product; to take it through clinical trials, to get it FDA approved, TGA approved and then into the market," he says.
"But we've been very pleasantly surprised by very strong levels of interest from people around the world who don't want to wait until this product is FDA cleared and TGA cleared to start.
"So there are real opportunities for us to be commercialising this product immediately in small numbers, and we have the capacity to meet that right now."
At the time of writing 4DX shares are up 17.7 per cent at $0.83, having reached as high as $0.93 earlier this morning. This is still well below their closing price of $1.29 at the end of 2021, although Fouras notes these kinds of falls have been the case practically across the board in the health tech sector, citing ProMedicus (ASX: PME), PolyNovo (ASX: PNV) and Micro-X (ASX: MX1) as examples.
"All of the healthcare technology stocks have been just getting continuously pounded," he says.
"I think it's been interest rates originally shifting the market away from technology stocks where the profits are well into the future, all the way through to more recent troubles where low-revenue or pre-profitability companies have been getting hammered.
"We're really quite confident it's not been 4DMedical specific – it's been the sector that's been getting the battering. I think you can see today that there have been buyers all the way through, and with any piece of good news and they've been ready to support the stock."
4DMedical ran at a $12.45 million loss in the December half and closed out the year with $60.2 million in cash.
Get our daily business news
Sign up to our free email news updates.
Help us deliver quality journalism to you.
As a free and independent news site providing daily updates
during a period of unprecedented challenges for businesses everywhere
we call on your support