Massive power bills, closures of smaller energy distributors and the adoption of at-home electricity storage are just a slice of what Australia is set to experience over the coming months as the ongoing gas crisis takes a hammer to home budgets nationwide.
That's according to Beau Savage, the co-founder of Byron Bay-based solar and home battery storage retailer Smart Energy, who is speaking from experience having only recently returned from the UK where he was setting up the company's operations in Portsmouth.
The UK is quite a few months ahead of Australia in terms of where the energy crisis is heading, he says, with both countries experiencing soaring power bills due to a multitude of factors from the war in Ukraine to low gas stockpiles and increased demand for gas in Asia.
He says Australia's experience over the past couple of weeks mirrors that of the UK in October 2021, when energy prices spiked across the board.
"Everyone started to panic," Savage told Business News Australia.
"If energy rates don't double in the UK in a year, I'd be very surprised. And then, I think we'd be kind of naive to think that the same isn't going to happen here."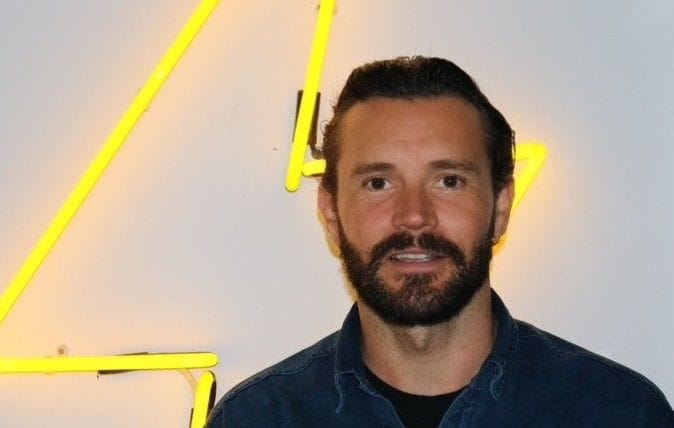 Costly power bills are just one similarity according to Savage, who notes that the rising price of gas really slammed smaller energy distributors in the UK - something that he thinks will happen here too.
At the beginning of 2021, there were around 70 domestic gas suppliers in the UK. By the end of November last year, 20 gas companies had ceased trading as a direct result of the crisis. Estimates suggest around 3.5 million customers in the UK were affected as a result.
Savage says smaller Australian energy retailers are also going to collapse because of the crisis down under.
"The thing is, the smaller retailers have less backing," explains Savage, who alongside co-founder Elliot Hayes won the 2021 Australian Young Entrepreneur Award in the Sustainability & Social Responsibility category.
"So in a time like this, the energy prices that energy retailers are paying to buy it is nearly as high as what it is to sell to the consumer, without factoring in operational costs, and then that's before considering making a profit.
"So these smaller energy retailers are losing money by having customers. I'd be very surprised if we didn't lose about half of the retailers out of the big four," he says, with those top four being Origin (ASX: ORG), AGL (ASX: AGL), Energy Australia (owned by CLP Group) and Red Energy (owned by Snowy Hydro).
So what's next?
While sanctions on Russia due to the war in Ukraine have a lot to do with the current energy crisis, Savage notes that even if the conflict were to end tomorrow, there are still systemic problems in the national energy market that will maintain soaring power bills for years to come.
Contributing to this in Australia is the fact that many coal-fired power stations here are faulty or have gone offline, as well as a lack of inaction from previous federal governments to push the energy grid to renewable sources.
"Put it this way, in 10 years' time power bills will still probably be higher than what they are now," noted Savage, named number 34 in the 2021 Australia's Top 100 Young Entrepreneurs list.
So what's the solution? Without tooting his own horn too loudly, Savage believes that a concerted effort to get more solar panels on roofs and more at-home battery storage will save Australians money in the long run.
"I don't want to sound like I'm profiting off peoples' hardship, but at the end of the day people will have to get solar and they're going to need a battery, because batteries are becoming so much more of a financial benefit," Savage said.
"Instead of fixing all of the power stations if they're not working and spending billions on regenerating them, we might as well switch as many people to solar or build new infrastructure which is going to create renewable energy.
"Wind energy and other forms of creating energy are massively important, but I don't think regenerating these coal-fired power stations - which are due to be phased out anyway - is the future."
For Smart Energy, this moment presents a major opportunity. The company is a retailer of solar panels and battery storage technology, letting customers not only generate their own energy but store it too.
Savage tells Business News Australia the company has recently witnessed around 400 per cent growth in sales of batteries, and just last week achieved a record week for battery sales too.
"I don't think there's no coincidence, because that was when energy prices were announced they were going up," adds Savage.
This uptake is driven by the growing affordability of the technology pioneered by brands like Tesla, Sungrow and Q CELLS - the latter of which Savage says is becoming a wise investment given its 15 year warranty - "so you get your money back in six, and then you get nine years of completely free electricity".
"Batteries are becoming a no-brainer. Solar was already - 30 per cent of the whole country has solar now but only 0.1 per cent has a battery," Savage said.
"If we don't see thousands of batteries going up, then I'll give up this business because it has to happen."
Could this have been avoided?
Now for the big question - should the Australian Government have foreseen this looming energy crisis and mitigated the damage done to household back pockets ahead of time?
Savage notes that those formerly in charge did little to promote renewable technology, acknowledging on the flip-side the economic boon that coal is for Australia.
"We're probably with the right party to help us with that right now, but obviously the last one, probably not," he said.
"But for Australia one of the biggest, if not the biggest source of revenue is from coal, so you don't have to cut your nose off to spite your face.
"Even though I'm on the green side of business, I understand that if you take something away then you need something to replace it. But, personally, I think the previous government could have worked a little bit harder, but this is a bigger plan that needs to be fast tracked a little bit more now."
On the same line of thinking, Savage acknowledges that energy producers like AGL will likely make plenty of money out of this moment as the prices of coal soar.
This comes as the energy giant is at pains to prove its green credentials, something it sought to achieve through the now-dead demerger of AGL Australia and the creation of a newer, greener second business.
"Obviously it didn't get approved, but it shows that they're trying to give off this mint green image," Savage said.
"But as many have tried in the past, you can't really polish a lump of coal - lets put it that way."
Get our daily business news
Sign up to our free email news updates.