Following an oversubscribed $7 million capital raise Adelaide-based disruptors K-TIG have listed on the ASX under the ticker KTG.
K-TIG has developed a robotic welding technology able to precisely weld up to 100 times faster than traditional welding processes.
The company's technology was initially developed by the CSIRO and uses a robotic arm rather than the labour-intensive stick welding method.
K-TIG claims it can complete a welding job that would traditionally take six hours in just six minutes.
The technology is the result of extensive research into the gas-tungsten arc process, keyhole physics, weld pool stabilisation, heat removal and process efficiency.
K-TIG owns all rights, title and interest in and to its proprietary and patented technology.
The technology works across a vast range of applications and is particularly well suited to corrosion resistant materials including stainless steel, duplex, super duplex, titanium and a wide range of reactive metals, exotic materials and super alloys.
K-TIG's disruptive tech has been exported to 20 countries to blue-chip customers like GE, Siemens, Bilfinger, Doncasters and the UK Nuclear Advanced Manufacturing Research Centre.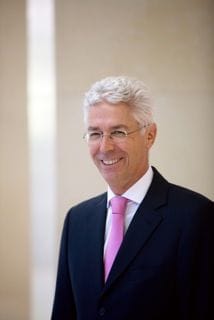 The listing on the ASX comes at a pivotal time for K-TIG. The company has thoroughly tested its product and is now ready to change the economics of fabrication for its customers through introduction of its Welding-as-a-Service business model.
The WaaS business model will provide service delivery via its cloud-linked controller and the generation of long-term recurring revenue streams for K-TIG from a global customer base.
The rollout of K-TIG's subscription licencing model is underway and customers are now being engaged.
K-TIG listed on the ASX through the backdoor after being acquired by shell company Serpentine Technologies (ASX: S3R). Serpentine has now been renamed K-TIG and has had its ticker replaced with KTG.
Under the offer, the Company issued 35,000,000 shares at a share price of $0.20. The total number of shares on issue is 144,593,344, giving KTIG a market capitalisation of $28.9 million. Alto Capital acted as lead manager to the transaction.
Funds from the raise will be used to support the Company's growth strategy by enhancing its sales and marketing initiatives, supporting research and development projects, purchasing long lead capital items and providing working capital.
"This is a landmark moment for the Company, and we are delighted to be joining an esteemed cohort of Australian technology companies listed on the ASX," says K-TIG CEO David Williams (pictured right).
"Such strong support for the offer demonstrates how highly the technology sector is regarded."
"This listing allows us to take K-TIG and its disruptive technology to the next stage of growth and development."
Shares in KTG have remained steady since this morning's launch on the ASX.
Never miss a news update, subscribe here. Follow us on Facebook, LinkedIn, Instagram and Twitter.
Business News Australia
Get our daily business news
Sign up to our free email news updates.