Australia's largest macadamia processors and marketers have consolidated with a South African grower consortium to form the new brand Marquis with goals to double revenue by 2024.
A set of companies related to Lismore's grower-owned Macadamia Processing Company (MPC) have joined forces with Global Macadamias from South Africa to form the brand, which will now account for more than 22 per cent of global macadmia kernel sales.
Also comprising Bundaberg's Pacific Gold Macadamias (PGM) and Brisbane-based Macadamia Marketing International (MMI), Marquis will grow, process and sell 48 per cent of Australia's macadamia production.
Marquis Macadamias chief executive officer Larry McHugh (pictured) says the group aims to double turnover from $250 million in 2019 to $500 million by 2024.
"Bringing MPC, PGM and MMI under the one brand is about consolidating our current position as the world's largest macadamia processor and marketer," he says.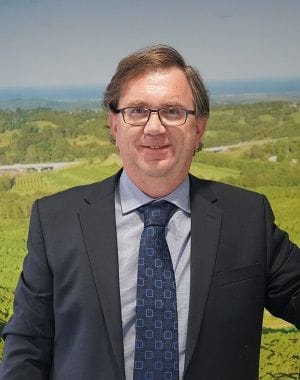 "The addition of South Africa's Global Macadamias will initially add an additional 15,000 tonnes of nut-in-shell and 2,500 tonnes of kernel to the group's production. And this will grow rapidly.
"It not only ensures we have access to the largest growers worldwide, it adds regional diversity to our supply chain. Sourcing our macadamias from two continents reduces our exposure to drought and other seasonal variabilities that affect supply."
The combined entity will also account for around 16 per cent of nut in shell (NIS) world production.
"Currently we're supplying wholesale nut-in-shell and kernel to the biggest macadamia markets in the world, including USA, Europe and Asia, as well as packaging kernel for a major US retailer and some of Australia's largest retailers," says McHugh.
"It's about creating a sustainable business for growers by stimulating global demand for macadamias."
The rebranding is set to allow the group to pursue product development, product extension and value-adding opportunities globally.
"Macadamias are renowned for their buttery flavour and soft crunch texture. Put macadamias into any product and it becomes a premium product," says the chief executive.
"One of the key opportunities for Marquis Macadamias will be to increase our value-adding products and launch a Marquis brand for retailers.
"There is no end to the opportunities for value-adding, from flavours such as wasabi, to mixed nuts, and ingredients for cookies and ice cream. Over the next five years the group's marketing arm will strengthen our push into other products and product extensions beyond macadamias."
Over the past five years MPC has invested $4 million into Napasol pasteurisation technology at both its Lismore and Bundaberg processing plants.
"Marquis is the only macadamia processor to use Napasol technology to ensure the safety and quality of our nut products and meet customer expectations particularly, in the US and EU," says McHugh.
"Global Macadamias will be installing a Napasol unit in its new US$20 million South African processing plant, which is the biggest in the world.
"With a few additional pieces of equipment, the South African plant has the capacity to process up 30,000 tonnes a year, with plans for our Lismore and Bundaberg plants to produce 20,000 - 25,000 tonnes each per year, up from 15,000 tonnes per year per facility."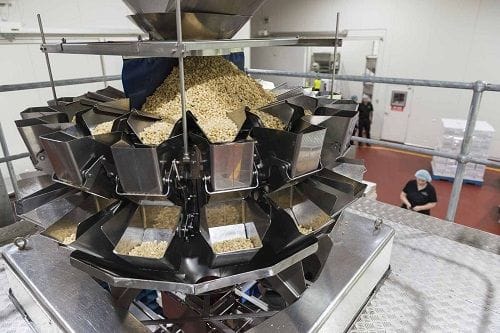 McHugh adds $2 million was invested in the Lismore facility to upgrade the cracking room to double throughput, and AU$1.5 million at the Bundaberg plant into colour sorters and grading technology.
Marquis Macadamias says it will remain grower owned and run, with all profits from the business flowing back to growers.
"Being grower owned is crucial to macadamias' clean, green and premium status. It is important for us to control the process from the grower all the way to the customer to show the 'farm-to-fork traceability' of our nuts," says McHugh.
"Demonstrating sustainability in our processing is also very important. We use every part of the macadamia nut from husks as organic matter back into the farms, shells as fuel and stock feed to macadamia oil for use in cosmetics and cooking oils.
Never miss a news update, subscribe here. Follow us on Facebook, LinkedIn, Instagram and Twitter.
Business News Australia
Get our daily business news
Sign up to our free email news updates.