There are several entrepreneurs in this group who are changing the game in health, fitness and medicine.
From doing things differently in dentistry or general practice, to pioneering new ground in the medical cannabis industry or reinventing pilates, these disruptors are ones to watch.
Tech is also a key theme whether it be IT or utilising AI to improve services, while property is another sector that weaves throughout in one way or another.
---
11. Christian Pacheco (34)
Virtual IT Group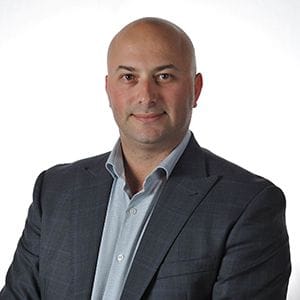 Pacheco quit his job as an IT employee a decade ago and started flipping restaurants, but he wasn't able to escape the lure of the industry for too long.
He noticed a gap in the IT managed services market, particularly in the automation space, and so in 2015 he founded Virtual IT Group.
There are plenty of pain points for the IT departments of SMEs, but Virtual IT Group's strong reputation for turning them around to achieve better performance and efficiency has translated to rapid growth for the Wollongong-based company.
With good momentum in sparking upticks in profitability, Pacheco's group has been on a self-funded acquisition path in recent months incorporating three new businesses two in Sydney and one in Melbourne.
In the next 12 to 18 months he'll be on the hunt to make a "beefier" acquisition.
Virtual IT has three main revenue streams of which managed services is the biggest, followed by consulting services based on project work, hardware and licensing sales, and a virtual CIO service that is proving a hit with clients.
"We have a direct consultative model that embeds us into the company as opposed to the traditional IT integrator and support model," says Pacheco.
---
12. Paley Ho (33)
Unios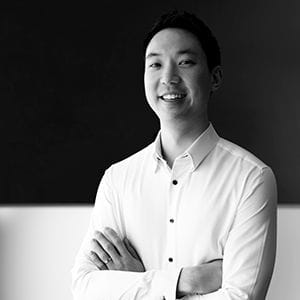 Paley Ho's passion for technology-savvy lighting design and manufacturing has seen his company Unios expand rapidly with offices in Perth, Melbourne, Sydney, China, South Korea and Vietnam.
Unios' sleek designs are used in commercial, residential and government properties and spaces, and the company's growth and impact earned the group the 2019 Telstra Western Australian Business of the Year Award.
The company's in-house toolbox platform has been monumental for the sector, helping clients with the notoriously difficult lighting specification process for commercial projects.
"The Toolbox fundamentally changed the way we interacted with our clients on a day to day basis," says Ho.
"It is a universal platform for configuring, bookmarking, specifying and collaborating on luminaires for any project."
Examples of the company's work can be found in sites ranging from the St Kilda Cricket Ground to the Singapore Airlines lounge in Perth and LSH Auto Australia's Mercedes-Benz Brisbane dealership.
"Expect to see Unios as a globally recognised lighting brand within the next three years," says Ho
"We are passionate about the importance of light, the role it plays in our daily lives and will prevail in driving this message for years to come."
"Our values of community, balance, education, innovation, and resourcefulness will remain steadfast and inspire us to produce work that reflects these merits."
---
13. Brett Boulton (35)
Bold Living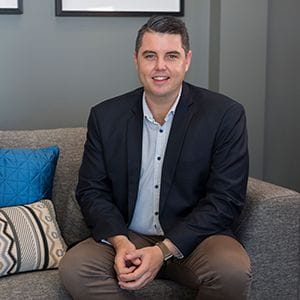 The end of 2018 and early 2019 was a challenging time for display home company Bold Living, but business has been picking up again in recent months.
Founded in 2011, Bold Living constructs houses drawn from its own portfolio of custom designs, and Boulton's aim is for the group to become a household name over time in Southeast Queensland.
"We attract people that come to us and they've already got their own land, or they might like our houses and we'll point them in the right direction of where to get land," says Boulton.
Major partnerships with developers like Stockland and Frasers have earned the award winning builder the envious title of being Australia's number No. 1 Medium Builder.
Contemporary design is at the core of Bold Living's philosophy, with the group's new builds featuring stunning interiors, hardy exteriors, and the best of the best when it comes to fixtures and appliances.
Key areas of growth for Boulton include the Aura development on the Sunshine Coast, Newport on the Redcliff peninsula, Brisbane's western corridor around Ipswich, and the Logan catchment.
The company also does a lot of knock-down rebuilds in Brisbane's inner-city ring.
---
14. Jonathan Dwayre (39)
Orbitz Elevators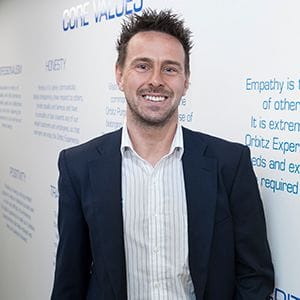 In the space of just four years Dwayre has built one of Australia's leading elevator servicing businesses with offices all over the country as well as a branch in Papua New Guinea.
It may not have happened if the Briton hadn't planned a six-month holiday to Australia, where he found several opportunities to prosper and further his career as an elevator contractor; a skill that was passed down in the family.
Dwayre quickly identified gaps in the Australian elevator market including a lack of customer service, flexibility and asset reliability.
"All I had was a credit card, I took a significant risk and financed my first Orbitz van determined to succeed with my business plans," he says.
The businessman is grateful to the Gold Coast community for giving him an environment to thrive, and he hopes to give back to the community as well. Training is a key strength of his business model with a 50-50 apprentice to technician ratio.
"My entrepreneurial passion and commitment to the company is something I take great pride in as a leader and I hope to inspire others around me," he says.
Orbitz is also the first Australian company to distribute state-of-the-art elevator technology from Japan.
"Our supplier Hitachi are responsible for manufacturing the current world's fastest elevator which travels at a lighting 21 meters per second - this just gives you an idea of the level of technology and innovation we are offering to the Australian market," he says.
"We also have aspirations to expand into new global markets such as the United Kingdom and New Zealand to expand our international presence."
---
15. Daniel Wessels (31)
Jacaranda Finance, Jacaranda Loans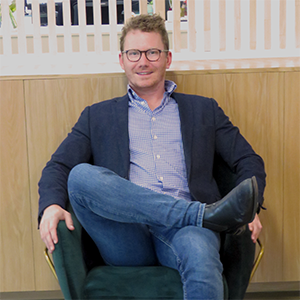 There are around three million people in Australia who are deemed 'unbankable' by legacy financial institutions, but Jacaranda Finance takes on the risk by harnessing advanced algorithms and machine learning.
Before starting his own business Wessels was the national manager of Cash Converters' personal finance online lending arm - a role that resulted in a stint in the UK where he found the younger savvy market was turning away from traditional financial institutions.
That was the inspiration for injecting new life into the Australian short-term lending industry, and he hasn't looked back since.
Wessels claims Jacaranda's technology allows it to assess creditworthiness more quickly than 99 per cent of competitors in the space, allowing for instant banking to help millennials access money within 60 seconds if they have a new payments platform account.
"We use thousands of data points to determine if someone is likely to pay back their loan," says Wessels.
"With rapidly increasing consumer expectation, accompanied by the rising distrust of the Australian banking sector, more and more Australians are turning to companies such as Jacaranda Finance to satisfy their lending needs.
"Given this, Jacaranda is also now targeting small to large businesses to satisfy their lending needs as its vice grip over the Australian short-term lending landscape tightens."
Last year Wessels also co-founded a digital marketing agency start-up Pretty Damn Good with Robyn Francis, and in a short space of time the company has already developed a presence in South Africa and the US.
---
16. Dr Tanya Unni (40)
Amtan Medical, Amtan Health, Amtan Health, Australian Skin Lab and SkinLab & Beauty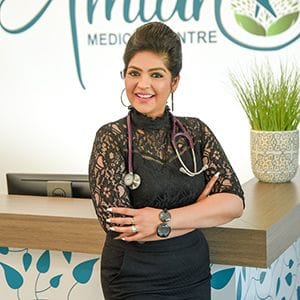 General practitioner Dr Tanya Unni arrived in Australia in 2010 with her husband Dr Ameer Hamza, and it only took three months before they founded their first medical clinic on the Gold Coast.
Nine years later and they now own eight Amtan Medical centres as well as three skin laser and cosmetic clinics.
"We provide 100 per cent bulk billing medical centres. We believe we offer a personalised health care experience that exceeds some of the private practice ones," says Unni.
"We offer modern facilities and technologies that provide same day appointments to all our patients, with less waiting time.
"We have smart management style at reception to implement all the new changes with little inconvenience to patients."
But Unni isn't content to rest on her laurels. In 2018 she started marketing her own branded skin exfoliation product NuSonic, which has seen rapid sales growth on TVSN in Australia as well as overseas.
This year she launched the NuBrush as a hair massager and scalp rejuvenator, combining what Unni describes as a mix between modern science and the ancient practice of Ayurveda.
---
17. Aaron Smith (36)
KX Pilates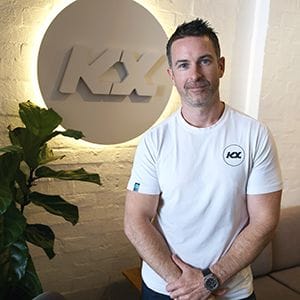 Pilates, much like starting a business, is all about getting out of your comfort zone.
So it's a good thing that KX Pilates founder Aaron Smith is brilliant at both.
After travelling the world and seeing first-hand the potential of new training techniques, Smith returned to Australia and launched KX Pilates.
The style of pilates practiced at KX is a world away from its slow-paced origins, and it was popularised in the United Kingdom of all places.
"I wasn't quite sure what I wanted to do yet with my life so like many people in their early twenties I went travelling overseas keen to seek out new training techniques that we hadn't yet seen in Australia," says Smith.
"After a few years of travelling back and forth between Colorado and Melbourne, I decided to head to the UK and found myself working in a fitness studio that offered a new, dynamic style of pilates that I had never seen before. I was sold and knew I had to take it back to Australia."
In less than a decade KX Pilates has become synonymous with the fast-paced, high-intensity style of pilates now wildly popular in Australia.
During that time, Smith has turned KX Pilates into the largest pilates franchise in the country, with more than 60 locations in every major Australian city.
Like other major fitness franchises Smith has created a devoted community of 'KXers' that is set to take off internationally any day now.
It is this community that Smith attributes his success to. Without his KXers, who often go on to owning franchises of the business themselves, Smith wouldn't have felt comfortable stepping down from the role of CEO as early as he did.
"I knew I needed franchising because of the trainer mentality where trainers are amazing at what they do, but often have very little business experience, and sometimes have a well-meaning arrogance like I once did to think they can just do it themselves," says Smith.
"Trainers are amazing ambassadors for the brand, great front of house and with people, and we can teach them everything they need to know about running and starting a business."
---
18. Dr Reuben Sim (35) & Dr May Chan (34)
Dental Boutique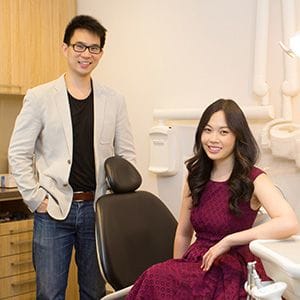 Dr May Chan knows from personal experience just how badly aesthetic issues with teeth can impact a person's self-esteem.
When she was nine years old a traumatic fall meant she needed extensive dental treatment, yet she was still left with crooked teeth and one dark tooth, making her very self-conscious about her smile.
"This experience inspired me to become a cosmetic dentist," she says.
Chan went on to work with some of the world's leading cosmetic dentists, but in some dental practices she noticed a lack of 'care factor'.
"My passion for cosmetic dentistry inspired my husband [Sim] and I to build Dental Boutique, where we have a team of experts in different fields of dentistry, all working together under one roof to provide our clients with the best that dentistry has to offer," she says.
Dental Boutique is now Melbourne's leading dental practice for cosmetic dentistry, total teeth replacement and anxious patients.
"Our mission is to inspire and empower people to overcome their fears to achieving the dental health and smile they deserve. We focus on pain-free solutions and changing one smile at a time."
---
19. Leigh Rust (37) & Nathan Rust (36)
Safetyline Jalousie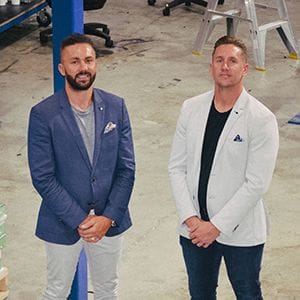 Build it and they will come, so the saying goes. And that's certainly the case for the two brothers behind Safetyline Jalousie.
Their business focuses on the production and installation of high-end, hybrid European-designed louvre window systems for the construction sector.
It's a business model that has scored them contracts with some of the biggest property developers across Australia, including Meriton, Mirvac and Frasers.
The pair recently announced a partnership with leading Australian distributor of aluminium, Darley Aluminium.
The deal will see Darly distribute Safetyline Jalousie louvre windows to 2000 aluminium fabricators across Australia.
The duo expect a potential increase in sales by 25 per cent over the next two years as a result of the partnership.
A massive contract with the New South Wales government has seen their high-quality louvres installed in over 150 schools in the state too.
The pair also support the Tiny Home Project, which gives the homeless a place to stay and call their own.
---
20. Joshua Fegan (34)
Althea Group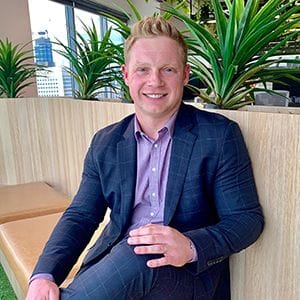 As the founder of one of Australia's leading medicinal cannabis companies, Fegan has been riding high despite investor pessimism towards the sector and major Canadian player Aphria selling its stake in his company.
With milestone after milestone when it comes to patient numbers, coupled with aggressive expansion into the UK, Canada and more recently Germany, Fegan has much to be happy about.
The group he founded in 2017 and subsequently listed in 2018 now has a market capitalisation of around $80 million, and its proactive outreach towards the medical profession and patients has helped in jurisdictions where many doctors are reluctant to prescribe cannabis.
This is aided by a medical science liaison team as well as the Althea Concierge platform, which acts as a kind of how-to guide for doctors who are new to medicinal cannabis, provides information on scientific studies and lets patients check in to track progress.
"Within a few weeks that gives doctors credible evidence to say: 'this is working for my patient, you've got my attention now'. That's what you need to create a new therapy area and a new medicine," says Fegan.
"We look and move like big pharma when we educate them about these products."
The company was founded in Melbourne, but in order to capitalise on the growing opportunities in Europe, Fegan announced in November that he would be relocating to London.
---
Click below for this year's top 100
Get our daily business news
Sign up to our free email news updates.
Help us deliver quality journalism to you.
As a free and independent news site providing daily updates
during a period of unprecedented challenges for businesses everywhere
we call on your support