Proving that appearances do matter is what these entrepreneurs do best, but not in the ways you might think.
The 41-50 features some of Australia's most innovative marketing specialists who thrive on building brands, as well as specialists who give other companies facelifts through implementing new tech.
The Top 50 is also rounded out by impressive entrepreneurs in mining services, wholesale distribution, hospitality, logistics and digital innovation, while there's also a hair and beauty entrepreneur. Looking fabulous in the literal sense is always a highlight too.
---
41. Marcus Doyle (40)
Resolve Mining Solutions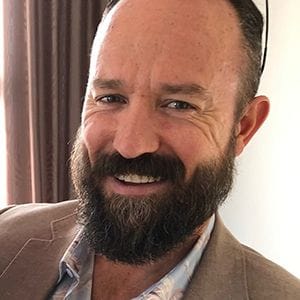 After getting retrenched from his job as a mining manager in 2017, Doyle decided he wanted to start his own business and disrupt the "old school" system of mining consultancy and embedded contracting.
"I felt that there was a significant gap emerging in that space, coupled with a severe decline in the number of mining engineers in Australia, and sharply declining numbers entering mining degrees at uni," says Doyle.
The answer was a consultancy that's nimble and responsive in its offerings to clients, while all team members are full-time unlike Resolve's competitors which tend to utilise sub-contractors or fixed term contracts.
"We deliberately recruited personnel with varied experience to increase our company's capability," he says.
"A lot of our growth has been with current clients asking for more embedded contracts due to the very high quality of our team members currently engaged."
It is a strategy that has led to long-term contracts with major companies like Glencore and BHP, and overseas expansion is already underway.
"We have previously had an engagement in Colombia, and we are negotiating with clients in Mongolia and the Philippines at present," says Doyle.
"We will continue to recruit in Australia, however we are also planning to become sponsors so that we can bring in international workers on visas."
---
42. Nic Nichols (31)
40/40 Creative, Golden Walls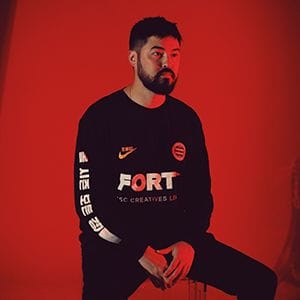 Since its founding in 2013, Gold Coast-based 40/40 Creative has worked with more than 350 brands and has around 50 active accounts at any given time.
Thinking outside the box has been key to the success of the full-service creative and design agency, with clients ranging from SMEs through to multinationals including Uber, McDonald's and Qantas.
"The conversation that we like to have, and this reflects our thinking, is we try to really push the boundaries with unconventional marketing, design and branding," says Nichols.
Examples of the agency's creative activations include a partnership with Uber ANZ last year during the Brisbane Festival.
"What we came up with was a live mural that got transformed into a 3D animation and light show by using 3D mapping, which was a first of its kind in Queensland," he says.
"I think when you're talking to the right people, they respect the idea of creative risk."
In 2018 the agency also launched a creative sub-brand called Golden Walls, collaborating with street artists to rejuvenate urban spaces.
---
43. Tim Dawson (38)
Lauxes Grates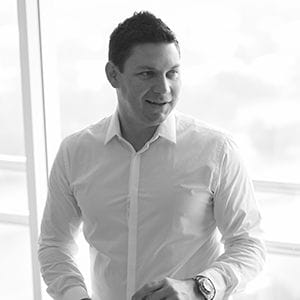 Through his work as a cabinetmaker Dawson felt the materials in the market just weren't up to scratch, and like so many self-made businesspeople he took it upon himself to find a solution.
Almost a decade ago Dawson started seeking out products that would benefit the Australian construction industry, and his efforts have culminated in Lauxes Grates launching what is "probably the slimmest floor grate in the world" for drains.
Lauxes' products are now available in around 1,225 tiling, plumbing and hardware retail stores throughout Australia and New Zealand.
The company's head office is on the Gold Coast, but in 2019 it has opened additional warehouses in Western Australia and Victoria.
Dawson says the next step for the company will be to set up a New Zealand warehouse facility, and also boosting international sales online and setting up a presence in Europe, the US and South Africa.
---
44. Tim Johnson (37)
Corbett & Claude, Comuna Cantina, Tetto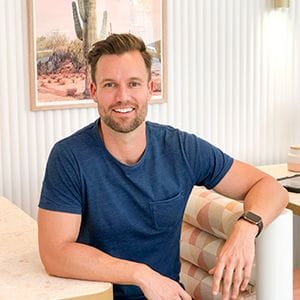 After shutting down unviable restaurants in Pacific Fair (Gold Coast) and Indooroopilly (Brisbane) in FY19, Johnson's culinary empire has been given a rebirth over the last few months with three new openings.
All have been in the new Everton Plaza Park Lane food precinct in Brisbane's northern suburb of Everton Park.
Johnson opened a new outlet for his Mexican-inspired food restobar Comuna Cantina in September, and this month he launched a new Corbett & Claude pizza restaurant and rooftop lounge Tetto in the precinct.
These venues add to an existing Comuna Cantina in the Brisbane CBD, as well as three Corbett & Claude outlets in Brisbane and Sydney.
This reshuffling is the result of much soul-searching for the business, whereby Johnson and his team analysed the brand, engaged mystery shoppers, held group interview sessions and looked at online reviews to determine why two stores in particular weren't doing well.
"Because we grew really quickly, we skimmed the surface on some things. It was the weather - Pac Fair was completely outside, and as soon as the weather gets bad you don't realise it becomes a massive wind tunnel," says Johnson.
"Indooroopilly was the same. We had a lot of sun and wind and rain coming in. It was a massive learning curve. You can't really rely on outdoor dining."
The company has also launched a multi-tiered paid membership loyalty program, which Johnson claims brings amazing value and generates "insane levels of loyalty", flattening out the traditional fluctuations experienced in a traditional restaurant environment.
---
45. Sonia Majkic (38) & Tamara Alaveras (32)
3 Phase Marketing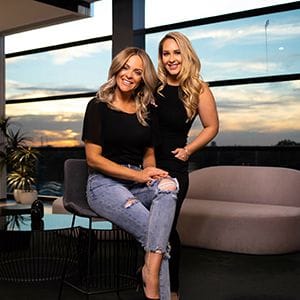 Frustrated with the slow-moving marketing agency where they previously worked, Majkic and Alaveras decided to go it alone.
"We were on a business trip in Bali and we got talking, then the next thing we knew we were mapping out a business plan for our own digital marketing agency," says Majkic.
"We both had a roaring ambition, and with the industry becoming more digital and us having a passion for it, we decided to go out on our own and bootstrap our own company."
Since its founding in 2015, Melbourne-based 3 Phase Marketing has since become a powerhouse and has taken on the likes of Mercedez-Benz, Land Rover, Toyota and O'Brien Real Estate as clients.
The pair's philosophy is to get comfortable with being uncomfortable, and that combined with strong client relationships has helped the business grow and grow.
"We are personally invested in the outcomes we deliver to our clients and that notion is transferred into our communications with them," says Alaveras.
"Although we are a digital agency and are obsessed with technology, we are under the strong belief that is will never replace good old-fashioned customer service."
---
46. Simon Rawadi (33) & Yetta Rawadi (32)
Slyletica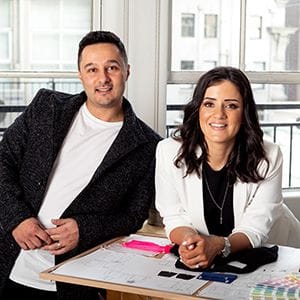 As a "sly" silent partner for influencers, the Rawadis' Slyletica is "the most successful fashion brand you've never heard of".
After founding their own activewear brand around eight years ago, the pair realised their skills as gurus in that particular segment of the fashion market.
On a fateful holiday in Spain, it became clear they needed to harness those abilities and found something new, thus Slyletica was born in 2015.
They set out with a goal of securing 10 clients, but now the company has worked with more than 750.
They don't want to steal anyone's thunder and their client base is strictly on the down-low, but they emphasise "if you've ever scrolled through Instagram before and seen some swimwear or activewear, there is a high possibility we have been behind the scenes on that brand".
The plan is to open a Los Angeles office in March 2020 along with expanding into new lifestyle industries and technology.
"We are going to be expanding into more products within that space like skincare and skin ranges and self-care products - as well as lifestyle products, eyewear, sneakers, those sorts of things," says Simon Rawadi.
"We want to be able to help Australian entrepreneurs and other entrepreneurs worldwide who have an idea."
---
47. Blake Garrett (21)
School Bytes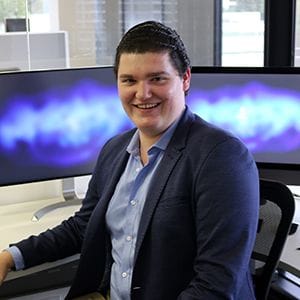 While he was still in Year 12 Blake first started working on School Bytes, a cloud-based system that streamlines all school administration services.
After testing the product out at his own school, it didn't take long before others wanted the same edge.
"Our core module 'School Payments' automates the distribution of statements of account and payment reminders to parents and carers for school contributions, incursions or excursions and extra-curricular items," says Garrett.
"Our system is designed to reduce administrative burden and streamline once manual processes through digital transformation. Schools using our system are charged an annual licence fee based on the number of students enrolled."
School Bytes is now in 350 institutions across New South Wales and helps manage more than 250,000 students without any need for manual data input; everything happens automatically due to direct integration with the NSW Department of Education's enterprise systems.
Not only does the business model help schools save on staff time and administration, but as it's cloud-based through Amazon Web Services (AWS) it saves space as well.
"Many existing administration systems used in schools are typically hosted on-premises at a school requiring a dedicated server, whereas our solution is fully cloud-based allowing for extremely fast deployments and ease of setup for new schools," he says.
Once a high level of market saturation is achieved, Garrett intends to diversify the product into the private and Catholic school market within NSW.
"Following this, the next growth strategy is to offer the solution to other states in Australia with the long-term vision being an international product offering," he says.
---
48. Ammar Issa (29)
AMR Hair & Beauty Supplies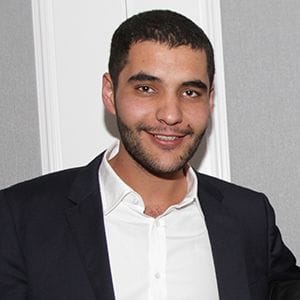 As a young boy Issa was fascinated by makeup, and it was a passion that was to stay with him.
After working for another hair and beauty supplier, he noticed a gap in the market for affordable hairdressing tools and in 2010 AMR was formed.
The company is one of the country's largest in its sector, mostly selling B2B with clientele comprising hairdressers who either own their own salons or are just starting out in the trade.
However, the company recently opened up to the public for sales as well.
"We offer everything to make up and nails to hair colour, bleaching products and salon furniture," he says.
"Our business has implemented ways to try and give our customers the best value for money. We do this by offering fast shipping, good pricing and unique products that are hard to find elsewhere.
"We are in the process of developing a few unique apps to assist hairdressers to build their clientele, as well as another app where hairdressers are able to list any job vacancies they may have."
In recent years the group has been rapidly upsizing its warehouse space to cope with increased demand.
"Our plans for future growth are to open more stores around Australia to allow for faster shipping in remote and rural locations," he adds.
"This will also help to reduce the cost of freight in places like Western Australia to pass on the savings to our customers."
---
49. Jackson Meyer (23)
Verus Global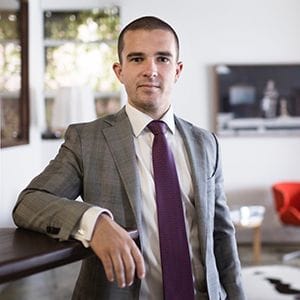 Meyer worked at a large Australian freight forwarding business while studying full-time, but upon graduating he decided he'd rather be an employer than an employee.
With the contacts and skills gained, as well as investment support through a contact in the Young Presidents' Organisation (YPO), in 2018 Meyer set out to disrupt an industry with a new approach to business.
"We started with Melbourne, Shanghai and Hong Kong branch offices, all of which are owned and operated and insured under the Verus banner," he says.
He set up these overseas offices in order to compete in what is already a very saturated freight forwarding market in Australia.
"That gives us advantage whereby we control our clients' cargo from start to finish the whole way through, so they're not experiencing any third-party hands on their on their valued cargo," he says.
"We're a bit more tech savvy compared to some of the older businesses if you know the industry at all, it's very old and dated."
More offices have been added in China as well as several in the UK, taking the total number of branches up to 14.
Meyer's plan is also to set up two new offices after Chinese New Year (second week of February) in Ho Chi Minh City, Vietnam and Manilla, the Philippines.
---
50. Braden Voigt (36)
Lynkz, SixPivot, Cloud Ctrl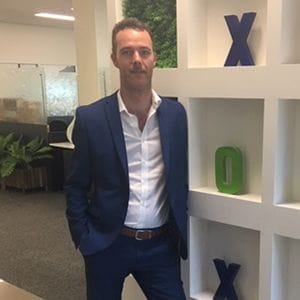 Founding three successful companies in the space of just four years, Voigt is the embodiment of serial entrepreneurship.
First it was software development outfit SixPivot followed by cloud billing management platform Cloud Ctrl six months later, but in 2017 his expertise was poured into artificial intelligence solutions company Lynkz.
He found a gap in the market around software consultancy specialising in AI, and the result has been a fast-growing company that develops solutions for a wide range of industries including mining, logistics and telecommunications.
"Lynkz is also in the process of developing its first product that will aid in the training process of AI systems, providing customers the ability to go to market faster with these complex yet significantly beneficial systems," says Voigt.
To better service customers, Lynkz also has a development workspace platform that lets them view software development backlogs, understand budgets. Voigt says this ensures the company completes projects on time and on budget.
"This tool has also assisted us to improve our development processes and training, as the tool helps our management team understand how we can improve," he says.
From its origins in Brisbane the company has opened up new offices in the past year in Sydney, Adelaide, Melbourne and Singapore.
"The next 12 months will see us continue to grow in these regions," he says.
---
Click below for this year's top 100
Get our daily business news
Sign up to our free email news updates.
Help us deliver quality journalism to you.
As a free and independent news site providing daily updates
during a period of unprecedented challenges for businesses everywhere
we call on your support