Many of these entrepreneurs have disrupted areas that you probably wouldn't have guessed needed a shake-up.
Whether it be selling large-scale items like printing equipment, electrical services or solar power, they have masterfully carved out unique niches.
There are a couple of health & fitness buffs here too who have brought something new to the market, and the same can be said for the food, beauty, financial services and PR entrepreneurs who are turning a fresh page on their industries.
---
81. Abbey Crompton (32) & Dave Crompton (34)
Nourish'd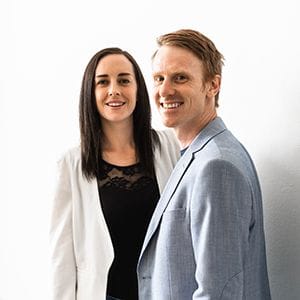 While they're up against other major players in the pre-made meal delivery sector, Abbey and Dave's whole foods-based Nourish'D has proven itself truly unique.
Previously known as Caveman Kitchen before its rebranding in 2018, the Brisbane-headquartered company expanded interstate in 2017 and has seen rapid growth with a presence in Queensland, New South Wales, the ACT and Victoria.
Unlike most other services in the space, Nourish'D has no contracts, cancellation fees or lock in periods.
"With over 50 meals on a weekly rotating menu, including vegetarian options, the Brisbane-based meal delivery service works with nutritionists in the development of all meals," says Abbey Crompton.
"We are up against some major players in the meal delivery service industry, and we don't have the marketing budget to compete on their scale. We've definitely had to be innovative when competing for share of voice in a saturated market.
"We are really proud of our customer service and that is how we set ourselves apart from competitors. The biggest thing we do is simply listen and react to our customer base."
For the next stage of growth, the Nourish'd team is working on automatic triggers to contact customers at key points in their journey with the service.
"We have also begun to provide our customer care team with WOW budgets, which they can use to surprise and delight customers," she says.
"We aim to always make it more a human experience. We want to create brand loyalty, and create an economically sustainable business that provides jobs and security, and gives staff a place where they can flourish."
---
82. Michael Kellett (28)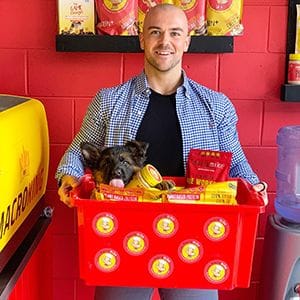 From humble origins as a one-man operation in a two-bedroom apartment, Kellett's Macro Mike has gone large this year with nationwide distribution for its 100 per cent natural protein products and gym supplements.
Kellett has found "unprecedented" demand of late for his range based off peanut protein and a taste difference to other vegan foods that's like "chalk and cheese".
The former bodybuilder scored two breakthrough deals this year, and the company has also expanded its production to a 350sqm facility with an additional warehouse.
The first major deal was with Unique Health, one of biggest health food distributors in Australia servicing 8,000 stores.
"They want to put Macro Mike across as one of their key brands," says Kellett.
"By the end of 2020, we'll be in pretty much every health food store and independent grocery channel in Australia," he says, adding Macro Mike has also landed a deal with Woolworths.
---
83. Tim McKay (38) & Jared Ooi (34)
Maco Electrics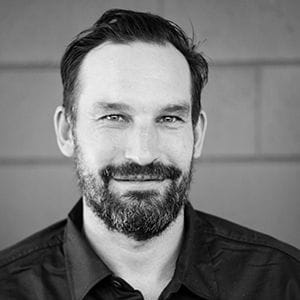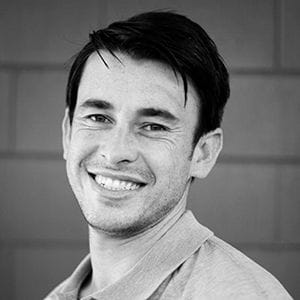 Jared Ooi and Tim McKay believe the construction industry has always lagged behind when it comes to implementing and embracing new technology. Their company is out to change that.
Maco Electrics delivers electrical design and installation to primarily high-rise developments and commercial builders, but its point of difference is in the workflow.
Where most tradies are content to work offline, Ooi and McKay have integrated project management software as an essential part of their business.
"We have implemented the use of Asana to manage workflows within our organisation and Simpro, a local software company, for sales process and project management," explains Ooi.
"Through tracking with these systems, we have been able to eliminate ineffective markets and concentrate on our target markets."
Maco's key highlights over the past year include two significant high-rise development contracts in Broadbeach on the Gold Coast.
The first was KOKO, a 99-unit project, followed by OPUS, a 113-unit project.
These two major wins bolstered Maco's growth which more than doubled in the past financial year.
---
84. Peter Hull (32)
Fitstop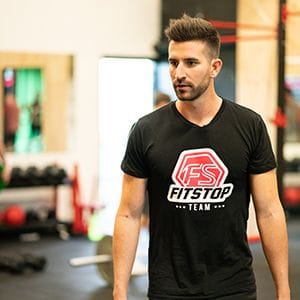 Alongside co-founder Richard Bell, Peter Hull has created one of Australia's largest functional training groups.
In just two years, Fitstop was able to grow at a considerable pace, in the most part thanks to the strong relationships the co-founders have with their franchisees.
Since 2017 the business has opened in 23 locations and achieved an annual growth rate of over 300 per cent.
Earlier this year, the business completed a funding round bagging a cool $1.4 million. The duo hope to put these funds into further expansion of the business, with an anticipated growth rate of 300 per cent.
Now with more than 3,000 individuals training at Fitstop's locations across the country, the group is now poised to have at least 100 locations by 2021.
---
85. Salpi Baroudjian (28) & Jacob Markarian (29)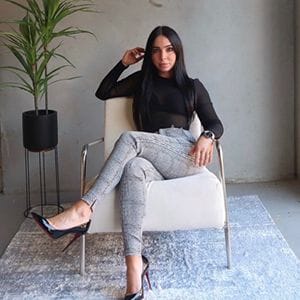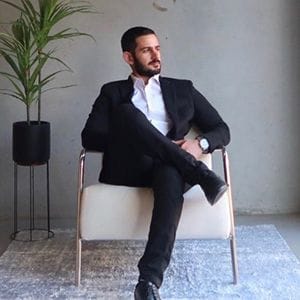 After setting up one of Sydney's largest Samsung dealerships, Baroudjian and Markarian weren't about to rest on their laurels.
Now with more than 4,000 customers, in the past year their company OWEST broadened its scope by acquiring two dealerships: ESPON Australia and Kyocera printing equipment.
The company also partners with Epson and HP, and across all its brands it offers supply as well as maintenance services for laser/inkjet printers, photocopiers and associated applications such as document management and workflow solutions.
"We have expanded our team, and we now have an operating service for Saturday because we have a lot of real estate clients," says Baroudjian.
Having more sales and a larger team led the pair to relocate the head office as well, moving from North Rocks to a more central location of Wetherill Park.
"We also have many customers in New Zealand, so we've moved there and set up a branch as well," she adds.
---
86. Naomi Spies (39)
Ruby Communications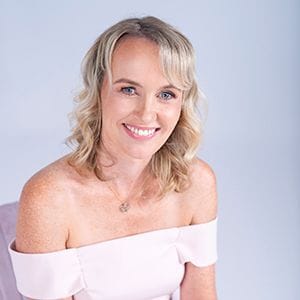 The norms of public relations are changing quickly with far greater expectations placed on agencies to deliver marketing results across a wide range of metrics.
With an expanding team across its offices in the Gold Coast and Brisbane, Spies' Ruby Communications has been in business for almost a decade and caters to clients including Nine, Marina Mirage, the Queensland Government and the Surfers Paradise Alliance.
"We believe in creativity, collaboration and insight-led ideas," says Spies.
"We exist to help our clients communicate innovatively, enhance their external reputation, promote internal alignment and make their brand top of mind."
Spies utilises experiential, traditional and digital approaches, with the latter receiving increased attention in 2019 with the launch of a digital content division.
Many PR firms will outsource video, design, photography or event theming, but Spies has made the call to bring all these functions in-house as part of the new division.
"We have plans to grow this division significantly and become a full-service agency," she says.
---
87. Emilly Hadrill (32)
Emilly Hadrill Hair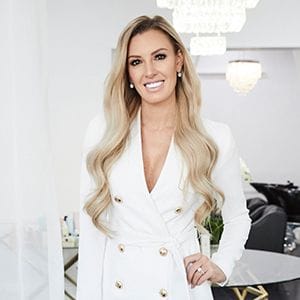 The beautiful people of the Gold Coast know the one person to turn to when they need their hair done: Emilly Hadrill.
Since establishing her business in 2007 as a specialist hair extension salon, Hadrill has expanded her horizons far and wide.
Most notably is Hadrill's expansion into Brisbane, Melbourne, and Sydney, where her hair extension empire is growing fast.
While hair extensions are at the core of Emilly's business, she has since expanded her salons into full service hair salons so that clients can get everything done in one place: cut, colour, extensions, the works.
With four locations, more than 30 hairstylists, apprentices, and head office staff, the amount on Emilly's plate would get anyone else in a tangle. But her calm demeanour and passion for the business keeps Emilly Hadrill Hair running like a freshly shampooed machine.
---
88. Jordan Gauder (29)
Generation Physio & Allied Health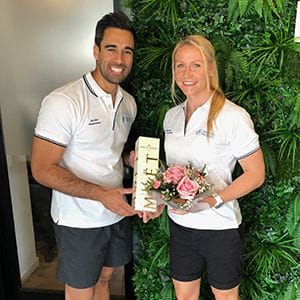 Gauder's physio company requires not just allied health expertise but logistical nous as well, specialising in home visits with services ranging from podiatry through to speech therapy.
Staff at the Gold Coast-based company all work from home, and the team has expanded rapidly along with a doubling in revenue over the past six months.
"We have had the choice to purchase clinics and grow by way of brick and mortar, however house calls are all we do," says Gauder.
"We have proven to be leaders in this field of providing house calls, with the logistics of scheduling bookings and the amount of admin and support staff.
"We have worked extremely hard to ensure that our patients get premium healthcare within the home environment."
Gauder says the growth in South East Queensland has been too fast for him to turn attention to other markets just yet, but the plan is to put the wheels in motion in mid-2020 for an interstate launch in January 2021.
"Before we go interstate we want to basically dominate - if we aren't already - this market, and have nobody else come into this market and be even close to us in the next decade," he says.
---
89. Phillip Gannon (35)
Edisun Group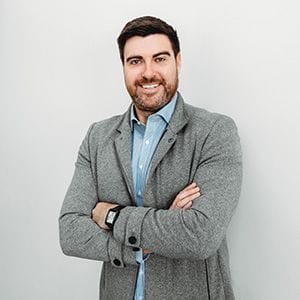 Phillip Gannon has turned the Edisun empire into a catch-all web for electrical and solar services.
The group of companies operates five distinct arms that are each experiencing growth in a market that demands greener energy alternatives; they are solar, air conditioning, electrical, engineering and wholesale.
"The group idea was to offer a one stop delivery to all fields and to build a long-term relationship with our clientele," explains Gannon.
"Our services stretch from residential to commercial and industrial, with a strong focus on renewable technology and energy efficiency to battle ever-increasing energy prices and global warming."
Edisun has worked with large national companies including AGL, CSR Bradford and Solgen Energy Group to complete a series of significant projects.
One of the projects was to create the first 'off grid' Telstra commercial powerpack in Australia.
In a matter of five short years, the Gold Coast-based company has grown to a point where interstate and even international expansion is on the cards.
"In the past year we opened our division in air conditioning, and we are moving another branch in New South Wales," says Gannon.
"The target has become national in the next couple of years."
---
90. Ayda Shabanzadeh (35) & Darrin Leung (38)
Grow Group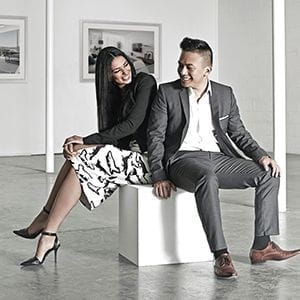 Grow Group is a fast-moving beast, masterfully tamed by serial entrepreneurs Ayda and Darrin.
The company has a diverse portfolio of businesses randing from lending and finance, to property development, real estate, and philanthropy.
Founded just before the Global Financial Crisis, Grow Group pulled through and survived thanks to the duo's insistence on managing multiple revenue streams, all of which prop up the big picture umbrella company Grow Group.
Clients that approach Grow Group are treated to a variety of services that help them get the best bang for their buck.
Whether customers are looking to get their foot in the door at their first home, or established investors looking to broaden their property portfolio, Grow Group is able to customise their service for a number of needs.
"Our vision is to help Australians who aspire to achieve true financial freedom to be able to achieve their goals through property and finance," says Shabanzadeh.
"By doing so, they will be able to live extraordinary lives."
This diversity is what enables Grow Group to thrive.
"We believe by growing the resources that you have, you grow your wealth and your opportunities to really have an impact. You can grow what's possible."
The duo are also passionate about giving back. This is achieved by their philanthropic arm Grow Gives, a purpose-built initiative aimed at empowering people with the financial knowledge they need to build a thriving business.
---
Click below for this year's top 100
Get our daily business news
Sign up to our free email news updates.
Help us deliver quality journalism to you.
As a free and independent news site providing daily updates
during a period of unprecedented challenges for businesses everywhere
we call on your support