Predicting which way an economy is going to swing isn't easy. However, there are times when forecasting the winds of change are a lot tougher than others.
2019 was another stark reminder to world leaders, banks and analysts that the nuances of economics are, at best, unpredictable.
In its review of the global economy in 2019, the IMF noted the slowest rates of overall growth since the financial crisis.
Assessing the factors that made it a turbulent year, IMF analysts pointed to ongoing issues in China.
Although other regions had their problems, the Chinese economy suffered more than most.
With long-term growth issues finally coming to the fore and US trade relationships still on the rocks, difficulties became apparent. In Q3 alone, GDP growth slowed to 6 per cent, its lowest level for 27 years.
However, with China invested in almost every major economy, local issues became a global problem. For Australia in particular, a Chinese crisis can't be ignored.
China crisis affects everyone
Australia exports around $123 billion worth of goods and services to China each year. If that revenue stream was to slow to a trickle, it wouldn't go unnoticed. Of course, we can't predict if or when this would happen, but technology might be able to.
Even a cursory look at the world of trading shows that technology has evolved to take advantage of volatile economic conditions.
At the consumer level, investors can open "limited-risk" positions known as knock outs. Made popular due to unpredictable economies, knock out options offer a one-for-one price movement.
In simple terms, a trader opens a contract for difference (CFD) position and the knock out price moves one-for-one with a broker's underlying price.
A trader's total margin then becomes their total risk, i.e. the profit/loss limits are known ahead of time and these define when a trade closes.
The advantage of knock out options is that they allow traders to execute CFD contracts and walk away without worrying about sudden market turns.
In essence, it's an innovation born out of the current level of volatility in economics. However, while there may be ways to mitigate risk, companies that rely on economic stability have a growing need better ways of forecasting change.
Predicting change can protect business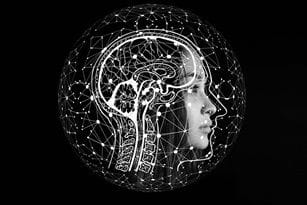 Take, for example, Australian mining companies such as Rio Tinto and BHP Billiton. With a heavy reliance on China for exports, these Australia-based operations would feel the effects of an economic downturn in China.
However, if technology could accurately forecast a shift before it happens, protections could be put in place. As it's doing in many other fields, artificial intelligence (AI) is making headway in this department.
Although solving economics is far tougher than a game of chess, computers are starting to find some light in the dark.
Working on the basis that current theoretical models are flawed due to human subjectivity and lack of empirical analysis, AI is introducing scientific rigour to the process. At the heart of these developing models is behavioural analysis.
Using AI to gauge the general mood is a way to predict when economies are going to swing. Indeed, as much as economics is based on money, it's the people holding the purse strings that make things happen. Therefore, new technology is approaching the issue of predicting change from a behavioural angle.
At this stage, it's far from perfect. However, with 2019 proving another turbulent year for economies, any developments, especially for businesses, will be extremely welcome.
This article is published in partnership with IG Group.
Get our daily business news
Sign up to our free email news updates.