In a world of fast fashion, Louise Elia takes a deliberate approach to designing to much applause.
Through her business, Eliya The Label, Elia dually operates a ready-to-buy and manufacturing-on-demand model. This strategy has been met with double-digit sales growth in its first two years and triple-digit growth over the last few months.
It's that personal touch, as well as the little things, that Elia believes make the biggest difference in fashion. She manufactures some items based on a 'pre-order' commitment.
"To summarise, some styles are not in stock and ready to ship but made-to-order based on a customer committing to the style as a pre-order, with a delivery timeframe of a few weeks," Elia tells Business News Australia.
"This minimises waste of bulk production/fabrics because we simply order enough units of stock to facilitate the demand of customers who have committed to the pre-order of a particular style.
"This has been a great tool to keep business cash flow afloat within the company as we are never overcommitting to a style that wont sell, and on the flip side, it creates a sense of exclusivity for our customers.
"It really is a win-win model for the business, consumer and the environment."
From the Middle East to the US, Elia is fashioning a business for the world stage by providing a tailored offering.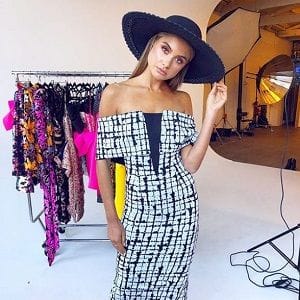 In addition to winning the Fashion Design category at the Melbourne Young Entrepreneur Awards 2019, Elia has another recent win under her belt - this one from DHL Express.
Late this year Elia also won DHL's 'Launch Your Label to the World Stage' competition.
The prize includes $5000 worth of international shipping credits, a trip to Mercedes-Benz Fashion Week Australia and the opportunity to meet with industry mentors.
Design is one thing, but building relationships in the fashion business is just as important.
Elia claims the "extremely healthy" bottom-line position of nearly 50 per cent comes down to "extremely personal" relationships with overseas manufacturers.
"I'm constantly spending time in China every few months to ensure the business is always staying ahead and new fabrics are being sourced and developed as this is key to the brand's signature style," she says.
If not for the fashion, Elia's figures speak for themselves. In 2016, her first year of being in business, Eliya The Label experienced more than 50 per cent growth, and each year following has done another 20-30 per cent.
The entrepreneur believes her label is for everyone, extending an offering that ranges from sleek black dresses for sophisticated women to fun and flirty minis for party girls. Along with her pharmaceutical background, Elia puts this precision in design down to her cultural heritage.
"As the creative director and coming from a Lebanese background, I can completely appreciate and respect that different cultures may have certain rules when it comes to dress codes," she explains.
"To offer a competitive edge and to appeal to customers who may have limitations within their cultural beliefs as to what can and cannot be worn, we have recently been offering customisation to our designs upon request for women that may need sleeves or the length of their garment changed.
"We have a strong presence at the moment in the Middle East with a vast percentage of our international online orders going to countries such as Saudi Arabia, Dubai, Qatar and Kuwait so it is important to me that I am offering respectful and culturally appropriate designs to these women."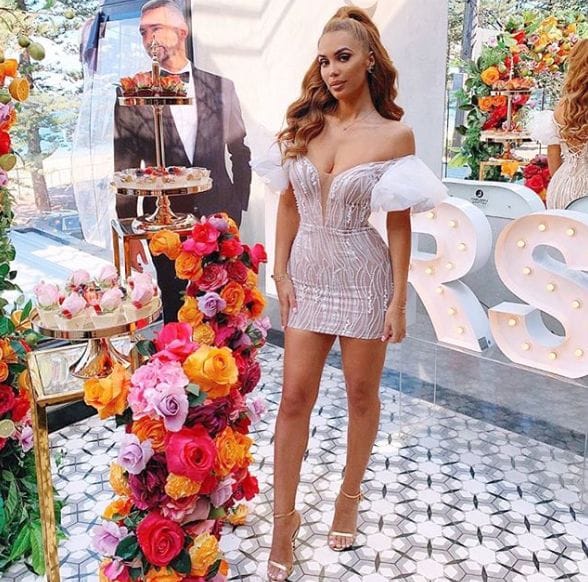 Her success makes even more sense when you learn that Elia switched from being a quality-control chemist to a designer because pharmaceutical science simply wasn't challenging enough.
"Working 9-5 in a job that wasn't challenging me mentally everyday made me really question where I saw myself in the future and I knew deep in my heart I had bigger goals planned for myself and I always dreamt of owning my own business, particularly in fashion," says Elia, who tomorrow night will take part as a finalist in the Australian Young Entrepreneur Awards 2019.
"Having no formal degree or training in fashion, I knew this was going to be a challenge which completely excited and motivated me.
"I wanted to learn and I was determined to succeed. I reached my turning point when I saw how unhappy a lot of people in the workplace were and I knew that could be me if I didn't step up and make a change."
In addition to ecommerce, Eliya The Label is stocked in more than 50 boutiques around the world. Elia hopes to grow that number to 80 by the end of 2020 with a focus on landing high-end department stores.
Never miss a news update, subscribe here. Follow us on Facebook, LinkedIn, Instagram and Twitter.
Business News Australia
Get our daily business news
Sign up to our free email news updates.