Two founder-led Australian Software as a Service (SaaS) companies have announced acquisitions to grow their footholds in Europe and bring complementary technology into the mix.
Last night cloud-based HR & payroll software provider ELMO Software (ASX: ELO) announced it had acquired the fast-growing small business HR platform Breathe in the UK for $32.4 million, plus an estimated $7.2 million earnout consideration.
Meanwhile, sales performance software group Bigtincan Holdings (ASX: BTH) announced it had entered a deal to acquire Danish company Agnitio - whose software empowers customer-facing teams in life sciences - for $3.3 million, along with a performance-based second payment of $1.65 million.
Both companies have market capitalisations close to the $500 million mark and have been scaling up significantly in recent times. ELMO's annualised recurring revenue (ARR) was up by close to a fifth at $55.1 million in FY20, while Bigtincan's ARR rose by more than half to $35.9 million.
The two emerging SaaS players are based in Sydney, although Bigtincan also has a dual headquarters in Boston, with founders in the CEO position - Danny Lessem at ELMO (pictured above) and David Keane (pictured below) at Bigtincan.
The two companies undertook capital raisings in May as ammunition for exactly the kinds of acquisition's we're seeing now, with ELMO raising $72.8 million and Bigtincan boosting its coffers by more than $40 million.
ELMO co-founder and CEO Lessem describes the acquisition of Breathe as an important step in the company's evolution, with a highly scalable self-service business model that makes it easy for SMEs to digitise critical HR processes.
"Strategically, Breathe is a very compelling, fast growing business. It provides ELMO with access to a new and attractive customer segment, complementary technology, and a significant UK footprint," says Lessem.
"The strategic crossovers and revenue opportunities are very meaningful, and our market opportunity has significantly expanded.
"We are now able to transform the way people are managed, either in office or remotely across all market segments, improving productivity, performance and overall wellbeing of millions of workers across Australia, New Zealand and also the United Kingdom."
Breathe's ARR is equivalent to around 18 per cent of ELMO's at $6.5 million, but it has been growing at a faster rate of 30 per cent annually with a large and growing customer base along with strong customer retention. Breathe founder Jonathan Richards will continue on as CEO of Breathe UK.
As a result of the acquisition, ELMO has lifted its FY21 ARR guidance by around 12 per cent to $72.5-78 million, while its expected EBITDA loss has changed to $3.5-7.5 million as compared to $4-7 million previously.
"The addition of the small business segment means ELMO's total addressable market increases by $2.2 billion to $11.4 billion, across Australia, New Zealand and the UK," Lessem said in today's AGM address.
"ELMO's customer base continues to grow strongly. During the year our customer base grew by 25.4 per cent to 1,682 organisations. Average modules per customer rose to 2.7, from 2.4 a year ago, providing substantial headroom for cross-sell.
"And the customer base remains well diversified: less than 2 per cent of ARR came from a single customer, and our top 10 largest customers combined accounted for less than 7 per cent of ARR."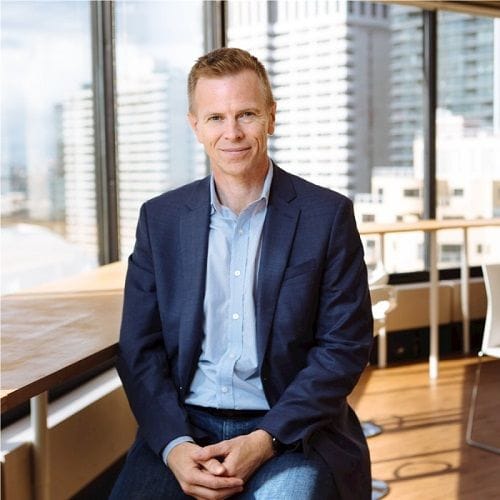 In terms of Bigtincan's acquisition of Agnitio, the Danish company provides a leading remote selling solution for life customers in pharma and med-tech, creating digital sales rooms for customer engagements.
"Life sciences organisations are seeking new ways to engage their customers remotely while remaining compliant with local and international laws," says Bigtincan co-founder and CEO David Keane.
"Agnitio has pioneered the market's most advanced virtual engagement solution specifically designed to support life sciences companies, and when added to Bigtincan's existing market leading sales enablement automation platform, will help life sciences companies interact with their customers in a virtual 'digital sales room' environment."
According to Gartner's recently published report titled "Virtual Selling Emerges as a Priority for CRM Sales Technology Programs", by 2025, half of all enterprise B2B sales technology implementations will include digital sales rooms.
"Agnitio's core mission has been to empower sales teams, market access and medical affairs teams in today's digital world, and we believe that together with the global Bigtincan team, we can accelerate progression towards that vision," adds Agnitio CEO Lars Meincke.
Investors have responded differently to the two deals today, with ELO shares up 9.32 per cent to $5.75 at 11:56am AEDT, while BTH shares are down 1.12 per cent at $1.33 each.
Never miss a news update, subscribe here. Follow us on Facebook, LinkedIn, Instagram and Twitter.
Business News Australia
Get our daily business news
Sign up to our free email news updates.