Australia's self-proclaimed 'Netflix of Gaming' is on the cusp of rolling out a pilot of its GameCloud platform developed with Singapore's Cloudzen Pte Ltd, and appears unfazed by Google's foray into a very similar arena.
Perth-based Emerge Gaming (ASX: EM1) announced today the GameCloud technology was successfully tested in Singapore and Indonesia, while testing has been completed across all major telecommunications networks in Australia and South Africa.
The group claims this exercise has further endorsed and authenticated its first-mover advantage in the game streaming space, with the ability to "now capture significant market share leading into the product's launch over the coming months".
Emerge will specifically target MNOs (mobile network operators) with a focus on cross-platform PC and console game content, as well as mobile game content,
At the recent Game Developers Conference (GDC) in San Francisco, advanced game streaming venture Google Stadia was launched with great fanfare promising a new platform that will "free players from the limitations of traditional consoles and PCs".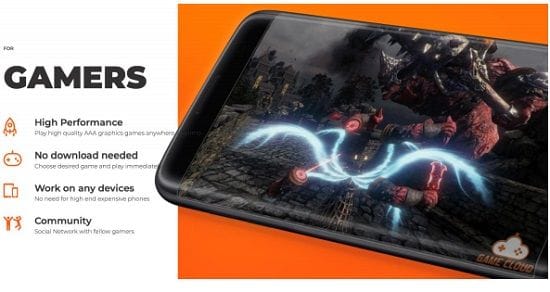 Google Stadia will be released later this year in select countries including the US, Canada, the UK and much of Europe.
"Stadia will lift restrictions on the games we create and playand the communities who enjoy them," Google said in a blog about the new platform.
Oscar Wilde once said: "Imitation is the sincerest form of flattery that mediocrity can pay to greatness." But Google is the opposite of mediocre, and it is yet to be seen whether its announcement is an existential threat for Emerge Gaming.
Executives at the Australian company don't seem to think so, noting that Google's move validates their initiative to execute their global distribution agreement with Cloudzen.
While Google is a giant, Emerge Gaming emphasises its business model is nimble and agile with the ability to work quickly in distributing the technology.
"Emerge Gaming's focus will be on business to business ('B2B'), linking up with telecommunications partners whereas an offering like Google Stadia would likely be traditional business to consumer ('B2C')," the company said.
"In this manner, Emerge Gaming will be able to enter partnerships which may not be possible for larger groups who may be seen to be competing in the telco space."
The group claims it will use its first mover advantage to provide AAA-rated and mobile gaming content to emerging markets, essentially catering to two tiers of gamers with the GameCloud technology.
"Emerge Gaming will strategically position itself to capture low cost premium content for these markets, providing them to a larger audience with minimal competition," Emerge says.
"In this way, Emerge Gaming will position itself as a tier 2 content provider of premium AAA PC, console and mobile gaming, separate from the larger companies competing for the highest premium content at low margins.
"Although game streaming has been a focus for Gamecloud, the platform also has a number of innovative media features centralised through one application, creating a whole ecosystem for gamers who can play, enter competitions, stream, shop, and socially engage."
EM1 shares were up 12.5 per cent at $0.036 this morning, and in general have tripled in value over the past month with the group now at a market capitalisation of just over $21 million.
Never miss a news update, subscribe here. Follow us on Facebook, LinkedIn, Instagram and Twitter.
Business News Australia
Get our daily business news
Sign up to our free email news updates.