Quite literally unafraid of reaching new heights, Coles (ASX: COL) is partnering with Alphabet-owned tech company Wing to provide Australia's first "store-to-door" drone delivery service in parts of the Gold Coast.
Customers in the suburbs of Ormeau, Ormeau Hills, and Yatala will be among the first to pilot the service, offering grocery delivery in minutes from the Coles store at Ormeau Village Shopping Centre. Nearby suburbs will gradually be added to the drone network, which is set to deliver 500 of the most popular groceries such as bread, fresh produce, snacks and more.
The move comes seven months after Coles ran a successful pilot program in Canberra, where more than 5,000 deliveries were made through the Wing application.
"We are delighted to be expanding our drone delivery pilot program with Wing to our Queensland customers. The service will provide a convenient and effective way of delivering everyday essentials to our customers' homes in a matter of minutes," Coles head of network development and customer delivery James Geddes said.
"Customers can now get those urgent items they need in a hurry, delivered by drone, directly from the local Coles Ormeau Village store. Whether they've forgotten to pick up a loaf of bread or fresh milk during their weekly shop or are missing an ingredient for dinner-time meal prep or school lunches, they can now get those products delivered quickly, without having to drive to the store.
"This new service reinforces our commitment to enhancing the way our customers shop with Coles by delivering anytime, anywhere, anyhow shopping, while supporting our ambition to be Australia's most sustainable supermarket by continuing to reduce the number of trucks on the road."
A dedicated fleet of delivery drones will be set up at Ormeau Village Shopping Centre's Coles store car park, where Wing staff will load the drones and oversee the operation of the service.
The company also plans to offer Coles delivery from the rooftop of Grand Plaza in Logan, Queensland, where it has been operating for selected on-site businesses for more than a year.
Exploring drone deliveries since 2012, Wing is owned by Google's parent company Alphabet and currently offers its services to businesses based in Australia, the US and Finland.
Wing Australia general manager Simon Rossi said the company is investing in a range of pilot programs designed to help enable drone delivery at scale.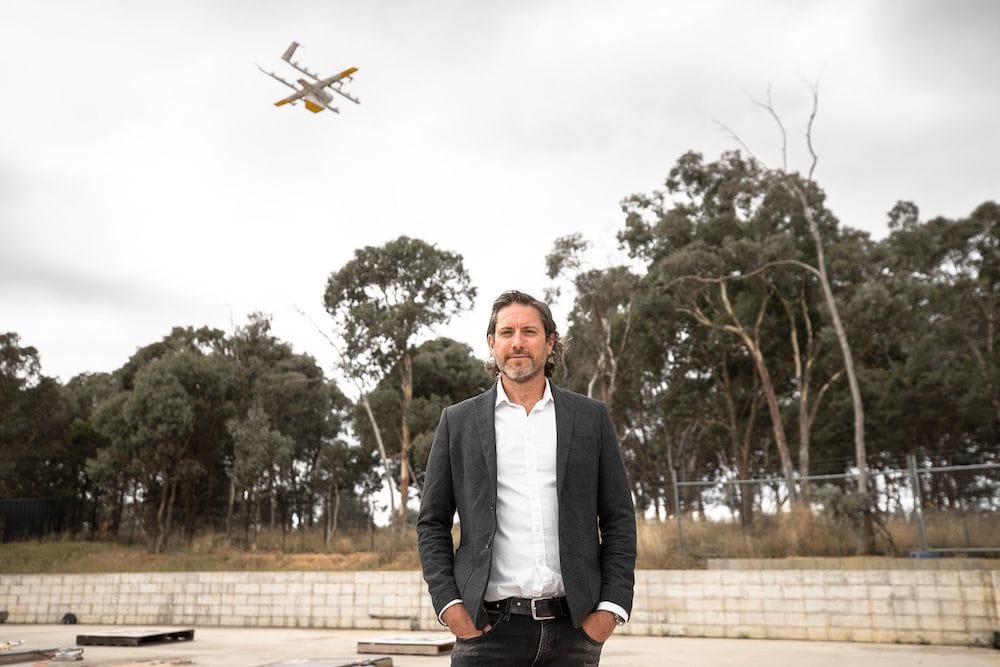 "We're excited to be teaming up with Coles on this Australian first store-to-door drone delivery service, helping to expand the delivery options available to Coles customers by bringing affordable, sustainable, and fast drone delivery to the skies of South East Queensland," Rossi said.
"Since launching our drone delivery service in Logan a few years ago, we've heard from customers across South East Queensland who are keen to see drone delivery expand to their region.
"We're delighted that through this pilot program with Coles, for the first time, drone delivery will be available to residents in the City of Gold Coast."
The drone delivery service will be available at Ormeau Village Shopping Centre from 2 November.
Get our daily business news
Sign up to our free email news updates.