For the first time in startup accelerator Startmate's history the organisation's Winter cohort of aspirational entrepreneurs contains a majority of females, with those selected for the prestigious 2022 program making waves in a plethora of exciting industries.
Described as a 'watershed moment' by Melbourne-headquartered Startmate, seven out of 12 companies in the group of Australian and New Zealand startups are helmed by women, including robotics startup Andromeda (founded by Grace Brown and Tasnim Ahmed) and insuretech Butter Insurance (founded by Steph Skevington and Cassie Bell).
Participating startups will receive an investment from Startmate to the tune of $120,000 at a $1.5 million post-money valuation for founders that haven't raised a prior round. The accelerator matches the latest valuation of founders who have raised before.
The Winter '22 cohort is led by head of founders Megan Woff - a Startmate alumna and founder herself, having started heirloom craft yarn business Wool Days and knitting pattern app Bellish - who says the major theme for the group this year is 'progression'.
"When we make our final selections for the Accelerator program, we're really looking for those companies who are ready for a trajectory-changing moment," says Woff.
"The Winter '22 cohort is impressive, not only because a majority of founders are women – we've also got some of the youngest founders we've ever had come through the program applying exciting, innovative thinking to a range of the biggest challenges we collectively face.
"We were deliberate in selecting companies who are really specific on what big, world-changing impact could look like for them. We're really excited to see the power of Startmate's network of world-class mentors help them reach the inflection point where their trajectory changes over the coming three months."
Woff says the first majority woman-founder cohort is a testament to the effort Startmate has put in over the last three years to increase the number of females represented across the ecosystem.
"Our first majority woman-founder cohort is a real milestone, not just for Startmate but for the ecosystem as a whole. It represents years of work in bringing more women into the landscape through programs like the Women Fellowship, which has now seen more than 660 women participate," says Woff.
"Our women founders in the Winter '22 cohort demonstrate how new thinking can be applied to technology. We've got Grace at Andromeda taking a human-centric view of the application of robots, Steph and Cassie from Butter revolutionising insurance for young people, and Kimberley unlocking full VR immersion. And that's just to name a few. It really excites us for what's coming in the pipeline in 2023 and beyond."
Having gone through the Startmate accelerator in 2018, Woff knows firsthand the opportunities available to selected founders.
"It's an amazing opportunity for companies, no matter how early you are or where you are in your journey - both time-wise and location-wise - you can move yourself straight to the centre of the startup ecosystem," Woff said.
"For myself, it was a huge moment to go from what I felt was the very edge of the startup ecosystem right to the centre. I could pretty much talk to anyone I wanted to.
"In terms of the resources you need, the questions you wanted to ask, intros to VCs, whatever it was - its all right at your finger tips."
The announcement comes during an interesting time for startups looking to grow, with the investment environment mired by a slowdown in capital markets. However, Startmate CEO Michael Batko told Business News Australia that market sentiment should not dissuade founders of businesses with strong fundamentals.
"Current conditions reinforce the fact that companies with solid fundamentals and exceptional founders will always compound, regardless of public sentiment," Batko said.
"Right now we're seeing a recognition that early-stage investing will continue despite the broader macroeconomic sentiment.
"The best time to invest in a startup is when it's relatively unknown and unloved — and with the paranoia evident in the current market, the opportunity has actually grown for those with a strong early-stage investment thesis. Instead of leaning back, we're leaning in."
Meet Startmate's Winter '22 cohort:
Andromeda (AU)
Founded by Grace Brown and Tasnim Ahmed
Andromeda is a robotics startup seeking to develop a fleet of universal humanoid robots. Andromeda Robotics' first prototype, Abi, is a companion robot who aims to alleviate feelings of loneliness from elderly residents in aged-care facilities through social interactions and hugs! Andromeda predicts humanoid robotics have the potential to improve quality of life for vast numbers of people.
Aquila (AU)
Founded by William (Billy) Jeremijenko and Nelson Smith
Aquila is building a wireless energy-transmission system using lasers and adapted solar panels. Aquila's ambition is to create a global energy-transmission network by bouncing laser energy around the world with orbiting mirrors, which it hopes will make energy instantly transportable worldwide and shift the global energy mix to renewables dramatically faster.
Butter Insurance (AU)
Founded by Steph Skevington and Cassie Bell
Butter Insurance Pty Ltd Butter is an insurtech startup providing seamless, commitment-free cover for young people and renters. By challenging a notoriously oligopolistic industry, Butter aims to simplify insurance products and processes, so that young people and renters (finally) get cover that's made for them.
Dennisson (NZ)
Founded by Anvil Bañez and Kimberley Bañez
Dennisson is a wearable-device company using smart-material technology to develop low-profile and cost-effective Force-Feedback Platforms for Virtual Reality and Human Capability Augmentation. It is currently creating the most low-profile, affordable Force Feedback Haptic Gloves on the market; unlocking full VR immersion today, with sights set on redefining human capability as a whole in the near future.
Dexta (AU)
Founded by Jack Phillips
Dexta is Australia's production and entertainment marketplace, connecting production professionals with creative businesses spanning advertising, film, TV and events.

Eggy (AU)
Founded by Kate Morgan and Kirk Reynoldson
Eggy aims to 'unscramble' life for busy parents through an app that automates life admin tasks such as paying bills, remembering appointments, saving receipts and collaborating on shared lists. It aims to connect service providers with consumers and organise billions of busy households all over the world.
Femmi Co (AU)
Founded by Lydia O'Donnell and Esther Keown
Femmi is a fitness startup building a digital app that will host and connect millions of women around the world while they track and train according to their menstrual cycle. It aims to empower women around the world to feel confident and educated in their bodies through the knowledge of women's health experts and a tight-knit supportive community.
SoundSmith (AU)
Founded by David Hartley, Gajan Nagaraj and Michael McSweeney
SoundSmith is a creator marketplace designed for musicians to promote their music on TikTok. It aims to become a key revenue source for content creators, power a music economy where musicians can earn a living wage from their music, and build strong network effects with AI matching algorithms to better serve musicians and creators.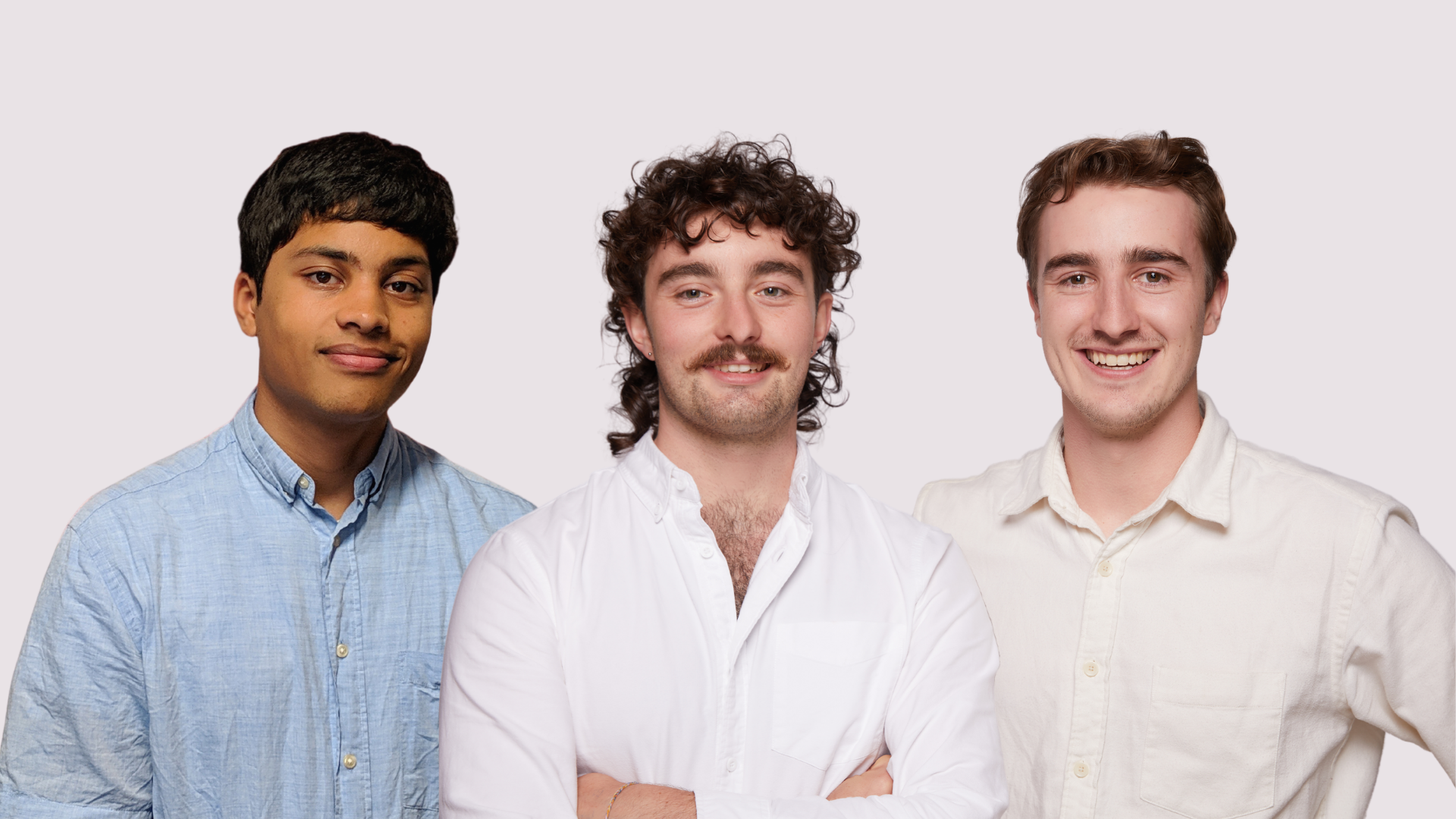 Storipress (AU)
Founded by Alex Pan, Kevin Chang and David Peng
Storipress is reinventing how easily digital media is created by giving aspiring publishers the tools they need, out of the box, without code. With aspirations to be the world's most beautifully simple publishing platform, the interface has a unique workflow-management system, intuitive site-builder and payment rails built-in. It has been designed with scalability in mind, being able to serve millions of requests per day with sub-second load times.
Tutero (AU)
Founded by Joey Moshinsky, Sonny Moshinsky and Richard Mathieson
Tutero is an edtech startup building a suite of products for P-12 teachers and students. Tutero pairs school students with an online tutor, and creates for them a personalised pathway for learning. Soon, they will be launching a free classroom product to help teachers perform data-driven classroom planning.
Wriveted (AU)
Founded by Meena Tharmarajah and Caroline Kinny-Lewis
Wriveted is an edtech startup using machine learning to create a 'bookbot' that makes it fun for children to find books they love. Wriveted is on a mission to improve child literacy rates and become the number one destination to find a book for a child in Australia and other major global marketplaces.
Xylo Systems (AU)
Founded by Camille Goldstone-Henry and Jada Andersen
Xylo Systems is a cloud-based platform using artificial intelligence analytics to turbocharge threatened species management. It aims to become the go-to platform for anyone to participate in the preservation of wildlife through management, funding, impact reduction and offsetting.
Get our daily business news
Sign up to our free email news updates.
Help us deliver quality journalism to you.
As a free and independent news site providing daily updates
during a period of unprecedented challenges for businesses everywhere
we call on your support