Green shoots are showing at one of Australia's preeminent conference and events spaces as the Gold Coast Convention and Exhibition Centre (GCCEC) announces plans to reopen.
The GCCEC says it has received approval from the Gold Coast Public Health Unit to operate under its COVID-safe plan.
As such, the Centre could potentially host 4,500 visitors per day based on the one person per four square metre rule.
GCCEC's arena, that normally can accommodate up to 6,000 people, now has a COVID-safe capacity of between 1,500 and 3,000 people.
The venue's COVID-safe plan covers all areas of operation including cleaning, hygiene, and social distancing.
"We are all looking forward to welcoming businesses back to the Centre after months of getting the building and business COVID safe," says GCCEC general manager Adrienne Readings.
"We are confident in our plan and the processes that we have implemented to ensure the safety of all visitors to GCCEC.
"We're in a unique position on the Gold Coast to be able to accommodate larger events such as graduations, conferences, meetings and dinners to current distancing regulations."
ICC Sydney back in the frame
GCCEC's reopening plans follows similar news from New South Wales' equivalent conference space, the International Convention Centre Sydney (ICC Sydney).
Last week the ICC Sydney announced it had launched the 'ICC Sydney EventSafe Operating Framework' - a set of operating principles that will allow the venue to safely reopen.
The launch of the Framework signals the preparedness of ICC Sydney to reopen pending the further rollback of NSW and Federal Government COVID-19 restrictions.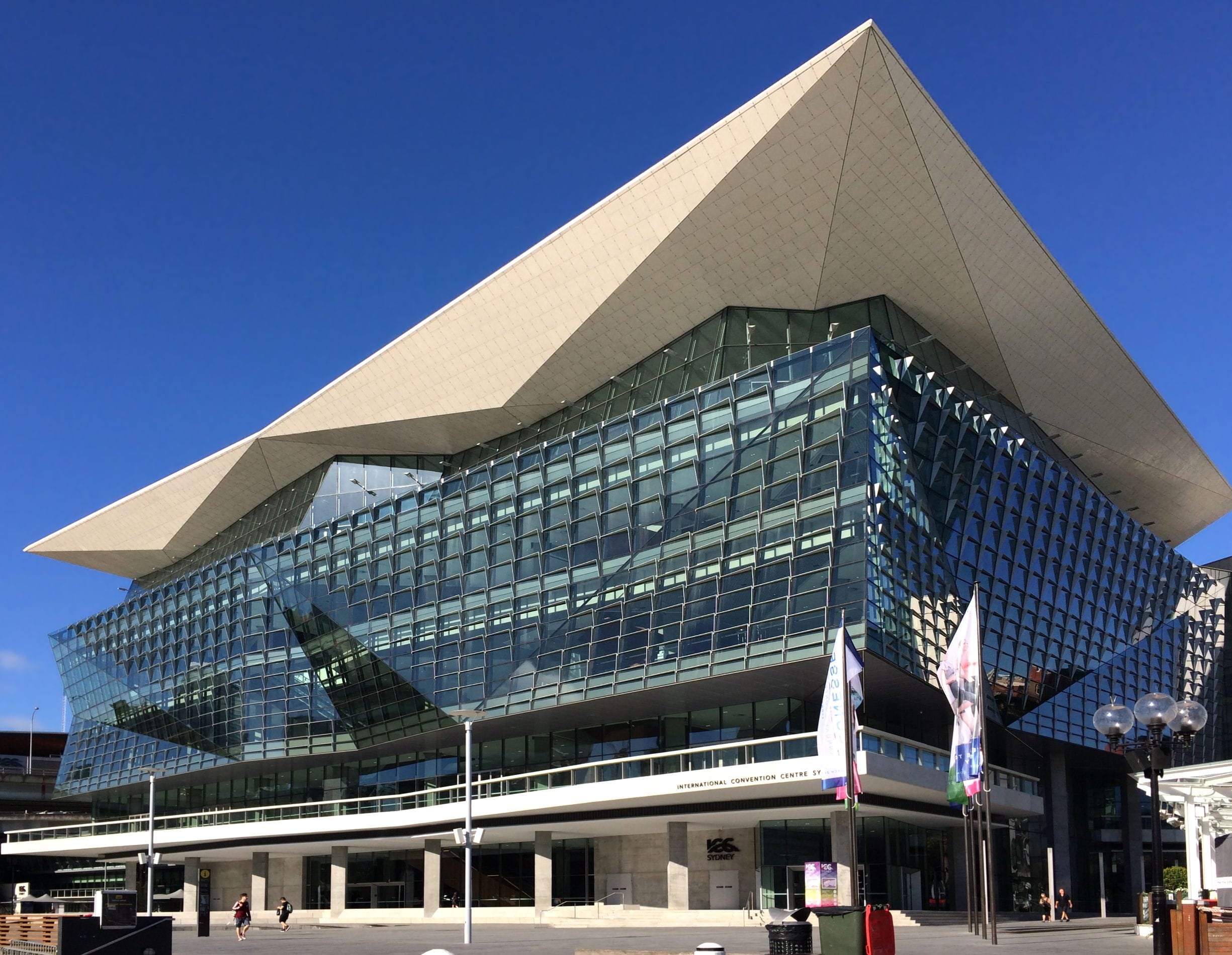 ICC Sydney
"We are confident that ICC Sydney's EventSafe Operating Framework not only delivers against this challenge by establishing best practice, but will also reinstill confidence in people to start hosting and attending events," ICC Sydney CEO Geoff Donaghy said.
"This is critical for rebooting our industry and the many other businesses and parts of Australia's economy that will benefit from that success."
Convention centres in Adelaide, Melbourne, Brisbane, Perth and Hobart all remain closed due to COVID-19 restrictions.
Updated at 10:44am AEST on 18 June 2020.
Get our daily business news
Sign up to our free email news updates.