Plant-based diets are sweeping the country at unprecedented rates, with more than one in 10 Australian identifying as vegetarian along with a growing number of vegans.
So fast is the growth that organic health food stores like Flannerys Organic & Wholefood Market have reported record sales numbers for plant-based 'meats' and dairy-free cheeses over the last few months.
Startups are getting into vegan food too, like Melbourne mums Jessica Nugawela and Shannon Rigbye who recently launched the plant-based home-delivered meal kit subscription service The Nourish Box.
But it isn't just startups and niche businesses taking advantage of the plant-based revolution; major chains, who a few years ago would have laughed off the suggestion of vegan options on their menus, are taking a shot at catering to the plant-based masses.
Take for example Hungry Jack's whose 100 per cent vegan Whopper, cheekily named the 'Rebel Whopper' (a stroke of marketing genius), has been selling like hotcakes.
The Rebel Whopper wasn't invented purely to cater to a completely vegan crowd according to Hungry Jack's CEO Scott Baird.
"There is a growing number of flexitarians and meat reducers who, while not necessarily vegetarian or vegan, welcome a plant-based option in their diet," says Baird.
"The Rebel Whopper will appeal to these people without compromising on the taste our Whopper is known for and we hope to attract even more guests to our restaurants."
Following a successful soft-launch, Domino's Australia has decided to launch a full range of vegan pizzas following "unprecedented demand" from customers.
The expansion of its plant-based pizza range follows the success of Domino's plant-based beef, which saw more than 50 per cent of stores sell out within the first two weeks of launch earlier this year.
The big chains finding success in the plant-based world have to find their product from somewhere though, which is where startup manufacturer Dibble steps in.
Founded in 2018 by Sydney Young Entrepreneur Awards 2019 finalist Vuong Nguyen, Dibble manufacturers a range of sustainable plant-based condiments including vegan mayonnaise, garlic aioli and chipotle mayonnaise.
Dibble's products are not only vegan, but incredibly sustainable; one jar of traditional mayonnaise has a water footprint of 83 litres, whereas Dibble uses aquafaba - the waste-water leftover from cooked chickpeas - to make its products.
Nguyen works with local businesses to collect their unwanted aquafaba too, meaning they're helping to reduce waste while creating delicious vegan products.
In its lifetime Dibble has saved 708 tonnes of water by transitioning from eggs to aquafaba. And that's just since 2018.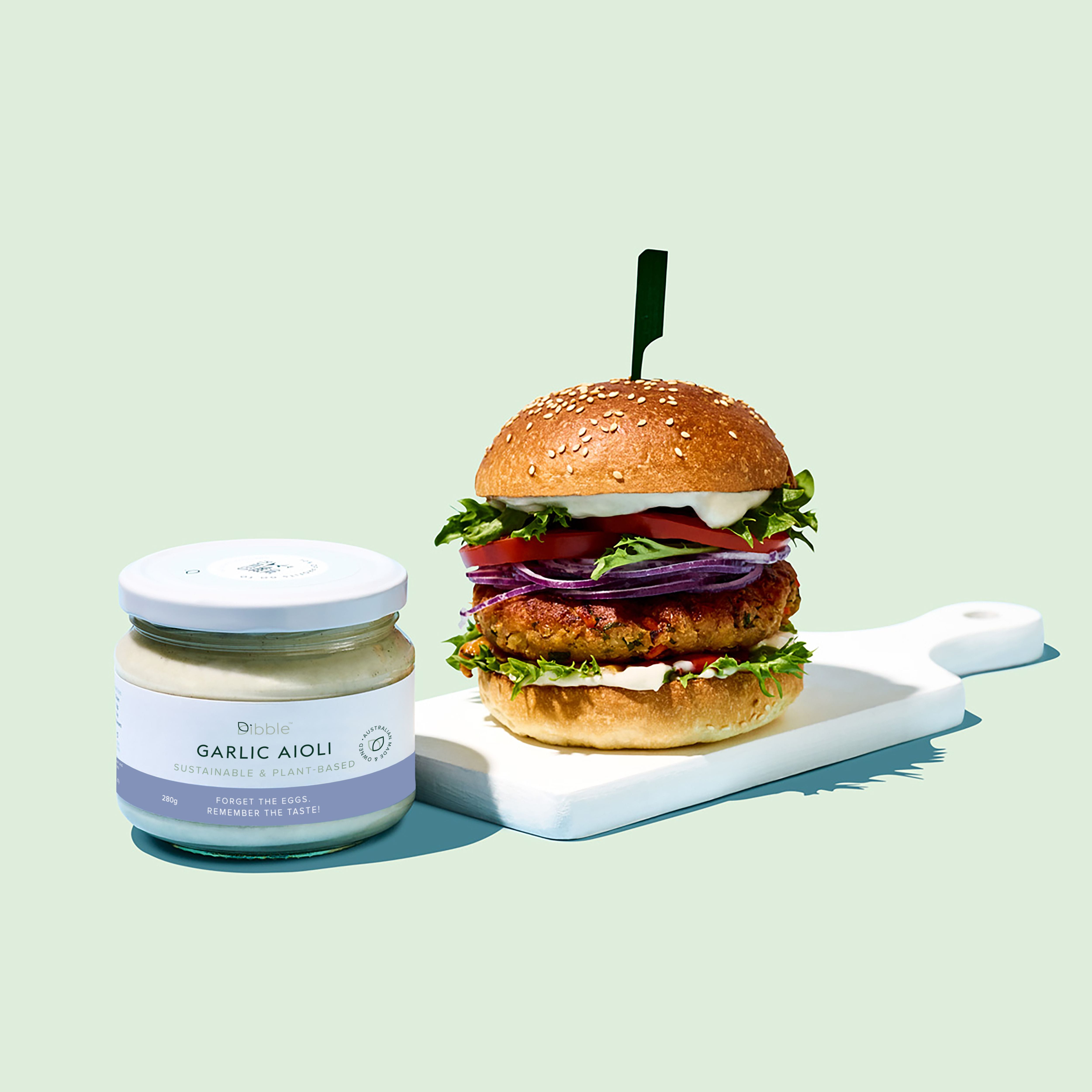 Like Hungry Jack's and Domino's, Mexican chain restaurant Mad Mex has also been riding the vegan wave.
They've recently launched a vegan chicken; which CEO Clovis Young tells Business News Australia says is "better than actual chicken".
But one of their first forays into the vegan world was with Dibble, through a partnership that almost never was.
"Initially our screening system didn't approve him as a supplier, probably because he was in startup mode and we were looking for somebody that had more manufacturing capability," says Young.
"But Vuong emailed me directly and said he really wanted me to try this product. So, we sat down and tasted it, and the upside of having tasted a couple of hundred of these types of products is when something tastes good you're like 'oh my god this is not just a little bit better, but it's in a different class'."
Nguyen's persistence paid off; Mad Mex decided to trial his vegan mayo at Sydney Airport to test the waters. It was so successful that they expanded the trial to 13 locations in New South Wales and Victoria.
Two days after the expanded trial began, Nguyen received a call saying that the stock Dibble assigned to Mad Mex was nearly completely exhausted.
"That was very overwhelming and a surprise to all of us," says Ngyuen, who at the time was the only person in the business, manufacturing the products and doing all the branding and distribution himself.
On the back of the trial's success Mad Mex has decided to take Dibble nationally - a mean feat for a business just over one year old.
"[Nguyen's] success is a great story, his entrepreneurial story is amazing, and we support that too as entrepreneurs," says Young.
"But fundamentally, none of that really matters. The fact is, the products are really tasty, and it's really good for you too."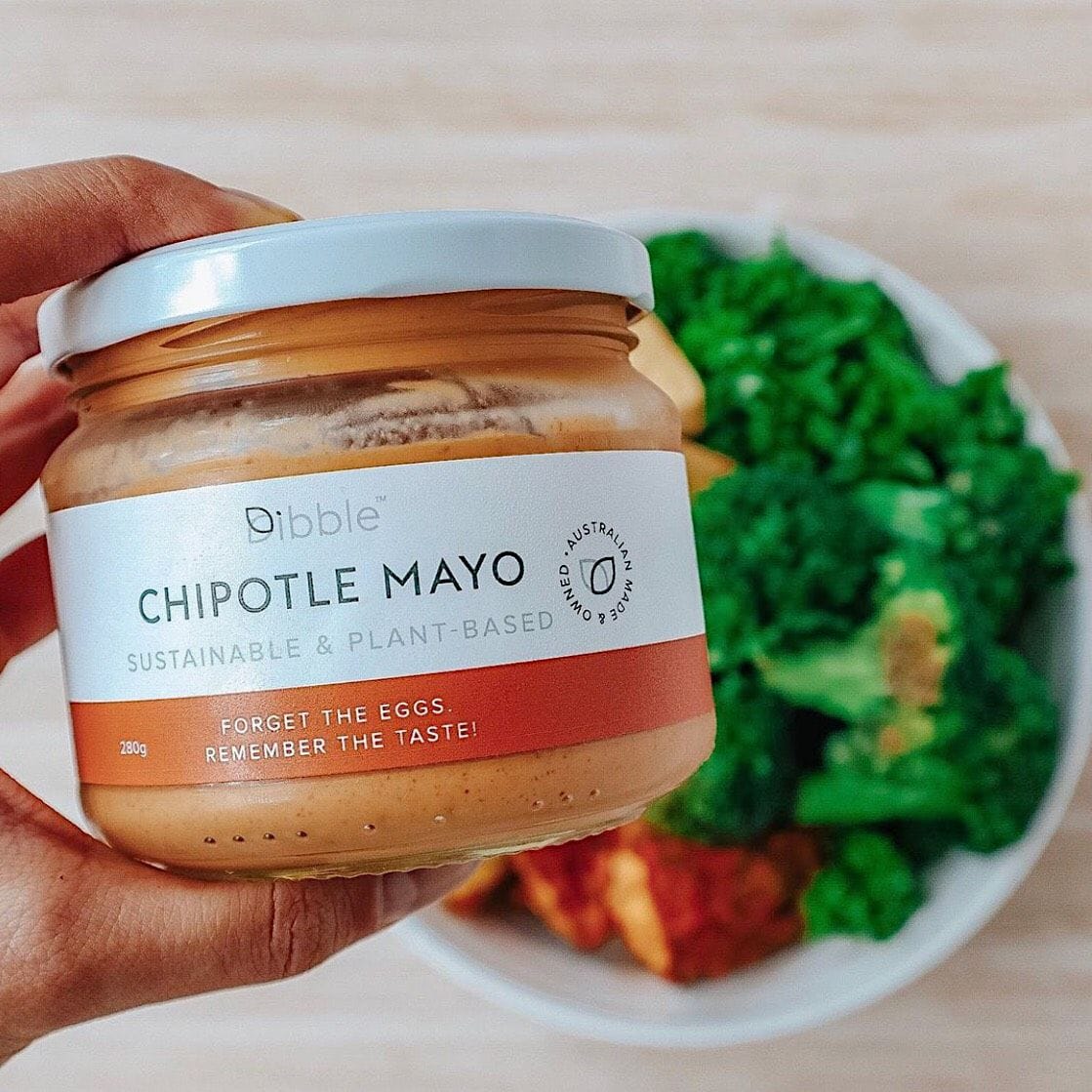 While Nguyen's story is one of a successful plant-based food manufacturer, he is careful to not align too heavily with the vegan branding.
"Although veganism has grown significantly in the food industry in the last couple of years, there is still a stigma to the word 'vegan'," says Nguyen.
"Blatantly labelling it on the packaging will deter people from even giving it a try."
"Let's say I am at a farmers market; some people would never try the product just because it is labelled as vegan. But if I never told them, they might try it and love it and that's a new customer you would have otherwise deterred."
"I'm trying to not put up any fences for people to try new things. I'm not trying to preach veganism; I think if you're substituting some animal products with plant-based products you're doing better than someone who is completely eating animal sourced products. You can still have a tuna salad, but if you switch over your egg mayo with mine, it's a lot more sustainable."
With the Australian market firmly locked in with the Mad Mex deal, Nguyen has his sights set on overseas.
"I do have plans to expand internationally next year," says Nguyen.
"This growth for a food startup in Australia is quite rapid. I've always known from day one that Dibble is going to be an international brand."
"I won't stop until that happens."
Never miss a news update, subscribe here. Follow us on Facebook, LinkedIn, Instagram and Twitter.
Business News Australia
Get our daily business news
Sign up to our free email news updates.
Help us deliver quality journalism to you.
As a free and independent news site providing daily updates
during a period of unprecedented challenges for businesses everywhere
we call on your support