For many small businesses a high-profile defence contract would be like hitting the jackpot, but for woollen apparel manufacturer Merino Country it was a stepping stone to greater things.
With 20,000 customers worldwide, the Brisbane-based company celebrated 25 years in business last year and has come a long way from its origins on a sheep station in Western Queensland.
Founder Kerrie Richards (pictured below) tells Business News Australia she came up with the group's signature 'Wundies' brand of underwear in 1998 while having a few red wines with her brother Glen Richards, founder of Greencross Vets and shark on the TV show Shark Tank.
"Back then we really did only three basic styles, which happen to still be our three bestselling products now," she says.
Since then the range has expanded into thermals as well, which were first highly valued by the Victorian Police and then the Australian Defence Force in 2010 for their superior quality.
"When we got our first contract with Victorian police at the beginning of the 2000s they were using synthetic polypropylene thermals, and we came along with an alternate tender basically showing the benefits of wool," says Richards, who co-owns the business with her husband Malcolm Pain.
While synthetic thermals are prone to catching on fire, Merino Country's team were pitching their product as flame-retardant and long-life, while its colours don't fade as quickly and it keeps its shape.
"The added advantage of the natural property of merino property is that they breathe, so if police are on a stake-out or the defence forces might be wearing the same thermals for seven days, merino wool doesn't smell as it doesn't retain odour," Richards explains.
"And because it breathes, if the temperature is going hot and cold it helps keep the body at an optimum temperature."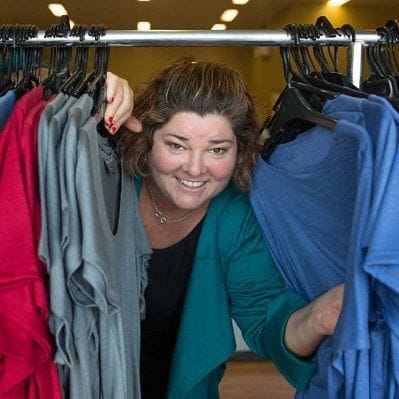 Merino Country's direct sales business was in full swing well before the group secured contracts with government agencies, which have extended to the Australian Antarctic Division and Customs and Border Patrol, as well as the armies of New Zealand and Sweden.
Richards' diversification strategy provides a useful lesson for business owners: Don't pull the wool over your eyes into thinking trade with a high-profile client will last forever.
"When we got for example defence contract, we took it as they were only ever as good as each order they put in," she says.
"We never relied on having a long-term contract with them because we'd learnt from other people who had gone out of business doing government contracts that they often overborrowed, overcapitalised and when they weren't getting orders they were in trouble."
So while the contract was absorbing of a great chunk of the company's efforts, direct sales kept ticking over.
"It allowed us to upscale our business and we invested back in machinery and equipment, and the big change enabled us to develop a better website," she says.
"It also allowed us to actually do bigger runs of fabricM we'd do long runs of fabric for the government contract, and then piggyback our own fabrics on the back of those, so we were actually getting better economies of scale."
All Australian made and sourced, Merino Country has sold around 200,000 garments to state and federal governments, and around 300,000 to direct retail customers.
Richards notes Merino wool is a lot softer as the sheep themselves were bred with it in mind, which helps bring in more customers as well as the fact there is full traceability in the supply chain.
"When you look at the fibre under a microscope, it's much finer and softer than other wools where the sheep are bred for meat," she says.
"We've seen a really big movement, especially in the last two years where the younger generation is actually actively looking for products that are locally made with natural fibres that are ethical and sustainable.
"Traditionally our market has been a slightly older one because they've understood wool a lot better, but we're starting to see a very different market emerge."
Negotiations have taken place with big retailers but Richards found the conditions and pressures they placed on suppliers to be onerous; the group does however supply specialty wool shops around the country.
Instead, the vast majority of business at the moment is through direct sales, with around 80 per cent sold within Australia.
"People think summer and heat and wool don't go together, but because we do underwear that are fantastic for the heat, we actually have really balanced sales throughout the year. So we'll be as busy in December as in June," she says.
"We're quite happy with the model that we have right now, and we're looking at how to take on the American market for example. We send out orders every day to go overseas, and we're working out how best to move into the American market in a big way."
The company started to get a big increase in overseas sales in the months leading up to the end of 2018, and Richards puts this trend down to a mix of harnessing Google Adwords, Instagram postings, and targeting particular industries like activewear and exercise markets the US and the UK.
Recently exports have also been taking place into Spain, Austria and Japan, to name a few countries where a brand reputation is building.
But how does a small Australian company, with five to 25 staff depending on the time of year, stay competitive in an international market? Especially in countries that have their own sheep, such as Spain where Merinos come from originally?
"We keep our pricing at a mid-range, and that's because we have a lot of control through our supply chain being manufacturers as well," she says.
"The other thing is we just concentrate on 100 per cent Merino fabric - we only really do two weights of fabric so we haven't really branched into other fabric lines, whereas a lot of other companies have put lycra into theirs.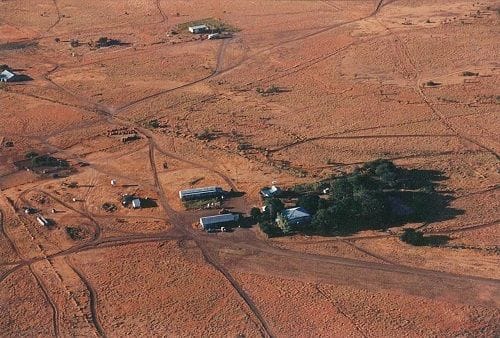 "Our quality is probably one of the best in the world. I know that probably sounds biased, but that's the feedback we get."
Country Merino grew as an extension of an earlier business Richards helped start - wool grower group Matilda Merino. The idea was to help combat the frustration of low wool prices and the effect of drought, with Merino Country being the next link in the chain of vertical integration.
The company has since sold its shearer's quarters at Clareborough Station where it all began, but maintains very close ties to farmers nonetheless.
"We're different to a lot of the other clothing and fabric companies in that we work with wool growers, so we go right back to the start of the supply chain, and we actually manage to keep costs at quite an even level so we don't get too big peaks and troughs," says Richards.
She says sheep numbers have been reduced over the past 10 years due to a combination of drought and wild dogs killing the animals.
"Where it's affected us is the price of wool has gone up dramatically in the last 12 months in particular," she says.
"But we haven't had to buy any wool in the last 12 months because at the beginning of last year we sourced all our wool at one point and knew the price was going up. We had our yarn sitting in Melbourne ready to knit in different fabric types.
"Having an understanding of the raw wool industry probably makes us a bit different to other companies who aren't connected to the raw product."
Another big challenge ahead will also be finding workers to make this high-quality Australian product.
"Our youngest machinist is probably 55. We have had younger ones coming in, but mainly through Tafe who are doing fashion design courses, and they don't want to be machinists."
Never miss a news update, subscribe here. Follow us on Facebook, LinkedIn, Instagram and Twitter.
Business News Australia
Get our daily business news
Sign up to our free email news updates.
Help us deliver quality journalism to you.
As a free and independent news site providing daily updates
during a period of unprecedented challenges for businesses everywhere
we call on your support