Not-for-profit The Nature Conservancy Australia (TNC) has announced it is teaming up with aerial imaging specialist Nearmap (ASX: NEA) to help communities better respond to the impacts of climate change.
Sydney-based Nearmap will give the organisation access to its cutting-edge technology, which, combined with traditional First Nations techniques of early dry season burning, will help monitor and manage conservation projects across Australia.
As part of the partnership, Nearmap will provide TNC with regularly updated location data and aerial imagery to help monitor and inform conservation management in nationally significant ecosystems, initially focusing on savanna burning programs at Fish River Station, Northern Territory, and wetland restoration at Gayini, New South Wales.
"The Nature Conservancy is a global conservation organisation dedicated to conserving the lands and waters on which all life depends. To address the dual crises of climate change and biodiversity loss, we focus on innovative, science-based solutions that match the urgency of the crises," The Nature Conservancy Australia director of conservation and science Dr James Fitzsimons said.
"Our partnership with Nearmap will apply innovative, cutting-edge technology to help The Nature Conservancy and its partners monitor and inform conservation management at Fish River Station and Gayini.
"This will strengthen the resilience to climate change of these culturally and ecologically significant landscapes and ecosystems."
Founded in 2009, Nearmap's data and location intelligence is normally used to plan future smart cities, support the growth of greener spaces, and assist with recovery efforts after major natural disasters.
Last year, it announced it would capture aerial imagery and location data of impacted communities following every major natural disaster in Australia to better support response and recovery efforts.
Nearmap's bespoke aerial photos of previously uncaptured areas will provide TNC with additional tools to assist traditional custodians and local communities in managing these properties for conservation purposes.
The partnership marks Nearmap's inaugural community project under its sustainability program 'Nearmap for Good', which will see the business support not-for-profit organisations by making its location intelligence technology more available.
"Customers and communities trust Nearmap to be a source of truth that helps them to better understand, and respond to, a changing world. We're deeply committed to improving environmental and social outcomes by harnessing the power of our global workforce, expertise, and technology," Nearmap CEO and managing director Dr Rob Newman said.
"With innovative solutions and strong partnerships, Nearmap is working with organisations including The Nature Conservancy Australia, to help make our cities and landscapes more resilient and sustainable.
"One of the remarkable aspects of our partnership with The Nature Conservancy Australia is the powerful synthesis of innovative technology and traditional land management techniques by traditional custodians to support local conservation projects. Nearmap will provide an important eye in the sky that is particularly helpful to monitor remote and regional areas that may be difficult to access."
Fish River Station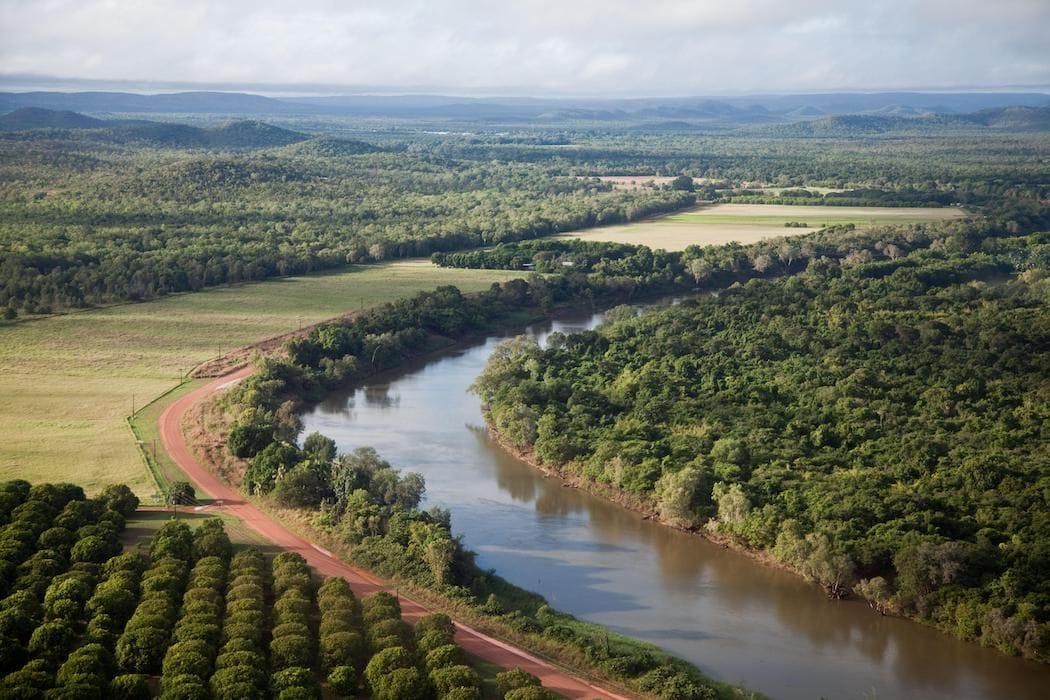 The Fish River Station is a vast 180,000-hectare property in the Northern Territory with exceptionally diverse habitats, including savanna woodlands, rainforests, and floodplains.
Situated alongside the Daly River, the land and waterways provide sanctuary for many unique animals, including 21 threatened species such as the Northern quoll, Gouldian finch and Northern masked owl.
Nearmap's aerial imagery and artificial intelligence technology will help scientists at TNC understand the impact of dry burning on land conditions over time.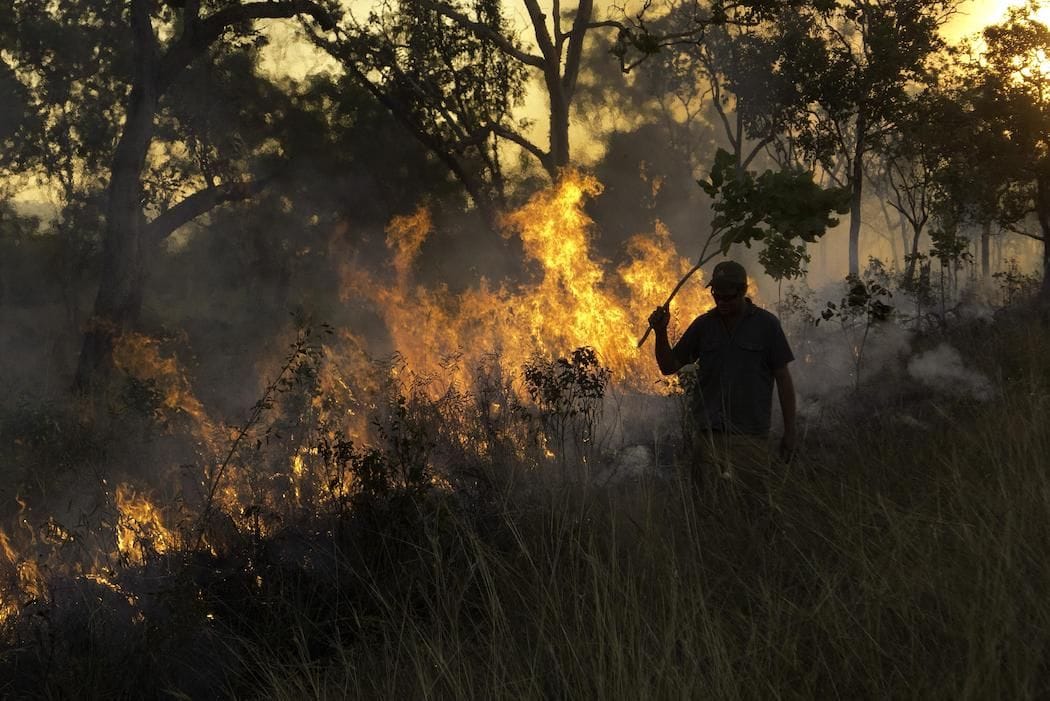 Gayini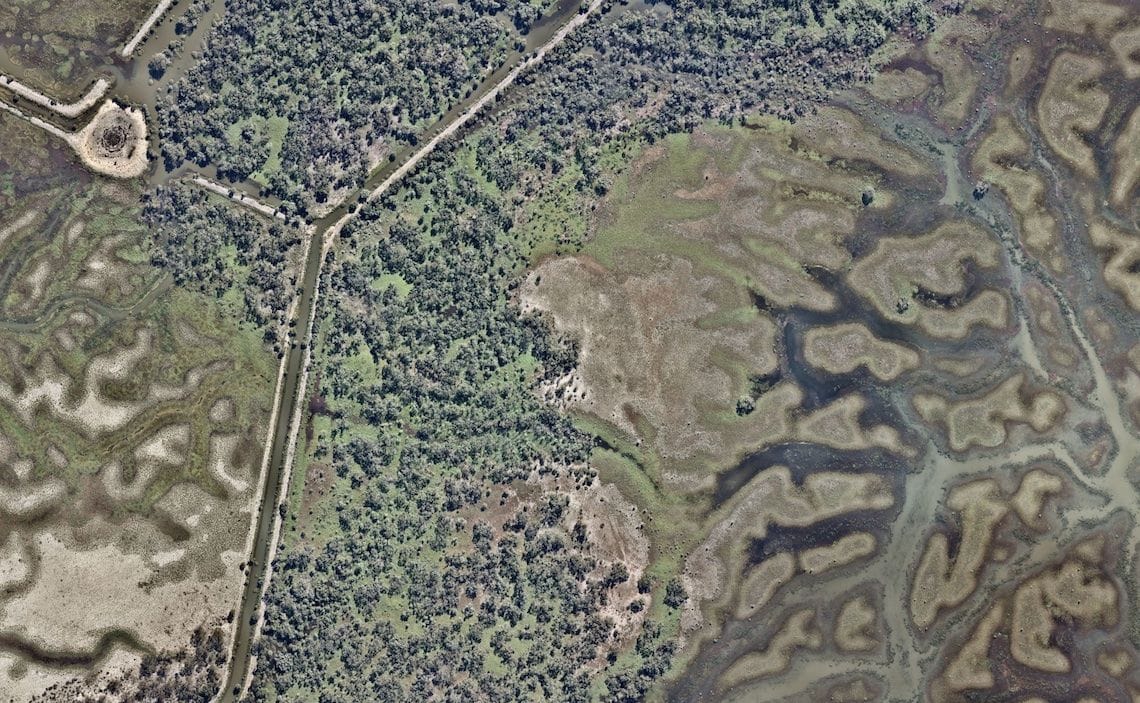 Gayini is a remote and vast property of almost 88,000 hectares in the Murray-Darling Basin, owned and managed by its traditional custodians – the Nari Nari Tribal Council.
After taking over the management in 2018, TNC helps with conserving its nationally significant wetlands and wildlife populations, developing sustainable agriculture and protecting important cultural heritage.
The return of water to the landscape has seen large-scale breeding events for colonial nesting waterbirds such as pelicans, ibis and spoonbills (in the tens of thousands) and enhanced habitat for the endangered Australasian bittern.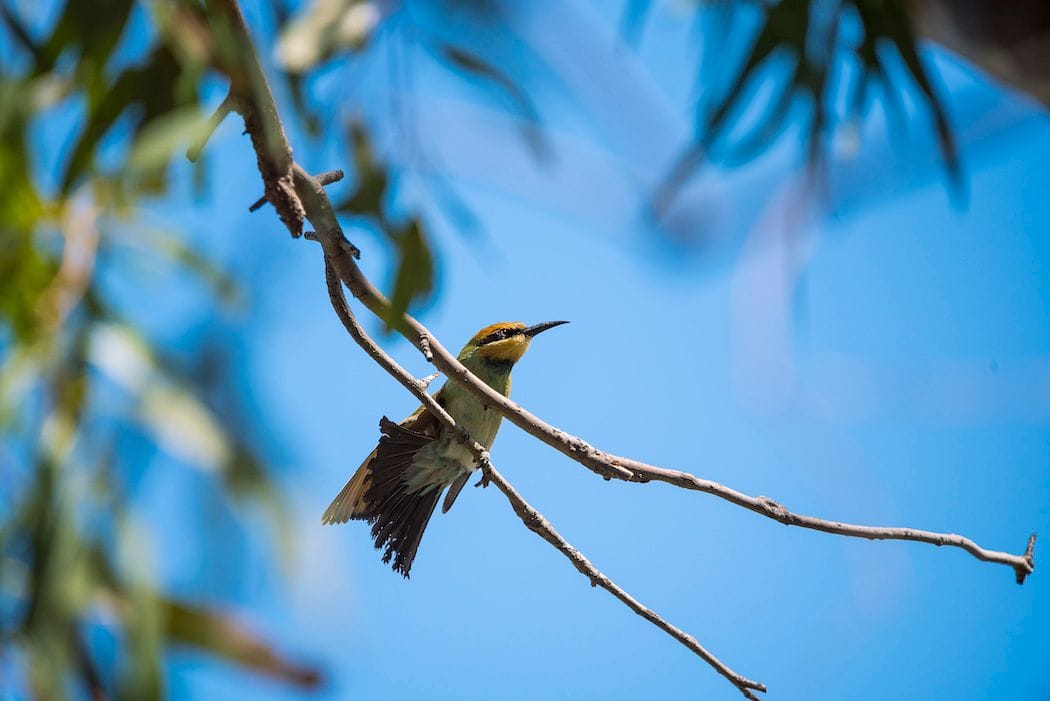 Get our daily business news
Sign up to our free email news updates.