Brisbane-based tech startup Bloom is seeking to debunk the myth that making money and saving the planet are mutually exclusive, with the launch of a climate impact investment app.
By making premium green investments widely accessible, co-founders Camille Socquet-Clerc and Bertrand Caron aim to disrupt and democratise the impact investing market with their climate impact fund that invests in companies previously only open to wholesale and sophisticated investors.
Backed by the founders of tech unicorn Envato and EnergyLab, the smartphone-based investment app features a mix of green bonds, publicly listed stocks like Tesla and BluGlass (ASX: BLG), and privately-held projects.
Socquet-Clerc believes young people have been crying out for an avenue that enables them to invest in companies that have a meaningful impact on the planet and is very excited to be launching the product for two main reasons.
"First, as a female founder in financial services, it was not easy to go through all the regulations, build the right network, and get to a point where I could launch a product in a very highly regulated environment and male-dominated industry - so that that feels great," co-founder of Bloom Socquet-Clerc tells Business News Australia.
"The second reason is that it feels absolutely amazing to be working towards something very practical and concrete, which is solving climate change.
"Every day in the news, I'm reminded of Bloom's relevance with all the catastrophic climate events we've been through, extreme weather events, floods, etc."
Named after the flourishment of growth in nature, Bloom was founded in 2018 after Socquet-Clerc felt a call to arms upon reading the 2018 Intergovernmental Panel on Climate Change (IPCC) report highlighting the impact of climate change.
Having grown up in the French Alps, she was all too familiar with the changing environment which impacted the snow on the mountains each year. However, the report instilled a new motivation inside her to leave her career in marketing to take up the cause on a more hands-on basis.
Caron, an engineer by background, is Socquet-Clerc's fellow co-founder and fiancé and was instrumental in building out the technical side of the app and the cyber-security element.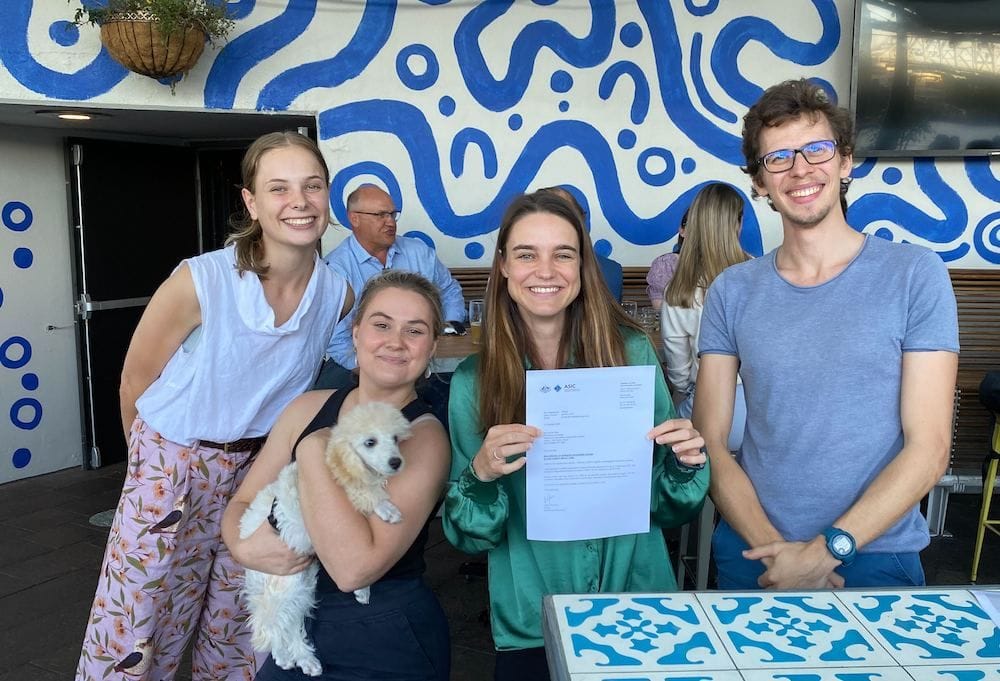 An individual investor must start with a minimum investment of $500, with the option of adding an ongoing minimum fortnightly top-up of $20, while trusts and companies must provide a minimum opening investment of $5,000.
Although there are no brokerage, sign-up or cancellation fees, Bloom charges a monthly account fee of $4.50 and a management fee of 0.8 per cent per year on the account balance.
Bloom is targeting the under-served young retail investor, which seems wise given that the Australian Stock Exchange predicts 3.9 million millennial Australians aged between 27 and 37 have disposable income to invest.
Socquet-Clerc understands that many of the business' target customers are millennials, who have acquired savings through being priced out of the housing market and have a limited ability to invest directly into a diversified portfolio of clean energy projects.
She says most people don't have the time to research if a company is a good investment and ensure it makes a positive and sustainable impact on the environment.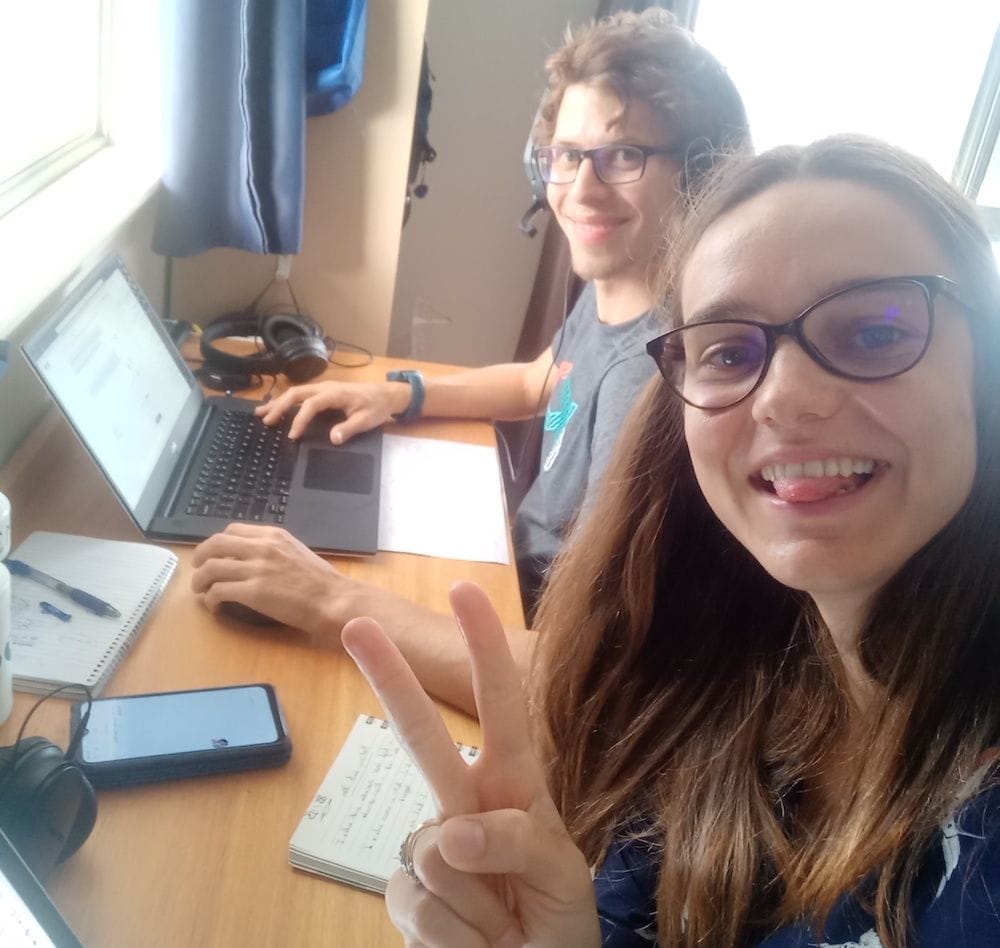 Bloom's climate impact fund is a curated green fund with 75 investments. It will be led by former Future Super investment officer and investment strategy veteran Dan East as head of investments.
The business has an internal investment team and committee which uses a positive screening framework, derived from some of the best climate research available from independent organisations to choose their investments.
"We start with a positive impact screen, which is different to other ethical products which tend to do the financial analysis first and then the negative screening to remove the problematic investments such as fossil fuels, tobacco and so forth afterwards," explains Socquet-Clerc on the process of selecting the fund's 70 investments.
"As we are an impact investing product, we start with the impact first, and the framework we use is a climate impact model called 'Project Drawdown', which is an international global model that maps our transition towards net-zero and highlights different solutions that we need to invest in and develop if we want to reach net zero.
"Each and every one of them needs to align with at least one climate impacts solution that is scientifically proven to get us closer to net-zero. We then do the financial analysis to ensure that investments are solid and will give a good return."
Upon launching, Bloom, whose co-founders participated in a University of Queensland startup program in 2021, has a 700-strong waiting list of investors and has already received $5 million in pledges - an early indicator of how its vision is resonating.
It has also developed an exclusive partnership with Palisade Investment Partners, giving customers access to solar energy projects such as ESCO Energy Solutions that was previously only available to institutional investors.
The company secured $675,000 in a pre-seed raise in late 2021 in a round led by energy technology accelerator EnergyLab, and featured investment from Envato founders Cyan and Collis Ta'eed, ACAC Innovation, Palm Beach Ventures and NOAB Ventures.
Hoping to grow the business internationally eventually, Socquet-Clerc has bold and ambitious plans for the company's future.
"We want to get to a point where we invest over a billion dollars in climate impact companies and projects, which will take a few years, but we also want to drive and empower people to use their money to power climate impact," Socquet-Clerc says.
"This includes perhaps getting over 100,000 customers on board and getting them to invest in climate impact. Above all else, the vision is to empower people to own and participate in the clean energy transition.
"Today, Bloom is a new financial investment product, but we would love to expand towards more sustainable financial services, such as sustainable banking, sustainable super, and sustainable lending, to help people electrify their homes, get an electric car etc."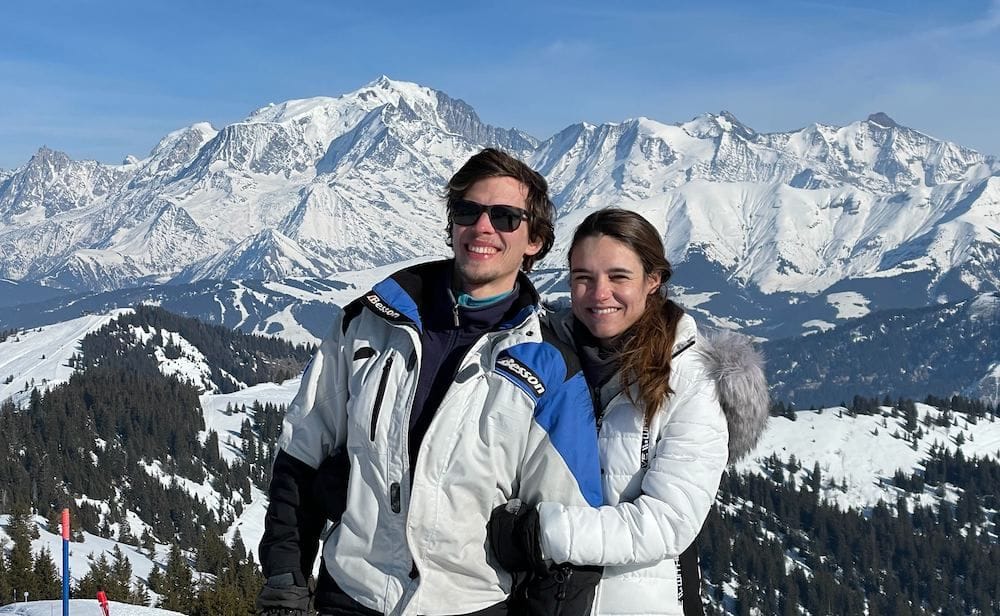 Get our daily business news
Sign up to our free email news updates.
Help us deliver quality journalism to you.
As a free and independent news site providing daily updates
during a period of unprecedented challenges for businesses everywhere
we call on your support