The economic volatility of the past year is nowhere more evident in this list than the Top 20, whether it be those who cracked it or the unfortunate few that fell.
Half the companies in this section were ranked elsewhere in 2019, with beefed up and newly merged telco TPG (ASX: TPG), investment star Magellan Financial Management (ASX: MFG) and gold-leveraged Evolution Mining (ASX: EVN) among the new entrants.
Health companies surged up the ranks to cement their positions in the Top 20, while property companies hit hard by the pandemic suffered, such as Westfield owner Scentre Group (ASX: SCG) and Dexus (ASX: DXS).
Meanwhile, another property company GPT Group (ASX: GPT) fell out of this elite group altogether, along with the likes of energy providers AGL (ASX: AGL) and Origin Energy (ASX: ORG).
---
11. Ramsay Health Care (RHC)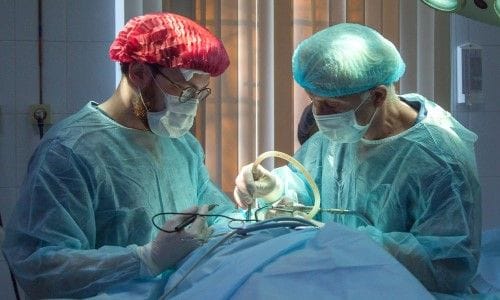 Health Care Equipment & Services
Market Cap: $15.12bn
FY20 revenue: $12.39b
FY20 profit: $284m
Listed: 1997
CEO: Craig McNally
CEO salary: $1.93m
As Australia's largest private hospital operator with more than 500 sites in 11 countries, Ramsay Health Care (ASX: RHC) was always going to be at the frontline of the pandemic in 2020.

However, lucrative elective surgeries were on the chopping block at the height of lockdowns both domestically and overseas. That created some angst for shareholders until the governments of various jurisdictions stepped in to enlist the company's help during the public health crisis.

Like many companies, Ramsay withdrew its FY20 guidance in March as COVID-19 began to spread rapidly in Europe.

By the end of March, the federal government announced it would guarantee the viability of private hospitals in return for their support during the national health emergency.

A few weeks later, Ramsay announced a $1.4 billion capital raising to fortify its balance sheet during the crisis and take advantage of growth opportunities.

Further support came from state governments that needed Ramsay's facilities and services to complement public health infrastructure. First was Victoria, then Queensland, NSW and Western Australia.

An agreement was also secured with the UK's National Health Service while support was also coming from the French Government.

Despite the disruptions, and with the help of government subsidies, Ramsay managed a healthy 7.3 per cent increase in group revenue. However, the bottom line was smashed, falling by 48 per cent with some of that due to new accounting standards for leases.

The positives though are that surgical activity across its Australian hospitals, with the exception of Victoria, rebounded in the first two months of FY21 to be above those at the same time last year.

Another win for Ramsay came in March when the Federal Court dismissed proceedings brought by consumer watchdog the ACCC over allegations that Ramsay had engaged in anti-competitive conduct in the Coffs Harbour region where it established a competitive private day surgery.

The matter had been on Ramsay's operating table since May 2017.
---
12. TPG Telecom Limited (TPG)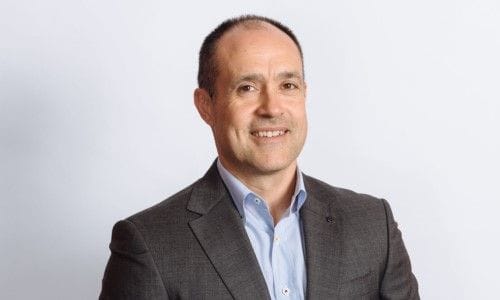 Communication Services
Market Cap: $13.57bn
1H20 revenue (operates on a calendar year): $1.54b
1H20 profit (operates on a calendar year): $83m
Listed: 2020
CEO: Iñaki Berroeta
CEO salary: $1.85m base salary + incentives
When Australia's Federal Court approved the merger of two of Australia's largest telcos - TPG Telecom and Vodafone Hutchison Australia - the competition watchdog labelled the day as a loss of a "once-in-a-generation opportunity" for mobile consumers.

However, from the Federal Court's perspective, any impact on customers was outweighed by TPG being able to roll out its own 5G network after its initial plans to do so were waylaid by the Federal Government's ban on Chinese-made Huawei infrastructure.

Plus, the merger has established a real contender to take on the big dogs - Telstra and Optus.

"It is extremely unlikely and there is no real chance that TPG will roll-out a retail mobile network or become an effective competitive fourth mobile network operator ('MNO') in Australia in the relevant future," said Justice Middleton of the Federal Court.

"Then, Vodafone itself is facing, and will face, constraints in trying to compete with Telstra and Optus in the retail mobile market.

"Further, it is not for the ACCC or this Court to engineer a competitive outcome. The only question for this Court is whether the merger would have the effect, or be likely to have the effect, of substantially lessening competition in the supply of retail mobile services in Australia."

Following that, the ACCC folded; it would not appeal the decision as there were no grounds to do so legally.

"The ACCC remains disappointed by this outcome, which has closed the door on what we consider was a once in a generation chance for increased competition in the highly concentrated mobile telecommunications market," said ACCC chair Rod Sims.

"The future state of competition without a merger is uncertain. But we know that competition is lost when incumbents acquire innovative companies."

In any case, the merger was greenlit by shareholders and the new entity relisted on the ASX under the name TPG Telecom Limited with the ticker TPG on 30 June 2020.

Under the scrip-based merger VHA took a 50.1 per cent stake in the combined company, while shares in Tuas Limited were distributed to TPG shareholders as part of a demerger the Singapore-based business.

"This is an important milestone to have reached as we work to bring together our two highly complementary businesses to create a leading integrated, full-service telecommunications company with a comprehensive portfolio of fixed and mobile products in the Australian telecommunications market," TPG chairman David Teoh said at the time.

"The merger will create a leading full-service telecommunications provider which will be well-positioned to drive stronger competition in the market and deliver benefits to customers and shareholders."

Since then the new entity has seen its revenue decrease by 11 per cent year-on-year since 1H19 to $1.54 billion, while reported NPAT was $83 million including a one-off non-cash credit to tax expense of $226 million and merger costs of $30 million.

TPG's 5G Vodafone network is currently being rolled out, with the company hoping to reach more than 85 per cent of the Australian population when complete.

During the pandemic period TPG gave customers experiencing financial difficulty a $10 'Stay Connected' plan, as well as additional data allowances, unlimited standard national calls, and paused late payment-fees and collections.

"It was important for us as a customer champion to support our customers during this challenging period, and we worked closely with government and industry on our approach," said CEO Iñaki Berroeta.
---
13. Cochlear (COH)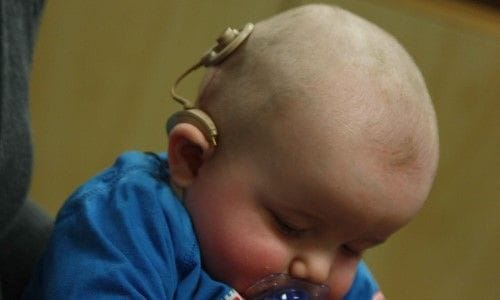 Health Care
Market Cap: $13.02bn
FY20 revenue: $1.35b
FY20 loss: $238.3m
Listed: 1995
CEO: Dig Howitt
CEO salary: $2.7m
After a piercing court judgement in the US and surgeries grounded to a halt until May, global hearing implant market leader Cochlear (ASX: COH) had its most disappointing financial result in more than two decades in FY20.
Cochlear received an earful when it unsuccessfully appealed a US$268 million damages order in March, relating to a patent litigation case filed by two competing companies the Alfred E. Mann Foundation for Scientific Research (AMF) and Advanced Bionics
CEO Dig Howitt and chairman Rick Holliday-Smith claim the amount of damages awarded was "out of proportion", and the company is in the process of taking its appeal to the US Supreme Court.
"If Cochlear's Supreme Court appeal is successful, there may be a new trial to redetermine the quantum of damages," the pair said in August.
"As the patent at issue in the litigation has expired, the judgment will not disrupt Cochlear's business or customers in the US."
Because of these damages the group recorded its first ever loss since listing 25 years ago at $238.3 million, but even without it Cochlear's profit would have been down significantly due to a huge decline in implant sales.
At the peak of lockdowns in April, global sales were down 60 per cent year-on-year, although the difference narrowed to 15 per cent by June-July.
It is a state of affairs that has cut COH shares by around 20 per cent from their highs at the start of 2020, but investors have shown faith in Cochlear's growth potential with strong participation in a $1.1 billion capital raising.
---
14. QBE Insurance Group (QBE)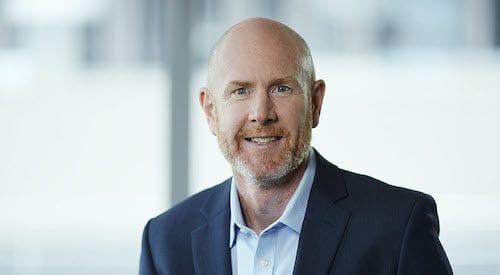 Insurance
Market Cap: $12.66bn
1H20 revenue (operates on calendar year): US$7.98b
1H20 loss (operates on calendar year): US$712M
Listed: 1973
Executive Chairman: Mike Wilkins
Executive Chairman salary: $252,000 (Note: QBE says there is no change at present to Wilkins' salary)
The unceremonious dumping of QBE Insurance Group (ASX: QBE) CEO and turnaround king Pat Regan will be the most talked about event for Australia's second-largest global insurance company in 2020.

The issue came to light publicly in an ASX announcement on 1 September with the board announcing Regan had exercised 'poor judgement' and that he had to go. The verdict follows an external examination of communications in the workplace which are reported to have been linked to a complaint filed by a female employee based in the US.

QBE's only hint of the nature of the complaint came in the statement that the company is 'committed to having a respectful and inclusive environment for everyone at QBE'. It says 'decisive action' was taken as the communication was found to have failed to meet the company's code of conduct and ethics standards.

Regan, a former CFO for the UK-based insurer Aviva, has been group CEO of QBE for the past three years during which he was credited with taking a measured approach to rebuilding the business that was weighed down by earnings downgrades due to problems integrating legacy acquisitions.

While QBE posted an interim net loss of US$712 million to the end of June, almost half of that was due to underwriting impacts of COVID-19. The loss was lower than expected and there was a token dividend of 4c a share which was an unexpected windfall for shareholders.

Regan and the board were confident that rising insurance premiums justified the payout. The view was that better times were ahead. Perhaps that's true for QBE, but certainly not for Regan.

Regan's dumping from the company will cost him dearly as he receives a $310,000 severance payout in addition to his standard leave entitlements. However, he loses all incentive payments and unvested conditional share rights worth about $10 million. Regan received a remuneration package of $US4.43 million ($6.1 million) in FY19.

The company raised US$750 million through an institutional placement in April to shore up its balance sheet against any adverse economic impacts from COVID.

QBE also had a win of sorts in the UK High Court which found in its favour in relation to a COVID-19 business interruption test case brought by the UK Financial Conduct Authority. The win related to two out of three notifiable disease policy wordings. QBE is considering an appeal against the ruling it failed to win.
---
15. APA Group (APA)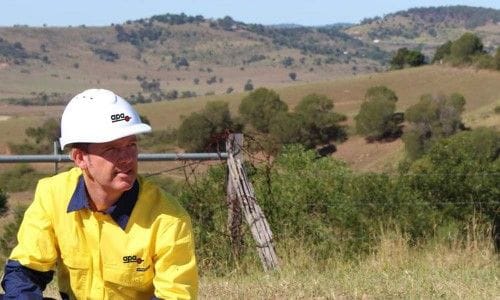 Utilities
Market Cap: $12.19bn
FY20 revenue: $2.6b
FY20 profit: $317.11m
Listed: 2000
CEO & MD: Robert Wheals
CEO & MD salary: $1.72m
APA Group's (ASX: APA) offshore Orbost Gas Processing Plant (OGPP) has been a consistent thorn in the natural gas company's side this year.
Bushfires, contractor delays and technical errors have plagued the Sole gas facility that sits off the coast of Victoria, resulting in the company reducing earnings guidance by $25 million back in April.
The problems culminated in the temporarily shut-down of the OGPP for six days to perform minor plant modifications after it failed to satisfy performance requirements.
To kick things back into action the company ditched its old deal with OGPP venture partner Cooper Energy (ASX: COE) and entered into a new "Transition Agreement" to get the project over the line.
"APA and Cooper Energy remain jointly focussed on commissioning the plant safely and to a high standard of quality and operating performance," said APA managing director Rob Wheals.
"The Transition Agreement provides a practical commercial way forward for both entities to ultimately deliver much needed additional gas to south-east Australia."
Brighter days are potentially on the horizon for the company after Prime Minister Scott Morrison hinted at plans for Australia's gas-led economic recovery plan.
The PM intends the expanded the use of gas as part of the nation's energy transition plan away from coal.
Morrison's announcement barely made much of an impact for AGA's shareholders though, with shares actually dipping slightly in the days following.
AGA also welcomed a new CFO this year, with current Transurban CFO Adam Watson appointed to the role in place of Peter Fredricson who is retiring.
---
16. Scentre Group (SCG)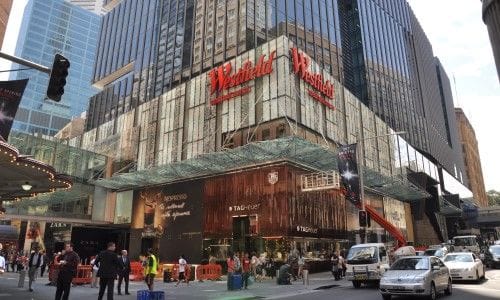 Real Estate
Market Cap: $11.42bn
1H20 revenue (operates on a calendar year): $1.09b
1H20 loss (operates on a calendar year): $3.61b
Listed: 2014
CEO: Peter Allen
CEO salary: $7.49m
With physical retail stores closed in line with COVID-19 restrictions, the consumer trend towards online shopping accelerated, causing headaches for one of Australia's largest mall operators Scentre Group (ASX: SCG).

The company owns and operates 42 Westfield living centres in Australia and New Zealand, with retail assets under management valued at greater than $50 billion.

As such, shutdowns of physical retail meant the company was obliged to step in to support its struggling tenants with rental relief. Although it is known to drive a hard bargain.

Ultimately this resulted in a $3.6 billion half year loss for Scentre, with the value of its properties diving by around $4 billion.

During the first six months of 2020 the company singed rental assistance agreements with more than two thirds of its retail partners, including 1,624 SME retailers.

However, not all of its relationships with tenants were amiable; a standoff with Mosaic Brands (the owner of brands including Katies, Noni B, Rivers and more) saw the retail giant threaten to permanently close 300 to 500 stores in Australia unless landlords reduced rent.

Scentre actually locked Mosaic out of 129 stores in Westfield shopping centres, but eventually the landlord caved and came to a confidential rental agreement with the retailer.

The group also completed a major transaction at the tail end of 2019, spending $570 million for 50 per cent of Garden City Booragoon in Perth.

The centre has since been rebranded as Westfield Booragoon and is held jointly with AMP Capital Diversified Property Fund.
---
17. Magellan Financial Group (MFG)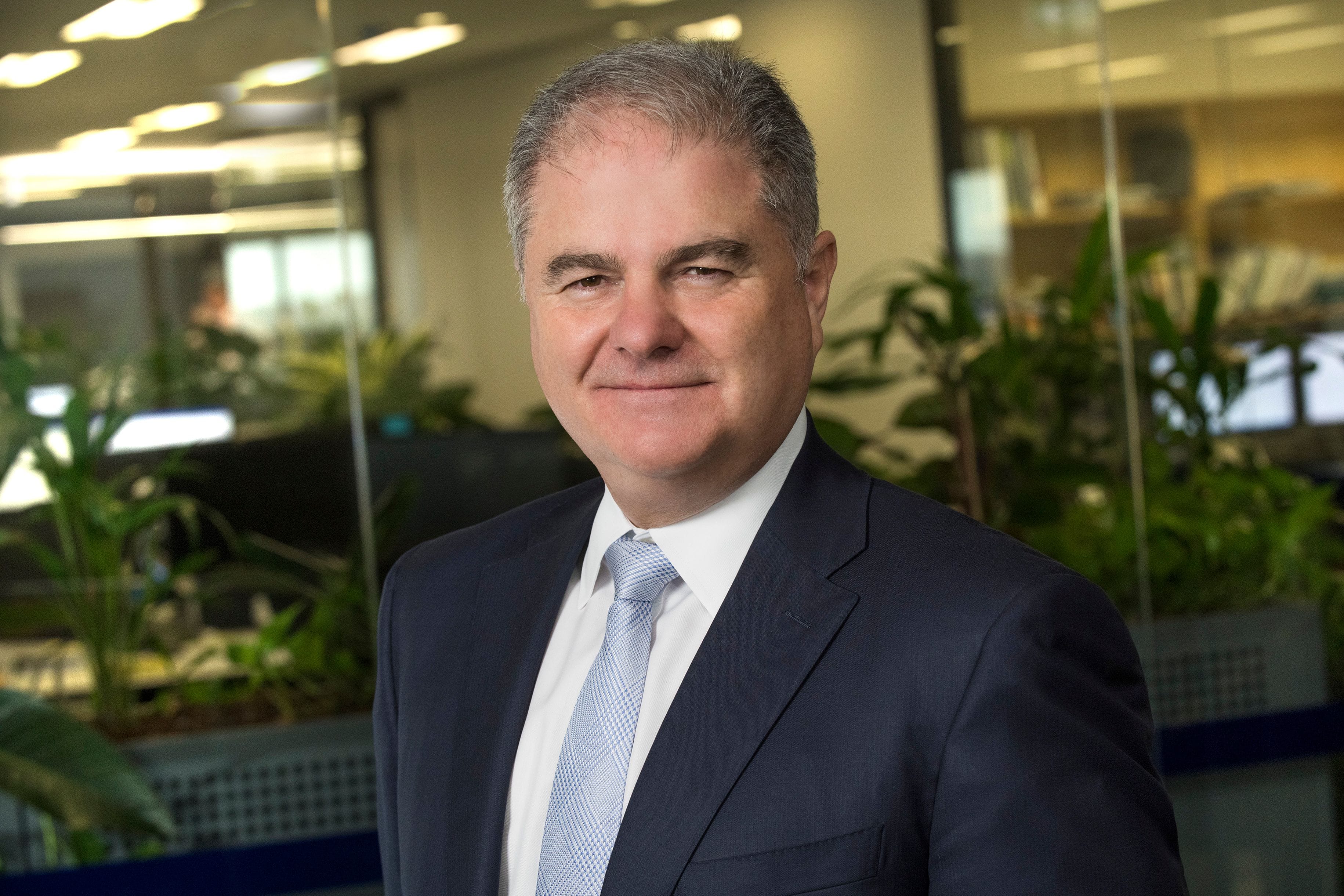 Financials
Market Cap: $10.39bn
FY20 revenue: $693.95m
FY20 profit: $396.21m
Listed: 2004
Chairman and CIO: Hamish Douglass
Chairman and CIO salary: $6.04m
Within a year of raising $862 million for its new High Conviction Trust and launching a string of other offerings, Magellan Financial Group's (ASX: MFG) funds under management (FUM) crossed the $100 billion mark by the end of August 2020.
This represents a 9.5 per cent year-on-year lift for Magellan as it continues to navigate new asset classes around the globe, including an evolution of its active exchange traded funds (ETFs) approach through the establishment of the Airlie Australian Share Fund in June.
The Airlie fund accommodates investors who prefer to use unlisted funds as well as those who prefer to trade on the stock exchange, in what chairman Hamish Douglass describes as a strategy to simplify the investment process.
This simplification strategy was taken a step further in August when Magellan announced three funds MGG, MGF and MGE would be brought under the one roof of one single trust, creating the largest managed fund listed on the ASX with a value of around $15.6 billion.
"The larger the trust, the better the trading environment. I think that's very clear in the ASX," CEO Brett Cairns said in a presentation when the unorthodox plan including open and closed end units was announced.
"To enable a very low-risk, effectively risk parity trade purely on a discount is unique. It really has never been done in this sort of closed end world for managed funds before," added Douglass.
Management is aiming to host unitholder meetings in the fourth quarter of this calendar year, with all transaction costs to be paid by MGF.
But the new developments don't stop there. Magellan also plans to launch what is known as the MFG Core Series for retail investors along with a Magellan Global Sustainable strategy with an Active ETF.
The company is also working with regulators to hash out the details of a potential retirement income product for the Australian market as well.
---
18. Insurance Australia Group (IAG)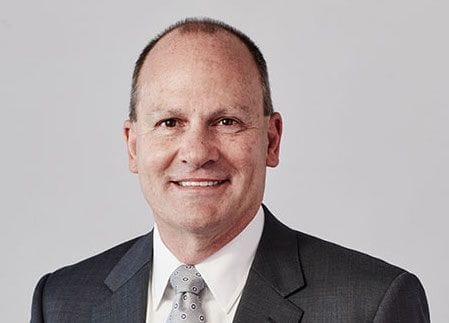 Insurance
Market Cap: $10.12bn
FY20 revenue: $18.57b
FY20 profit: $435m
Listed: 2000
CEO: Peter Harmer
CEO salary: $5.74m
The insurance industry was facing a torrid time towards the end of 2019 as bushfires raged across Australia into January, followed by rain to contend with including a damaging hailstorm in Canberra.

Of course, worse was yet to come in the form of a global pandemic with Insurance Australia Group (ASX: IAG) playing the good corporate citizen and deferring premium payments for those small businesses experiencing financial hardship, as well as offering other relief measures for customers.

The lull in normal social activity during the lockdown with less traffic meant IAG experienced lower claims frequency in April and May, although that was offset by COVID-led claims such as landlord and travel insurance.

The group added an extra 400 staff in front-line roles to deal with the influx of claims. All in all, it was a perfect storm to hit the bottom line as insurance profits and margins fell.

Despite all this, CEO Peter Harmer affirmed his confidence in the 'resilience' of the IAG business to meet the challenges and pursue new opportunities, including online where there has been increased customer engagement.

IAG sold its 26 per cent interest in India's SBI General Insurance Company in FY20, after 10 years in a joint venture with State Bank of India; a move aimed at focusing concentration on core markets in Australia and New Zealand.

IAG booked a net profit of $326 million from the sale, bolstering its capital position.

There was a number of senior departures from IAG during the year, including group executives Ben Bessell and David Harrington, both of whom left at the end of March, and company secretary Rebecca Farrell at the end of 2019.

Following the departure of group executives Ben Bessell and David Harrington in March, in April CEO Peter Harmer announced he would retire at the end of 2020 after five years in the job. The company quickly announced deputy CEO Nick Hawkins would replace Harmer in the top job from November 2.

Hawkins, who has been with IAG since 2001 including a long stint as CFO, steps into the role with a base salary of $1.6 million, plus short- and long-term incentives. While that's up from his existing base pay of $1.2 million, it is less than Harmer's base rate of $1.9 million.
---
19. Evolution Mining (EVN)

Metals & Mining
Market Cap: $9.82bn
FY20 revenue: $1.94b
FY20 profit: $301.55m
Listed: 2002
Executive Chairman: Jake Klein
Executive Chairman salary: $5.53m
Aggressive government spending backed by modern monetary theory (MMT) has helped send the gold price to dizzying heights over the past year, as cautious investors flock to the safe haven in response to high equity valuations and uncertainty surrounding COVID-19.
Evolution's (ASX: EVN) performance demonstrates just how high the gold price has gone. After reducing its gold output slightly in FY20, the company recorded a 41 per cent jump in EBITDA to cross the $1 billion mark.
As one of the lowest-cost gold miners worldwide with an all-in sustaining cost (AISC) of $700 per ounce, Evolution has been rejigging its operations to prepare for future growth. This includes a push towards autonomous operations.
The founder-led miner completed its acquisition of the Red Lake gold mine in Canada this April, worth US$375 million in a purchase from the world's leading gold producer Newmont Corporation.
In a mineral resource estimate for the project announced in August, Evolution founder and executive chairman Jake Klein said the expected 11 million ounces gave Red Lake the potential to be "the most transformative, value-creating opportunity in Evolution's history".
"It is a great example of applying a different lens to an opportunity and emerging with completely different results," he said.
"The next steps will be to complete a new Ore Reserve estimate which we expect will result in a material upgrade to reserves and will present us the opportunity to reimagine the future of the operation."
---
20. Dexus (DXS)

Real Estate
Market Cap: $9.7bn
FY20 revenue: $1.9b (this is total income which includes investment gains)
FY20 profit: $985m
Listed: 2004
CEO: Darren Steinberg
CEO salary: $4.74m
Dexus (ASX: DXS) owns and manages a $32 billion property portfolio comprising office buildings, retail and industrial properties as well as healthcare facilities.

The strain on CBD office markets this year has led Dexus to intensify its focus on the medical and logistics sector as it realigns its business strategy.

Although the company offered rent relief to tenants in the small to medium-sized business sector impacted by COVID-19, as was mandated by law, this segment of the market only accounted for about 8 per cent of the income. That doesn't mean Dexus has not been affected by the massive upheaval of 2020.

Dexus reported lower leasing inquiries and inspections across its portfolio, compounded by a 23.3 per cent fall in FY20 net profit.

The sector most impacted is the CBD office market which the company sees as remaining patchy in the near term.

However, Dexus is committed to a number of major office projects in Melbourne, Brisbane and Perth.

The company's biggest sale of the year was the 45 Clarence Street office building in Sydney, netting $530 million, as part of more than $800 million in divestments across its portfolio in FY20.

In June this year, Dexus and its joint venture partner GIC settled the acquisition of a 50 per cent interest in Melbourne's landmark Rialto Towers for $644 million. Dexus has 10 per cent of the joint venture and GIC the remaining 90 per cent.

The group has a development pipeline of $11.2 billion with $289 million of that committed until the end of 2022.

Prior to the pandemic, Dexus was buoyed by a $656 million increase in the value of its property portfolio at the end of December 2019, up 4 per cent on book value. The office market was its star performer then.

Meanwhile, a spat between Dexus and Melbourne developer Grocon took another turn last year when Grocon appointed voluntary administrators to two subsidiaries.

The move follows ongoing pressure by Dexus on Grocon demanding $28 million in relation to 480 Queens Street in Brisbane, a 31-level office tower that Dexus bought from Grocon when it was under development in 2013. The disputed sum involved Grocon's lease obligations to Dexus over several years.

The spat was settled in January through a confidential deal.
---
READ MORE
Never miss a Top Companies update or news story: Sign up to Business News Australia's free news updates
Follow us on Twitter, Facebook, LinkedIn and Instagram
Help us deliver quality journalism to you.
As a free and independent news site providing daily updates
during a period of unprecedented challenges for businesses everywhere
we call on your support