Automation and artificial intelligence can sound intimidating, but two of Australia's top young entrepreneurs want to make the technology accessible for every size business.
Blackbook.ai and BITS Technology Group have partnered to offer automation as a service, a collaborative product launching next week at Automate 2019 in Brisbane and Melbourne.
Blackbook.ai founder Thuy Lam and BITS founder Kane Sajdak (pictured right) and Bernard Mangelsdorf (pictured left) met at the 2018 Australian Young Entrepreneur Awards say their two companies perfectly complement each other for this kind of product.
Lam, who was named Australian startup entrepreneur of the year at the 2018 Australian Young Entrepreneur Awards, compares their partnership to an anatomical body.
"At Blackbook.ai we're not really good at the infrastructure side of things, we're more mathematicians that think of algorithms," says Lam.
"We're bringing a virtual human resource into the organisation and that powers the brain and I guess the arms, and BITS powers the body. Without a functional body then you can't work, and without brains and arms then pretty much you can't work either. So that's a good way of looking at how we're approaching this partnership."
With automation as a service the two companies are making something previously inaccessible to smaller businesses a reality.
From things like finance and accounts payable, accounts receivable, and other back office operations, Blackbook.ai and BITS are working to streamline processes that are often offshored by Australian businesses.
"These are roles that people would typically offshore," says Sadjak.
"Businesses are looking to get this work done cheaply, but this is an even cheaper way of doing it, and it's more consistent. AI and robots work 24/7, whereas you have to manage a human employee regardless if they're overseas or not."
"We haven't seen anyone attempt automation as a service in Australia. We have seen a lot of buzzwords but I think when bigger organisations try to attempt it they try to overly complicate the process, whereas from our perspective the start is to simplify processes and then scale over time."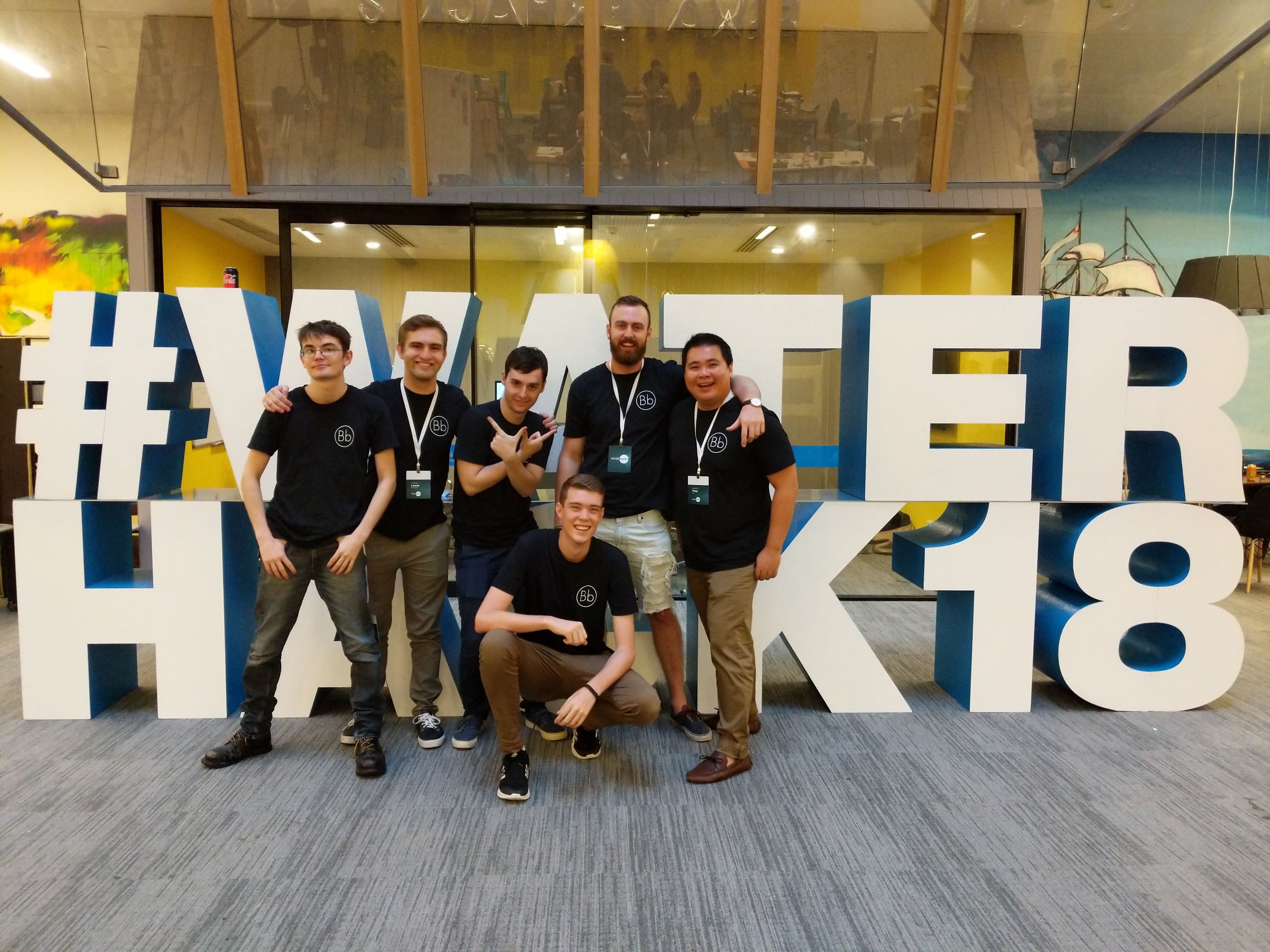 The Blackbook.ai team - Thuy Lam pictured right
Whilst Blackbook.ai is in charge of building the automated algorithms, BITS is in control of monitoring the services and ensuring that customer data is not at risk of being leaked or hacked.
"There's businesses that think of artificial intelligence as only being delivered by huge companies like IBM or Google, or they think of these massive tech companies and think "well that's so far out of reach for a business of our size that we're not even going to look at it"," says Sadjak.
"Whereas now we're positioned to where we can deliver it to customers that traditionally wouldn't look at it otherwise."
"We are putting artificial intelligence and smart technology into the hands of everyday Australian businesses, which is a massive thing."
The project will be launched at Automate 2019, an annual conference about automation, artificial intelligence, and technology hosted by Blackbook.ai in Melbourne and Brisbane. This year Kristian Hammond, the chief scientist at Narrative Science, will host a sold-out workshop to help attendees think deeper about problem solving.
Tim Johnson from Suncorp Group, Jenny Zou from Super Retail Group, and Alex Kok from Boral are just some of the speakers on the Automate 2019 lineup.
"Automate is a way to get people together to discuss these things, and this year we're going bigger," says Lam.
"It's all about bringing people like Kane's business together with our customers or other clients to get involved, to have a chat, to talk about what's possible and what's not and then basically to build a network from there."
Thuy Lam was named the number 23 Young Entrepreneur in Australia while Kane and Bernard were named number 56 by Business News Australia in 2018.
Never miss a news update, subscribe here. Follow us on Facebook, LinkedIn, Instagram and Twitter.
Business News Australia
Get our daily business news
Sign up to our free email news updates.