Evidence given today at a review into casino and resort operator The Star Entertainment Group (ASX: SGR) has revealed five more members of the company's senior management team have resigned, alongside non-executive director Richard Sheppard who will leave in November, as part of an extraordinary mass board and executive exodus.
Following the uncovering of damning revelations of a culture of silence and cover-up amongst the company's senior management team, outgoing chairman John O'Neill described the departures as a necessary "cleansing" of the company.
The latest resignations take the total number of board and management personnel who have left the company, or have revealed their intention to do so, to 15.
Sheppard, who faced the review for the second time today and is also chair of The Star's audit committee, confirmed the resignations while he was being questioned by counsel assisting the review, Naomi Sharp SC.
He also announced that he too would be stepping down from his position following SGR's next annual general meeting, scheduled for 3 November 2022.
The latest resignations include:
Andrew Power, group general counsel;
Graeme Stevens, group compliance manager;
David Aloi, regulatory manager NSW;
Micheil Brodie, general manager social responsibility; and
Skye Arnott, chief financial crime officer
These add to five already announced management resignations from former CEO Matt Bekier, former CFO Harry Theodore, NSW chief casino officer Greg Hawkins, chief legal and risk officer and company secretary Paula Martin, and group general counsel Oliver White.
In terms of board resignations, Sheppard joins outgoing chairman John O'Neill and non-executive director Sally Pitkin who had previously announced they would be leaving the company in the wake of evidence revealed at the NSW Independent Liquor and Gaming Authority (ILGA) review which is assessing SGR's suitability to hold a casino licence in Sydney.
Non-executive director Gerard Bradley has also previously announced that he is intending to step down from the board "within the near term". Director Katie Lahey similarly told the inquiry earlier this month that she was "willing" to resign.
To date, a number of damning admissions have been made including that management made "deliberately deceptive communications" to National Australia Bank (ASX: NAB), and that up to $900 million was filtered through the casino between 2013 and 2020 from Chinese high rollers hosted by junket operator Suncity Group.
At the review, Sharp asked Sheppard whether the board specifically asked the five senior executives to resign. He told the her that Power, Stevens and Aloi were asked to tender their resignations, but was unsure about Brodie and Arnott.
"Why did the board ask these people to resign?" queried Sharp.
"Because the board had asked for a review of the evidence to this inquiry…and to provide the board independent findings as to whether people in their evidence had indicated that they had breached the company's Code of Conduct or otherwise acted inappropriately," Sheppard replied.
When asked whether members of senior management had breached the code of conduct or otherwise acted inappropriately, Sheppard answered affirmatively.
"In retrospect, the board should have asked more questions, and we could have put in place better structures for reporting rather than rely, to the extent that we did, on management to themselves comply with reporting obligations and the Code of Conduct."
After admitting to the review that The Star lacked transparency with regulators and the company's bank, Sheppard told Adam Bell SC, who is leading the ILGA review, that he would continue to help steer the company until the November AGM.
"My turn on the board would finish at the AGM, and I think it'll probably take pretty much all that time to fully address the issues, which includes putting a new board in place," Sheppard said.
"There's a major review of culture going on, the structural arrangements…and I'm going to be working as hard as I can to assist in that process."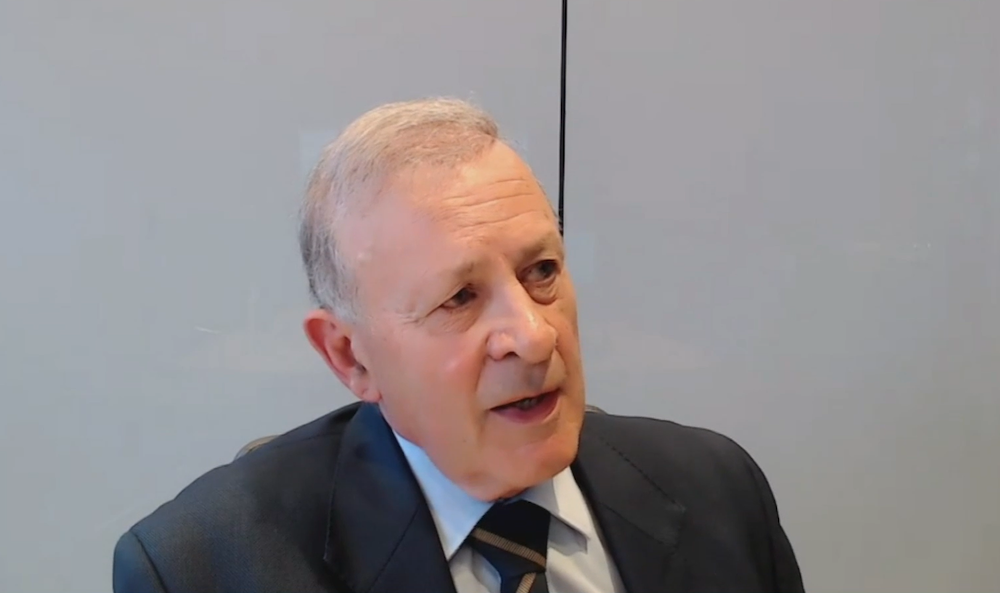 Outgoing chairman O'Neill also faced Sharp today for first time today, with the SC grilling him on the "extraordinary situation" SGR finds itself in following the mass exodus of key management and board members.
"It's somewhat of an understatement to say that this is a cathartic moment for the company and for the licensee," O'Neill said.
"The evidence that's been given and my own consideration of the evidence is such that this cathartic moment requires as much cleansing as possible. And that's what we've attempted to do."
The evidence follows an announcement released this morning by SGR that it had appointed the current NSW and QLD chief casino officer Geoff Hogg into the role of acting CEO, as well as naming non-executive director Ben Heap as interim chairman.
O'Neill was also questioned on whether he believed the company had failed to recognise the seriousness of the issues it was facing, especially whether any ethical standards had been breached by senior managers at the company.
"Isn't it the case that there have been serious ethical failings on the part of many members of senior management?" asked Sharp.
"There's been examples of untruthfulness, errors of judgment, lack of oversight and it may be in some cases that, under the heading of an error of judgment, it involved not enough consideration of the ethics," O'Neill said.
Sharp also asked O'Neill whether members of senior management misled NAB in relation to China Union Pay (CUP) transactions - those being transactions accepted by the casino from Chinese high rollers to gamble at its casinos. The inquiry previously heard that The Star exposed itself to a potential $900 million liability over CUP card use.
"I cannot condone lying to your bank. So that is unethical," O'Neill admitted.
The review continues.
Get our daily business news
Sign up to our free email news updates.