Long before Eloise Monaghan was selling intimacy to the world as the founder of multi-national lingerie brand Honey Birdette, she drew inspiration from a poster slogan which was tacked to her bedroom wall.
"Don't try and slay all the dragons at once."
When the idea for Honey Birdette was first conceived over a glass of champagne with a friend, it didn't take long until Monaghan was picking and winning her own battles with the dragons of the business world.
It began when she first noticed a significant gap in the market for an exclusive experience when buying lingerie.
"I went shopping for a hen's gift one night and the store I went into was just the worst experience for something that should have been quite exclusive," said Monaghan.
"That night I was out at dinner with a friend and over a glass of champagne came up with the concept for Honey Birdette.
"Within six weeks we had our first shopfront in Brisbane."
From that point on, rapid success and expansion was something that Monaghan had to contend with on a daily basis.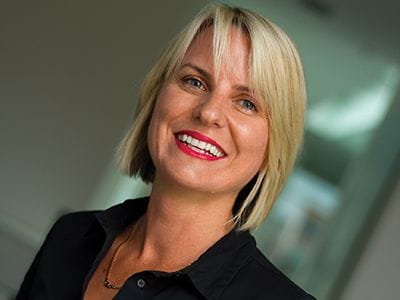 Eloise Monaghan - Honey Birdette
When a Honey Birdette front page feature in The Australian caught Frank Lowy's eye, it was a fast ride into the shopfronts of Westfield centres Australia-wide.
Honey Birdette since brought on retail giants Brett Blundy and Ray Itaoui to help steer the brand which currently includes 55 stores in Australia and three flagship UK outlets.
Monaghan said a defining moment for the business came during the GFC, a period of time which initially shook her confidence in the brand yet led to an extraordinary understanding of its global potential.
"When the GFC hit we were still a small brand, and I had put all of my savings into Honey Birdette," said Monaghan.
"I was watching the stock market and seriously thinking to myself 'this could be the end'.
"But when I rang my partner at the time to talk about it, she said she didn't have time to chat because she said she was having the busiest day ever."
Monaghan then came to the realisation that a crash in the stock market wasn't going to "stop people from going out on Friday nights", nor was it going to kill the wedding industry, which remains one of Honey Birdette's key markets.
From stock markets crashing to store break-ins, trademark disputes and conservative lobbyists out to besmirch the brand, Monaghan and her team continued to 'slay the dragons' one by one until Honey Birdette became arguably the biggest name in Australian lingerie.
Honey Birdette is now on the cusp of a new era as it makes its first bricks-and-mortar foray into Los Angeles and the United States market.
"At the moment we have two leases that are on the table and we are finding that our brand is really resonating with the LA customer in an incredible way," says Monaghan.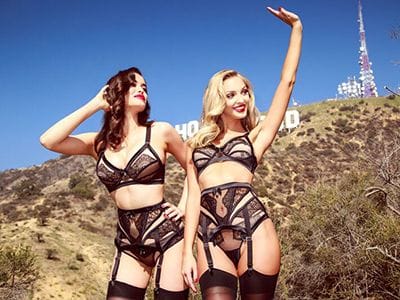 "We can be a very polarising brand because of the nature of our business, but it doesn't seem to be the case in LA.
"In the United States it's a very exciting offering. They're doing things like pushing exclusive stores and putting speakeasys in shopping centres, it's a sense of adventure and I think they are definitely loving the Honey Birdette concept."
Reflecting on International Women's Day, Monaghan says it's important for female entrepreneurs to be vocal and unapologetic when it comes to business and life in general.
"We've been through a lot - and the main thing is that you learn to handle stress and you drink a lot of champagne, then you have to learn to know it's not the end of the world.
"To be able to run a company with 350 women, to bring orgasms to the world and to help people feel someone for the first time or help them absolutely love their bodies... it's a very exciting thing."
Most importantly, she want's entrepreneurs to remember that they "can't do everything at once" and to keep slaying dragons one by one until they reach success.
Never miss a news update, subscribe here. Follow us on Facebook, LinkedIn, Instagram and Twitter.
Help us deliver quality journalism to you.
As a free and independent news site providing daily updates
during a period of unprecedented challenges for businesses everywhere
we call on your support