Founded in 2005 with an ethos wrapped in philanthropy, Mexican food franchise Zambrero achieved a milestone this week with the 50 millionth meal donation through its Plate 4 Plate initiative, but the group's CEO for Australia, Matt Kenny, says this is just a "stepping stone" for future prospects.
Kenny expects an exponential rise in donations with ambitions to hit 75 million by the end of 2022, and when those numbers are directly tied to burrito and bowl sales, that can only mean one thing for the business itself - rapid store growth.
Zambrero will be lifting its corporate-owned store count in Australia as Kenny thinks the company would be "crazy not to", while the recent launch into the UK market will also be kept in-house, eschewing the franchise approach taken in New Zealand, Ireland, the United States and most of Australia, where 88 per cent of stores are located.
The company's mission to help end world hunger remains firm, and in these difficult times for the world Kenny tells Business News Australia about his pride for everyone involved with Zambrero in contributing to "positive moments that echo through".
---
With a 190 stores around the country, Zambrero is a household name in Australia with its 'Feel Good Mex' philosophy tied to a tangible premise of corporate social responsibility (CSR) - you buy a meal, and a meal will be given to someone in need.
This was the idea of founder Dr Sam Prince when he opened the first store in his hometown of Canberra 16 years ago, as a 21-year-old medical student eager to run a successful business with a purpose for good.
The Plate 4 Plate initiative sees Zambrero donate meals in partnership with the NGO Rise Against Hunger globally, as well as Food Bank here in Australia.
"First and foremost, I'm actually really proud of what we've been able to achieve," says Zambrero CEO - Australia, Matt Kenny, who took on the role in mid-2020 was working with Zambrero through Prince's family office prior to that.
"If you look back to when we started in 2005, a store in Canberra with Sam founding the restaurant while still attending medical school, I don't think he'd ever have envisaged there'd be 215-plus restaurants worldwide, and just donating 50 million meals to a great cause helping to end world hunger.
"We want to celebrate this 50 million meals milestone with our network, with our franchise partners, employees, and our customers, because my perspective is without them we wouldn't have been able to achieve this, particularly during the last 12 months."
Kenny notes some restaurants are faring better than others. Outlets in Sydney right now with lockdowns and city locations generally have been struggling as people work from home, although there has been a rise in regional areas and suburbs for pick-up and delivery.
"A lot of people forget that working on the frontlines of restaurants serving meals is not easy in the current COVID-19 climate," he explains.
"I'm really just grateful and thankful that everyone's been able to do that and commit and support us and stick with it."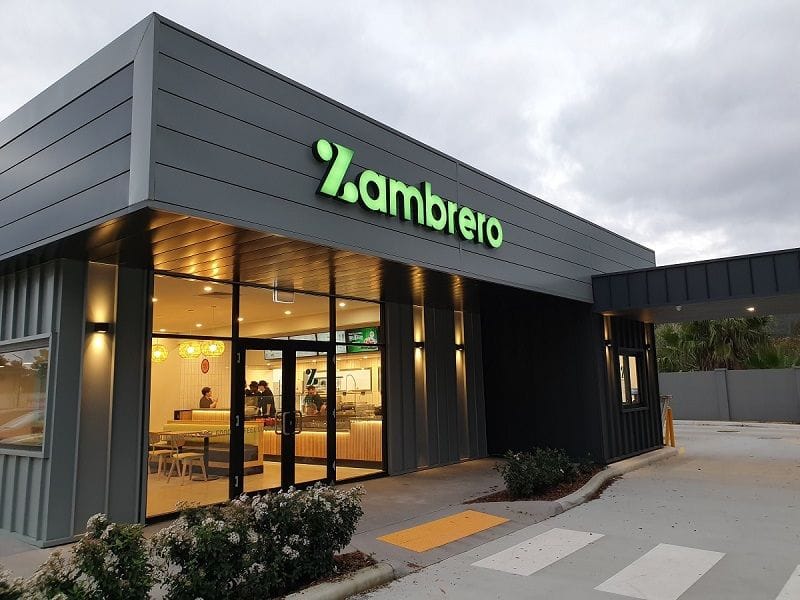 Growth was the last thing on Zambrero management's minds when COVID-19 hit in early 2020, but since Kenny took the reins in Australia the group's total donations rose from just shy of 40 million to 50 million, and he believes the group is well-positioned now.
"The focus turns to getting to 75 million and 100 million meals very quickly," he says.
"We have a little goal of getting to 75 million by the end of next calendar year. With the growth we've got here in Australia and abroad, I think that's definitely possible.
"We're definitely looking to get to 100 million very quickly, and then the overall goal of a billion meals to be honest."
As much as Zambrero continues to open new stores in Australia, donating a billion meals would require significant global expansion, which is currently underway in what are still very early stages with regards to management's future plans.
"We just opened our first restaurant in the UK a couple of weeks ago [in Kentish Town], we've doubled our restaurant count in Ireland from five to 10 which has been amazing and the US has been interesting," he says.
"It's been challenging in the US given all the issues they've had with COVID but we've still managed to continue operating and actually sign some deals to open some more restaurants."
The USA is a saturated market for Mexican food offerings, so Zambrero has had to find its feet by understanding what its real point of difference can be.
"We're not your standard Mexican offering that's as traditional as what you'd have in the US. We're Mexican inspired with somewhat of a healthy alternative, and obviously the good cause that goes with it," Kenny explains.
"I think it's not only the flavour profiles and the product differentiates us, but also our operating model is unique and allows us to operate from sites that not a lot of restaurant operators can do it from.
"We actually don't have full-service kitchens out the back of our restaurants. We use a commissary kitchen and use Sous Vide water baths to reheat all our proteins, which means we can operate nice and efficiently from small spaces, which gives us the flexibility to operate from 20-30sqm kiosks up to 300-400sqm drive-thrus which is really advantageous."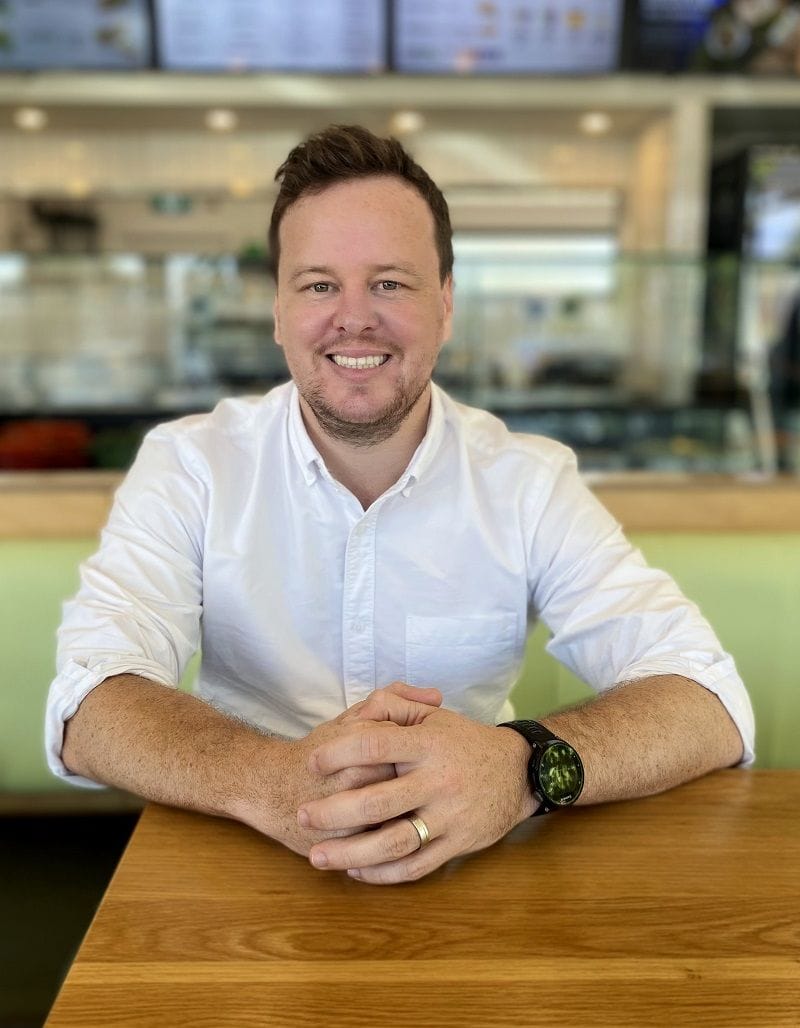 Zambrero CEO Matt Kenny.
The US expansion has been in partnership with "proven track record operators" that have high unit volumes of other brands, helping Zambrero roll out at scale. This is slightly different to Ireland and New Zealand where the company operates in a master franchise model, and is the opposite of the strategy in the UK.
"In the UK the first store is a corporate restaurant and we plan to roll out corporate-only in the UK because we see that's going to be a really profitable region for us, so we're giving that a crack and we've got our team on the ground there," Kenny says.
In Australia the company's 190-strong store count is dominated by franchising with just 14 corporate stores, but the make-up of the business will likely start to shift in the other direction.
"We are looking to grow that side of the business too for a number of reasons, but predominantly because the business model is working so well that we'd be a bit crazy not to," Kenny says.
"We've got a full team in place that's rolling them out. We've got a few stores opening in the next three months both here (Sydney) and in WA.
"We have a site in Cronulla that's in the middle of construction that got halted. Thankfully it's back up and running, and we've got a few other sites all around the country going," he adds. The Cronulla site is due to open in September.
The executive dismisses a question about what impact Plate 4 Plate has on the bottom line as the donations are a core part of the business model.
"Our first core is our products and our restaurant business - people come to Zambrero is to eat the food, but secondly, there's the brand and the social governance that is probably emanating through a lot of brands at the moment," he says.
"We just probably jumped on that a lot earlier than a lot of others...at the end of the day it does affect us but we think it's worthwhile. It's a net positive overall."
And does he think Zambrero's business model has influenced others in the food retail space?
"I think so. We've seen that across the board. A lot of other businesses now are getting involved, whether it's partnering with charitable organisations or coming up with their own charitable side," he says.
"For the younger generation it's more of an expectation now more than a 'nice to have'. I think it's something we'll see more of throughout the industry."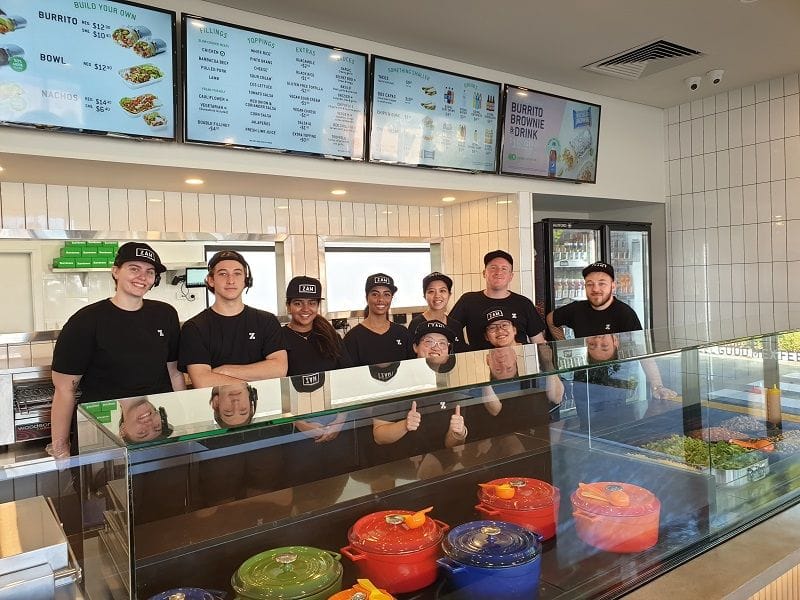 Get our daily business news
Sign up to our free email news updates.
Help us deliver quality journalism to you.
As a free and independent news site providing daily updates
during a period of unprecedented challenges for businesses everywhere
we call on your support