71. Jarrad Bell (33), Michael Sebire (38) and Jeremy Davidson (33)
Mr Consistent
Gold Coast
Eager to shake up the local drinking scene, Jeremy Davidson, Jarrad Bell and Michael Sebire combined their knowledge of hospitality and marketing to get Mr Consistent cocktail mixers stocked in restaurants across Queensland.
When restrictions hit the state a month after launching in April 2020, they focused their attention on growing the e-commerce business. Gaining traction, the brand secured a trial with major bottle shop chains Dan Murphy's and BWS.
To meet the new demand, the start-up is scaling its operations in the Gold Coast suburb of Burleigh Heads.
"We committed to this massive warehouse and production site and we had visions that it was going to be two or three years, until we were actually needing all of the space," Davidson says.
"We're actually finding ourselves bursting at the seams."
From September, at-home bartenders could also join an online subscription service and create new drinks each month.
While the co-founders are still tackling the Australian market, they are not shying away from further expansion.
"We're still scratching away with Australia but we're starting to focus [our] attention a little more globally," says Davidson
That's why when the first opportunity to work with Singaporean businesses arose, there was no hesitation to take the leap.
"Singapore's an amazing gateway to the rest of Asia."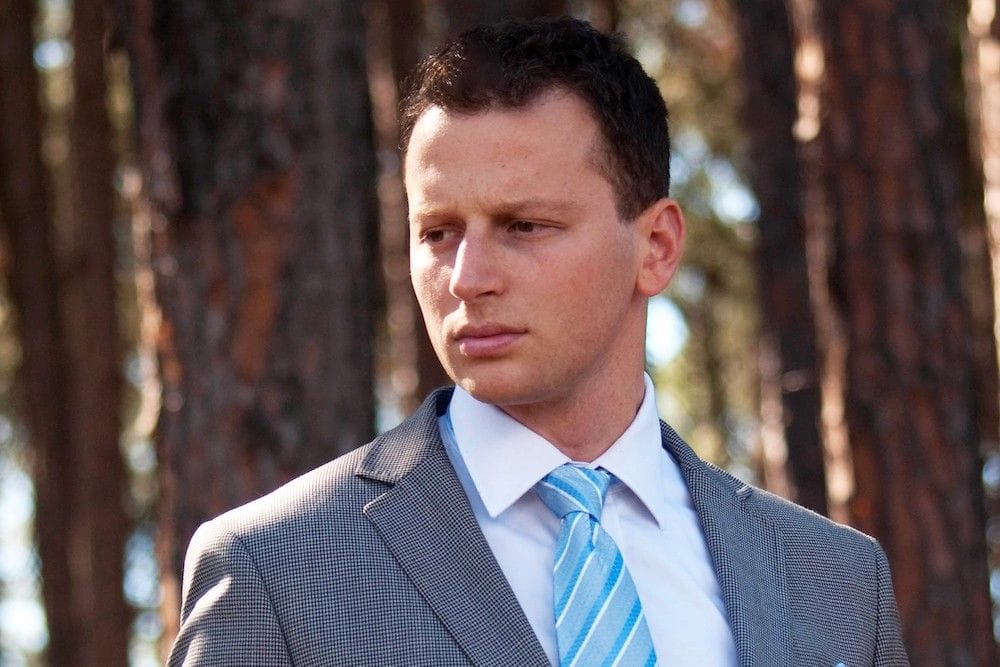 72. Stephen Bornstein (32)
Cyborg Dynamics Engineering, Athena Artificial Intelligence
Brisbane
From creating interactive cockpit simulators to ground war-fighter vehicles, Cyborg Dynamics Engineering delivers cutting-edge tech to an array of industries looking to upgrade their tools.
Founder Stephen Bornstein set up the company with a core expertise in robotics and autonomous systems, with Cyborg playing both developer and incubator in its four-year existence to date.
The company made the news in October with the announcement it had been chosen by the Federal Government for a $3.3 million contract to develop a lightweight, semi-autonomous unmanned ground vehicle (UGV) for Australia's Defence Innovation Hub.
If successful, the development could enhance the load carriage, fire support capabilities and protection of dismounted soldiers.
"For us what it represents is it's an opportunity to fortify our robotics capability in-country, bring on board new subject matter expertise, and create the runway necessary to competitively tender major acquisitions," Bornstein said at the time.
"We're also working on a new use case for AI such as Great Barrier Reef protection, and spinning out core technology from this unmanned ground vehicle into construction robotics.
"We also hope to grow into more commercial markets as they pick up post COVID, to provide robotics solutions to mining, agriculture and construction."
This adds to Cyborg's existing work with the Australian Army on a geospatial AI project which has since been incorporated into the company's 50 per cent owned spin-off Athena Artificial Intelligence.
Athena AI works with the likes of Airbus Helicopters and ASX-listed Xtek (ASX: XTE) with its vision-based AI systems for warfare environments and first responders.

73. Kane Sajdak (33)
HomeGuardian.ai
Gold Coast
Tech entrepreneur Kane Sajdak's latest venture HomeGuardian.ai was created with one mission in mind: "saving grandmas and grandpas".
Using artificial intelligence (AI) and computer vision, the founder's invention helps some of the world's most vulnerable by monitoring when elderly people take a tumble and alerting those in charge about what's happened.
So far it is primarily used in aged care, disability care and hospital settings, but can also function as a normal smart home device and personal assistant.
While detecting falls is its primary function, the HomeGuardian team has realised its potential, and it can now notice violence and even when a person's mental health is deteriorating or they are experiencing COVID-19 and flu-like symptoms.
Unlike other smart home devices, privacy is built-in and it can fully function without sending any media or imagery to a cloud, making it one of the only of its kind that is entirely secure.
The clever device, designed to look like an inconspicuous wood-panelled speaker, is primarily sold online and, because of its utility to the elderly, is entirely free for eligible NDIS members and those aged over 75.
Getting the tech into retail outlets is Kane's next mission, as is implementing more use-cases for it which could include turning it into a pool monitor, a private eye in school settings, and even a baby monitor.
"We chose aged and disability care to jump into first because it was a sector that sorely needed it, in Australia in particular," said Sajdak, who also co-founded BITS Technology Group, BITS Wireless and Cloud Torque.
"But the application of the technology goes so far beyond that that we don't have to be tied to aged care alone."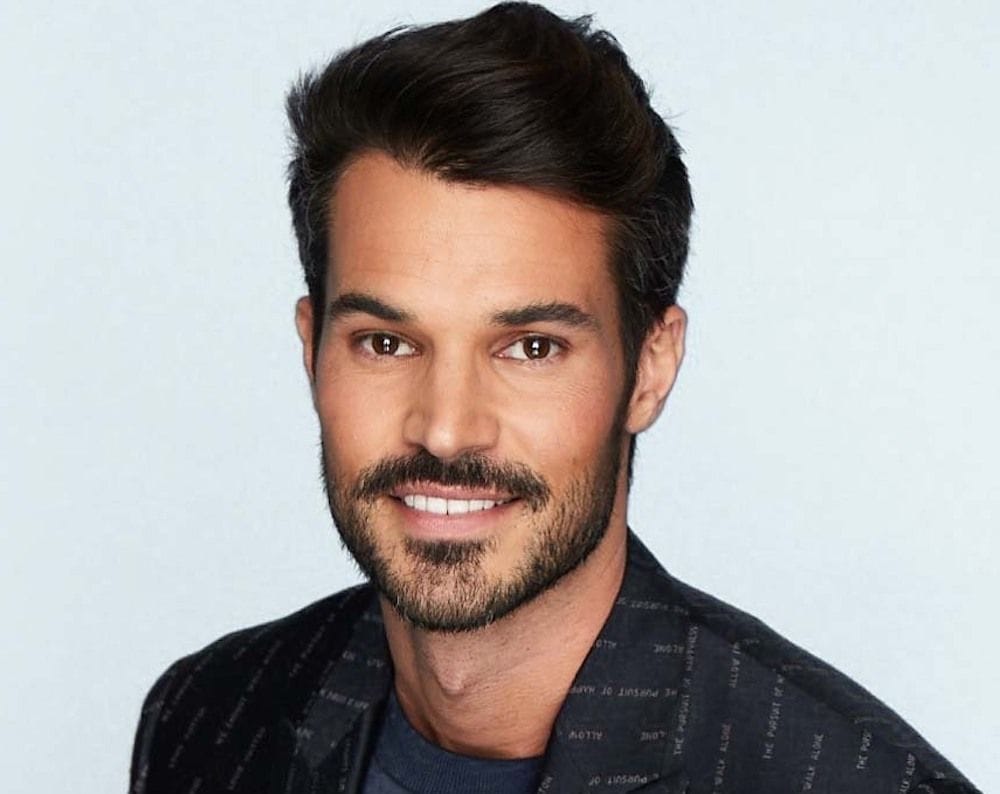 74. Ryan Channing (32)
The Blaq Group
Sydney
When Ryan Channing discovered the instant benefits of activated charcoal during his trip to Japan five years ago, he kissed his career within the law industry goodbye.
Always having a keen interest in beauty and skincare, he launched BLAQ, and transformed the ingredients he found during his trip into a business venture.
From charcoal eye masks to cleansing wipes to toothpaste to teeth whitening powder, the first of his three brands under The Blaq Group became the perfect purchase for cruelty-free consumers.
What followed after was Generation Skin. Stocking hydrating algae eye patches and clay masks, the brand pays closer attention to those with dry skin in dire need of some love.
Meanwhile, Flight Mode provides a solution to the long-haul airplane rides and keeps your face, lips and hands adequately moisturised.
Always looking for opportunity, the company has secured two partnerships with beauty box companies FabFitFun and Boxycharm, putting its products into the hands of over 5 million beauty enthusiasts in the US.
As Channing's skincare empire heads into 2020, it will continue to focus on growing its online sales via e-commerce channels, maintain existing partnerships and innovate new products across all three brands.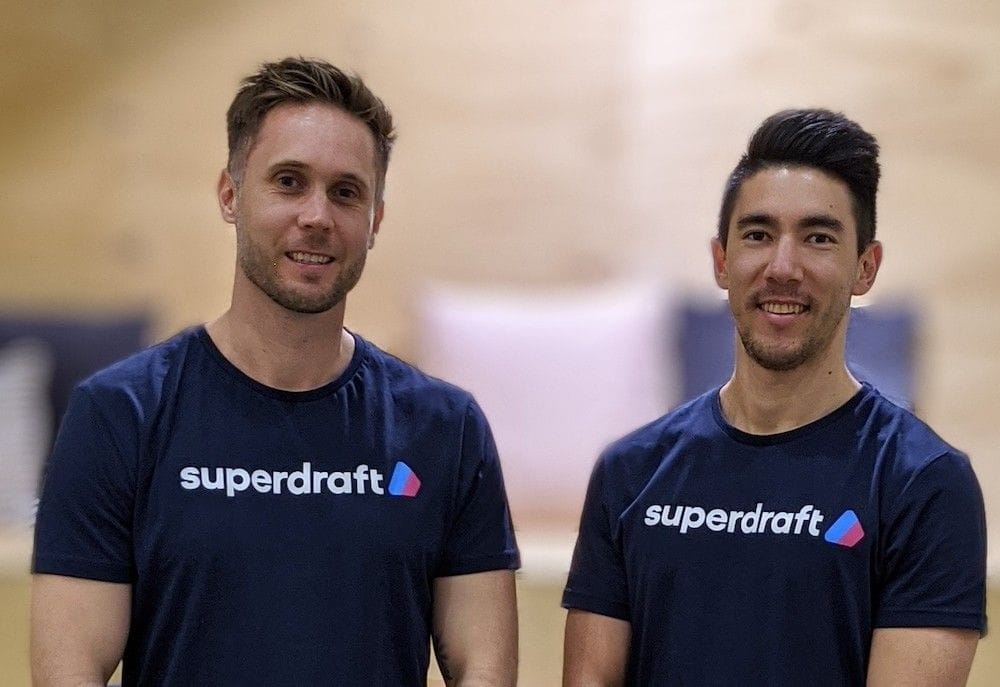 75. Jake Robinson (38) and Mark Deacon (32)
Superdraft
Gold Coast
Dreaming up an ideal home or stylish refurbishments to an existing one is easy, but translating those ideas into reality is a different matter entirely.
To make these life-changing projects more straightforward, in 2017 Mark Deacon and Jake Robinson came up with a solution – project coordination platform Superdraft.
Slated to be rebranded in January as Dreamspace, the site has been helping consumers and professionals seamlessly arrange the pre-construction phase of renovations and new build projects.
Four years later, they're still determined to keep pushing the envelope in prop tech.
"In the early 2000s the emergence of digital marketplaces started popping up, bringing this experience online to help connect you to the professionals. But the entire coordination part [was] done off platform, and so it didn't really solve the problem," Deacon explains.
"The next generation is the managed marketplace, where [we] connect but also coordinate. UberEats is a good example of that. They're connected to the restaurant, but then they also coordinate the delivery of food to your door.
"We do the same thing. We connect homeowners to the professionals required, but we coordinate the delivery of their renovation project."
The concept impressed Second Century Ventures, making Superdraft one of the six chosen companies for its accelerator program REACH. The venture partner is backed by Chicago-based National Association of Realtors, which represents 1.4 million realtors globally and will help the platform connect to new distribution partners within real estate.
There's no shortage of projects either, as development of a Pinterest-like marketplace has been underway in order to capture renovators before they start transforming their homes.
The newer feature has been dubbed 'Dreamboard', and will give users access to an array of high-resolution photos from product suppliers so they can browse and choose what's right for them.
With Superdraft's team doubling, there's even more in store.
"We create digital twins for customers for them to walk through the design. Now we're looking to up-sell these to product suppliers, creating a virtual showroom, basically turning their 2D imagery into [a] digital asset."
"Customers can then walk through their home [and] interact - change out their flooring, wall, bench tops, even furniture, and then make purchases."
Due to launch next year, the 3D visualiser has already secured partnerships with major brands such as Cesarstone, Resene, Meir, Beacon Lighting, Brickworks, Stratco, Stormtech and more.

76. Michael McGovern (37) and Eddie Oldfield (37)
Black Hops Brewing
Gold Coast
The pandemic has done little to dampen the spirits of Black Hops Brewing, which has managed to double production and supply its much-loved malt beers across Australia.
When the pandemic closed down its taprooms, the brewery prompted the crew to develop an online app in less than a week. To handle the orders coming in, previous sales reps and taproom staff became couriers overnight.
Although prospects remained uncertain, being stocked at BWS, Dan Murphy's, First Choice Liquor and Liquorland worked in Black Hops' favour.
"We're nationally distributed through all the states with all the major retailers now. [Our] growth is coming through additional chains coming on board, but also the existing chains taking more of our products," explains McGovern, who co-founded the business with his friends Eddie Oldfield and Dan Norris.
While its main customer is bottle shops, Black Hops has also developed an online site that offers bi-monthly releases of limited-edition drinks.
This instigated a new installment to the digital arm of the business. Known as Home Guard, the exclusive monthly beer lovers club launched in late October and gave devoted fans a way to be involved in the community year-round.
As Queensland's economy began to open up, Black Hops also rolled out a new dedicated barrel room with more than 200 beers to taste-test and enjoy.
To top it all off, the company also took home the trophy for Royal Queensland Food & Wine Show's (RQFWS) large brewery of the year.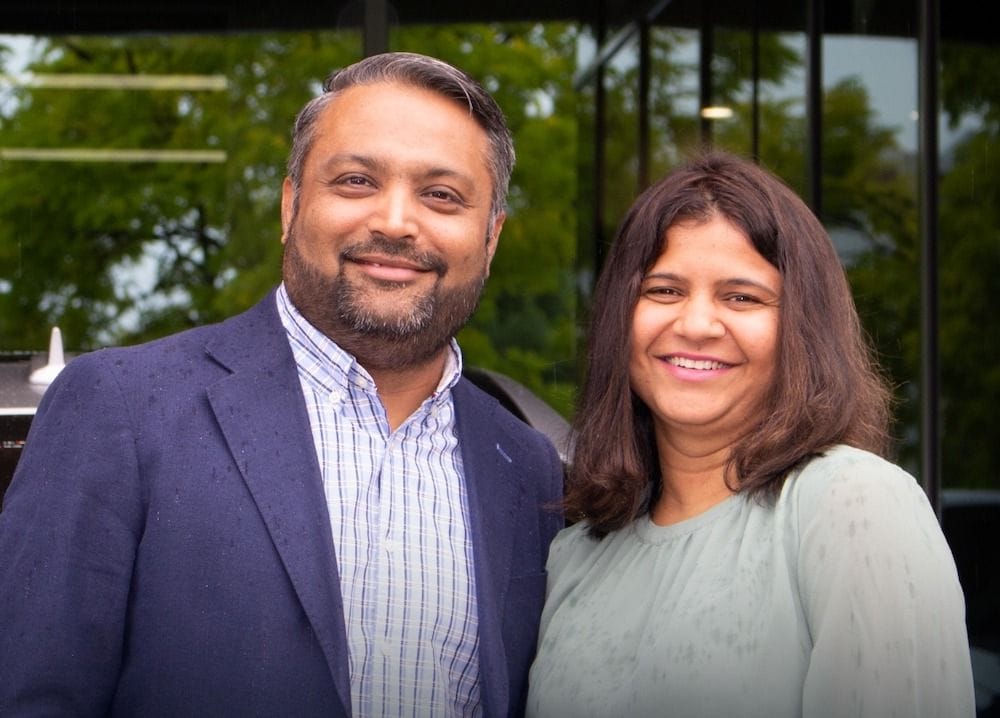 77. Jigar Shah (39) and Hiral Shah (37)
Trikon, Anaxus Infotech
Sydney
Founded in a garage in 2007, internet service provider Trikon ticked along for a good part of a decade before its founders Jigar and Hiral Shah made the decision to lift the sophistication stakes of the business, investing in high-level executive talent and technological expertise.
The impact since that change in 2016 has been significant for the company, which is much more than just an ISP with numerous services all aimed at helping clients achieve "digital supremacy".
"Our product portfolio is business phone systems, cloud phones, internet, we do a bit of managed printing, and as well we've got a cutting-edge web technology business that includes mobile apps and software solutions that are helping businesses across Australia get into a more digital scenario," says Jigar Shah.
"Our product range has grown, and in the process what we have done is we have created our own branded phone systems.
"On top of that, we also have developed a cloud-based business phone software called Trikon Link that can be installed on desktop, laptop, iPhones, Android phones, etcetera. Employees of organisations can instantly convert their office phones into portable and flexible communication systems, and COVID was quite helpful for us."
In FY21 Trikon expanded into the South Australian market, while the Northern Territory is next in its sights with the intention to "push cost-effective technology solutions and bundle offers that will attract entrepreneurs between the age group of 20 and 60".
At the same time, the Shahs plan to further penetrate their existing markets in NSW, Victoria, Queensland and Western Australia, and post-Sydney saturation the plan is to shift more towards rural NSW towns where customers have high disposable income and liquidity.
"We will have a similar strategy in Victoria and Queensland, however our target market in Western Australia will be businesses that are thriving but looking for cost reduction and sustainability," Jigar Shah says.
"We are planning to launch website packages with search engine optimisation and social media optimization bundles which will add value for customers."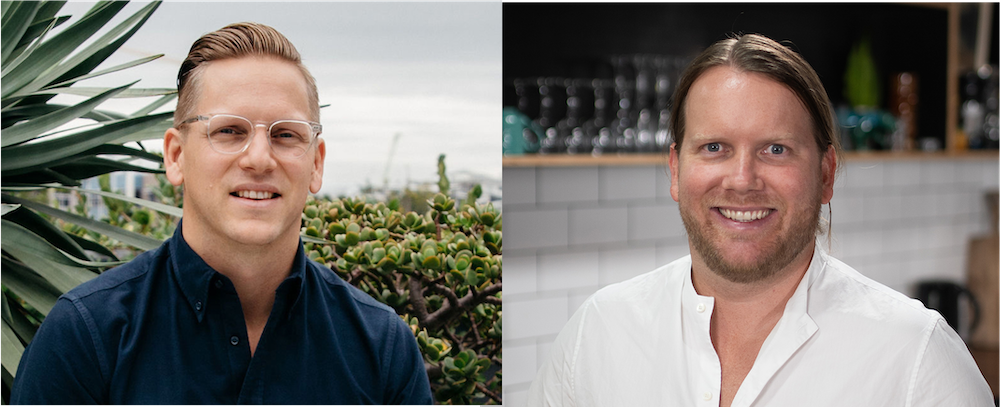 78. Brodie Haupt (35) and Drew Haupt (36)
WLTH, Inception Wealth Group, Inception Finance, Bayside Home Loans, Properlytics, Moneymgmt
Brisbane
Supporting SMEs and home buyers is at the core of serial entrepreneurs Brodie and Drew Haupt's latest venture WLTH.
Launched in January this year after two years of development, the business is a digital lending and payment platform that allows customers to apply for a loan in just 15 minutes via a simple and clean smartphone app.
According to CEO and co-founder Brodie, WLTH is on a mission to "shake up the lending and payments space".
Just a few months after launch, the pair bagged $3 million in a seed round as it geared up to expand its Australian operations and shift into overseas markets.
Since then, WLTH merged with an undisclosed partner and launched a $15 million series A, putting it on a path to finance $1.2 billion worth of residential and commercial loans by the end of FY22.
The group is currently eyeing a move into the personal accounts space and has also outlined plans for a rewards program, WLTH + Loyalty, and a batch payment platform for connecting businesses and suppliers, WLTH B2B.
WLTH is also committed to sustainability, and penned an arrangement with New York-based Parley for the Oceans this year.
This partnership will see the lending platform introduce cards made from upcycled ocean waste, while Parley will clean up 50sqm of coastline for every loan settled.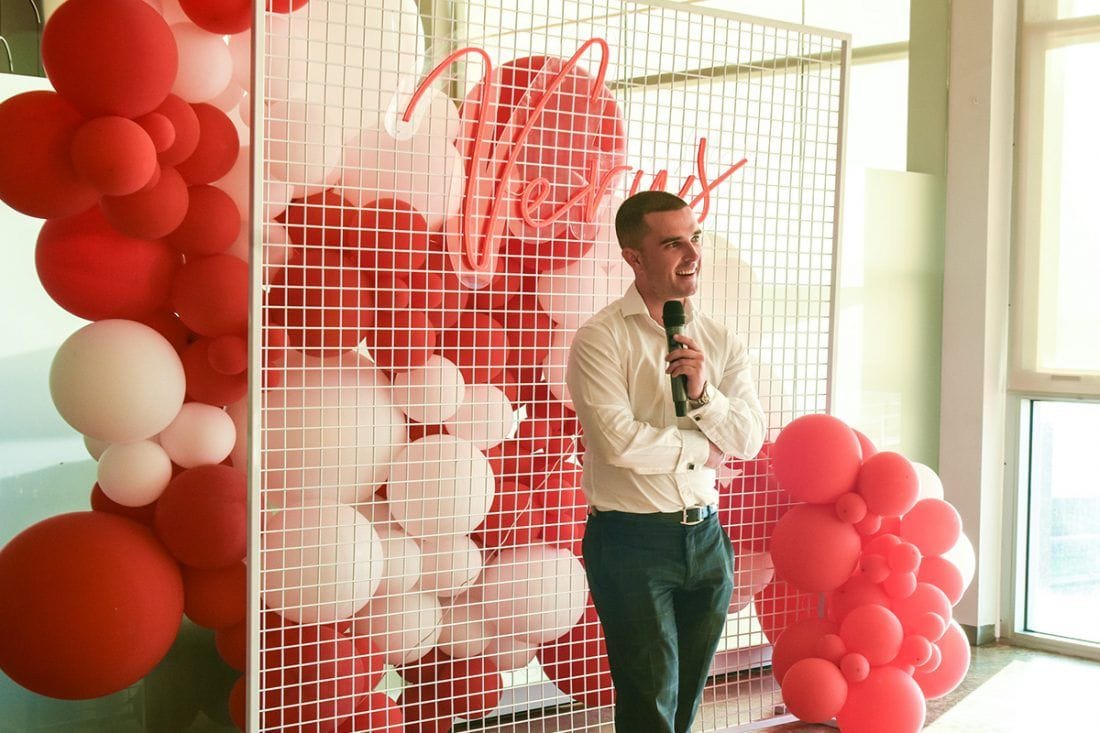 79. Jackson Meyer (25)
Verus Global, Fickle Technologies
Melbourne
As supply chain bottlenecks abound in the lead up to Christmas, Jackson Meyer's logistics businesses are in high demand.
Meyer, just 25 years old, managed an 80 per cent year-on-year increase in turnover in FY21 as his freight forwarding business Verus Global only gets more popular.
In the same year, he launched a tech startup called Fickle that aims to tackle one of the freight and logistics industry's biggest pain points - a lack of transparency.
The new startup turns data into tangible, useful information, and gives those in the industry tools to become more efficient including industry news, live currency markets and CBM calculators, giving clients access to a centralised dashboard to calculate exactly how much fits in a container and total chargeable weights.
"I cannot put into words how beneficial Fickle has been to us moving forward," Meyer said.
"We've diversified our business. We've pivoted with COVID. COVID isn't going to be around forever but the effects will.
"We're counteracting that and we're putting processes in place to put ourselves at the forefront and continuing to be the first option looking forward for those key clients."
The serial entrepreneur is now aiming to take Fickle to Europe and the Middle East, and says he is in the midst of rolling out a virtual shopping experience for one of Australia's largest retailers.
If that gets off the ground, Meyer says users will be able to walk into stores virtually, all while shopping from their living rooms.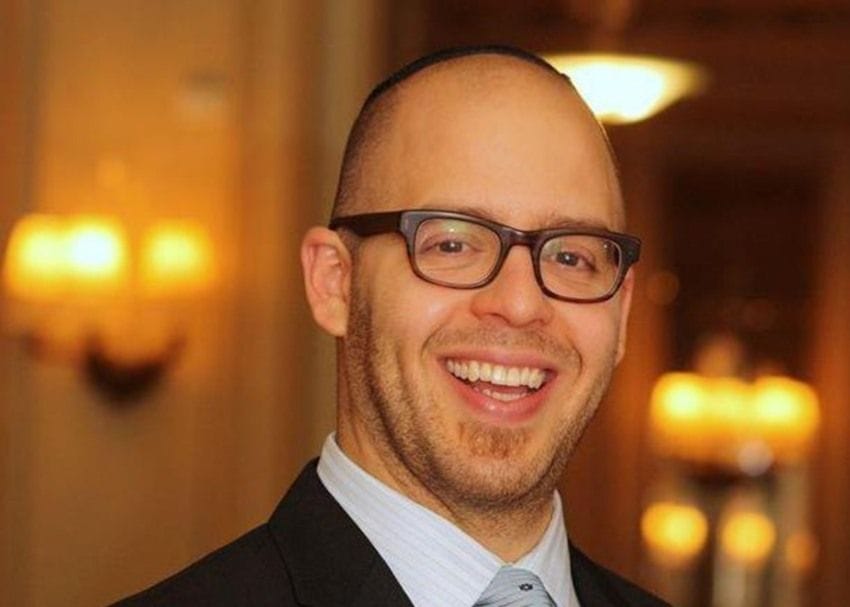 80. Rael Ross (39)
Butn
Melbourne
2021 was a momentous year for business-to-business (B2B) transaction funder Butn as it landed on the ASX with a debut market capitalisation of $80 million.
Founded by Rael Ross and Walter Rapoport, the one-of-a-kind company was initially entirely bootstrapped, but brought on investors prior to its listing with a $12.5 million pre-IPO raise and a $20 million IPO.
The company operates a platform whereby, in just one minute, any business in Australia can be funded for any product they may need, all with the push of a button.
It has enormous scalability potential too, as the company's proprietary 'Butn' can be integrated directly into the transaction platform used by clients following a simple five-minute set up process.
Think Zip Co or Afterpay, but for B2B transactions.
In the months since listing on the ASX Butn's market capitalisation has deteriorated though, down from the initial $80 million to around $22 million at the time of writing.
That has not led to much dismay from Ross, who won the 2021 Melbourne Young Entrepreneur Award in the Finance category.
When releasing its FY21 results, the company described the year as "transformational", chalking up a 25 per cent increase in originations.
Its fast trajectory is perhaps best exemplified by the raft of major agreements penned by the company this year, including with property media business Ready Media Group and real estate customer relationship management platform Agentbox.
Of particular note though was its deal with India-based ride-sharing platform Ola to provide Australian driver-partners access to a 24/7 road-side assistance hotline.
---
---
Click below for this year's top 100
Get our daily business news
Sign up to our free email news updates.
Help us deliver quality journalism to you.
As a free and independent news site providing daily updates
during a period of unprecedented challenges for businesses everywhere
we call on your support