Fresh from receiving permission in March to start cultivating medicinal cannabis at its northwest Victorian facility in Mildura, Cann Group (ASX: CAN) has announced it has commenced harvesting the first crop at its new flagship site.
The Mildura facility is one of Australia's most technologically advanced, large-scale medicinal cannabis cultivation and production facilities, housing a closed system microclimate-controlled glasshouse to optimise plant growth cycles.
Upon being granted a cultivation permit by the Office of Drug Control (ODC), Cann transferred roughly 4,000 cuttings from its smaller southern facility to Mildura to utilise the advanced equipment at the facility to trim and dry the crop on-site.
It makes a milestone for the Melbourne-based business, which came fourth in this year's Australian Top 20 Cannabis Companies list, as it is now actively cultivating commercial crops across all three of its licensed sites.
"The first commercial harvest at our Mildura site is a significant achievement for the company. This harvest is just the first of many to come, but it marks the next phase in Cann's activities as we begin to reap the benefits of our fixed infrastructure investments," Cann Group CEO Peter Crock said.
Cann has confirmed that subsequent crops at the Mildura facility are progressing well through the vegetative and flowering stages, and cropping will continue on a cyclic basis.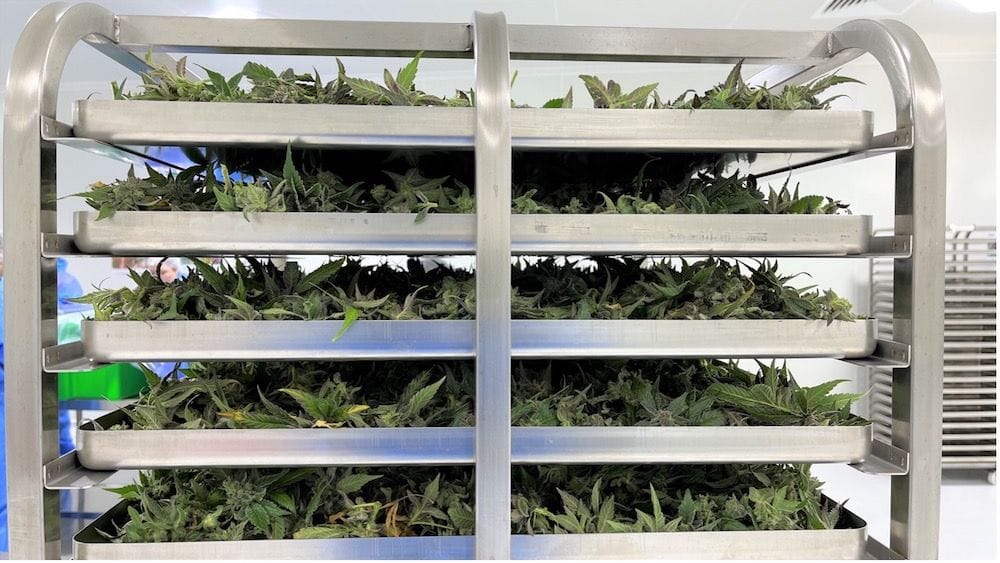 Construction and engineering works continue at the site as the business looks to further extend the infrastructure capability from delivering an initial dry flower capacity of 12,500kg per year to produce 70,000kg per annum eventually.
The $115 million Mildura facility, built on the grounds of an old fruit juice factory and measuring 13.5 hectares, has already supported 133 jobs and is projected to deliver $191 million to the regional economy by 2028.
"We are pleased with the progress being made at our Mildura facility and the benefits it is bringing to the Sunraysia region. By December 2022, we expect the facility to provide 40 full-time equivalent jobs, and its construction has already brought significant value to local communities," Crock said.
Cann also confirmed yesterday that it had received another $500,000 from the Victorian Government as part of a $2 million initiative called the Regional Jobs Fund which began in 2020.
Shares in Cann Group (ASX: CN) have fallen 3.12 per cent to $0.31 per share as of 4.10pm AEST.
Get our daily business news
Sign up to our free email news updates.