Critical of greenwashing and disillusioned with fast-fashion brands, Melburnian entrepreneur Rhianna Knight founded e-commerce clothing brand Amble Outdoors in 2018, designing ethically-made fashionable activewear that reflects her values without compromising on style or comfort.
Using recycled materials such as plastic bottles and planting trees to offset the environmental impact, Knight is staying true to the core value of the business while not compromising on the look and feel of the product and brand.
Knight speaks to Business News Australia about the inspiration behind her business, how she defines herself in the outdoor clothing market, and scaling the business without neglecting sustainability goals.
---
The idea for Amble Outdoors was first forged during a 5,822-metre hike up Misti, a tall conical volcano in the Andes Mountains of Peru.
Days earlier, while backpacking across South America, Rhianna Knight had boarded a bus in Chile where she started up a conversation with a travel writer.
"I randomly met this German guy on a bus, and he said he was on his way to hike a volcano," Knight recalls.
She'd never heard of Misti herself, but the lure of adventure had Knight convinced that she would do the same.
Equipped with an ice axe and crampons and whatever clothing she could muster from her travel backpack and local outdoor clothing stores, Knight set off feeling very unstylish in her hiking gear.
"I was hiking in some very ugly clothing, it was technically appropriate, but it was so far out of my wheelhouse in terms of what I'd normally wear just going to work or hanging out with friends," Knight says.
"I thought to myself; you shouldn't need two separate wardrobes just to go into an activity."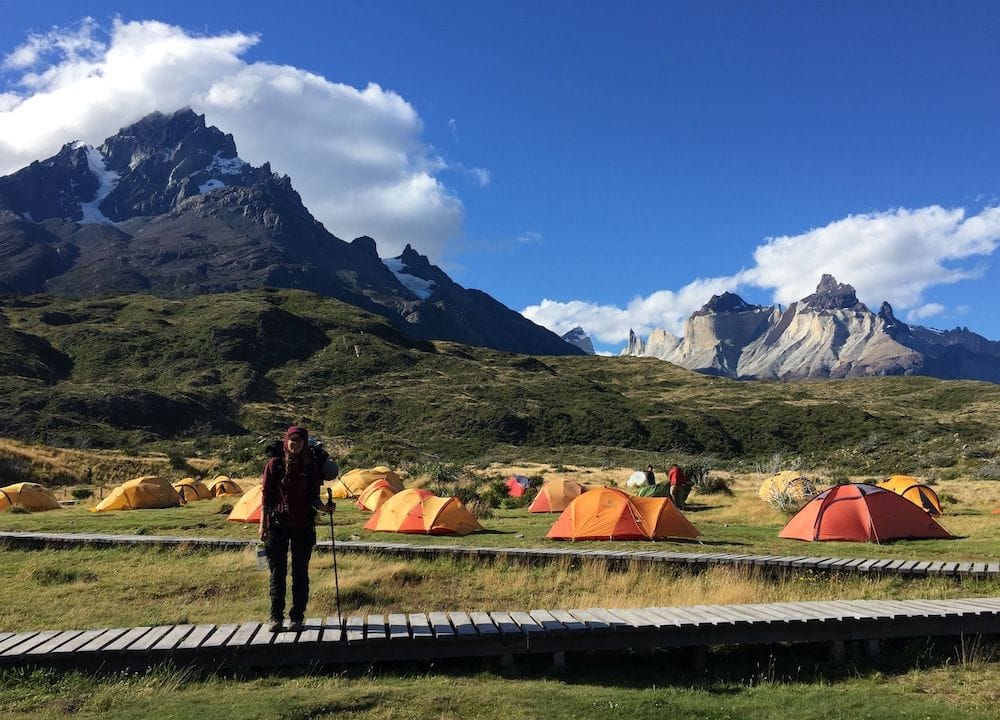 Knight's background
"When I first started, I thought I'd love to work in high fashion and design beautiful dresses," says Knight, who studied fashion design at RMIT University in Melbourne.
"By the end of the degree, I still loved the industry and the process, but I wasn't so interested in fashion anymore but more the function and technical aspects of garments."
After graduating from university in 2014, Knight, a big snowboard aficionado, made the conscious decision to steer clear of the established industry graduate programs and instead sought out opportunities at smaller outdoor clothing brands.
After much persistence and many unanswered emails, she landed a job at the snowboarding apparel company Yuki Threads, where she was soon handed a lot of responsibility.
"I was incredibly fortunate with that position, which had a really wide scope of responsibilities - essentially I was in charge of the entire design process and all of their supply chain," says Knight.
"They were in the process of transitioning to be both more sustainable and ethical, so I got first-hand experience learning all about accreditation, recycling, and organic fibres, and working with ultra-manufacturers.
"I learnt about what standards were best in class, what should you be looking out for, and I just had incredible exposure to the brand."
Knight, who received invaluable experience working at the Victorian-based snowboarding company, contrasts the experience to some of her graduate cohorts, who spent the first couple of years after university managing fashion trends in small departments of big stores.
"Everyone's brains are wired quite differently; hell to someone looks like heaven to someone else. Perhaps if you throw someone else in the deep end, they may be terrified, and they won't thrive in that environment because it's not how they prefer to function, but for other people, it's the exact opposite," Knight says.
"Looking at founders, and those who decide to start a business, a lot of our brains are wired in a particular way where we think that uphill is exciting.
"Yes, it is a challenge, but you see the excitement and endless opportunity as opposed to the what-if, fear and restrictions, and so I think to someone like me, it was a perfect training ground."
After spending three years at Yuki Threads, Knight set off on a snowboarding holiday in Japan but seriously injured her knee during the first day. The accident forced her to reflect on her relationship with the outdoors; a process that would lead her off-piste in terms of her career path.
She knew she loved being outdoors and doing activities but realised she didn't particularly care what the pursuit was, as long as it was out in the open.
Founding her own business was something that had always appealed to Knight, who had already cycled through several "bad ideas" without ever landing on something she felt genuinely passionate about.
After her knee had recovered, climbing the volcano in Peru was the eureka moment in aligning her interests in sustainability, the outdoors and fashion.
"I thought there was a gap in the market for a women-specific brand that encourages women to get outdoors and do cool things without the pressure of performance," she says.
"There's an opportunity for a brand that also creates a community, where sustainability and ethical manufacturing is a core value of the brand."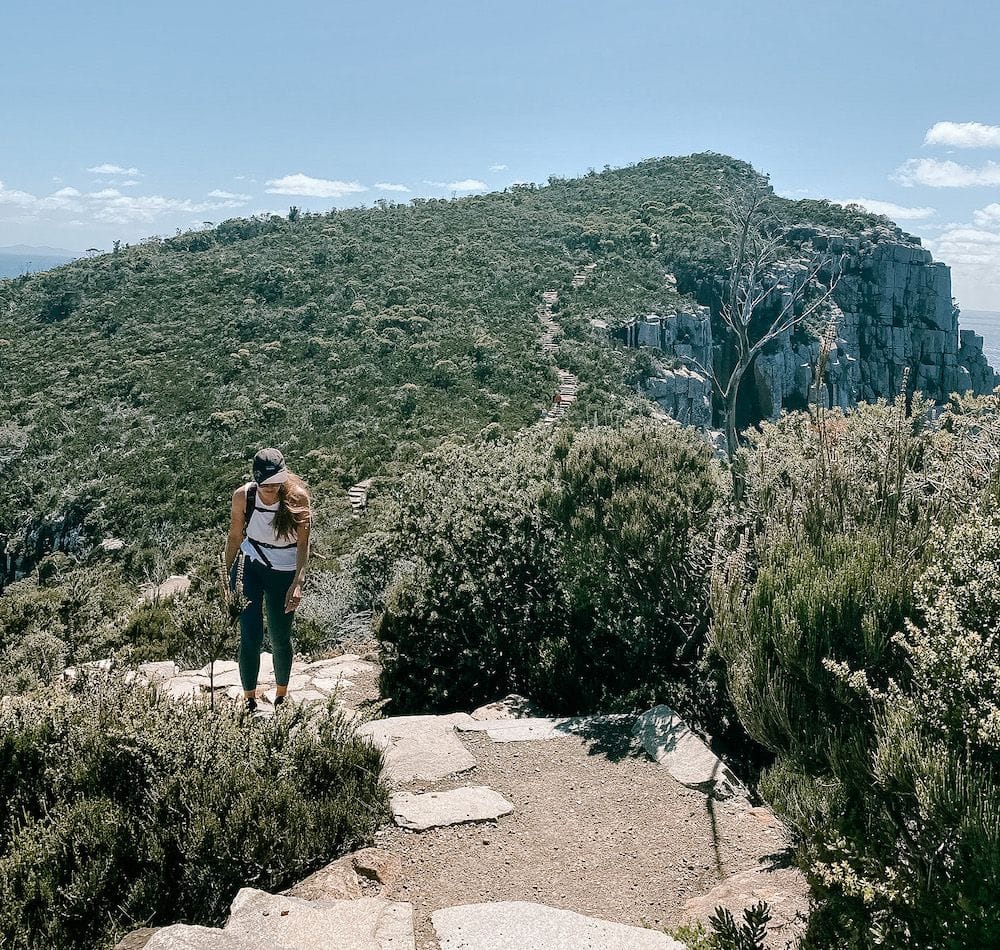 Amble Outdoors is born
Fed up with wearing baggy khaki pants designed for experienced climbers, Knight set out to create fashionable yet functional comfortable garments that reflected her values and sense of style.
Knight's practical clothing range caters to the millennial market and is aimed at fashion-conscious women who enjoy wearing activewear on a day-to-day basis, either at home or out on a two-hour hike.
"We needed to work out how to position ourselves, we do sell activewear, but at the same time, we don't encourage our customers to drink a green smoothie and lose five kilos," Knight says.
"It's about getting out there and feeling good, as opposed to worrying about looking good, so we need to make sure we always reflect the brand's values and messaging throughout."
Specialising in waterproof jackets and activewear (with pockets), Knight uses fabrics made from recycled bottles as she believes it is possible to create technical clothing without the negative impact of traditional synthetic materials made from oil.
Before officially launching the eco-friendly outdoor brand Amble Outdoors in 2018, Knight first set up a crowdfunding campaign to ensure she had enough pre-sales to scale.
Predominantly an e-commerce business, selling clothes directly to consumers through the Amble Outdoors website, Knight hasn't ventured too far away from the initial product range yet. However, the website now also sells t-shirts and beanies.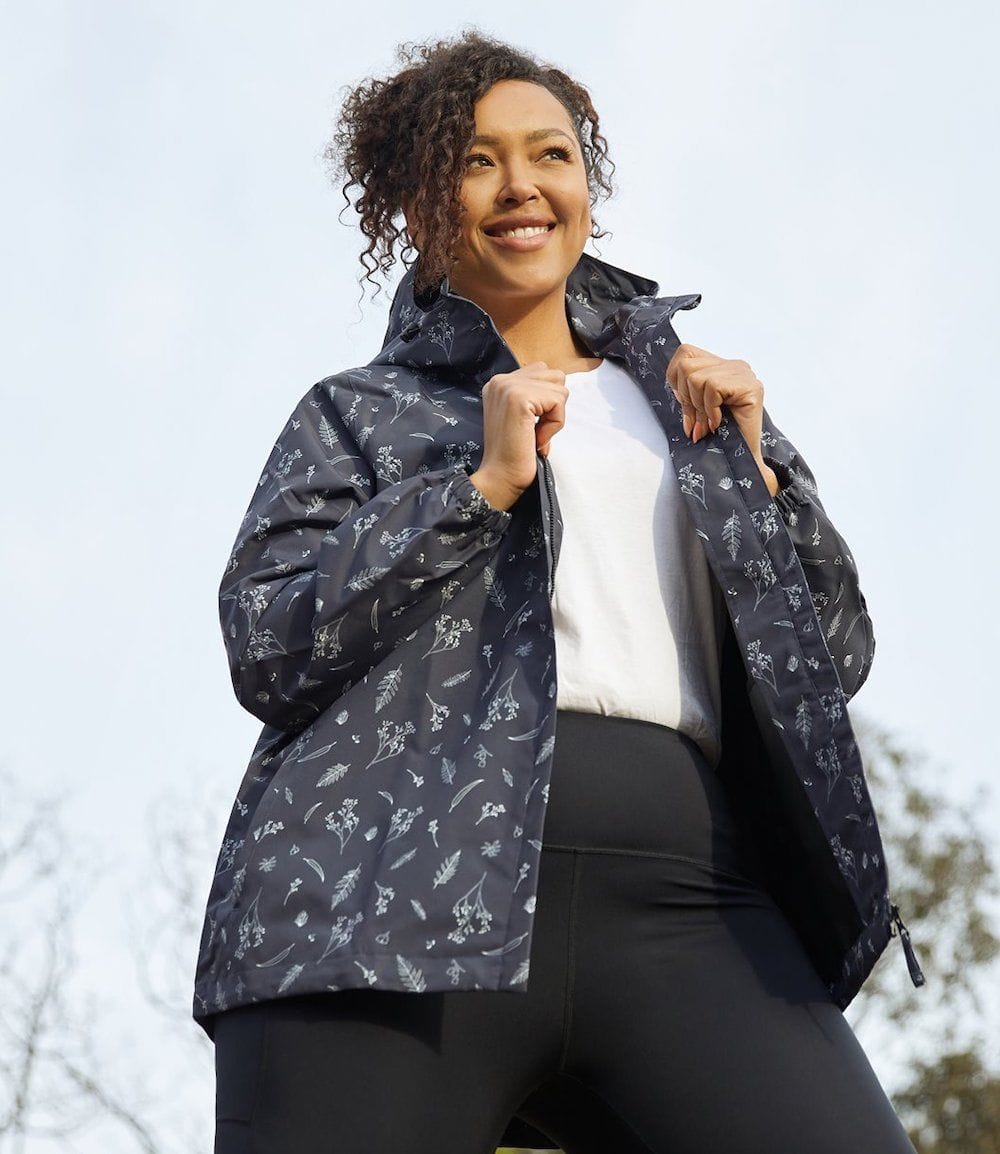 Although Knight had an underlying knowledge of fashion design and had previous experience in e-commerce and marketing, she has had to learn the rest of the skills needed to grow a business from scratch, including establishing a new brand.
Participating in a couple of accelerator programs helped introduce Knight to the Melbourne startup scene, and has enabled her to reach out for advice and guidance through the meaningful connections she has formed during the process.
She was named one of the first recipients of LaunchVic's Alice Anderson Fund last December. The angel sidecar fund, which invests between $50,000 to $300,000 in early-stage startups at a ratio of 1:3 with private sector investors, is intended to help address the disparity in women-only founder-led businesses receiving funding.
Still functioning as a startup, Knight brought on her first and currently sole employee during the pandemic, undertaking interviews over Zoom. She plans to bring more people on board before the end of the year as the company readies itself for the next stage of its growth.
Aiming to expand the business but careful to maintain a focus on improving sustainability, which remains a core value of the brand, Knight is still trying to strike the right balance. To date, the company has used 117,936 recycled bottles in the making of its products and planted 6,150 trees to help offset its impact on the environment.
As the sustainability goals of the business continue to evolve, Knight is trying to determine if she can purchase more materials directly from the Australian market. Last year, jackets and activewear were made in Xiamen, China, from fabric sourced in Taiwan and China, with the business' organic cotton originating in Tiruppur, India.
"I'm looking forward in the future to introducing new fabrications because something I'm super passionate and excited about is alternate fabrics that have a significantly lower impact," Knight says.
"Right now, the dominant fabric is recycled polyester made from recycled PET plastic bottles, but there's so much more opportunity, although we are still small scale, so it doesn't make sense to expand out there yet."
Making clothing from only sustainable fibres and fabrics is what Knight sees as Amble Outdoors' main selling point. She is critical of greenwashing, believing global conglomerates could quickly achieve that aim through sheer scale and purchasing power.
Amble Outdoors' raincoats are made from 100 per cent recycled fabric. However, the activewear is made from only 75 per cent recycled fabric, with the remaining 25 per cent consisting of elastane.
The company has transitioned to compostable packaging made from corn starch, and Knight is working towards making the supply side of the business carbon neutral.
Knight has recently collaborated with indigenous artist Maloga Art in producing a new range of waterproof jackets. The designs have proved so successful, Knight is planning further collaborations for her winter collection, including working with one new indigenous artist.
Working from a small space in Richmond, which operates as an office and a warehouse, Knight's primary focus remains direct to consumer online selling. However, some of her designs feature in a couple of independent boutique stockists and are stocked with some larger online businesses like The Iconic and Surfstitch.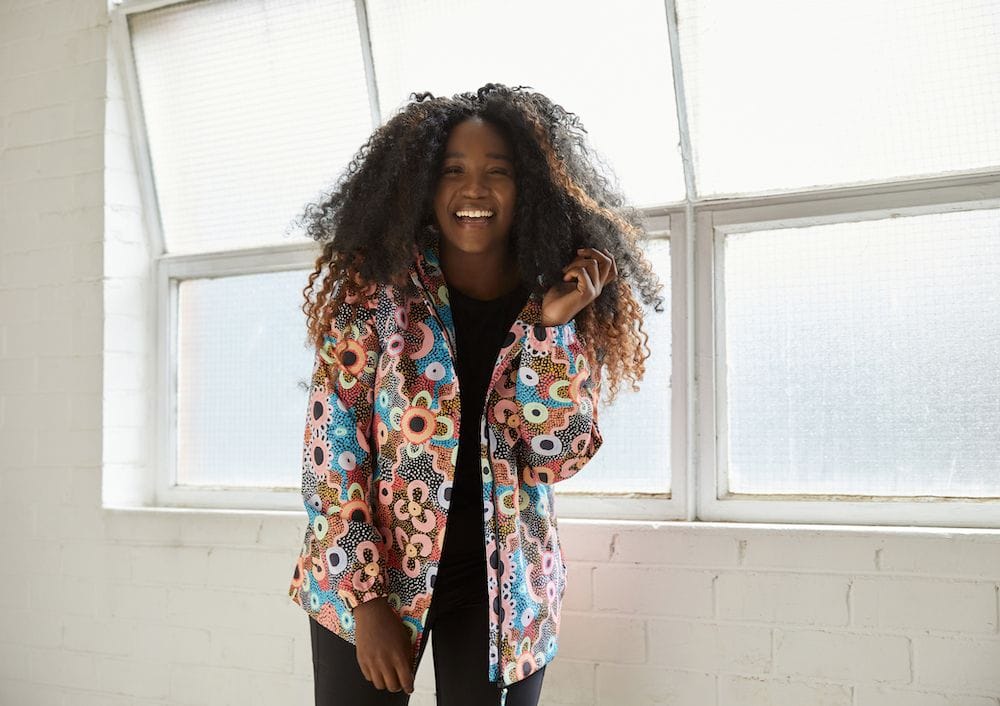 Finding your passion
Knight believes anyone can start a business and thinks it's about finding something one can feel passionate about and then believing in yourself.
"You're only limited by yourself, that sentence comes with a lot of privilege and so isn't true for everyone, but I think so many people don't realise they are capable of so much more," says Knight.
"They think, I need to study this or, I have to work here or, I need to do this, and they live according to the status quo.
"Whereas I think I've always been quite passionate about finding work that is life worth, fulfilling, and I get excited to get out of bed and jump into work in the morning."
After deciding to start a business, Knight was advised by a friend to contact ten random entrepreneurs on LinkedIn to ask for help. This terrified her, and at the time, she had no interest in talking to strangers.
However, Knight navigated her own journey and established connections through getting to know other founders by signing up to accelerator programs and attending networking events, helping to take her out of her comfort zone.
She looks back fondly on the journey of personal growth she has undertaken but understands one of the biggest challenges for emerging entrepreneurs is feeling like an imposter.
"Kate Morris [from Glow Capital Partners] tweeted something about this last year which essentially said; you shouldn't feel imposter syndrome because the system hasn't been designed for you - so that's a flaw in the system, rather than a flaw in yourself, which is really impactful and powerful," she says.
"I think whilst it can be terrifying if you walk in a room, and no one looks like you, and you feel like you have no idea what you're doing - everyone starts somewhere, once."
---
Entrepreneur Profile:
First job: Waitress at a Thai restaurant.
Last holiday: Three-day, 40km hike from Mt Hotham to Falls Creek - where I got engaged.
Best advice: This too shall pass. Everything is constantly in motion, constantly in flux. It doesn't matter how hard it is, something will change, and it's not like this forever, which I think is important both through good and bad times.
How do you relax: Getting outdoors and disconnecting from technology, preferably with a centimetre of dirt under my fingernails and out of phone reception.
Favourite podcast: How I built this, with Guy Raz.
Favourite City: Puerto Natales (Patagonia, Chile).
---
Knight feels she has been very fortunate to have had the opportunity to travel and believes this experience has shaped her outlook, especially when it comes to making a positive impact and supporting others, rather than chasing a profit through fast fashion.
"It's given me so much empathy, I think growing up in Australia, so many people are so incredibly fortunate and privileged," says Knight, who also mentioned the business has recently donated money to the Afghanistan crises and those affected by the current floods in New South Wales and Queensland.
"You just can't even begin to comprehend until you start to travel and see just by the luck of the lottery, we happen to grow up in a country that values education, that encourages girls to go to school, and we haven't faced a significant war."
"There's a lot of issues with all countries, and we're lucky for so many reasons, and just getting exposure to people's different lived experiences and some people would kill to have the opportunity to do what they choose in work, life and play."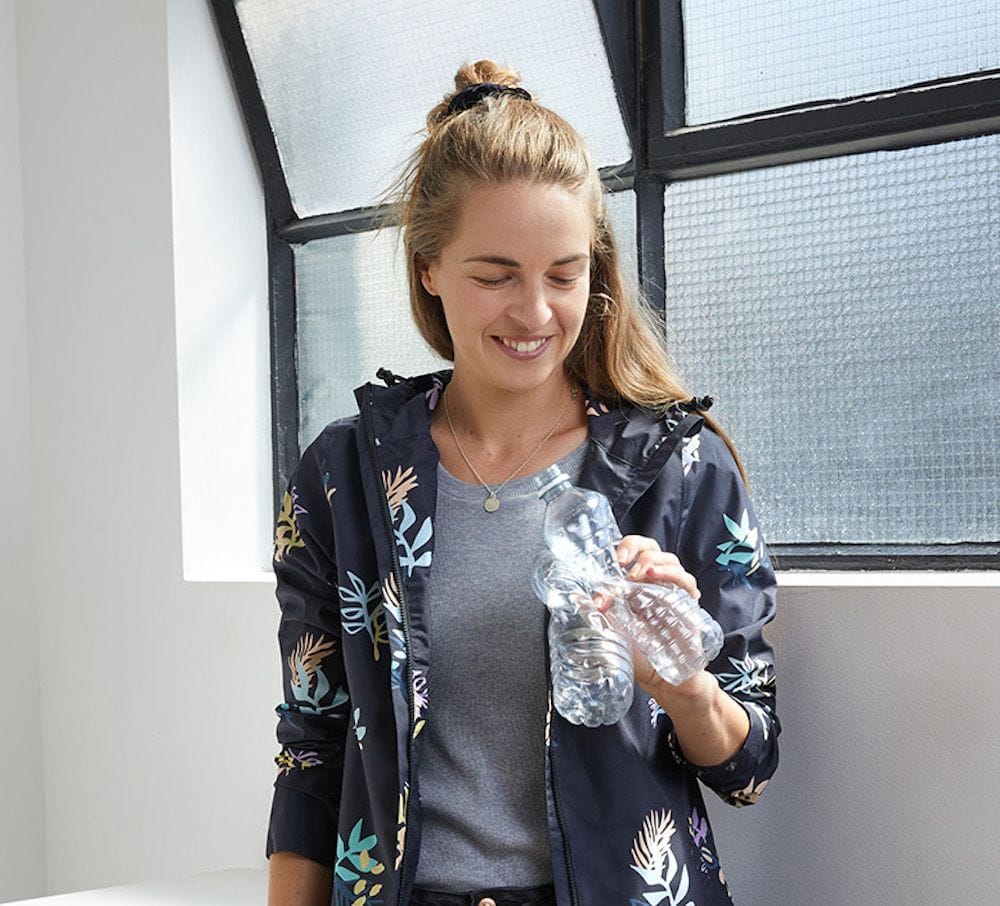 Get our daily business news
Sign up to our free email news updates.
Help us deliver quality journalism to you.
As a free and independent news site providing daily updates
during a period of unprecedented challenges for businesses everywhere
we call on your support