It would be easy to take for granted the efficiency investors can enjoy in Australia when it comes to managing their share registrations and shareholder votes, as well as other perks like employee equity plans.
One of the unsung heroes of Australia's investment environment, which is also applying its model globally in North America and Europe, is Computershare (ASX: CPU) - a company whose value rose by a whopping 52 per cent in the past 12 months from what was already a very high base.
Otherwise, the companies featured in the Top 20 have changed very little over the past year. Crown Resorts (ASX: CWN) has managed to stay in the Top 20 despite its troubles, and Treasury Wine Estates (ASX: TWE) has risen two spots as it uncorks new opportunities despite challenges in China.
IDP Education (ASX: IEL) is also back in the Top 20 after studiously navigated the pandemic, and is now harvesting the fruits of increased activity in the international student market.
---
11. Computershare (CPU)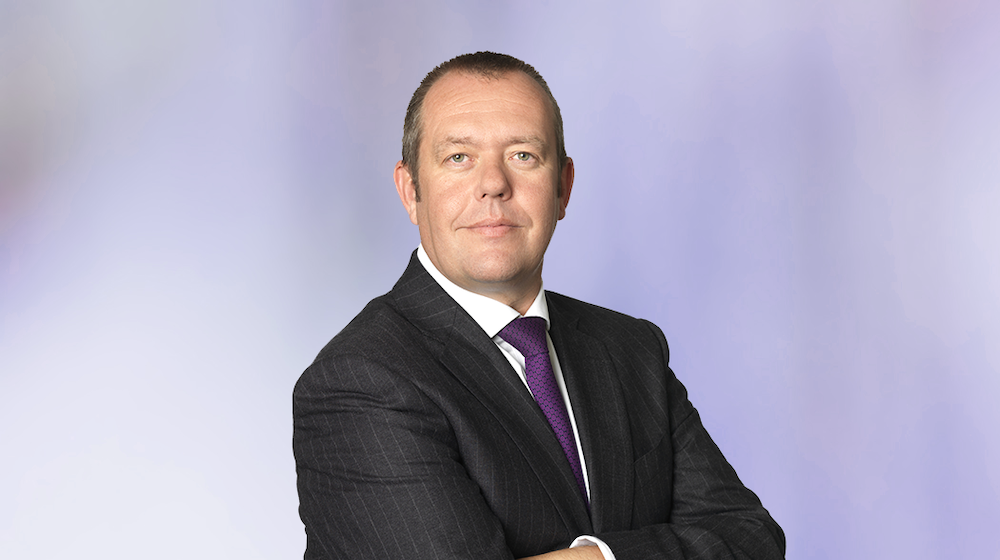 SOFTWARE & SERVICES
2021 rank: 17
Market Cap: $13.75b
FY21 revenue: $2.28b
FY21 profit: $189.19m
Listed: 1994
CEO: Stuart Irving
CEO salary: $3.36m
Share services provider Computershare (ASX: CPU) is a global business that is starting to reap the rewards of expansion.
The group manages more than 38 million shareholder accounts globally, which is up by 1.5 million in the past two years alone.
Computershare's operations have expanded significantly on the company's original share registry business to now include services for employee equity plans, stakeholder communications, corporate governance, fund services, class-action administration, deposit protection and mortgage servicing.
The group's growth has been aided by a series of acquisitions in North America and Europe over the past decade. This growth has helped drive the group's earnings performance with the FY22 December half-year boosted by higher management revenue which rose 4.6 per cent to $1.2 billion.
The result was aided by the outperformance of the Computershare Corporate Trust in the US, which was acquired from Wells Fargo in a $986 million deal completed in November last year.
That deal brought 85 years of Wells Fargo history to the group and bolstered Computershare's employee base by 2,000. It also added 14,000 new clients to whom the group provides a range of trust and agency services in relation to debt securities issued by public and private corporations, government entities, and the banking and securities sectors.
Computershare's core share issuer and employee share plan services have benefitted from higher market activity globally. Computershare CEO Stuart Irving says he has 'waited a while to report a triple-digit organic earnings growth number' for employee share plans as management EBIT, excluding margin income, rose 122 per cent.
With the group performing ahead of expectations and a continued strong outlook for the current half, the company has upgraded its full-year guidance – driven by the management services division which is set to deliver a 9 per cent increase in earnings per share, up from the 2 per cent forecast in August last year.
Meanwhile, FY22 marked the end of an era for Computershare with the departure of co-founder Chris Morris from the company's board. Morris, who established Computershare with his sister Penelope Maclagan in 1978, is focusing on his expanding pubs portfolio. He remains a major shareholder of Computershare.
---
12. Reece (REH)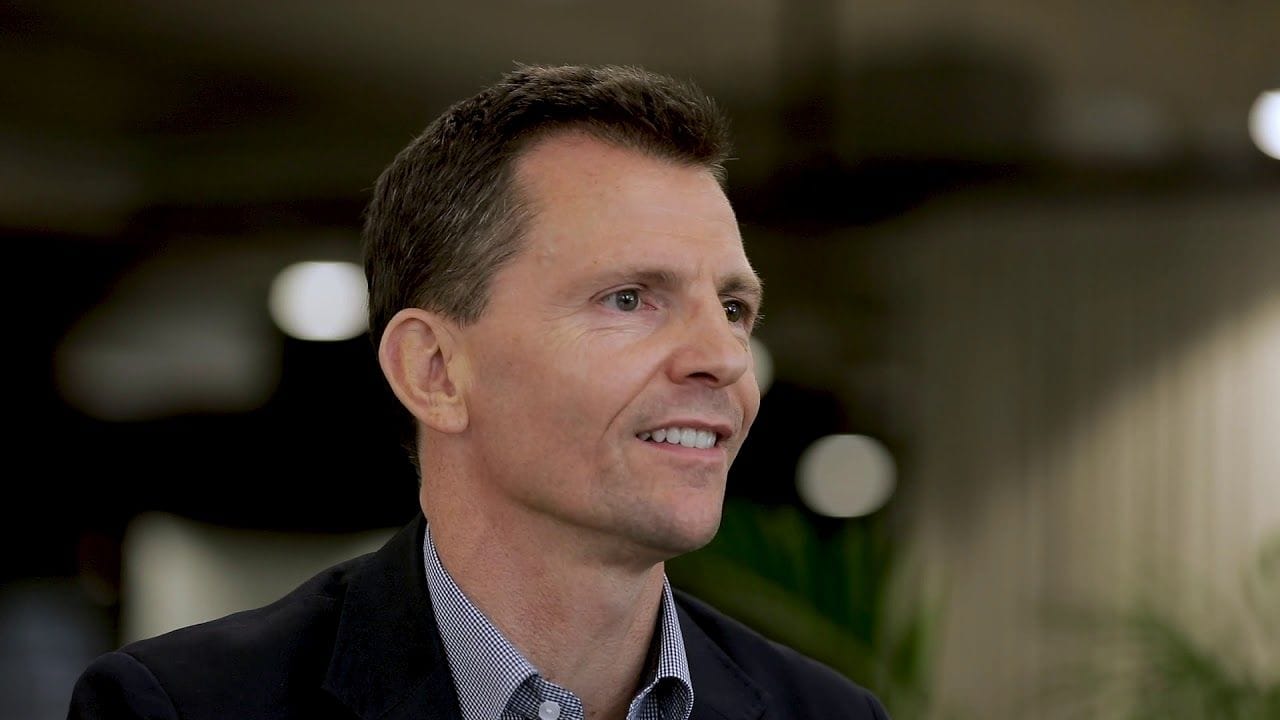 CAPITAL GOODS
2021 rank: 12
Market Cap: $12.85b
FY21 revenue: $6.28b
FY21 profit: $285.59m
Listed: 1974
CEO: Peter Wilson
CEO salary: $4.86m
It's been four years since Australia's largest plumbing supplies group Reece Limited (ASX: REH) expanded into the US through the $1.9 billion acquisition of plumbing distributor Morsco.
It is the largest acquisition so far by the company, which is majority owned by Melbourne's Wilson family, with the plan to pursue the lucrative markets of the US sunbelt region from California to Florida.
After a flat performance in FY21, the US business saw a solid rebound in the FY22 first-half with revenue from the division up 24 per cent. US revenue growth outshone the company's performance in Australia and New Zealand, which was up 11 per cent.
The strength of the US business was evident in the numbers, with $1.86 billion sales from 201 US outlets, compared with $1.73 billion in sales from 644 branches in Australia and New Zealand.
Of course, Reece is riding a buoyant construction sector across its markets both domestically and offshore. And while the group sees challenges ahead, particularly around rising interest rates affecting home construction, Reece remains confident of its ability to carefully manage the risks.
CEO Peter Wilson is the third generation of the Wilson family at the helm of the 122-year-old company. The Wilsons became majority shareholders of the group in 1969, and now they are moving to make it a global brand.
Reece this year is stepping up plans to replacing the 105-year-old Morsco brand with Reece USA. The company says it has already introduced the Reece brand at a corporate level in the US and plans for a full network roll-out later this year.
Reece sees the introduction of the name to the US as pivotal to realising greater opportunity across the US sunbelt region.
To accompany its rebranding strategy, Reece opened five new branches and delivered five store upgrades in the December half-year and launched a new online customer platform, maX, which is specifically tailored to the US market.
Reece also ramped up its digital capacity in Australia and New Zealand to enhance the customer interface with its products and services. The group sees stronger adoption of digital engagement as these upgrades are rolled out.
---
13. Tabcorp (TAH)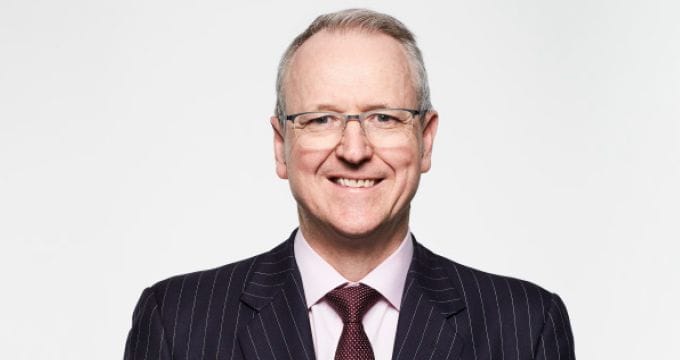 CONSUMER SERVICES
2021 rank: 13
Market Cap: $11.08b
FY21 revenue: $5.68b
FY21 profit: $269.0m
Listed: 1994
Outgoing CEO: David Attenborough
Outgoing CEO salary: $4.63m
Tabcorp Holdings (ASX: TAH) is edging closer to the $10 billion demerger of its lotteries and wagering businesses with an earnings result that defines the divide between the two divisions.
The lotteries arm will be spun off to become The Lottery Corporation, and the business is heading into the demerger with a record profit for the FY22 half year.
The wagering and gaming divisions, to be retained within the existing Tabcorp entity, both recorded sharp falls in earnings, largely driven by lockdowns in Victoria and NSW hitting revenue. Tabcorp lost 102 days of trading in metropolitan NSW and 74 days in regional NSW during the December half, compared with a combined 13 days lost in the previous corresponding period.
Once separated from Tabcorp, The Lottery Corporation will become Australia's largest lottery operator licenced in all states and territories except Western Australia. Its portfolio includes Powerball, Oz Lotto, Saturday Lotto, Set for Life and Instant Scratch-Its, while its licenced operators will deliver Keno to venues across NSW, Victoria, Queensland, South Australia and the ACT.
Tabcorp will retain the TAB wagering business as well as racing and sports broadcaster Sky Media and Australia's largest provider of services to gaming venues, MAX Venue Services. Sky also generates broadcasting revenue internationally, with the US a prime market where the group bases its subsidiary Sky Racing World.
The merger is due to be completed in June this year, leading to the departure of current CEO David Attenborough. Sue van der Merwe will become CEO of The Lottery Corporation and Adam Rytenskild, the current head of wagering, will lead Tabcorp into FY23.
The demerger comes with new challenges for Tabcorp as the company is rumoured to be facing the loss of its broadcast rights of some Australian horse races in the US. NSW Racing, headed by Peter V'landys, is reported to be looking to renegotiate the existing agreement in the wake of the demerger after disappointing returns from the US rights.
V'landys has voiced his concern over the changing of the guard at Tabcorp after the split and has noted his organisation's rights in relation to the demerger.
---
14. SEEK (SEK)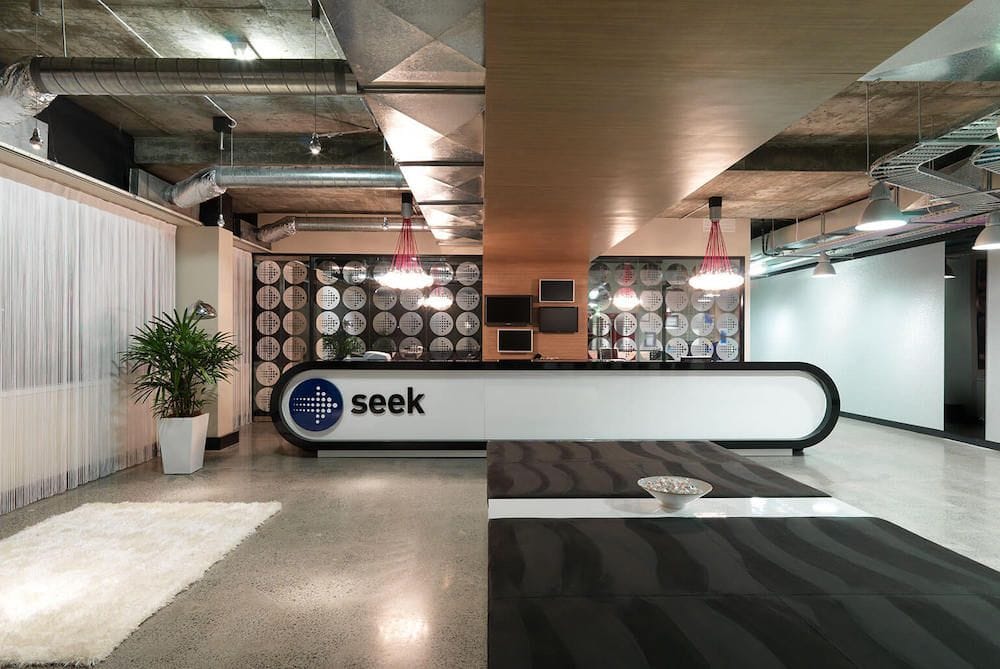 MEDIA & ENTERTAINMENT
2021 rank: 14
Market Cap: $10.98bFY21 revenue: $760.3m
FY21 profit: $773.9m
Listed: 2005
CEO & MD: Ian Narev
CEO & MD salary: $4.94m
Economic recovery, low unemployment rates and ongoing restrictions on labour mobility appear to be playing to the strengths of jobs marketplace SEEK (ASX: SEK).
But there are some challenges that have emerged in the latest half-year results. While more people were looking for jobs across SEEK's platform globally, the number of job applications per job actually fell to a record low in November last year. But that was tempered by a record 290,000 job ads listed during the month.
SEEK says the trend is consistent with the low unemployment rate and the scarcity of job candidates. The shortage of talent is widespread across all industries.
Founded in Melbourne by brothers Paul and Andrew Bassat and Matthew Rockman in 1998, SEEK now has a global reach with operations and equity interests in Asia, Europe and the Americas.
Bassat stepped down from the CEO role last year but remains a non-executive director. He was replaced by former CBA boss Ian Narev.
Volume growth in Asia, SEEK's largest market outside of Australia, is showing signs of strong recovery, contributing to a solid performance by the company in the December half. Seek posted a 59 per cent increase in revenue to $517.2 million for the period.
The group is now targeting annual revenue to top $1 billion in FY22. What makes this target impressive is that the figure excludes SEEK's majority stake in Chinese job site Zhaopin which it sold down in April last year. The annual revenue target compares with deconsolidated revenue of $760 million in FY21.
SEEK is making up ground in its home markets of Australia and New Zealand (ANZ) where revenue jumped 72 per cent in the latest half and EBITDA almost doubled to $254.6 million.
The group is seeking to replicate the success of the ANZ model and, supporting that aim, SEEK is looking to unify its platform across its operations in Australia, New Zealand and Asia.
The strength of the group's business in December and January has led SEEK to upgrade its guidance for FY22. Revenue is expected to land between $1.05 billion and $1.1 billion, while net profit after tax will be in the $230-$250 million range.
---
15. Australian Foundation Investment Company (AFI)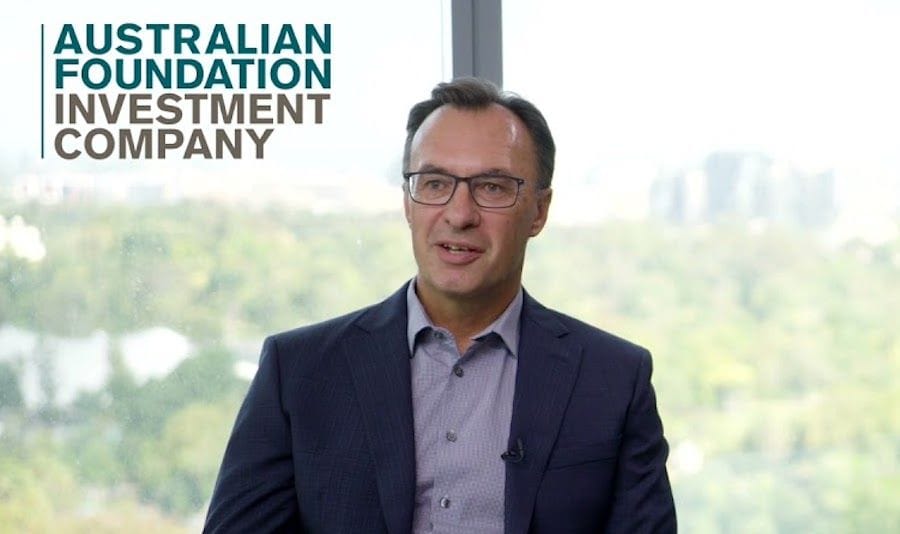 INVESTMENT
2021 rank: 16
Market Cap: $10.06b
FY21 revenue: $262.82m
FY21 profit: $235.09m
Listed: 1962
CEO: Mark Freeman
CEO salary: $1.45m
Australian Foundation Investment Company (ASX: AFI) is Australia's largest listed investment group with a portfolio valued at $8.8 billion at the end of January this year.
The company is a pure investment in a diversified portfolio of Australian equities, which has reaped investors annualised returns of 11.1 per cent over the past decade.
AFI's performance for the six months to the end of December 2021 was a healthy 6.1 per cent, compared to 3.8 per cent for the S&P/ASX 200 Accumulation Index.
AFI is benefitting from significantly improved economic activity from the pandemic-hit lows of mid-2020. While this is leading to inflation concerns and places interest rate increases back on the agenda, market volatility is playing into the hands of this long-term investor.
AFI had a healthy cash balance of $1.5 billion at the end of December, putting the company in a good position to take advantage of current market fluctuations to buy its 'preferred companies should attractive opportunities present themselves in these conditions'.
The group's top five investments comprise Commonwealth Bank of Australia (ASX: CBA), BHP Group (ASX: BHP), CSL (ASX: CSL), Macquarie Group (ASX: MQG) and Wesfarmers (ASX: WES).
It was a big six months for the company financially with net profit for the December half surging 73 per cent to $145.98 million. The result was supported by an equally significant lift in dividend payouts from its portfolio following a robust reporting season.
Australia's biggest companies shared a $25 billion dividend bounty in the latest reporting season, driven by healthy payouts from miners Rio Tinto (ASX: RIO) and BHP – both of which are in the AFI portfolio. AFI says the biggest increase in its investment income came from the major banks, Macquarie and the two mining giants.
AFI also notes that a number of companies in its portfolio also reinstated dividends during the half year, among them James Hardie Industries (ASX: JHX) and Ramsay Health Care (ASX: RHC).
---
16. BlueScope Steel (BSL)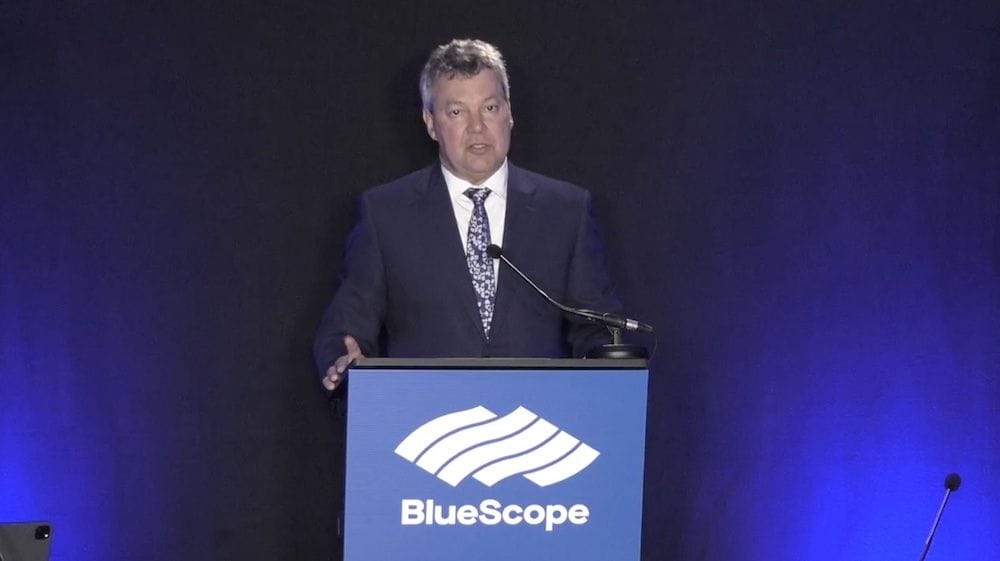 MATERIALS
2021 rank: 15
Market Cap: $9.61b
FY21 revenue: $12.9b
FY21 profit: $1.3b
Listed: 2002
CEO: Mark Vassella
CEO salary: $5.52m
Twenty years since BlueScope Steel (ASX: BSL) was spun off BHP Group (ASX: BHP), the steel producer is hitting its stride thanks to elevated demand for its products.
Profit upgrades have come thick and fast over the past year for BlueScope as the company rode a surge in home construction.
Demand for building frames, fencing and roofing materials led the Colourbond producer to a record interim net profit of $1.64 billion announced in February, up almost 400 per cent on a year earlier. Robust margins have been aided by increased steel prices globally as the profit was driven by strong underlying EBIT.
Form a long-term view, the BlueScope share price has responded accordingly, hitting record highs in August last year. The pullback since then has matched the fall in the iron ore price from record highs in mid-2021.
BlueScope has a $1.7 billion investment program planned for the next five years to capitalise on the trend for more detached housing construction globally. The US is a key focus for this growth strategy, highlighted by its expansion of the North Star mini-mill in Delta, Ohio, which is progressing and expected to reach full capacity over the next 18 months.
Rebooting Australian production is also on BlueScope's priorities list with plans for the relining of its mothballed No.6 Blast Furnace at Port Kembla now at the feasibility stage. The plan is to examine upgrading the furnace and the use of new technologies to reduce greenhouse gas emissions.
With steelmaking inherently reliant on fossil fuels, BlueScope has detailed a plan for net zero emissions by 2050. At the company's AGM last year, BlueScope announced a possible pathway for low-emissions steelmaking through hydrogen-based direct reduction of iron, which would then be melted in a renewable energy powered furnace and fed into the steelmaking process.
BlueScope is working with Rio Tinto (ASX: RIO) to research these initiatives across the iron-ore processing and steelmaking chain. It is also working with Shell to explore and develop renewable hydrogen projects at Port Kembla. However, the company does concede that these technologies may be some way off becoming commercially viable.
---
17. Medibank Private (MPL)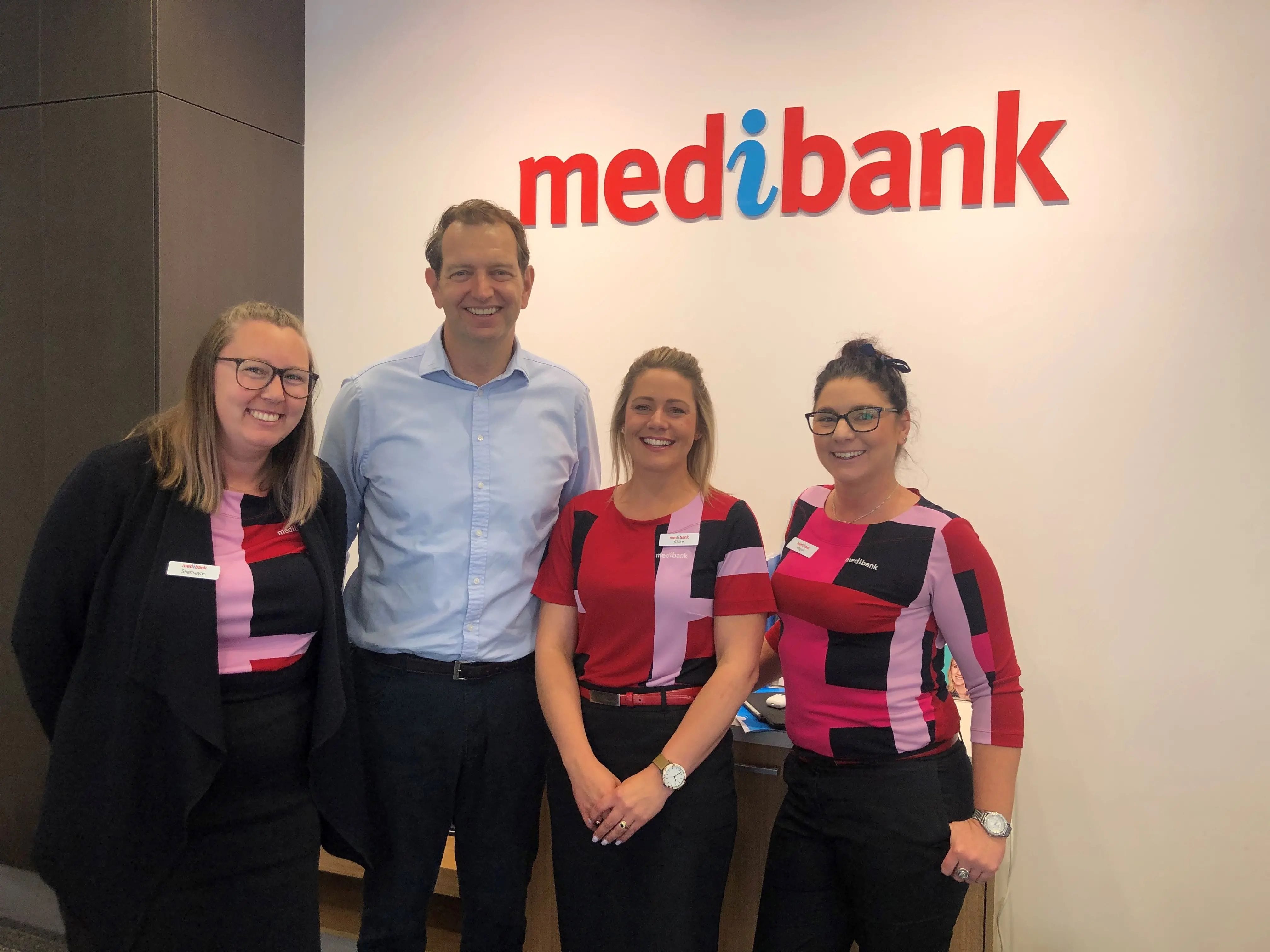 INSURANCE
2021 rank: 19
Market Cap: $8.75b
FY21 revenue: $6.91b
FY21 profit: $441.2m
Listed: 2014
CEO: David Koczkar
CEO salary: $2.12m
The popular theory that young people are abandoning health insurance doesn't hold any water as far as Medibank Private (ASX: MPL) is concerned.
The latest metrics to the end of December show that the number of policyholders grew 3.3 per cent in the past year. The medical insurer added 28,000 new policies, or 1.5 per cent, in the final six months of 2021, and another 4,500 in January.
Medibank Private CEO David Koczkar, who was appointed to the role last May and is known for his 'practise what you preach' approach to personal health, says growth is being led by younger people and those who have taken out health insurance for the first time.
Medibank has now experienced six consecutive quarters of growth, the first time it has achieved this in almost nine years.
It was also a give-and-take year for Medibank. It took by benefitting from a reduction in expected extras payouts to clients because lockdowns put the brakes on elective hospital procedures and extras services. Non-surgical claims were down 5 per cent in Victoria and NSW, while they fell a combined 2 per cent in other states.
However, Medibank gave back by deferring its planned premium increase by six months to October this year, costing the group about $163 million in lost revenue over the period. Premiums were expected to increase by 3.1 per cent from 1 April 2022.
The results from the latest half-year show Medibank remains in a healthy position leading into the current half, supporting its plans to withhold premium increases until later this year. The group's health insurance profit was up 10.3 per cent for the six months to the end of December due to the benign claims environment.
Group underlying net profit after tax was up 4.4 per cent to $212.4 million and although the bottom-line result was 2.7 per cent down on the previous corresponding period, this was largely due to a 57 per cent drop in investment income.
---
18. Treasury Wine Estates (TWE)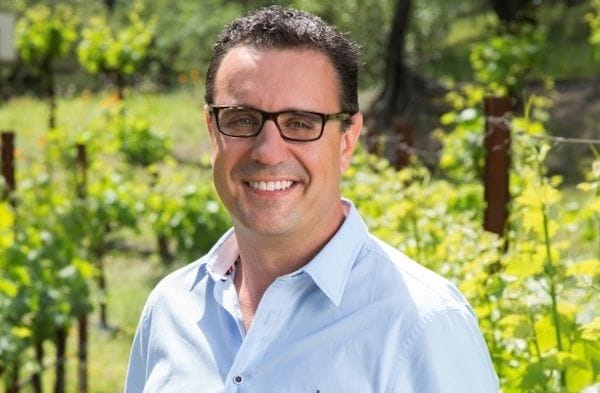 FOOD, BEVERAGE & TOBACCO
2021 rank: 20
Market Cap: $8.54b
FY21 revenue: $2.68b
FY21 profit: $250m
Listed: 2011
CEO: Tim Ford
CEO salary: $3.18m
After appearing to be staving off the impact of Chinese tariffs on its bottom line for a few results announcements in a row, Penfolds owner Treasury Wine Estates (ASX: TWE) was poured a tall glass of reality in early 2022.
The company, which had previously been notching slight profit growth despite Chinese revenues being just a drop of what they used to be, announced in February this year that the EBITS (earnings before interest, tax and material items) contribution from Australian sales to Mainland China fell from $78.2 million in 1H21, to just $2 million this recent half.
Excluding sales from China, TWE's earnings would have actually risen by 28 per cent thanks to its other verticals pulling their weight. But it goes without saying, the former Asian trading partner's oxidation from the balance sheet is giving CEO Tim Ford quite the hangover.
His strategy is to double down on other international markets as China pulls away, with the performance of Treasury Americas and Treasury Premium Brands becoming more important to the ongoing growth of the vintner.
This strategy is best demonstrated by the Melbourne-headquartered company's $433 million acquisition of Frank Family Vineyards, announced in November 2021.
Treasury Wine's leadership believes the Napa Valley, California-based business will be highly complementary to its Americas business by filling a key portfolio gap for luxury chardonnay.
"The acquisition of Frank Family Vineyards represents an outstanding complementary addition to the Treasury Americas brand portfolio and is another important step towards our ambition of becoming the premium wine market leader in the Americas," Ford said at the time.
"Together with them, we are excited by the future potential that will be unlocked by the strengths of the Treasury Americas luxury wine platforms."
Meanwhile, the performance of China-reliant luxury wine brand Penfolds is taking more of a backseat as diplomatic relationships between Australia and China remain strained.
The brand, grown in South Australia, reported a 19 per cent decline in earnings to $165.1 million in the six months to 31 December 2021, with TWE blaming reduced shipments to China.
TWE expects that trading conditions in the second half will be broadly consistent with those in 1H22 across all key global markets and channels.
"Following the past two years of significant change within TWE and the markets in which we operate, we have shifted our focus from a mindset of 'recovery and restructuring' to one of 'growth and innovation'," Ford said.
"We have great confidence that by leveraging the unique strengths of our business – our people, our brands and our asset base – we are well placed to capitalise on the significant opportunities across the global markets in which we operate."
---
19. Crown Resorts (CWN)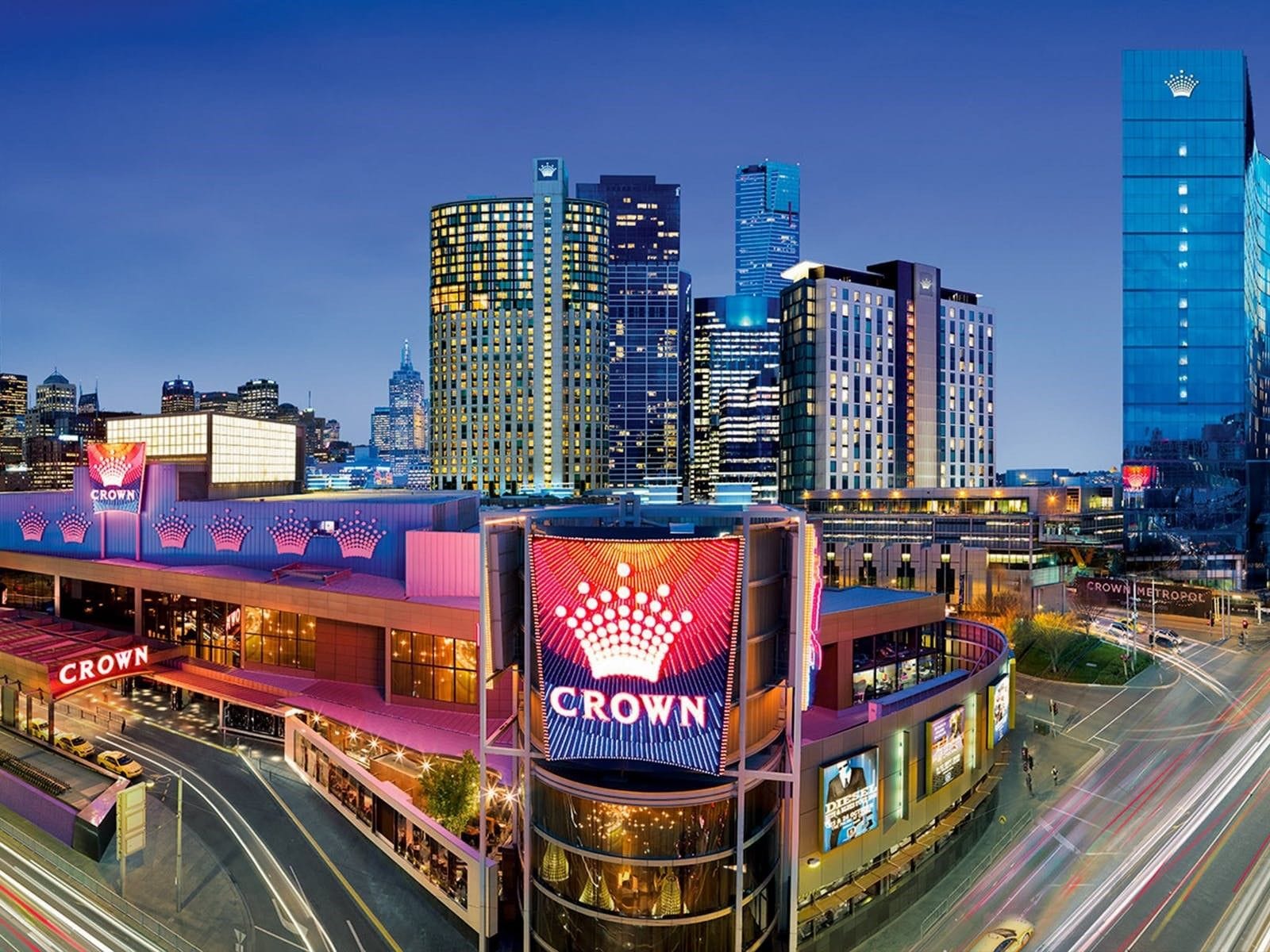 CONSUMER SERVICES
2021 rank: 18
Market Cap: $8.40b
FY21 revenue: $1.53b
FY21 loss: $261.3m
Listed: 2007
CEO: Steve McCann
CEO salary: $2.5m (plus incentives)
Embattled casino operator Crown Resorts (ASX: CWN) could be making its last appearance on the Melbourne Top Companies list following the $8.9 billion takeover bid by US private equity giant Blackstone.
While it is still awaiting shareholder approval, the offer of $13.10 per share has been supported by the board and is understood to be enough to sway Crown's biggest shareholder James Packer to accept the deal amid the ongoing regulatory controversy swirling the company.
Blackstone is keen on Crown despite its Barangaroo casino in Sydney still waiting on a gaming licence following the damaging findings of the Bergin inquiry. The NSW and Victorian authorities have both found Crown unfit to hold a casino licence, prompting a strategy to reform the company's operations from the ground up.
However, that hasn't stemmed the fallout from the Royal Commission into the company's dealings.
The latest is the long expected civil action launched against Crown Resorts by regulatory body AUSTRAC in relation to its investigation into money laundering activities at the company's casinos in Melbourne and Perth.
The action is seeking unspecified penalties from the company, although if the penalties are too steep, some analysts believe it could potentially cruel the Blackstone deal.
Blackstone will be encouraged by news that the NSW Independent Liquor & Gaming Authority is reported to be considering granting Crown conditional approval to open its gaming floors at Barangaroo in March.
While Crown reported a 34 per cent increase in revenue over the December half-year, the company's net loss after tax blew out to $196.3 million from a $120.9 million loss a year earlier. The loss was driven in part by ongoing regulatory matters with most of the $50 million in extra costs related to legal and consulting fees.
CEO Steve McCann says despite the loss he is confident Crown has turned the corner as reflected in the increased bid announced by Blackstone – the fourth offer since it launched the original bid in November last year.
While Packer hasn't shown his hand on whether to accept the bid, it is seen as an easy out for the billionaire who has effectively stepped aside from exerting influence on the board following the royal commission into the casino's operations.
The royal commission recommended Packer's 37 per cent stake be cut to 5 per cent. Packer will pocket about $3.3 million of the proceeds should the Blackstone takeover proceed.
---
20. IDP Education (IEL)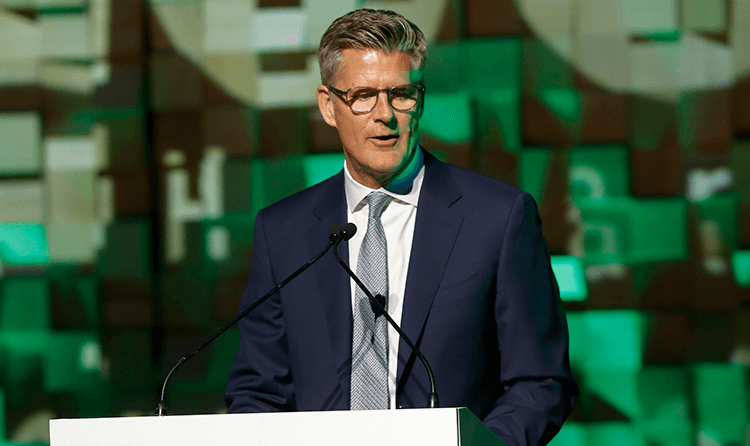 EDUCATION
2021 rank: 22
Market Cap: $8.22b
FY21 revenue: $528.74m
FY21 profit: $39.46m
Listed: 2015
CEO: Andrew Barkla
CEO salary: $2.56m
Tough times for the higher education sector over the past two years have led to a shake-up in the ownership of IDP Education (ASX: IEL), the world's largest international student placement company.
Established in 1969 as Australian Asian Universities Cooperation Scheme to deliver development assistance to universities in South-East Asia - particularly Singapore, Indonesia and Malaysia - IDP Education for may years was majority owned by Education Australia, an entity that represents 38 Australian universities.
In March last year, Education Australia, the international marketing arm of the Australian university sector, announced that its then 40 per cent holding in IDP Education would be sold down and the remaining shares distributed to the universities directly.
The move was opportune for the shareholder universities during the downturn in the lucrative international student market. Some universities have scaled back their holdings in IDP Education, effectively cashing in after a decades-long investment.
In line with the selldown, IDP Education has revealed that the board will ultimately comprise independent directors plus CEO Andrew Barkla, with Education Australia no longer represented in line with the company's founding constitution.
The restructure of the company's ownership comes as IDP Education experiences a rebound in the international student market across the education sector globally. IDP Education says total student placement volumes were up 33 per cent in the December half from a year earlier with the northern hemisphere seeing the biggest gains.
Australia has yet to match gains in the company's offshore markets, especially India where the business acquired 100 per cent of the British Council's IELTS business in a deal completed in July last year. The Indian division helped bolster the group's English Language Testing revenue by 62 per cent.
The acquisition is considered highly strategic by IDP Education in the fast-growing International English Language Testing market in India. The division helped the company lift testing volumes by 79 per cent to almost one million in the December half-year.
The International English Language Testing System is the world's most popular English language test for study and migration, used by more than 10,000 organisations around the world to determine the English language proficiency of students.
---
CLICK BELOW FOR THIS YEAR'S TOP 50
Market caps are based on the close of trade, 18 March 2022.
This list was prepared with information provided by the ASX.
Get our daily business news
Sign up to our free email news updates.
Help us deliver quality journalism to you.
As a free and independent news site providing daily updates
during a period of unprecedented challenges for businesses everywhere
we call on your support