Companies that make a living dealing with messy materials, such as Incitec Pivot (ASX: IPL) and Cleanaway Waste Management (ASX: CWY), did much of the heavy lifting for growing the middle section of the Melbourne Top Companies List 2022.
Both recorded share price growth of more than 30 per cent over the past 12 months and have undergone changes in the upper ranks. Incitec recently appointed a new CFO in Paul Victor, while Cleanaway appointed Mark Schubert as its CEO following the unceremonious exit of Vik Bansal who was the subject of bullying allegations.
Medical imaging company Pro Medicus cracked the Top 30 for the first time; impressive given the founder-led business made its inaugural Melbourne Top Companies appearance in 2020.
In fact, if it weren't for the health-tech sell-off that has taken place since the start of 2022, Pro Medicus would likely be bumper to bumper with Carsales.com (ASX: CAR), whose shares have recorded solid double-digit price gains.
---
21. Vicinity Centres (VCX)


REAL ESTATE
2021 rank: 21
Market Cap: $8.19b
FY21 revenue: $1.17b
FY21 loss: $258.0m
Listed: 2011
CEO: Grant Kelley
CEO salary: $2.78m
After two years of upheaval, retail centres are finally on the recovery path with the latest half-year earnings performance from Vicinity Centres (ASX: VCX) revealing the resilience of its bricks-and-mortar retail model.
The recovery spurred Vicinity to recycle some of its capital during the first half of FY22, which was buoyed by a net profit of $650.2 million. The result, led by a rebound in property valuations, represented a $1 billion turnaround for the group.
Positioning for growth, Vicinity took advantage of improved capital values to sell its 50 per cent stake in Runaway Bay Shopping Centre on the Gold Coast for $132 million - 18 per cent above book value.
Earlier, the group took a foothold in one of the Gold Coast's prime tourism retail opportunities with the acquisition of a 50 per cent interest in Harbour Town Premium Outlets for $358 million.
Harbour Town offers potential upside for Vicinity with a master-planned expansion in the wings for the 22ha site. The deal also aligns with Vicinity's strategy of growing its Premium and DFO segments.
Despite the rebound in the retail sector, Vicinity is taking stock of the challenges since 2020. This has prompted a focus on new products and services in the areas of logistics, data, automation, artificial intelligence and energy.
Vicinity last year announced an investment with Asian technology and innovation investor Taronga Ventures to connect the group with technology that is revolutionising the retail sector. The tie-up focuses on sustainability measures that add value to the group, complementing measures such as Vicinity's $73 million national solar program.
Vicinity has 611 assets under management in Australia valued at $23.4 billion. The group directly owns a $14.3 billion portfolio of 60 shopping centres, including Australia's biggest, Chadstone in Melbourne.
---
22. Incitec Pivot (IPL)


MATERIALS
2021 rank: 26
Market Cap: $7.34b
FY21 revenue: $4.35b
FY21 profit: $149.1m
Listed: 2003
CEO: Jeanne Johns
CEO salary: $4.23m
Incitec Pivot's (ASX: IPL) Gibson Island ammonia manufacturing plant in Brisbane stepped up to meet the shortage of AdBlue that hit the country's transport industry earlier this year.
AdBlue is a vital diesel exhaust additive for modern diesel engines, and while 90 per cent is made from technical grade imported urea, Incitec Pivot supplies 10 per cent of the market from Gibson Island. The company announced in 2021 a 'reluctant' plan to close Gibson Island in December this year because it has been unable to secure a low-cost gas agreement from Australian suppliers.
Incitec Pivot managed to increase its AdBlue production by about 800 per cent to three million litres a week to meet about three-quarters of Australia's needs after panic buying led to a shortage of the essential transport industry product. It was able to do this without affecting its supply of fertiliser urea products to farmers.
Taking a long-term view of maintaining the security of supply, Incitec Pivot is planning a manufacturing assessment to produce technical grade urea for supply to other Australian manufacturers of AdBlue.
In a sign that Gibson Island may not be mothballed just yet, Incitec Pivot has partnered with Andrew Forrest's Fortescue Future Industries to develop industrial-scale green ammonia production at the facility. Preliminary studies have found the project is technically feasible which could see Gibson Island transition to a renewable manufacturing future.
Incitec Pivot is also working with Singapore's Keppel Infrastructure and Temasek Holding to investigate the feasibility of producing green ammonia at two of its Australian sites in a bit to tap into rising demand for carbon-free energy in Asia.
---
23. Atlas Arteria (ALX)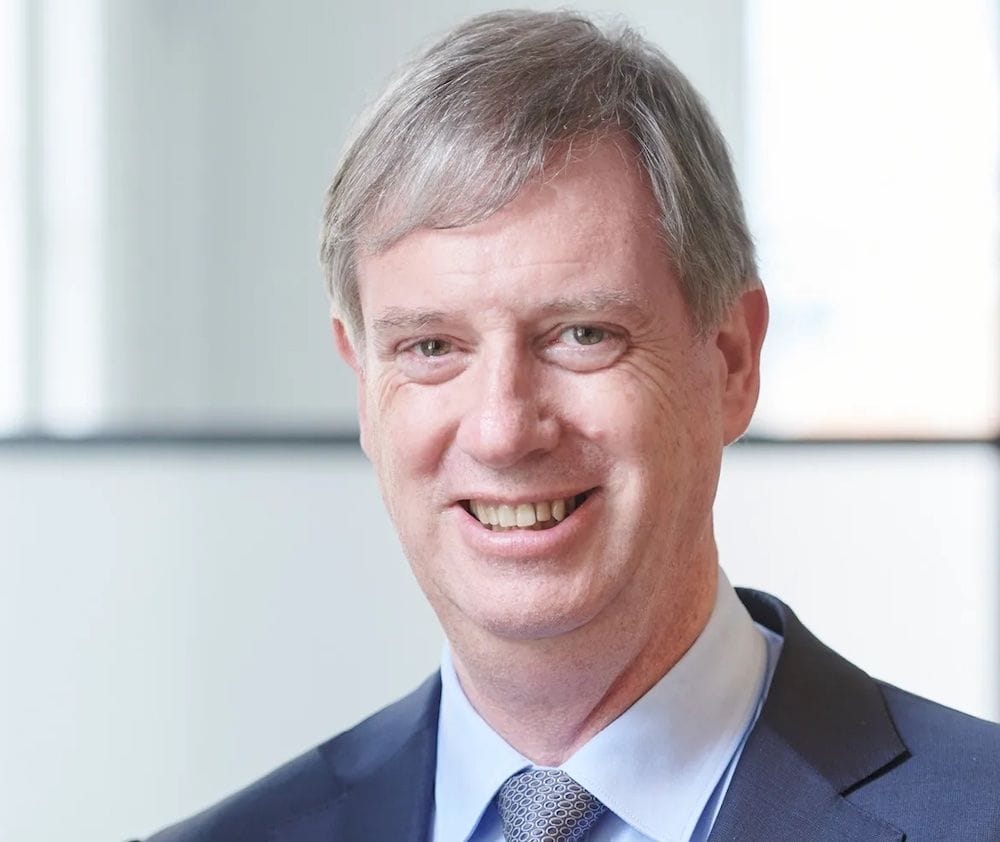 UTILITIES
TRANSPORTATION
2021 rank: NEW TO LIST
Market Cap: $6.94b
FY21 revenue: $100.65m
FY21 profit: $163.69m
Listed: 2010
CEO: Graeme Bevans
CEO salary: $3.25m
An investment in Atlas Arteria (ASX: ALX) provides exposure to the group's ownership of five assets in France, Germany and the US, which may not have gone so well this time last year but are now on the road to recovery.
The strength of the business, which was previously known as Macquarie Atlas Roads and is one of the world's largest toll road operators, is that it is to some extent inflation proof. That's a plus in this current environment of rising prices.
With toll charges on Atlas Arteria's assets tied to inflation, and the company achieving low-cost long-term debt funding across the portfolio, the company believes it is well placed to outperform as global economies recover and inflation rises.
COVID-19 showed that not many businesses are bomb proof, yet with pandemic disruptions to traffic flows abating for now, Atlas Arteria is cautiously optimistic of the future.
A significant rebound in traffic volumes across all but one of its toll roads sets the group on track for a return to form, as reflected in a return to profit in FY21 from a net loss the previous year.
The Warnow Tunnel at Rostock in Germany's north was the only toll road to experience a drop in traffic volume in 2021, a fall of 4.3 per cent which was partially offset by a 2.5 per cent increase in the average toll charged.
The tunnel, Germany's first privately funded road project and one of only two toll roads in the country, is located in an area that has been hard hit by lockdowns, although conditions improved in the final quarter of the calendar year.
Atlas Arteria has a promising outlook for its European operations, revealing it is undertaking positive dialogue with the French Government over its road development objectives and that its balance sheet has significant capacity to fund new road projects.
---
24. Orica (ORI)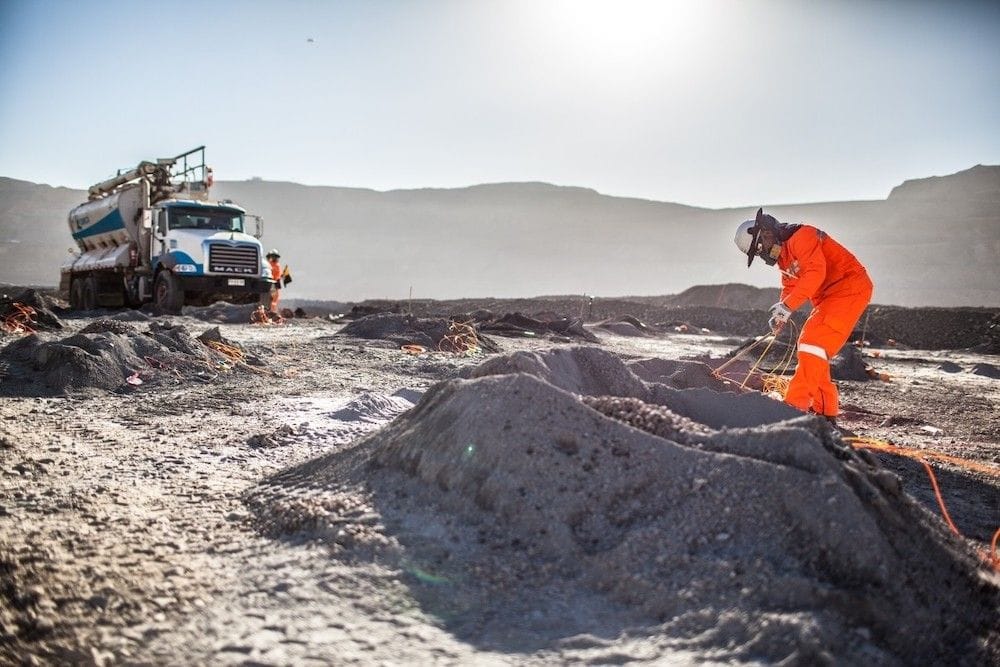 MATERIALS
2021 rank: 25
Market Cap: $6.28b
FY21 revenue: $5.2b
FY21 loss: $163.9m
Listed: 1961
CEO: Sanjeev Gandhi
CEO salary: $1.99m
The world's largest explosives manufacturer, Orica (ASX: ORI), had trouble making the right kind of noise for shareholders in FY21.
New CEO Sanjeev Gandhi, who was appointed in April last year, had to report a loss of $164 million due largely to a second year of significant writedowns.
But the company also had to endure soft conditions in the first half, including Australia's trade spat with China which led to lower revenue from thermal coal mining activity.
Ghandi has since announced a refresh strategy for Orica targeting its four key business divisions, namely mining, mining chemicals, digital solutions, and quarrying and construction.
The new CEO is expecting improvements through organic growth within these divisions by pursuing high-growth opportunities and enhancing Orica's technological capabilities to improve productivity. The company's most recent market update holds some promise that it is on the right track.
"We've been able to maintain the positive momentum from the second half last year and remain on track to deliver a stronger first half than the prior corresponding period," says Ghandi.
The FY22 first-half result will include Orica's sale of its Minova business to German investor Aurelius Group for $180 million. Orica has offloaded the specialist subsidiary that provides ground control solutions for the mining, civil, geotechnical and construction industries as part of its refresh strategy.
Minova provided plenty of headaches for Orica following its acquisition for $857 million in 2006, with the business underperforming for many years.
Orica considers Minova a non-core asset with its value written down over time to about $90 million. After taking into account the cost of sale, this will deliver a one-off lift to the group's first half in FY22.
Orica has given a generally upbeat outlook for FY22 as the company looks to get its fair share of the global commodities boom, although the performance will be weighted towards the second half.
---
25.
Carsales.com (CAR)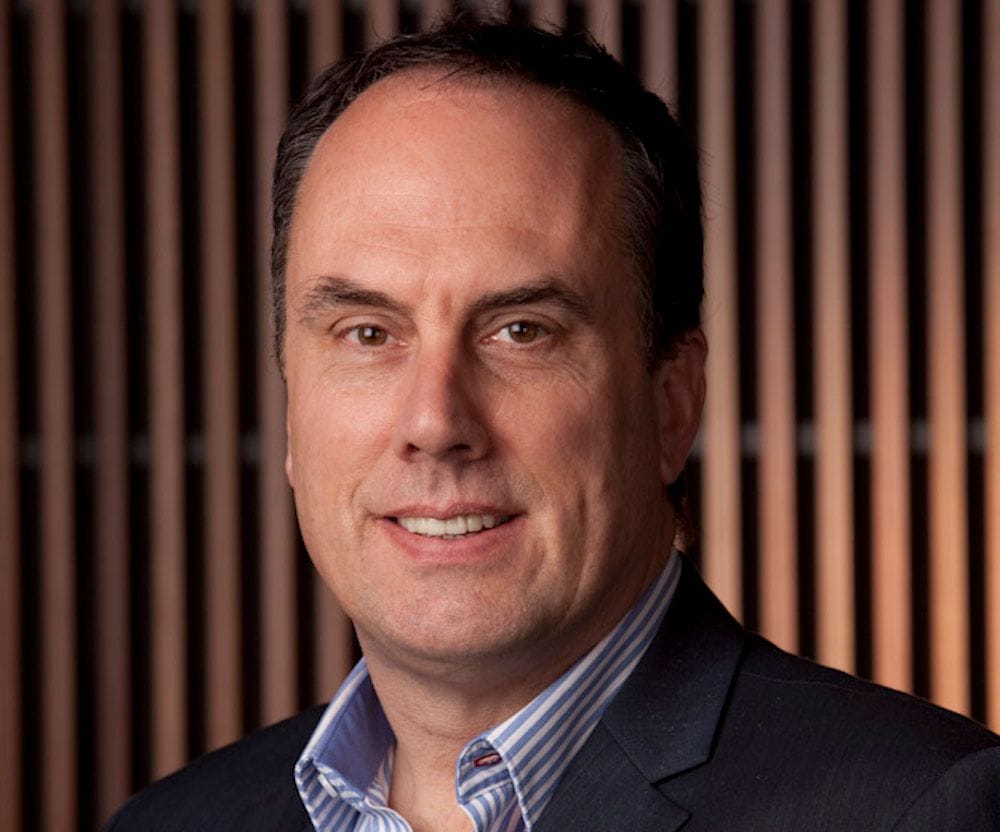 MEDIA & ENTERTAINMENT
2021 rank: 30
Market Cap: $6.10b
FY21 revenue: $427.16m
FY21 profit: $131.21m
Listed: 2009
CEO: Cameron McIntyre
CEO salary: $4.12m
International expansion by Carsales.com (ASX: CAR) is starting to pay off for the automotive sales platform.
The growth has been accelerated by strong demand and supply constraints that have kept vehicle prices high. Demand exists for vehicles across the board from trucks, cars, motorbikes and caravans. Carsales.com CEO Cameron McIntyre sees the trend continuing for the rest of the year at least.
International markets, largely Brazil, South Korea and the US, now contribute about a third of the company's revenue. The US business comprises a 49 per cent interest in Trader Interactive which was bought for about $800 million in September last year.
Revenue from international operations, which include Mexico and Chile, was up 76 per cent in the first half of FY22. McIntyre has revealed that Brazil, South Korea and the US delivered double-digit revenue growth in the first half, and all have 'significant upside potential'.
While Australian revenue was only 1 per cent up on the previous half year's big result, Carsales.com has reported that traffic to its website in Australia is up 23 per cent on pre-pandemic levels.
Demand is coming across all vehicle sectors globally, with the group reporting big interest in lifestyle vehicles such as caravans, motorbikes and boats is also strengthening.
"Our international growth strategy continues to deliver," says McIntyre in the notes accompanying the interim profit result. "We have an enviable portfolio of International assets, which are key pillars of our long-term growth agenda."
Although it hasn't issued guidance, Carsales.com is targeting a higher annual profit in the FY22 full year compared to last year.
---
26. Cleanaway Waste Management (CWY)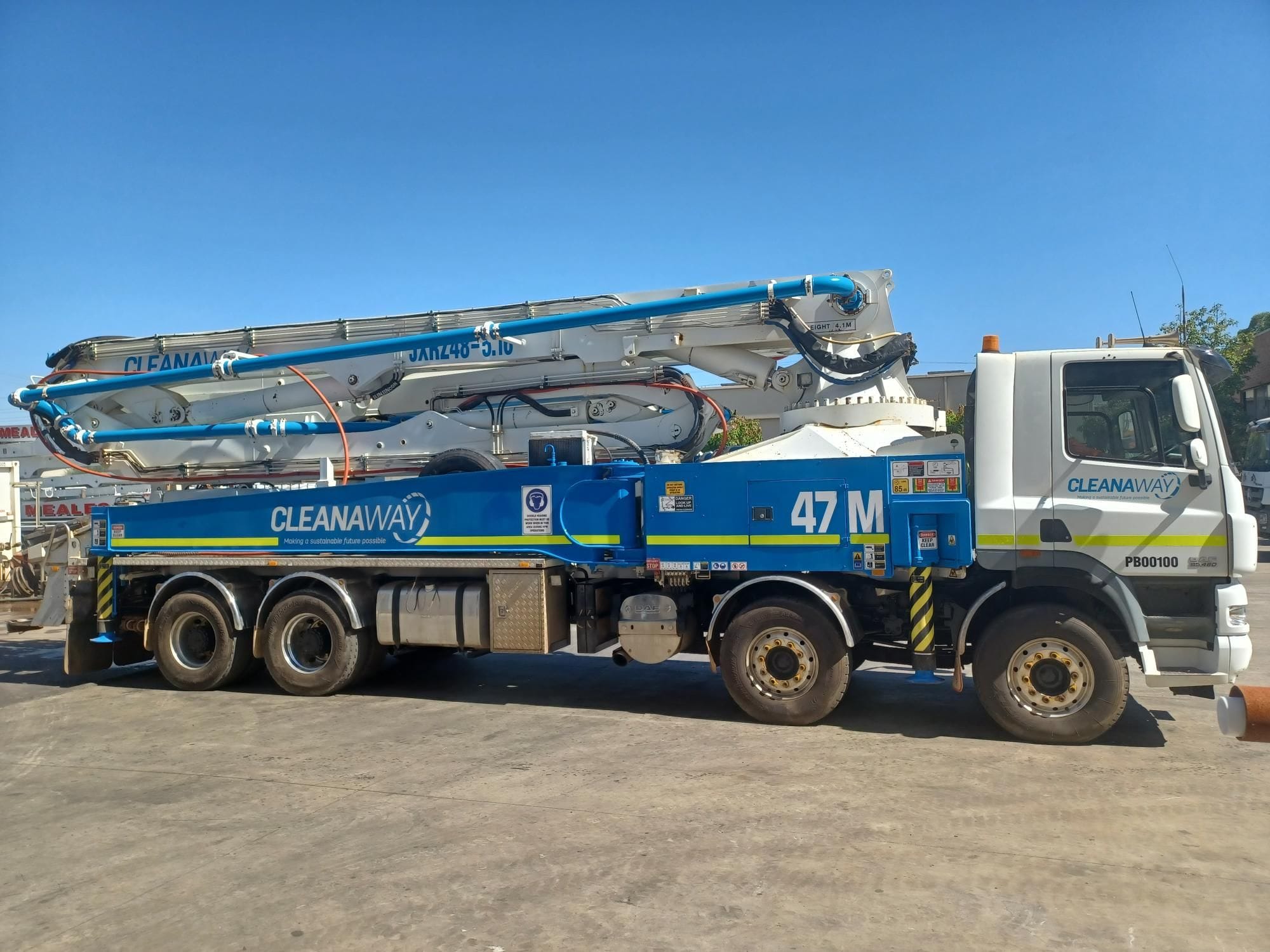 COMMERCIAL & PROFESSIONAL SERVICES
2021 rank: 29
Market Cap: $6.10b
FY21 revenue: $2.4b
FY21 loss: $147.7m
Listed: 2005
CEO & MD: Mark Schubert
CEO & MD salary: $1.4m (base salary)
Although earlier last year Cleanaway (ASX: CWY) had been willing to splurge $2.52 billion to acquire the Australian assets of its French rival Suez, the proposal was thrown to the curb after a three-way wrangle saw Veolia secure a global mega-merger with the company instead.
Opting for a 'Plan B', the company put forward a takeover of five Suez transfer stations in the Sydney suburbs of Auburn, Artarmon, Belrose, Rockdale and Ryde. The deal also included two landfill sites – with a combined area of 18.6 million cubic metres – for $501 million.
While Cleanaway is Australia's largest waste management company, the Australian Competition & Consumer Commission (ACCC) approved the buyout since Cleanaway did not operate any organic waste landfill sites of its own in Sydney. As a result, the watchdog concluded in late 2021 the "transaction is unlikely to substantially lessen competition".
Perhaps the biggest shift for the company has been the appointment of a new CEO after Vik Bansal stood down in the wake of bullying allegations, with the director acknowledging his behaviour "should have been better".
His replacement Mark Schubert took the helm at the end of August 2021. Previously, he served as executive general manager, integrated gas at Origin Energy (ASX: ORG) for four years.
Schubert guided Cleanaway through the December half, with the company reporting a net profit fall of 34 per cent year-on-year to $52.5 million due to lockdowns and restrictions, alongside costs associated with acquisitions.
Revenue increased by 16.6 per cent to $1.36 billion, of which 71 per cent came from the solid waste division. The figure was bolstered by additional volume into the Melbourne Regional Landfill site and several large council collection contracts.
Cleanaway anticipates earnings in the second half will be similar to the first (excluding the Sydney Resource Network Contribution). However, the group acknowledges COVID impacts will be "difficult to forecast".
"The Omicron COVID impact in December and into the start of 2022 has resulted in higher labour and logistics costs, both of which we expect to be temporary," Cleanaway said in a February trading update.
"The impact has moderated in February, but it remains uncertain and therefore may impact the outlook."
---
27. Alumina (AWC)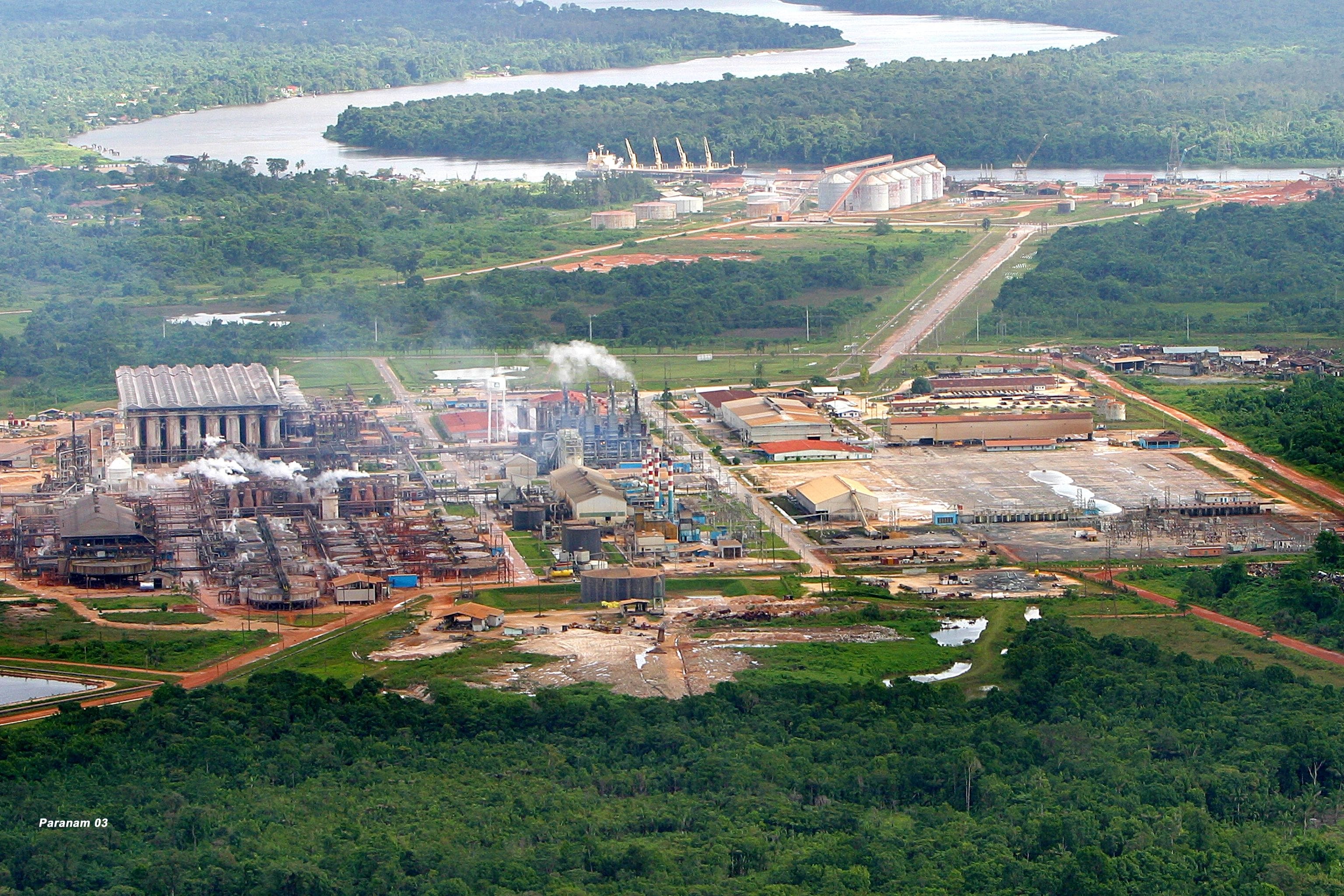 MATERIALS
2021 rank: 28
Market Cap: $5.86b
FY21 revenue: US$2.1b
FY21 profit: US$443.8m
Listed: 1961
CEO: Mike Ferraro
CEO salary: US$1.39m
Global power price rises in Europe and the constraints felt by coal-hungry China took their toll on the energy intensive aluminium smelting industry in 2021.
Lower production from competitors was good news for the world's largest alumina and bauxite producer, Alcoa World Alumina and Chemicals (AWAC), which is also reaping the rewards of a strong commodities market.
The business, which owns Victoria's Portland aluminium smelter, is a joint venture between Alumina (ASX: AWC) and US-based industrial giant Alcoa (NYSE: AA).
Alumina has a 40 per cent interest in AWAC, while Alcoa holds the balance and manages the operations.
The partners have been riding high on a spike in the alumina price due to production disruptions in Europe and Asia. AWAC operates three alumina refineries in Western Australia, along with Portland, while sourcing bauxite from two mines it operates in WA.
The full-year average price of alumina in 2021 was more than 20 per cent higher than 2020 due to the combination of stronger demand, supply disruptions and higher energy costs.
Although AWAC has faced higher production costs, the price gains for alumina have led to healthier margins for the partnership.
However, Alumina expects conditions to ease over the remainder of this year as smelter production returns to normal and capacity increases come online at low-carbon and lower-cost smelters. Alumina is forecasting this to drive aluminium production globally above 2021 levels.
Among the risks ahead for Alumina is a slowdown in construction activity in China's troubled property market which could have an impact on global demand for aluminium. Chinese demand for aluminium still rose in 2021, up 7.8 per cent.
Alumina CEO Mike Ferraro is confident the group is well placed to capitalise on demand from emerging sectors, notably electric vehicle production, as well as the construction sector.
---
28. JB Hi-Fi (JBH)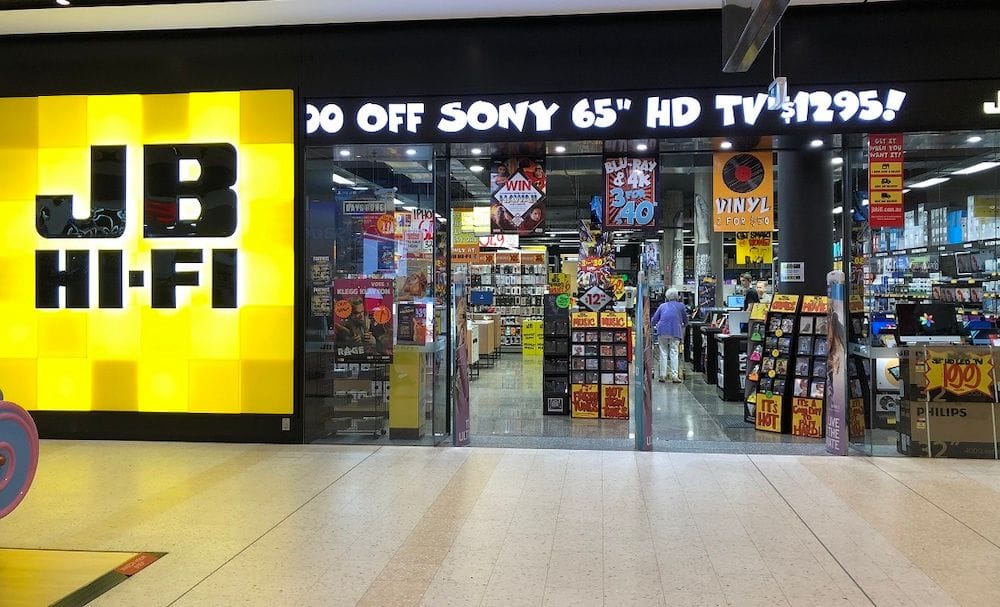 RETAILING
2021 rank: 24
Market Cap: $5.62b
FY21 revenue: $8.9b
FY21 profit: $506.1m
Listed: 2003
CEO: Terry Smart
CEO salary: $1.7m (base)
When longstanding JB Hi-Fi (ASX: JBH) executive Richard Murray announced his departure as CEO last April to head up Solomon Lew's Premier Retail, he left some big shoes to fill at what is arguably one of Australia's biggest retail success stories of the past two decades.
With brand consistency across stores mixed with the welcomingly casual handwritten signs and knowledgeable staff, JB Hi-Fi's growth was supercharged by the pandemic and its business model was able to successfully translate into a more digital, homebody world.
In the six months to December 31 last year alone, the group's online sales – including JB Hi-Fi across the pond in New Zealand as well as appliances and electronics chain The Good Guys – reached $1.1 billion, surpassing 12 months' worth of online sales in FY21.
This was quite the legacy to leave behind for Richard Murray, who had led JB Hi-Fi through its initial public offering (IPO) in 2003 and beyond as CFO for more than a decade, before taking on a CEO role that was upgraded to group CEO following the $870 million acquisition of rival The Good Guys in late 2016.
With the roll the company's been on the board could have easily poached talent from another ASX-listed or global company. But why bother when you've got the steady and proven hands of Terry Smart?
Smart and Murray had played musical chairs within key JB Hi-Fi positions for some time. The 'new' CEO was actually with the company earlier than his 'predecessor', functioning in the role of COO for a decade until 2010, before being promoted to CEO for four years while Murray handled the finances.
Murray then got his golden opportunity when Smart announced his retirement – "a hard decision to make" is how he referred to it at the time. Three years later he was back.
The chance to lead the newly integrated The Good Guys in 2017 was clearly more tempting than retirement for the retail veteran, and in just a few years of his leadership the chain's sales rose to $2.72 billion in FY21.
Meanwhile, online sales at The Good Guys more than doubled to $258.3 million during his time in charge.
The following statistic may however be the most telling about why the board selected Smart to take charge last August. In the three financial years to FY21, The Good Guys' share of group sales stayed almost the same at around 30 per cent, yet its share of earnings shot up from 17.4 per cent to 28.9 per cent.
In other words, The Good Guys has been quietly raking in the profits for the company and the directors will be looking to see what more Murray can bring to the brand he has known for so long. No doubt the group's new CFO Nick Wells, who has been with JB Hi-Fi for 12 years, will be taking notes.
---
29. Pro Medicus (PME)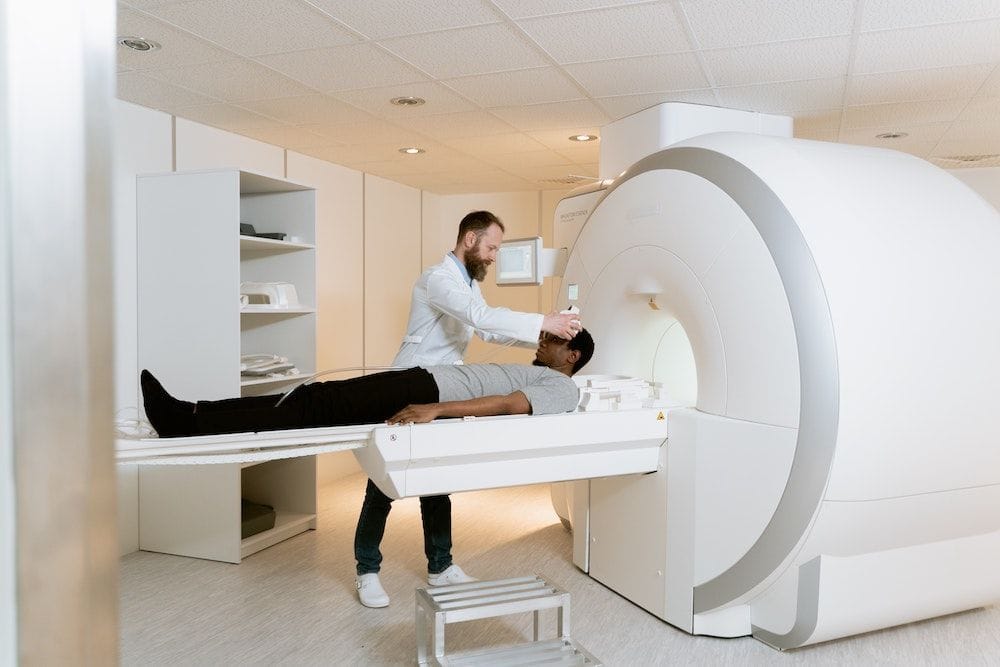 HEALTH CARE EQUIPMENT & SERVICES
2021 rank: 31
Market Cap: $4.82b
FY21 revenue: $68.06m
FY21 profit: $30.85m
Listed: 2000
CEO & MD: Dr Sam Hupert
CEO salary: $508,000
Integrated healthcare solutions provider Pro Medicus (ASX: PME) is on track for a stellar financial year after announcing record half-yearly results in February, driven by revenue growth across all its key markets.
Revenue for the half increased by more than 40 per cent to $44.3 million, as the health imaging company solidified its European and Australian offerings while increasing its North American presence, signing its fifth cloud-based US contract in a row.
In October, Pro Medicus signed a $40 million seven-year contract to deliver its Visage 7 platform to Novant Health, a community-based integrated delivery network spanning three US states, with other highlights including the renewal of its $12 million five-year contract, on an increased price per transaction basis, with Allegheny Health, the Pennsylvanian health network operator.
Developed to allow radiologists and clinicians to quickly stream 2-D, 3-D and 4-D medical images, Visage 7 imaging software is Pro Medicus's key product offering alongside radiology information systems (RIS) and picture archiving and communication systems (PACS).
"We thought it was a good result with all our key financial indicators heading in the right direction, not just revenue growth but also profit growth, margin expansion and retained earnings," Pro Medicus chief executive Dr Sam Hupert said following the 1H22 results.
"There were two key drivers behind the result. Firstly, the jump in transaction revenue from our US contracts, as several large implementations came on-stream towards the second half of FY21, such as Northwestern, NYU and Medstar.
"Secondly, the extension of the German government contract to a fourth hospital. Renewals of contracts should also not be underestimated; they are like a whole new contract."
With Visage 7 now standardised across nine of the top 20 hospitals in the US, Dr Hupert believes Pro Medicus is well-positioned in the market as imaging becomes a more significant part of a patient's healthcare record, estimated to be over 90 per cent by volume, and is enthusiastic about the future pipeline of work for the business.
"Our pipeline remains strong with very healthy representations across academic, non-academic / IDN, corporate and private market opportunities," he said.
"Many are for more than one of our products, and increasingly we are seeing opportunities that have a cloud-first policy which favours us, as we believe we are the only company to have a proven, fully cloud-native offering that operates at scale."
Pro Medicus' net profit after tax increased by 52.7 per cent in the December half to reach $20.68 million, with cash reserves up $14.91 million to $76.17 million.
---
30. Premier Investments (PMV)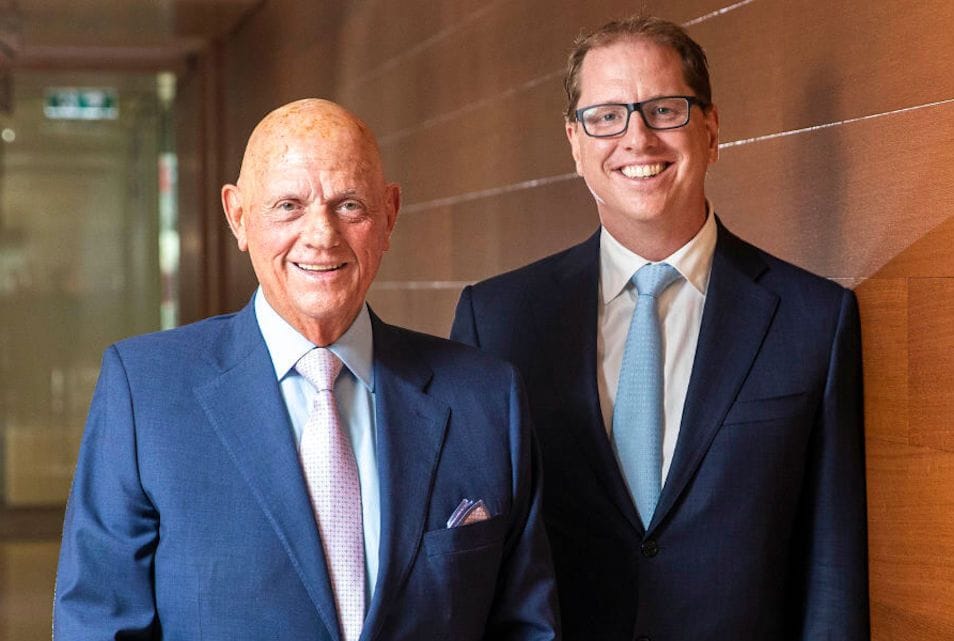 RETAILING
2021 rank: 33
Market Cap: $4.40b
FY21 revenue: $1.46b
FY21 profit: $271.84m
Listed: 1987
CEO: Richard Murray
CEO salary: $2.0m (plus incentives)
Solomon Lew's Premier Investments (ASX: PMV) is a retailer that isn't afraid to use its clout when it comes to dealing with landlords.
Lew has been front and centre in criticising 'unrealistic' shopping centre owners, especially those owning CBD locations which bore the brunt of lockdowns. This culminated in Premier Investments announcing four store closures, comprising Peter Alexander, Smiggle, Portman's and Just Jeans, in Sydney's CBD earlier this year.
Premier has made it clear it wasn't an objective to close any stores across its network, even though 25 per cent of its sales in the first half of FY22 were from online transactions. Online growth on comparable stores is now double that of the first half of FY20.
Premier Investments, which saw net earnings almost double to $271.8 million in FY21, has noted strong growth from its Smiggle stationery business and fashion retailers Peter Alexander and Portman's.
Meanwhile, Lew, who has also had his fair share of stoushes with the board of Myer Holdings (ASX: MYR), has overseen a bigger presence on the rival retailer's share register.
Premier Investments moved to just under 20 per cent control of Myer in January, after taking a 10.77 per cent interest in 2017. Lew has been hyper-critical of Myer's leadership and the lacklustre financial performance of the group.
Although Lew last year ruled out a takeover bid for Myer, his current shareholding just under the takeover threshold has sparked more rumours on that front.
Lew is leading the Myer strategy as Premier Retail's new CEO Richard Murray, the former long-time head of JB Hi-Fi, settles into the new role. Murray was appointed in September following the departure Mark McInnes as Premier Retail CEO.
McInnes, who accepted the job at Premier Investments after his controversial tenure as David Jones CEO, resigned after 10 years at the helm, working alongside his friend Lew and overseeing a 500 per cent increase in the company's share price in that time.
---
CLICK BELOW FOR THIS YEAR'S TOP 50
Market caps based on close of trade, 18 March, 2022.
This list was prepared with information provided by the ASX.
Get our daily business news
Sign up to our free email news updates.
Help us deliver quality journalism to you.
As a free and independent news site providing daily updates
during a period of unprecedented challenges for businesses everywhere
we call on your support