One would think that a commercial property company would struggle to lift through the ranks of Melbourne's Top Companies in a time like this, but that's exactly what Growthpoint Properties (ASX: GOZ) did with gusto.
Buffered by having the majority of its office properties in fringe metro markets, Growthpoint was able to record 35 per cent share price growth over the past year. The Top 40 also includes a new entrant to this list in PEXA Group (ASX: PXA), a digital mainstay that makes property transactions happen.
This section includes some of the largest swings in terms of rank and value, with fuel retailer and refiner Viva Energy (ASX: VEA) jumping eight spots, and Insignia Financial (ASX: IFL) – formerly IOOF – up by five positions.
Some of the other dramatic changes reflect major macroeconomic themes at the moment. Johns Lyng Group (ASX: JLG) appears to be well positioned in a world where climate change leads to more frequent disasters, with its niche of building and restoring properties after disasters – a specialty that has seen it more than double in size over 12 months.
The world's food supply is also under threat from more difficult climatic conditions, underscoring the importance of companies like Nufarm (ASX: NUF) whose seed and pesticide businesses lifted it by seven positions into the Top 40 in 2022.
The 31-40 section is worth slightly less than it was in 2021, but this is unsurprising given last year it included three companies that have since either been bought out or have moved offices – Tilt Renewables, Vocus Group and Reliance Worldwide.
---
31.Viva Energy Group (VEA)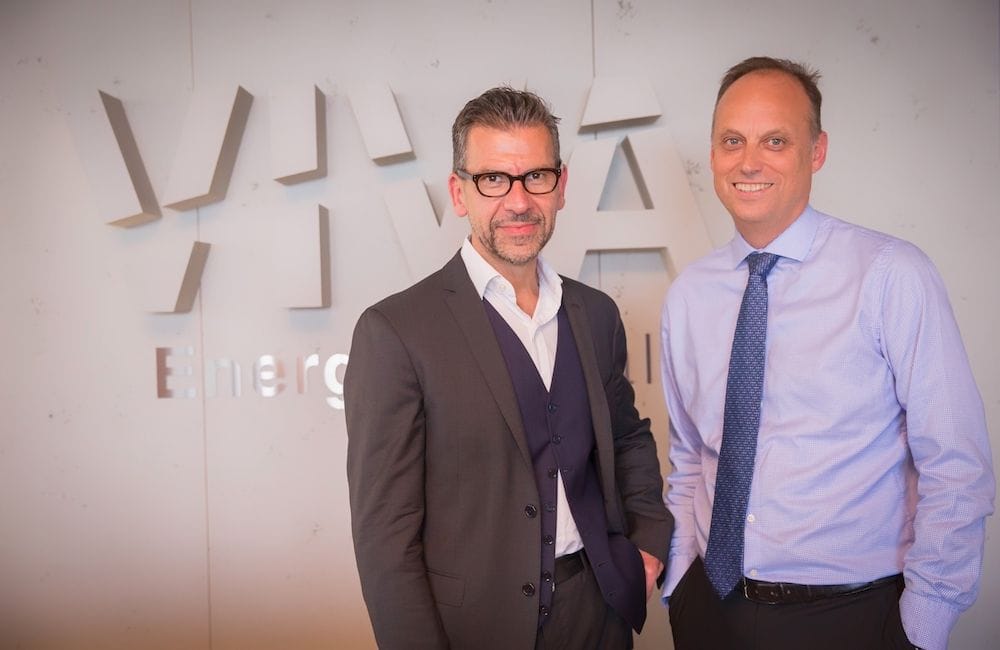 ENERGY
2021 rank: 39
Market Cap: $3.66b
FY21 revenue: $15.9b
FY21 profit: $232.9m
Listed: 2018
CEO: Scott Wyatt
CEO salary: $2.68m
Fuel retailer and refiner Viva Energy (ASX: VEA) may be ready to pull the trigger on adding an LNG import terminal to its Geelong refinery, but it is also making inroads into the future of motoring.
The group announced this month Australia's most ambitious hydrogen mobility project with the development of a New Energies Service Station in Geelong. The facility will not only offer electric vehicle recharging for motorists, but also public refuelling of hydrogen-powered heavy vehicles such as buses and trucks operating within the Geelong region.
The plan is part of Viva's vision for a Geelong Energy Hub, which will see the Victorian city become a leader in commercial deployment of hydrogen-powered electric vehicles.
This pilot project, set to open in 2023, is expected to be the first of a nationwide refuelling network at Viva's existing service stations along major routes between Melbourne and Sydney, and eventually Brisbane.
The announcement comes after a solid performance in calendar 2021 for Viva from its conventional fuel supply operations. Viva Energy supplied more than 13 billion litres of fuel during the year, representing about a quarter of the Australian market, through its 1,330 outlets under the Shell, Liberty and Westside brands.
Viva's net earnings jumped into the black in FY21, despite oil price volatility hitting margins and leading to a 48 per cent drop in profitability for its retail operations. This was offset by a 61 per cent increase in EBITDA for its commercial division which services the aviation and marine sector.
Viva, which aims to have its non-refinery businesses zero carbon by 2030, is working towards establishing new energy and non-energy pathways across its retail, commercial and refinery businesses. With the future of its Geelong refinery secured by the planned expansion, and through the emerging energy hub, Viva is targeting more than $50 million in new earnings over the next three to five years from its operations.
---
32. Netwealth Group (NWL)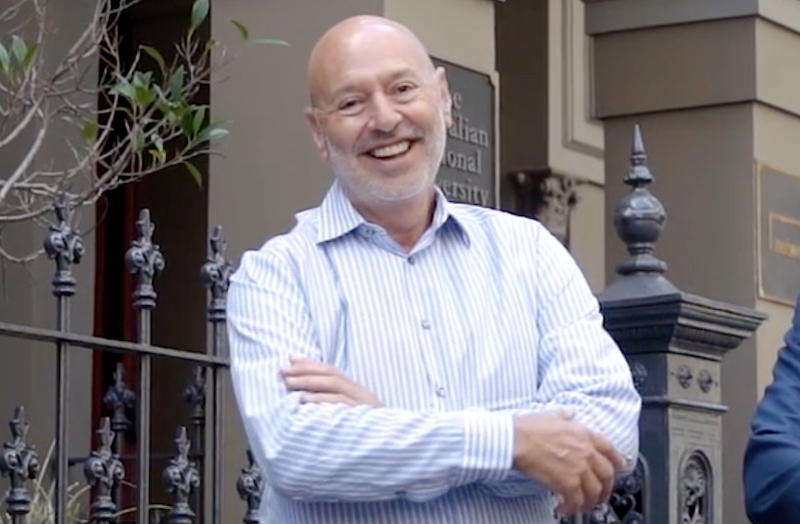 DIVERSIFIED FINANCIALS
2021 rank: 32
Market Cap: $3.54b
FY21 revenue: $144.88m
FY21 profit: $54.1m
Listed: 2017
Joint MDs: Michael Heine, Matt Heine
Joint MD salaries: $234,415 & $1,018,195 respectively
As financial advisers move away from the dominant platforms once owned by big banks and look for alternative ways to manage assets and execute trades on behalf of clients, Netwealth (ASX: NWL) has been one of the leading beneficiaries.
However, with its share price hovering just above a 52-week low, Netwealth stock still appears to be readjusting following an astonishing rise over the first six months of the COVID pandemic when the share price almost tripled in value.
Founded in 1999 by father-and-son joint managing directors Michael and Matt Heine and Michael's brother Leslie, the share price is yet to recover after taking a hit during an unsuccessful takeover bid for rival Praemium (ASX: PPL) in November 2021.
Offering portfolio administration, superannuation, retirement, investment and managed account solutions to investors and non-institutional intermediaries, Netwealth warned its cash revenues would reduce further in the second half of the year as it holds less cash and receives lower margins from March, on account of a previous agreement with ANZ.
Deposits are set to drop from 95 per basis point (BPS) to 50 as part of the arrangement, with new platform pricing plans introduced on 1 January 2021, reducing platform revenue by eight bps to 31.7 bps during the first half of 2021.
In more positive news for the business, it increased its funds under administration (FUA) by almost 50 per cent in 1H22 to $56.7 billion compared to the previous year and is now the sixth-largest and fastest-growing wealth platform provider with 5.2 per cent of the market – up from just 1.2 per cent market share in 2019.
Revenue rose by almost a fifth to $84.7 million during the first half of the year, but this was slightly negated by increased operating income costs and employee benefit costs, which rose almost 34 per cent to $66.6 million, indicating operation costs might eat into future profits.
Funds under management (FUM) now sit at $13.8 billion, still relatively small in comparison to Magellan Financial Group's (ASX: MFG) $87.1 billion for example, but its growth and technological promise give Netwealth a more ambitious price-to-equity ratio (currently close to 60) than most of its peers.
"In FY2022, we have strategically stepped up our investment in our technology and operations teams to ensure that we continue to innovate and maintain our scalability and service levels as we grow rapidly," Netwealth's accompanying 1H22 press release stated.
"This investment will enable us to maximise the opportunity and our success in growing our clients, market share and profitability."
Absorbing 40 bps of margin over the past two years resulting from the fall of Reserve Bank of Australia's (RBA) cash rate to 10bps, with 107,103 client accounts and 3,254 financial intermediaries, the business believes it will see immediate benefits once this margin increases.
---
33. ARB Corporation (ARB)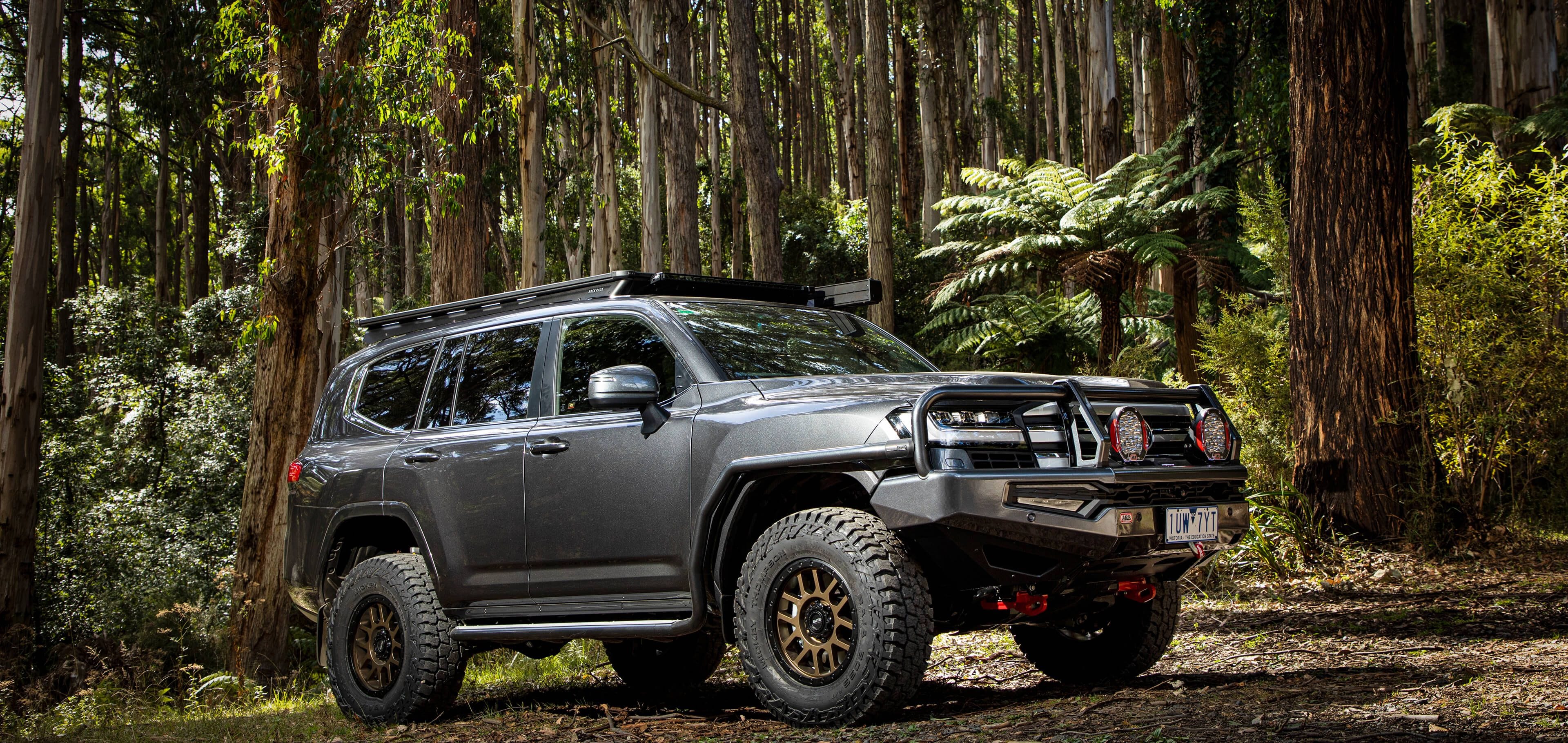 CONSUMER DISCRETIONARY
2021 rank: 36
Market Cap: $3.44b
FY21 revenue: $625.86m
FY21 profit: $112.89m
Listed: 1987
MD: Andrew Brown
MD salary: $460,327
Vehicle accessories group ARB Corp (ASX: ARB) may be accelerating its revenue base, but investors this year put the brakes on the company's record share run of the past two years.
A market favourite throughout the pandemic as consumers took to buying new and used vehicles or upgrading their existing motors, ARB is well off its record high share price of $55 reached in December and again in early January.
Some analysts believe the shares have had too good a run and they have pared back price expectations for the group, despite another healthy increase in earnings over the first half.
Revenue was up 26.5 per cent to $359.18 million in the December half, matched by a 27.6 per cent increase in net profit to $68.9 million.
That's not entirely achieved via organic growth, reflected in the strength of international sales which now represent a higher proportion of the business following the acquisition last year of Auto Styling Truckman in the UK.
The Australian new vehicle market remains robust as demand continues to meet supply-chain challenges. Data from the Federal Chamber of Automotive Industries show vehicle sales in 2021 rose 14.5 per cent.
ARB says the strength of its distribution network shows it is beating this market growth with aftermarket sales growth in Australia in the second half up 15.6 per cent. But ARB says this is well ahead of the 1.7 per cent growth in sales of new vehicles in its target market, namely medium to large SUVs and four-wheel drive utilities.
ARB scored a coup with Ford last year, securing an agreement for ARB-branded off-road accessories for the carmaker's Ranger and Everest vehicles to be sold as Ford licensed accessories.
New product development remains at the heart of ARB's growth strategy with the company's engineering team focused on creating new accessories for the new Land Cruiser 300 Series, as well as the Ranger and Everest models.
ARB is consolidating its Australian engineering teams at its head office in the Melbourne suburb of Kilsyth, where it is building a new engineering and development centre.
34. Growthpoint Properties Australia (GOZ)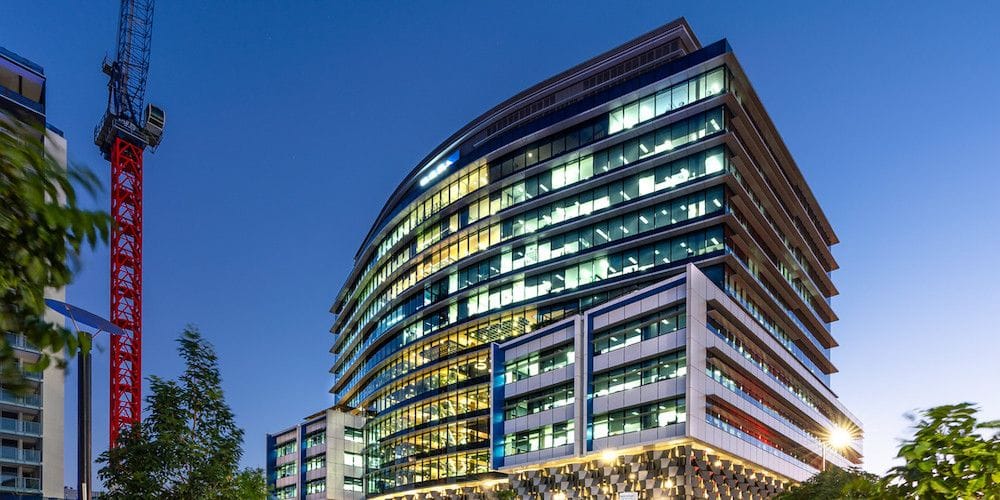 REAL ESTATE
2021 rank: 41
Market Cap: $3.42b
FY21 revenue: $294.2m
FY21 profit: $553.2m
Listed: 2007
MD: Timothy Collyer
MD salary: $2.0m
Property investment group Growthpoint Properties Australia has emerged relatively unscathed after two years of disruption from the pandemic, despite its heavy weighting towards office assets.
Two-thirds of the value of Growthpoint's 57 properties is invested in office buildings, although these are located in fringe metro markets which have largely held up well through the lockdowns.
The remainder are industrial, with the group adding to its industrial market exposure last year through the acquisition of 14.74 million new stapled securities in APN Industria REIT (ASX: ADI). The $50.87 million buy maintains the group's holding in APN Industria at 14.5 per cent.
Growthpoint has a targeted quality-tenant strategy across its property portfolio that has helped it maintain a strong track record of low vacancies. The portfolio's occupancy has averaged 97.6 per cent over the last 10 years.
The office portfolio's low vacancy rate is supported by government tenants, which account for almost a quarter of the mix, and listed companies comprising 60 per cent. The office portfolio softened slightly in the first half of FY22 with occupancy at 96 per cent, dropping one point.
Occupancy for the group's $1.6 billion industrial portfolio is at 98 per cent with a weighted average capitalisation rate of 5.2 per cent, reflecting the strength of demand from industrial tenants.
With the broad recovery in commercial property markets over the past year, the value of Growthpoint's portfolio rose 11.1 per cent in the six months to the end of December to $5 billion. This comes on top of a healthy increase in FY21, reflecting the sharp turnaround in the value of its assets over the past 18 months.
Growthpoint's operational performance also exceeded expectations with funds from operations, the main earnings measure for property investment groups, hitting the upper end of an already upgraded guidance.
The momentum has continued in FY22 after a solid first half, with Growthpoint forecasting a 5.1 per cent growth in funds from operations for the full year.
---
35. Ansell (ANN)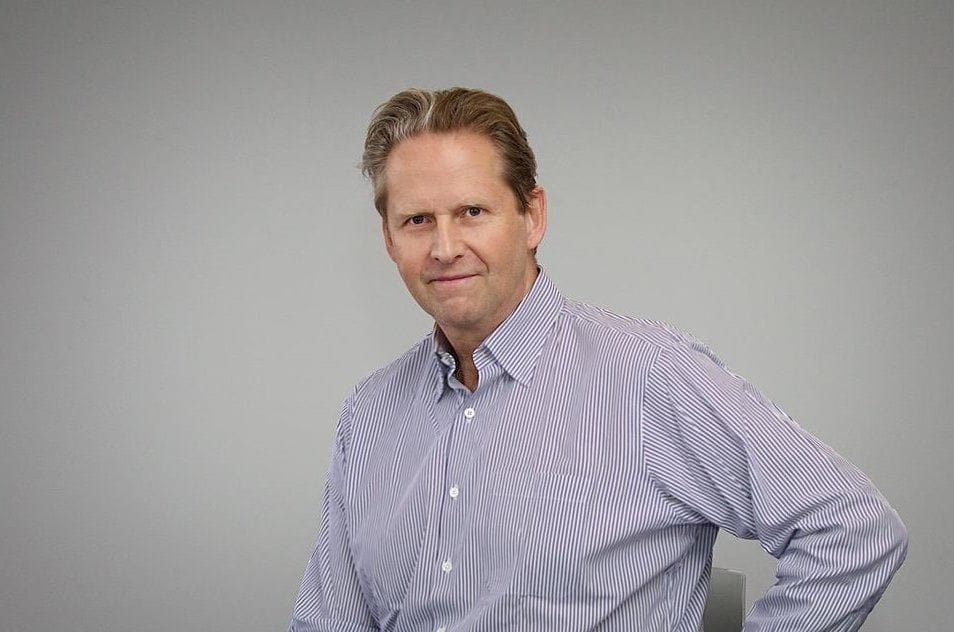 HEALTH CARE & EQUIPMENT SERVICES
2021 rank: 27
Market Cap: $3.21b
FY21 revenue: US$2.02b
FY21 profit: US$248.3m
Listed: 1985
CEO: Neil Salmon
CEO salary: 715,00 euros (plus incentives)
Protective glove manufacturer Ansell (ASX: ANN) has been caught in the middle of enforcement action by US Customs this year following complaints alleging one of its suppliers in Malaysia was using forced labour.
The move against Malaysian producer YTY Industry Holdings underscored a challenging year for Ansell which has been hit by COVID-19 shutdowns at a number of its production facilities globally.
An independent audit of YTY in April last year by Ansell revealed the Malaysian company was compliant with local labour laws with one exception that YTY says was sorted by June.
YTY is one of Ansell's top-five outsource suppliers producing disposable gloves, and this development has put pressure on the company to pursue a new supplier. Ansell CEO Neil Salmon, who succeeded Magnus Nicolin in September last year, says the company has a number of options available through an increased focus on in-house manufacturing, although it has already indicated this will have a negative impact on sales in the current half.
Ansell hasn't indicated it will abandon its relationship with YTY, saying it prefers to work with suppliers to achieve 'meaningful improvement' for workers rather than reactively cancelling contracts following allegations of this nature.
The Malaysian issue didn't help the company's share price, which has been falling steadily since mid-2021. Prior to that, Ansell was riding the elevated demand for protective gloves at the height of the pandemic. The company says demand for its healthcare products softened faster than expected in the December half-year.
The interim result was also impacted by production shutdowns and a slower than expected recovery of the lost output. This came on top of logistics disruptions and higher freight costs, all of which put a dampener on interim earnings, pushing net profit down 27 per cent to US$77.2 million ($106 million).
Ansell has been facing problems fulfilling orders as expected and these issues have continued into the current half year, leading Ansell to downgrade its FY22 full-year guidance.
---
36. Orora (ORA)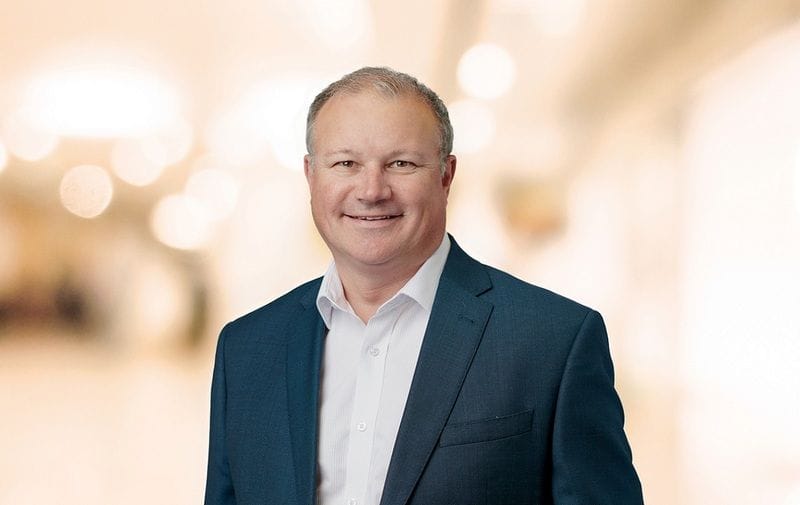 MATERIALS
2021 rank: 38
Market Cap: $3.12b
FY21 revenue: $3.54b
FY21 profit: $135.8m
Listed: 2013
CEO: Brian Lowe
CEO salary: $2.34m
When Australian winemakers took a hit from the trade stoush with China, there was little thought for the impact on the companies that supply the bottles and packaging.
Thankfully for Australia's largest wine bottle manufacturer, Orora (ASX: ORA), the hit was short-lived.
CEO Brian Lowe says 100 per cent of the capacity lost due to the wine sector's woes has been redeployed to new product categories, namely olive oil and spirits. However, the company's interim earnings reflect some of the lingering issues still facing its Australasian business.
In contrast, Orora's North American operation emerged as the star performer in the FY22 December half. This time last year, Orora was taking hits from the disruption of lockdowns in North America, but since then the business division has rebounded to deliver impressive gains in sales and EBIT of 13.9 per cent and 32 per cent respectively.
In comparison, the Australasian business was flat, although demand for cans was a bright spot. However, the group is expecting a better second half for the region as its new bottling contracts kick in with customers who have picked up the slack from the wine industry.
The company, which processes recyclables from the cash for containers scheme, is investing $110 million to boost its can production capacity and its cullet beneficiation plant at Gawler in South Australia.
The glass beneficiation plant will help Orora source more glass cullet, or crushed recycled glass, through container deposit schemes to lift the recycled content of its glass packaging.
Last financial year, Ora's beverage division achieved an average of 60 per cent recycled content in the aluminium flat sheet used to manufacture cans. In North America, the Orora Visual division added to the company's recycling credentials with a new printable fabric made entirely from recycled plastic bottles and used by its customers for advertising campaigns.
---
37. PEXA Group (PXA)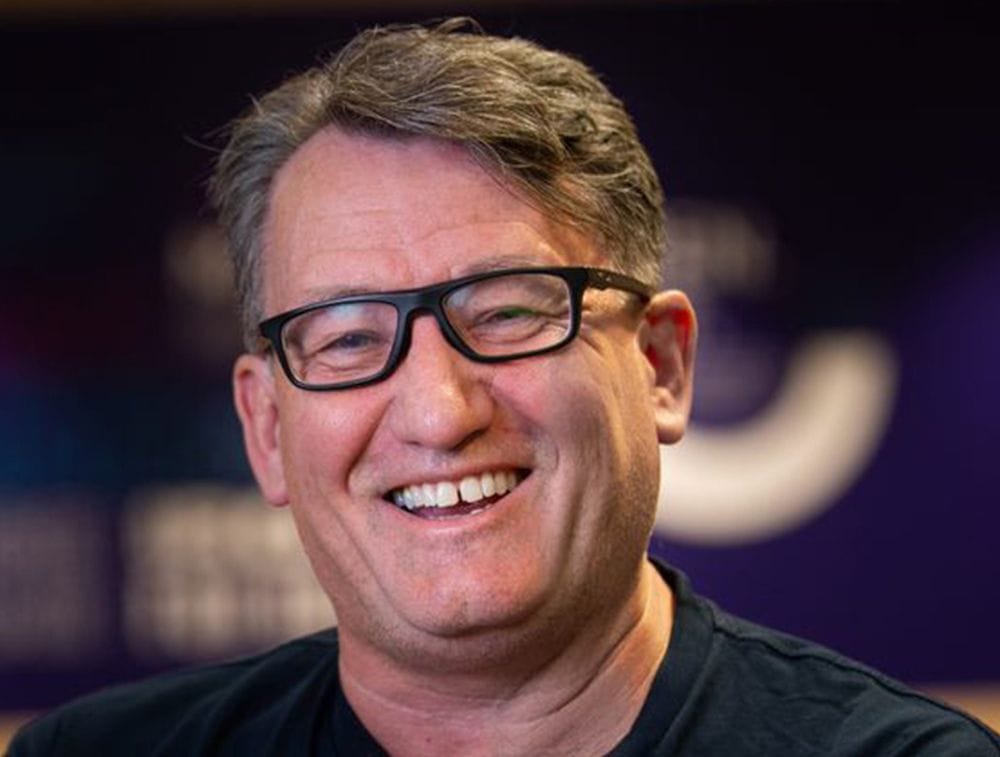 REAL ESTATE
2021 rank: NEW TO LIST
Market Cap: $3b
FY21 revenue: $221.04m
FY21 loss: $11.79m
Listed: 2021
CEO: Glenn King
CEO salary: $2.79m
Digital property settlement platform PEXA Group (ASX: PXA) had its debut on the ASX in July last year, making the most of its near monopoly position in the sector by turning over a profit in the first half.
Established in 2010, PEXA helps to electronically settle about 20,000 property transactions a week. It's one of the only platforms in the world where buyers and sellers can lodge documents with the land registry and pay settlement funds at the same time.
Currently, buyers must select the same platform, such as PEXA, to complete a single deal. However, moves are under way to deliver interoperability to the process to make it easy for both buyers and vendors to choose the platform they wish to use for the settlement process.
PEXA currently handles about 84 per cent of all property transfers across the jurisdictions in which it operates, largely NSW and Victoria, with strong growth being recorded in its newer markets of Queensland and South Australia.
The company is also exploring international markets, kicking off with the UK where it is making progress.
PEXA does have competition in the Australian digital property settlement space, including Simpli which is a partnership between ASX Ltd (ASX: ASX) and InfoTrack. Simpli entered the market in 2018 and is looking to ramp up its market presence amid government moves to lift interoperability.
More than 99 per cent of all property transactions are now completed electronically in NSW and 97 per cent in Victoria. PEXA has processed $1.8 trillion of property transactions since inception in 2010, across 10 million transactions.
PEXA is scrambling to ensure its systems are able to contend with the challenges of interoperability which scheduled to occur in calendar 2023. The first test transaction with Simpli is scheduled for September this year.
PEXA says the interoperability process is not simple with cyber security a big consideration, leading the company to suggest it should be delayed until 2024.
In the meantime, PEXA has turned around from a loss in FY21 to report a 46 per cent increase in revenue in the first half of FY22, resulting in a $9.66 million profit.
---
38. Insignia Financial (IFL)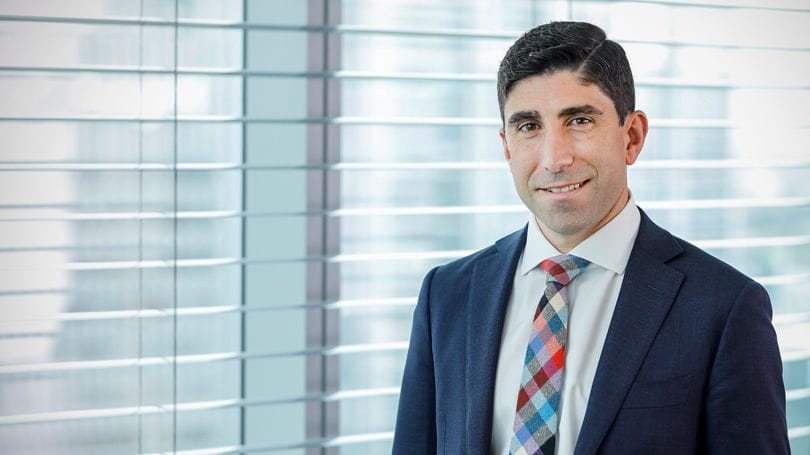 DIVERSIFIED FINANCIALS
2021 rank: 43
Market Cap: $2.42b
FY21 revenue: $1.33b
FY21 loss: $143.5m
Listed: 2003
CEO: Renato Mota
CEO salary: $2.4m
Insignia Financial (ASX: IFL) didn't exactly burst out of the gates in 2022 after the group dropped its historically significant moniker of IOOF in 2021.
The name change ends the visible ties of the group to its origins as the Independent Order of Odd Fellows, a friendly society that cared for people in need. The IOOF had its roots in the US and England when it was brought to Australia 175 years ago.
The rebranding to Insignia Financial coincided with the financial services group's $1.4 billion acquisition of National Australia Bank's MLC Wealth division in May last year. While the merger helped IOOF record an impressive 73 per cent increase in revenue in the first half of FY22, net profit failed to follow suit.
A 33 per cent fall in net profit to $36.2 million reflects higher funding costs due to the MLC buyout and the impairment of investments.
Insignia Financial has been pushing hard to integrate MLC, targeting synergies to reduce costs and it is making great strides. The group revealed in February that was ahead of its original plan to cuts costs of $218 million annually by the end of December this year - 18 months ahead of its original plans.
Insignia's post-merger simplification plan includes the sale of the Australian Executor Trustees business which is currently on the market.
The latest half year result included a full six months of the MLC business which added more than 400 advisers to the group's licensed advice business. Some advisers have left the business, many of them sole operators driven out by the challenges of the new regulatory environment. ASIC data shows that 38 per cent of financial advisers have left the industry over the past three years.
This didn't stem the growth of funds under management which increased by 2.2 per cent to $325.8 billion in the December half due. The increase was driven by a combination of capital growth and higher netflows through Insignia's expanded advised platforms.
---
39. Johns Lyng Group (JLG)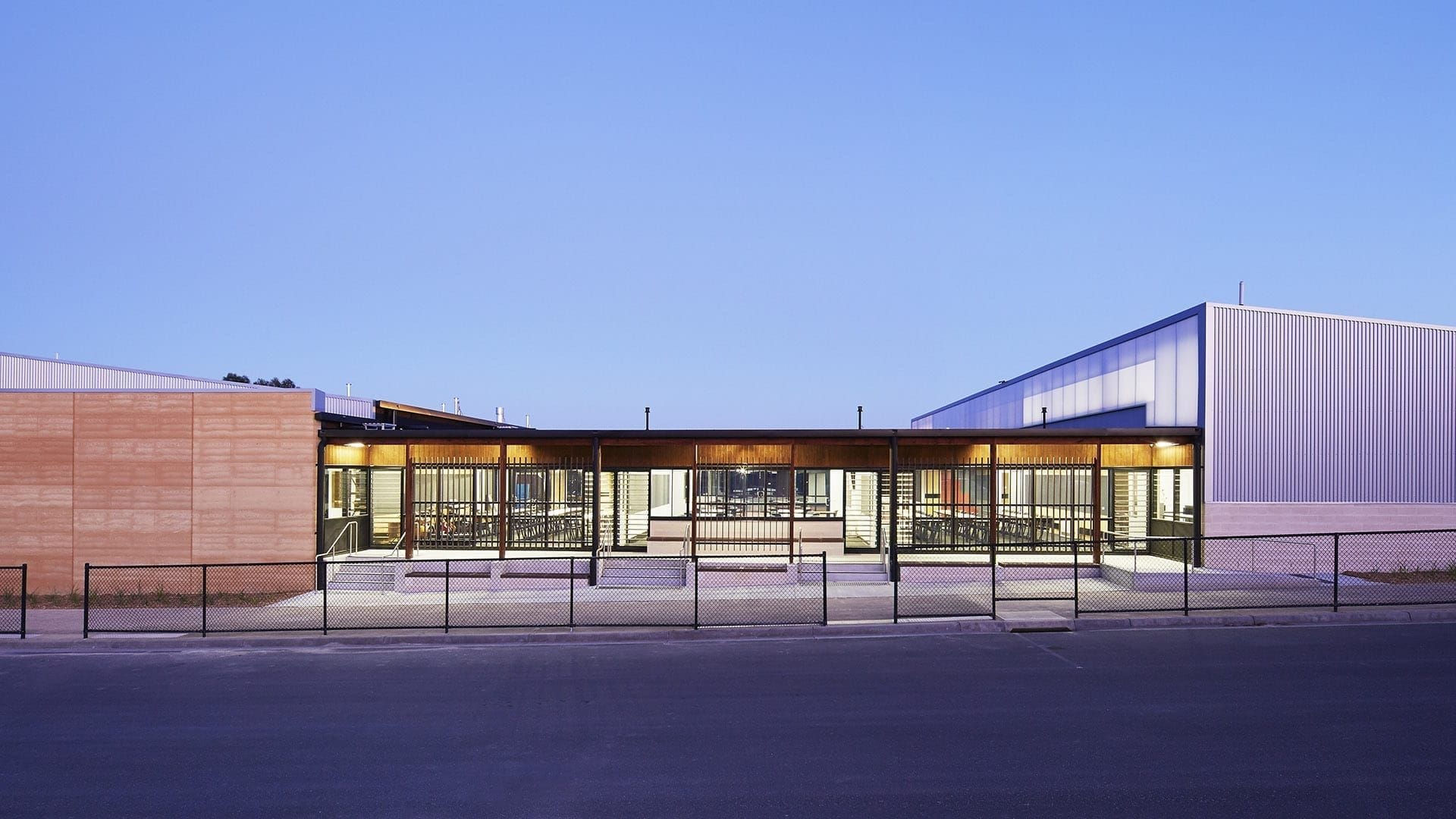 BUILDING & RESTORATION SERVICES
2021 rank: NEW TO LIST
Market Cap: $2.27b
FY21 revenue: $568.4m
FY21 profit: $29.71m
Listed: 2007
MD: Scott Didier
MD salary: $1.1m
Integrated building services group Johns Lyng Group (ASX: JLG), which builds and restores damaged properties and contents after insurable events, continues its meteoric growth with its share price more than doubling over the past 12 months.
Announcing an 11 per cent upgrade on its FY22 revenue and EBITDA forecast after delivering better than expected half-year results in February, the business' earnings have been driven by a record volume of business as usual (BAU) and catastrophe (CAT) job restorations.
In December the business also signed a three-year contract extension with Suncorp Group (ASX: SUN) for the provision of domestic building insurance repairs across most of the country.
This followed an exclusive contract with the Victorian State Government in mid-2021 to provide clean-up works on private properties damaged by severe storms during the month, with works expected to be extended across various phases.
Founded in 1953 in Melbourne, JLG underwent a management restructure in the December half, with Scott Didier – its largest shareholder and then CEO - taking the role of Group CEO, Lindsay Barber assuming the role of group chief operating officer and Nick Carnell becoming Australian CEO.
Following a period of recent expansion, JLG is now an international business with more than 1,800 employees servicing a client base comprising major insurance companies, commercial enterprises, local and state governments, and retail customers.
In the past six months, JLG has embarked on numerous strategic acquisitions in the Australian strata market through its subsidiary Bright & Duggan, gaining 11,800 lots in the process. The business acquired Change Strata Management, Structure Building Management, Shift Facilities Management and BrisBay.
JLG also acquired a 60 per cent controlling equity interest in Unitech Building Services, a South Australian-based insurance building services company, and completed the acquisition of a 60 per cent controlling equity interest in the restoration services company Steamatic Australia.
The Group's North American division obtained Reconstruction Experts, a leading provider of defect and damage insurance-focused repair services in the United States.
"With a significant volume of both BAU and CAT job registrations underway, we are expecting this performance to continue into 2H22 and have therefore issued a forecast upgrade," CEO Scott Didier said.
"Revenue from CAT-related weather events was strong during this period, up approximately 75 per cent on 1H21. This was fuelled by workflows stemming from several major weather events across this period and during the previous year."
---
40. Nufarm (NUF)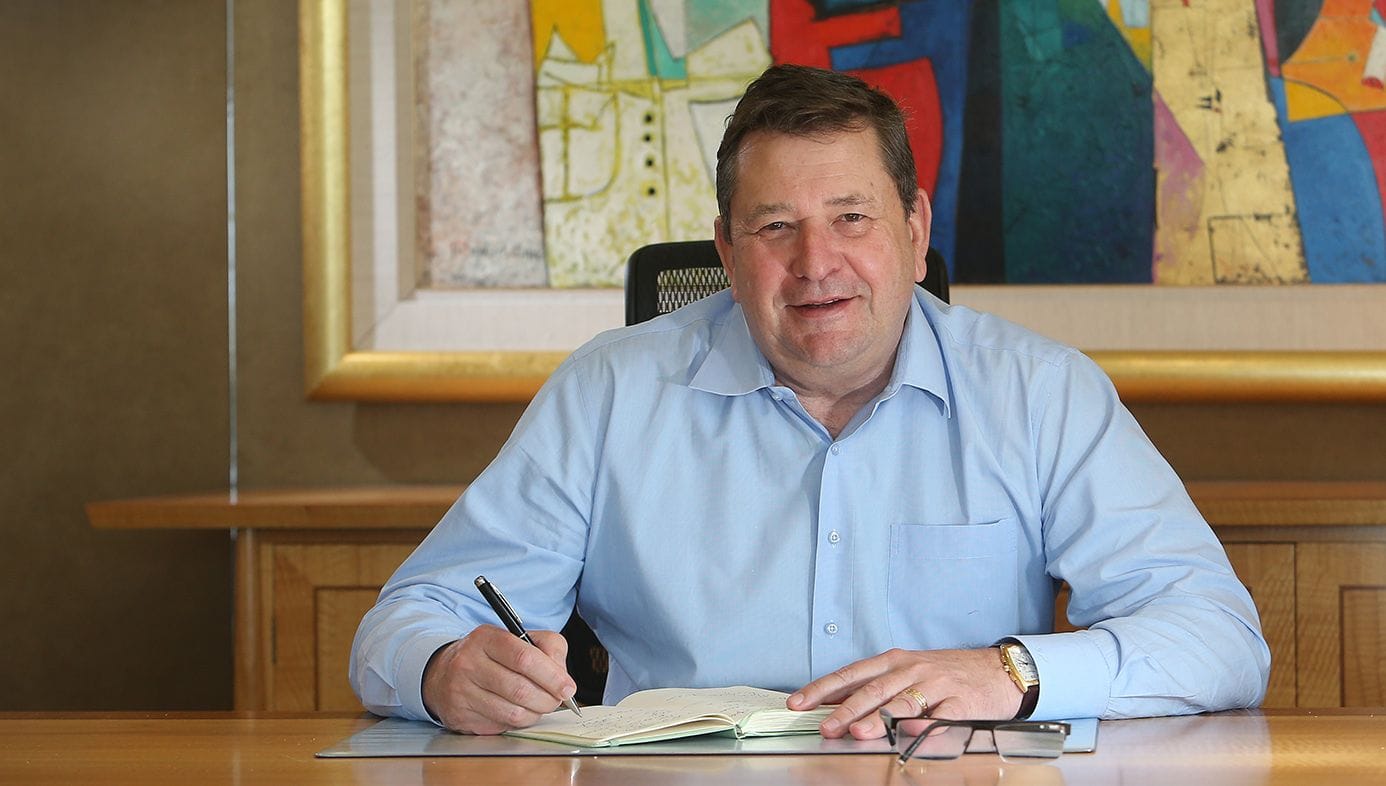 MATERIALS
2021 rank: 47
Market Cap: $2.26b
FY21 revenue: $3.21b
FY21 profit: $65.13m
Listed: 1988
CEO: Greg Hunt
CEO salary: $2.57m
Agricultural seed and chemicals group Nufarm (ASX: NUF) finished 2021 on a high as conditions for rural production generally improved.
The company's shares didn't reflect Nufarm's return to the black in FY21. However, investors did get excited after the Nuseed Carinata subsidiary struck a deal with petroleum giant BP to supply oil from canola, carinata, sorghum and sunflower for the production of biofuels. The shares briefly shot to a two-year high on the news.
Nuseed has developed oilseed carinata crops specifically for the biofuel sector and the 10-year offtake agreement with BP's North American subsidiary is a major coup for the business. In 2021, Nuseed recorded its second year of commercial field expansion and delivery of oil. The subsidiary is focused on creating high-yielding crops to enhance the sustainability of agricultural production for renewable biofuels.
While the agreement will be positive for Nufarm's underlying earnings, it isn't expected to be material in the short term. Another positive is that the expansion of Nuseed Carinata is expected to be self-funding.
Following a few tough years that included Australia's extended drought, Nufarm reported a big boost to underlying earnings in FY21 with EBITDA up 50 per cent to $61 million on just a 10 per cent lift in revenue.
Strong commodity prices are driving demand for the company's products, with solid volume growth reported in Asia.
CEO Greg Hunt sees the challenges for the group around developing new technologies for the agricultural sector to produce higher yielding crops more sustainably.
"The coming decades will see a big increase in demand for agricultural technologies, due to both the growing global population and the requirement to sustainably produce more from the scarce resources we have available," he told shareholders at the Nufarm AGM.
Hunt predicts global food output will have to increase 50 per cent by 2050 in some regions around the world as the world's population heads towards 10 billion.
"Nufarm is well positioned to play a part in delivering solutions to these global challenges," he says.
---
CLICK BELOW FOR THIS YEAR'S TOP 50
Market caps are based on the close of trade, 18 March 2021. This list was prepared with information provided by the ASX.
Get our daily business news
Sign up to our free email news updates.