Western Australia finally reopened its borders to the outside world on Thursday, prompting joyous scenes at Perth Airport as some families were able to reunite for the first time in almost two years.
However, the potential of shadow lockdown looms large, much like what was seen in the eastern states, with staff shortages likely to increase from the growing number of COVID cases and close contacts being forced into quarantine.
Living under the harshest restrictions in Australia and experiencing the fastest-growing rate of cases, there is a growing danger that WA business will become enveloped in a perfect storm of COVID-related issues.
The WA Government responded with the announcement of a $67 million assistance package last month, followed by a further $72 million this week, to help support businesses impacted by COVID, with another $12 million revealed yesterday to help boost the tourism sector.
As 27,000 people are set to arrive in the state next week, Business News Australia spoke to businesses and industry bodies across WA to get a sense of how they are coping with current COVID restrictions, what the reopening of the border will mean for companies across the state and how assisted they feel by the government support packages.
Industry and Government view
Aaron Morey, the chief economist and director at the Chamber of Commerce and Industry in WA, says his members are delighted the borders are reopening, especially due to the staff shortages, but acknowledges the issues WA businesses are currently facing.
"Looking at CBD businesses, foot traffic in retail and recreation spaces is down about 40 per cent on pre-COVID levels - consumers are obviously being a little bit more cautious, and there are some people that have to isolate," Morey says.
"But, are the consumers being cautious or are a lot more working from home? A significant portion of our white-collar sector is using a hybrid work model, whereby part of the week is in the office and part of the week is at home.
"This has had a significant impact on those areas where we have a lot of office activity and there is nowhere more impacted than in Perth."
Deborah Carr, the chairperson of the Rottnest Island Chamber of Commerce, is hoping the reopening of the borders will see the return of mid-week travellers to the Island. Over the past couple of years, daytripper numbers have decreased, but she warns that a return to pre-COVID levels is a while away.
"I think there'll be a level of uncertainty for a few months, where people just wait to see what happens and wait until they feel confident again that borders are open and they're not going to get stuck," says Carr.
"I think we're not going to see that rebound until next year. From a business point of view, the way we do business and the way we travel for business has changed."
Wes Lambert, CEO of Restaurant and Catering, would like to see the WA Government put similar measures to those implemented in NSW for WA businesses.
"Ultimately, when any state puts in business restrictions, they cannot have a one-size-fits-all solution," Lambert says, speaking before the WA Government announcement of new measures on Wednesday.
"You can't have a single amount of government support and expect that this is going to be fit for purpose for every business. In fact, the larger the business, the more likely they will be extremely negatively affected by the restriction."
Tourism Minister Roger Cook, talking after WA Premier Mark McGowan mentioned he hoped the Level 2 restrictions in Perth would only last a month, says patience is needed.
"We have to be realistic that to continue to build and bring our tourism industry back fully, this is going to take a longer period of time with a more concerted effort," says Cook.
"CBD accommodation and tourism operators have really struggled over the last couple of years, so we're going to have to continue to support the industry - make sure that we build their confidence, build their customer base, and continue to make sure that we can stimulate the demand which will continue to grow the industry into the future."
The Henley Brook (Swan Valley)
Managing director Justin Rogan lost several of his staff during the pandemic after quitting the hospitality industry for more secure professions, with some moving into solar panels and others selling tyres.
With COVID cases rising, the business has moved its staff to an A and B team model to limit contamination in case there is an outbreak at the venue. The business has adapted its offering during the lockdown, but Rogan is still dismayed at some of the expectations placed on businesses.
"It takes a staff member on a Sunday getting $40 an hour to put a stamp on someone's wrist; that's not a good use of anyone's time in this economic climate," says Rogan, who runs the laid-back, family-friendly pub in the Swan Valley.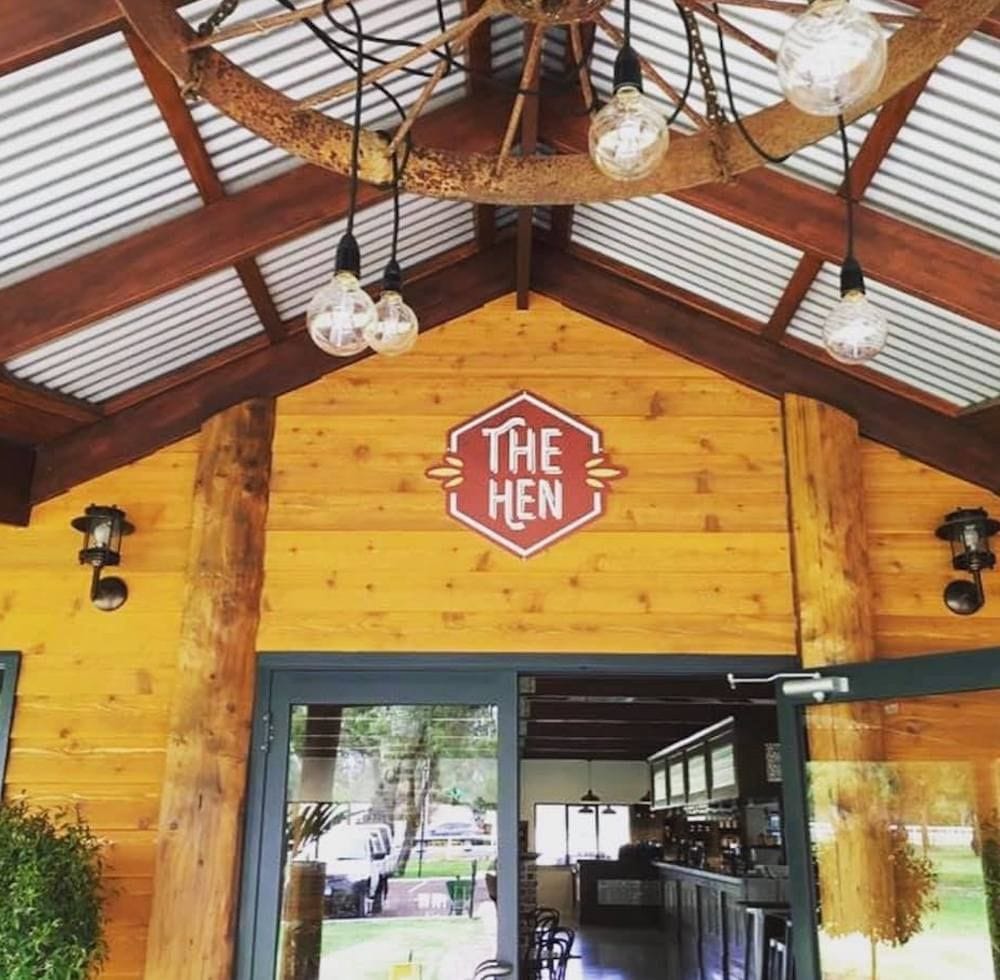 Rogan is starting to notice customers taking a more relaxed approach to mask-wearing and feels there has been a noticeable shift in people's attitudes since January, but he is still taking the COVID restrictions seriously.
"We've interpreted this stage of the restrictions in a way that allows us only a slight drop in capacity but, having said that; we've had to cut our bookings quite a lot just so that we can manage the check-in process as it's quite arduous," Rogan says.
"I don't really like the idea of asking children how old they are or asking parents any questions about their children, to be honest. As far as wearing masks and trying to enforce that doesn't sit well with me.
"Being a business that is always busy, and sometimes extremely busy, we're ending up with five-minute queues at the door to check people in properly, which is losing us business."
Rogan is delighted the international border is reopening and hopes international tourists will soon return.
"We used to have a lot of international tourists, especially midweek, and midweek is where we currently struggle," says Rogan, who has remained busy throughout the pandemic on weekends.
"Tourists from Malaysia, Singapore and China were a shot in the arm for us on a Monday, Tuesday and Wednesdays, and we miss that.
"I think the return of international travellers will be a great thing for everyone, especially in the valley where it's an easier destination than the two-and-a-half-hour drive down south."
Aravina Estate (Margaret River)
Beset with staff shortage problems since the start of the pandemic due to the lack of backpackers, co-owner of Aravina Estate, Hayley Tobin, is hoping that the reopening of the international border will come to the rescue of the business.
"The last few years have been very challenging for most hospitality venues in the country, regardless of borders opening or not, but particularly I think in Western Australia," says Tobin.
"From our point of view, the most challenging for us is not being able to rely on the backpackers, as we have so relied on them over the years.
"The impact is we have not been able to operate at our peak capacity - we can easily do 200 for fine-dining full table service on the weekend, but our current capacity is down to 70, simply because we don't have enough staff to operate."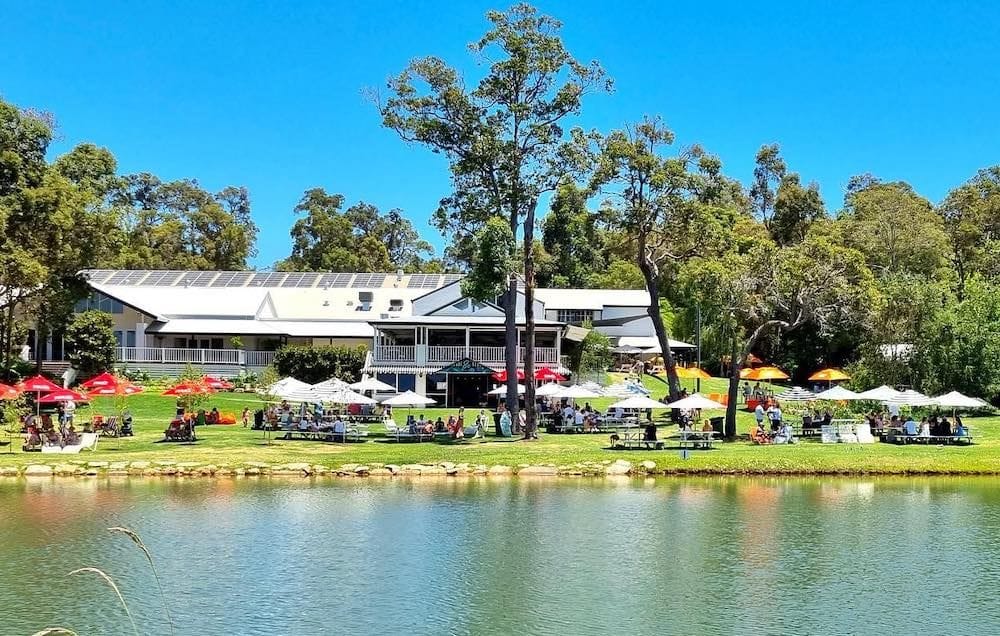 Tobin is aware that there is a premium demand for staff in the current market and believes hospitality venues are paying more in wages than they ever have before – making it economically more difficult with the current COVID restrictions in place.
The current COVID restrictions are also impacting the wedding side of the business, with wedding parties having to reduce their numbers sometimes in half to adhere to the current capacity requirements. Aravina holds 50 to 60 wedding events per season.
"With the opening of the border, and with 20,000-plus people coming into Western Australia in the next week or two, the fact that they won't really be able to enjoy the hospitality offering in this great state of Western Australia simply due to the restrictions placed on hospitality is sad," says Tobin.
"The restrictions, capping numbers and restricting capacity, coming in on the same day WA opens up, means everyone really won't be able to experience what we have to offer because we are not operating at normal levels."
In a bid to adapt to the lack of accommodation in the region, Aravina has started to offer free camping and site space on its grounds for caravans and tents.
The Alkaline Cafe (Albany)
Mel Homewood, the owner of The Alkaline Café in Albany, is physically exhausted after two years of working non-stop to cover the region's staff shortages.
Although Homewood doesn't rely on international backpackers to support staff needs, preferring to hire locally, she is hoping the opening of the borders will lead to people returning to live in the area from overseas and interstate.
A lack of accommodation and the increasing property prices in the area hasn't helped the situation. Honeywood, who has had to temporarily close the gluten-free wholefood café, has found it especially difficult to cope after masks were mandated for all indoor venues on 16 January.
"With mandates coming in, I lost 50 per cent of my staff and 70 per cent of my clientele," says Homewood, whose café sits 80 people.
"I prefer to call these people pro-choice, human rights kind of people, but at the moment, they're not coming back."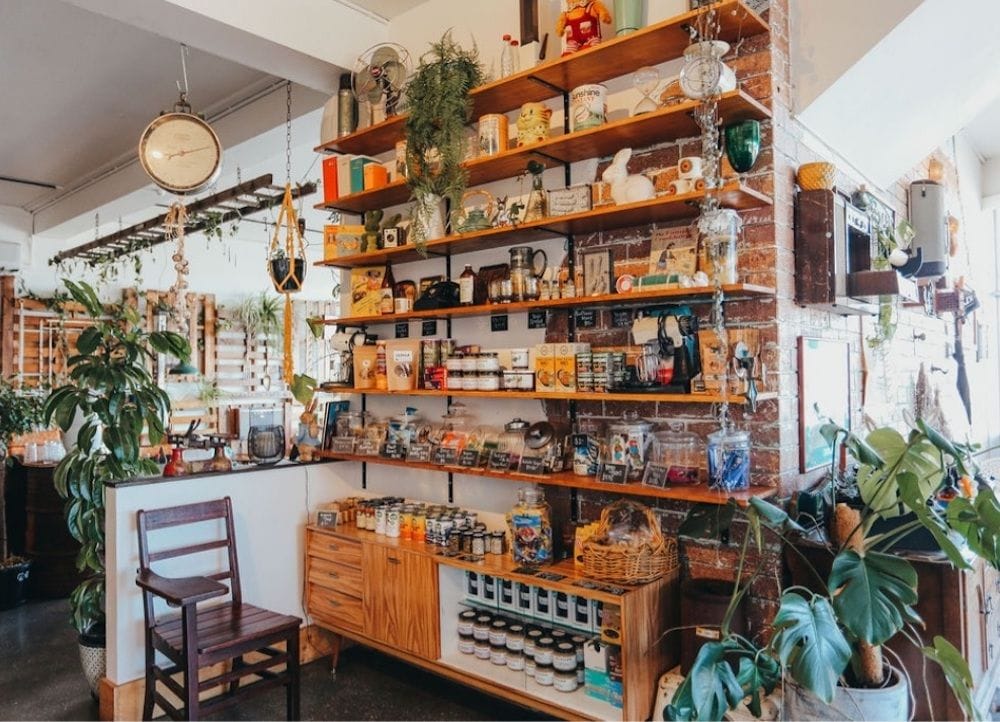 Homewood has appreciated the government's support, which she has welcomed since the start of the year after adapting well when the pandemic started.
"We're organic, we're vegan, we're gluten-free, we focus on whole foods at Alkaline," says Homewood.
"When COVID first hit, we did quite well, and we have pivoted, and we have adapted to every single confrontation there has been over the last couple of years."
The Old Synagogue (Fremantle and shortly opening on Beaufort Street)
Frustrated by the constant need to adapt to new measures that at times seem "unnecessary" and hurt the business financially, Ross Drennan, the co-owner of The Old Synagogue in Fremantle, understands the logic behind them.
"I guess we are starting to get used to having these things thrown on us, but it's devastating financially," says Drennan, who is still trying to figure out if the latest restrictions mean people are allowed to dance in the venue.
"But I suppose in practice we have to do what we've been told to do, but do we see sense in some of the rules? Absolutely not.
"It seems a bit strange that you can allow 30,000 people to go to a sports stadium, watch the footy for three hours, and then all leave at the same time, jumping onto packed trains, but you won't allow more than 150 people in a venue."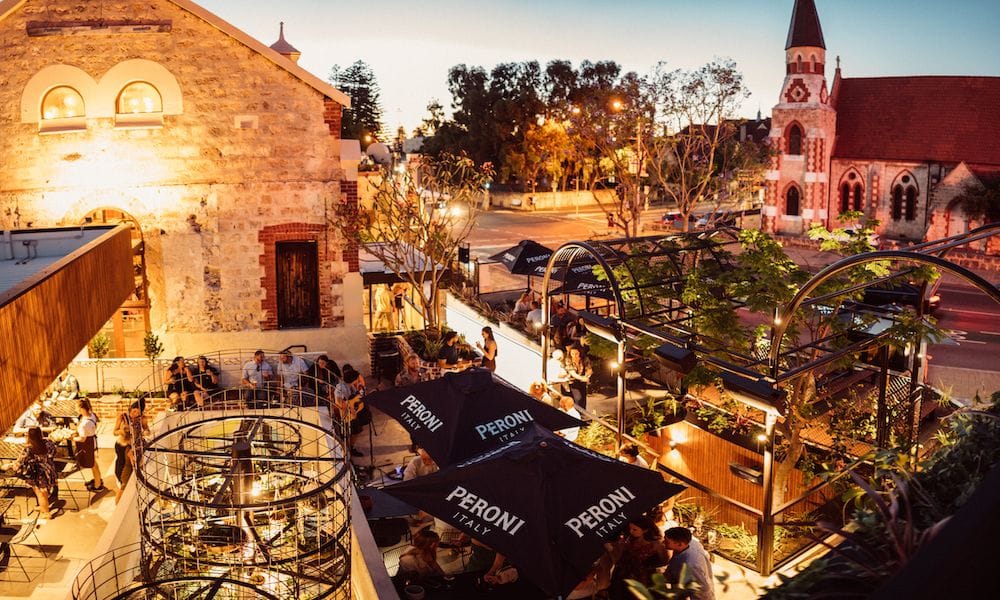 Drennan believes that younger people, who are more his target market, are a lot less fearful about the virus and want to continue with their lives after the last couple of years.
Speaking on Wednesday, before the WA Government brought out further business support measures, Drennan says the support packages to date have not been suitable to support big business.
Employing 100 staff across Asian-fusion restaurant Tonic & Ginger and three bars, The Arbour, Mr Chapple and L'Chaim, Drennan estimates the company may have lost $1 million over the Christmas and New Year period due to the restrictions in place at the time, but was only able to claim $12,500 in support.
"The worst-case scenario is that we continue to have debilitating restrictions, such as these Level 2 restrictions that came in on Thursday," says Drennan in response to the new Level 2 restrictions.
"These restrictions delay us from reaching peak caseload and prolong the pain for businesses in the process.
"Level 1 restrictions are bad enough, but stage 2 will result in mass job losses and heavily-reduced hours across the casual workforce."
Opening a new business in March, in the Old Empire Building on Beaufort Street in Perth, plans for a grand unveiling of the new multi-storey hospitality venue have had to be downsized due to COVID restrictions.
Drennan, who hopes the reopening of the borders will help lure back backpackers to solve his staff shortages, is also experiencing skyrocketing construction costs for the building due to global supply chain issues.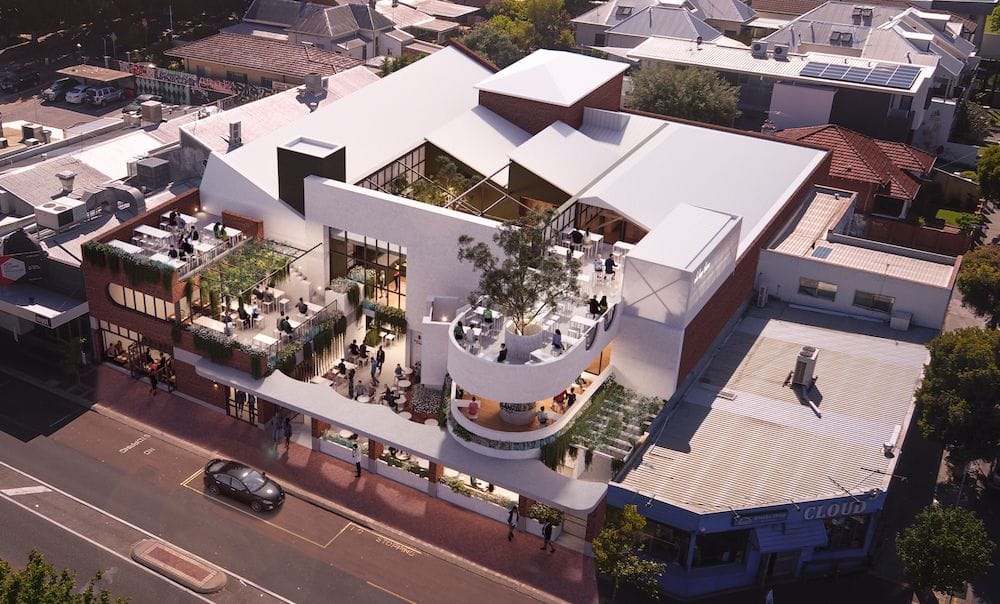 Timely Coffee (Bayswater, Perth)
On a mission to make the coffee supply chain fully transparent from plantation to cup, Timely Coffee has also been experiencing issues with the global supply chain during the pandemic.
Determined not to pass additional supply chain costs onto the consumer, owner Seb Prosser is trying to cut costs and make other efficiencies, while maintaining the business' ethical credentials.
"With COVID, it is challenging for a lot of exporting countries to send out as much coffee as they normally would," says Prosser, who has worked in coffee since the age of 16.
"There are fewer people driving trucks, fewer people on the docks, so there's a lot of coffee that is ready. It's been grown, and it's been processed, but it's just sitting there at the port in Colombia or Brazil or the origin.
"Getting it to the consuming country is really challenging at the moment, and it means the coffee has become quite expensive."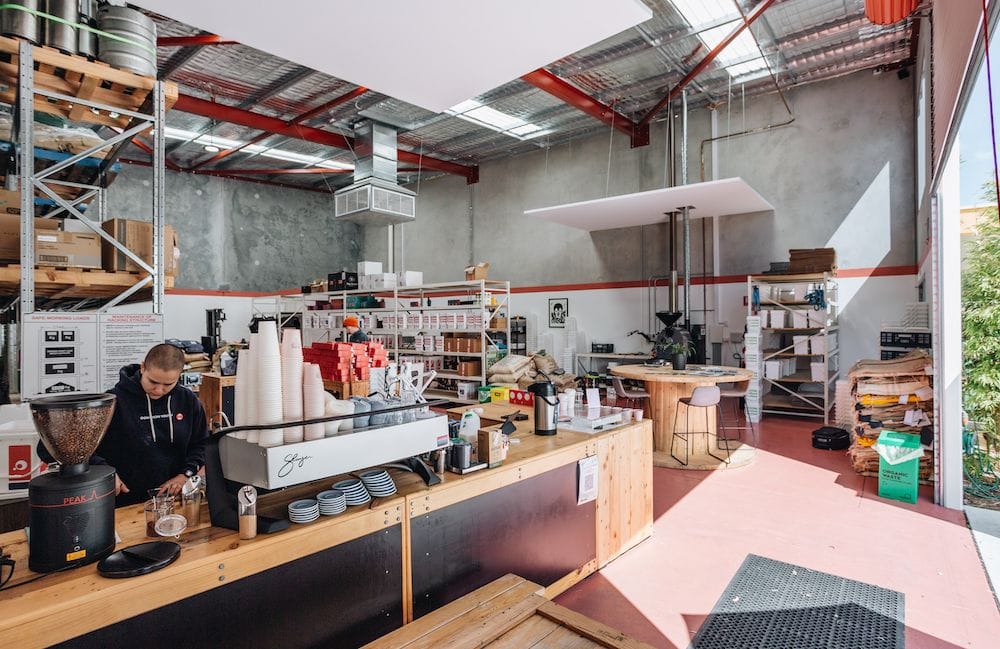 Prosser has alleviated some of the supply chain issues by cutting out intermediaries and dealing directly with a supplier in Brazil via facetime several times a week.
Trying to avoid shutting his coffee shop due to COVID is Prosser's main priority over the next three months.
While appreciative of the WA Government support to date, Prosser is adapting his business to comply with COVID restrictions, including facing capacity limits in the store, although staff safety is his number one concern.
"We are implementing a three-times-a-week RAT test for all staff, so every member of staff will have to get a negative result every time before they come to work," says Prosser, who recently acquired Precision Coffee roasters.
"We're thinking about different ways that we can try to implement COVID safety and make sure that we're keeping everyone as safe as possible.
"The business is going to fund it, and it's going to cost about $12,000 to $15,000 a year."
Get our daily business news
Sign up to our free email news updates.