21. Jackson Meyer (24)
Melbourne
2020 has been a year of milestones for Jackson Meyer.
His business Verus Global, almost two years old, managed to turn around $42 million in its first financial year of operation.
The freight forwarding company has also quickly established 15 offices in Australia, Hong Kong, mainland China and the UK.
Not bad for a 24-year-old.
With COVID-19 throwing up some challenges, Meyer barrelled through the pandemic, playing to his strengths and avoiding pitfalls in the logistics space like fashion and retail.
"It was part of the strategy when setting up to steer well clear of fashion and retail, we identified those risks," Meyer told Business News Australia's podcast Talking to Trailblazers.
"We want to offer our customers a very top notch customer service point, as well as accelerated logistics."
---

22. Andy Taylor (39)
Douugh
Sydney
In October Douugh (ASX: DOU) landed on the Australian Stock Exchange - a major moment considering it is the first 'neobank' to do so.
Following an oversubscribed $6 million capital raise the platform debuted on the exchange, raising capital to launch its new app in the United States, with an Australian launch to come in 2021.
Founded in Sydney by Andy Taylor, the company is one of a number of next-generation 'neobanks' established to disrupt traditional means of banking and target Millennial and Gen Z customers.
The company's core product is its AI-powered smart phone app and bank account that the company hopes will allow its customers to take control of their financial wellness, helping them save more and spend wisely.
Since listing, Douugh has completed its beta program and launched in the US.
Taylor also teamed up with buy-now pay-later company Humm (ASX: HUM) in December 2020 to blend the lay-buy transaction phenomenon with traditional credit through a Mastercard offering.
Humm, known for its BNPL service for larger transactions and a business model that has been profitable unlike most of its peers, will provide its technology platform to Douugh to manage a lined of credit of up to US$1,000 to eligible customers through a dedicated 'Credit Jar'.
---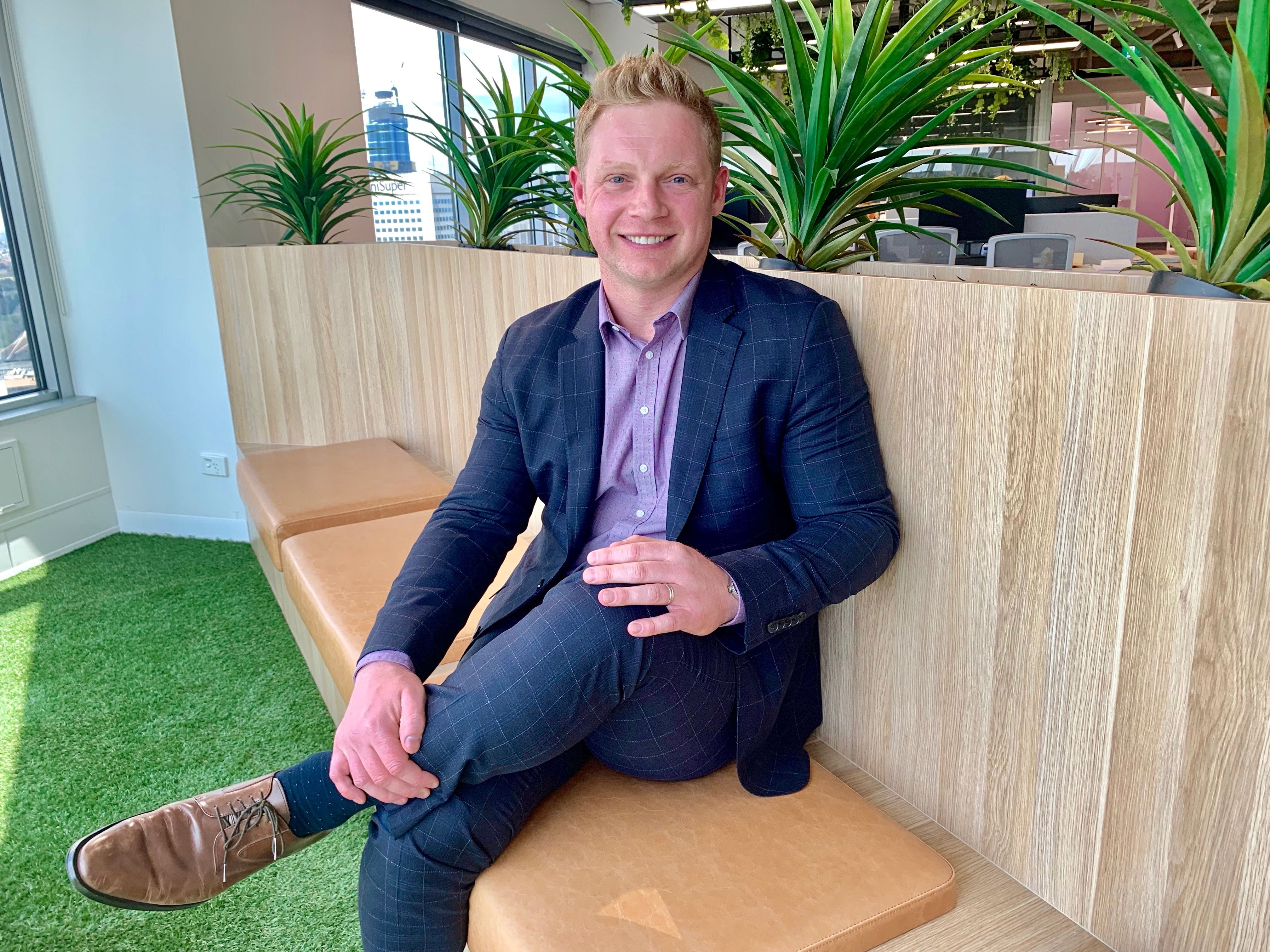 23. Josh Fegan (35)
Althea Group
Melbourne
For the top players in the medicinal cannabis industry, most of the growth opportunities are blooming overseas.
This is especially the case for Josh Fegan, the founder of one of Australia's largest cannabis players Althea Group (ASX: AGH).
In recent weeks the company has been high on legislative changes and new international agreements, paving the way for Althea's continued growth.
Pastures are now greener following the Therapeutic Goods Administration's (TGA) interim decision to down-schedule medicinal cannabis to a Schedule 3 product, as well as the US House of Representatives passing a bill that would decriminalise cannabis on a national level.
In addition, the United Nations recently reclassified cannabis so it is no longer considered a risky narcotic.
This has played into the hands of Australian cannabis manufacturers including Althea, which recently commenced production in Canada and received a sale and distribution licence from German authorities.
"We are very pleased that all relevant licenses have been granted. This will now allow Althea to focus on the sale and distribution of our products in the German market through Nimbus," says Althea founder and CEO Josh Fegan, who won the Trailblazer category at the Melbourne Young Entrepreneur Awards 2019.
"We expect to see rapid uptake given Althea's reputation and Nimbus' established market presence in Germany."
---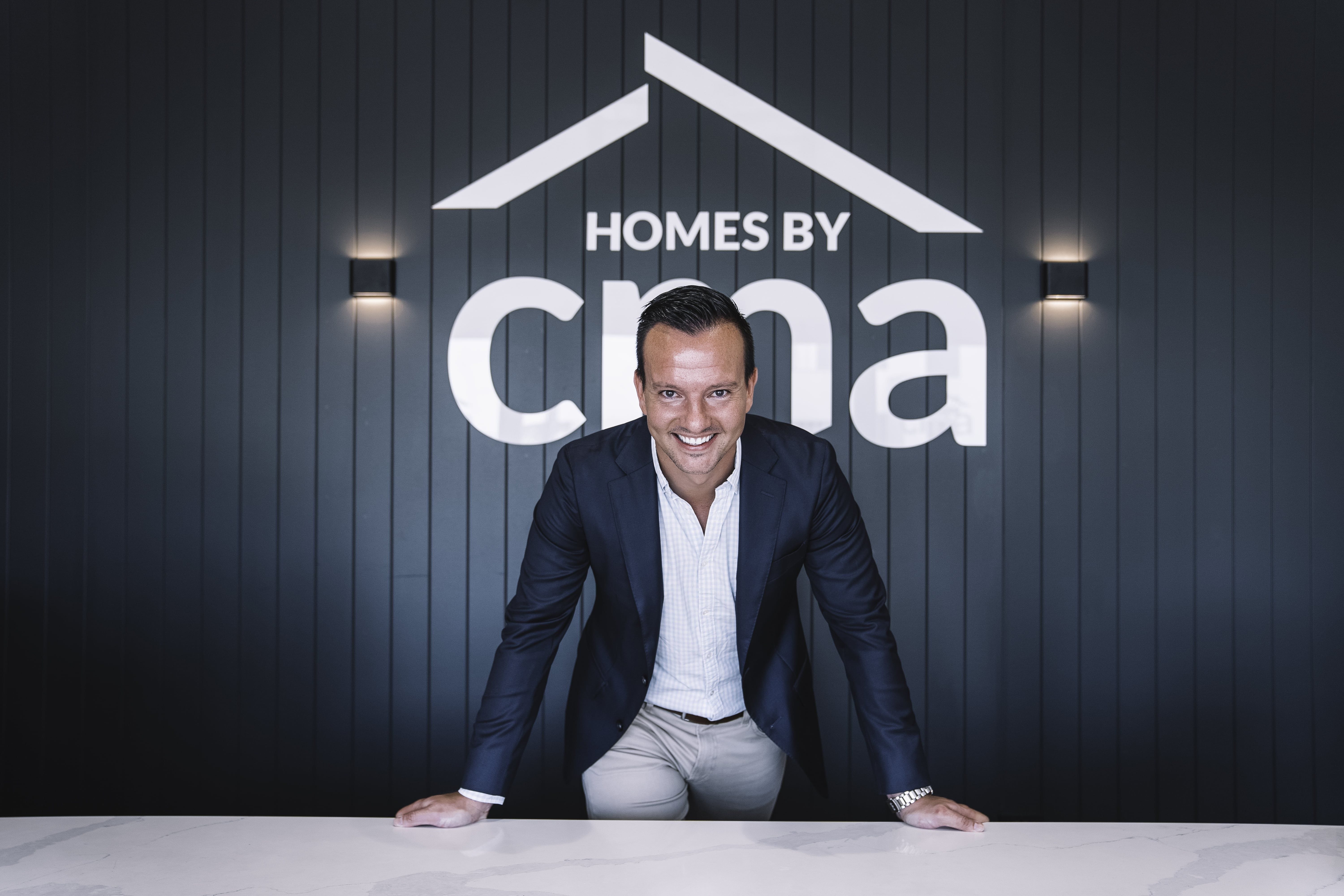 24. Chris Baptista (33)
Homes by CMA
Brisbane
Before 2020 Chris Baptista could have easily felt he was going against the grain with a debt-free business model, eschewing the high leveraging of other builders and perhaps missing out on fantastic growth opportunities.
But Baptista, whose first home building company Homes by CMA is one of the largest of its kind in Queensland, espouses a philosophy of "bulletproof financial stability" that allowed him to gain market share during the pandemic.
"I reassure staff that no matter what happens, if we lose sales nobody's quitting and I'm not getting rid of anyone. And our staff was pumped up," he says, noting the business is also supported by a very creative, visually rich and proactive social media content strategy.
"Sometimes being safe actually pays off," he says, and that pay-off for Homes by CMA equated to around 50 per cent year-on-year growth at a time when some other builders were struggling to survive.
To put the company's growth in context and how much it has grown, in September alone the team sold 73 houses, compared to around 30 in March.
---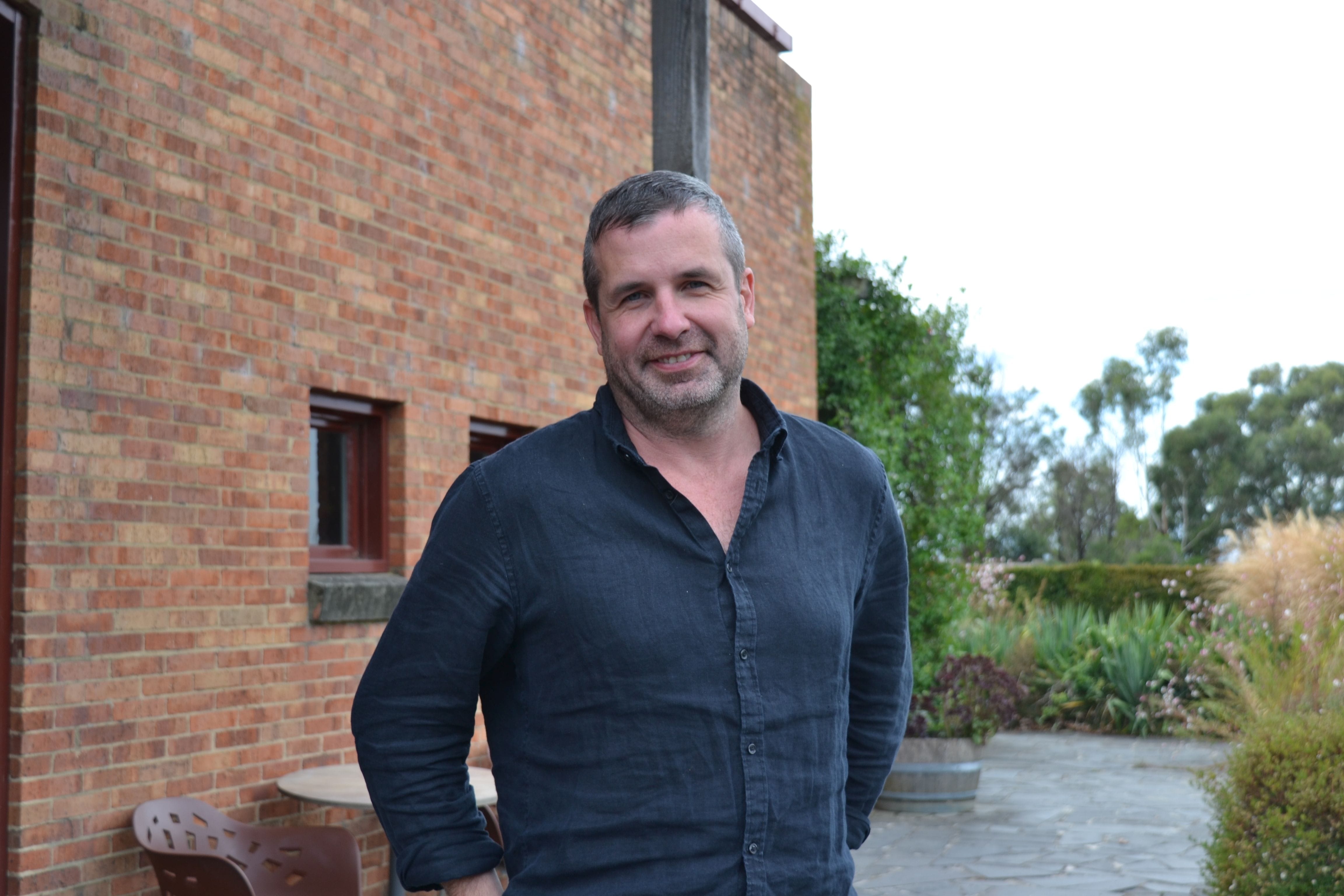 25. Rory Boyle (40)
Hampers With Bite, Promotions Warehouse
Melbourne
As one of Australia's largest distributors of corporate gifts and hampers, Rory Boyle's Hampers With Bite helped sustain connections in a year of social distancing.
Though the company traditionally focuses on food hampers, Boyle decided to pivot somewhat, creating a wellness package basically overnight for employers to send to employees.
These "home care" hampers resulted in Hampers With Bite generating double the amount of revenue it normally would during the COVID-19 lockdown period.
Promotions Warehouse, a business that traditionally makes branded products for conferences and events, also overcame insurmountable odds once Boyle began convincing businesses to gift branded yoga mats to employees.
However, it was all easier said than done. Logistical challenges with stock delays from overseas and closed borders naturally slowed things down.
But that did not stop Hampers With Bite from distributing one gift every one minute and 30 seconds.
"I sat up at night for weeks filming individualised Zoom videos to business owners and decision makers of the best places to work," Boyle said.
"I wanted to show them why now is more important than ever to show your people you care."
---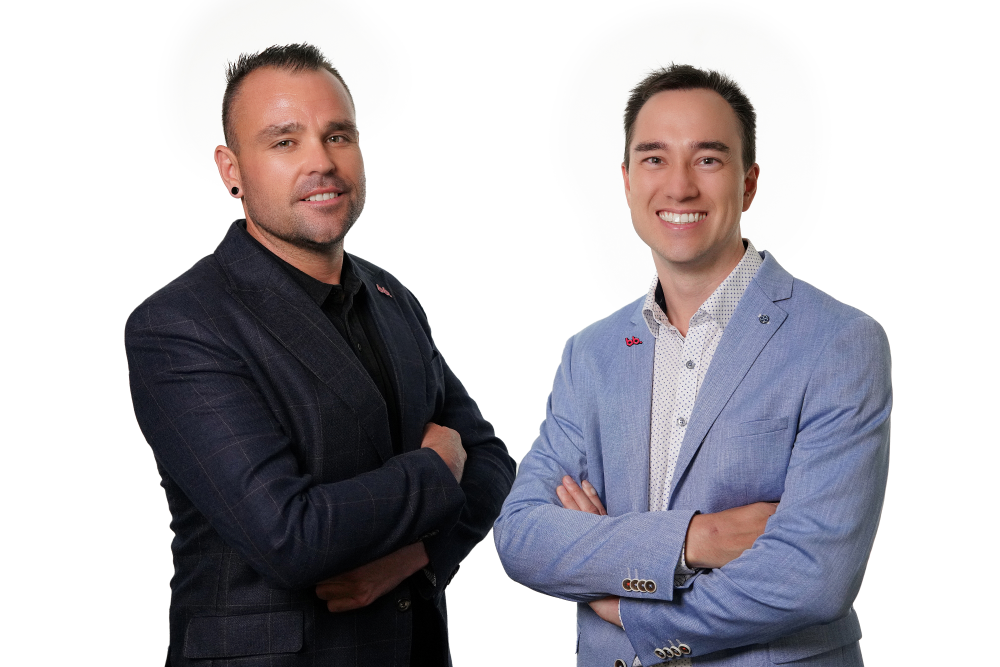 26. Melvyn Myers (39) & Bradley Filliponi (36)
BoxBrownie.com
Sunshine Coast
If you're in real estate, making beautiful mockups, renders and house plans has never been easier thanks to BoxBrownie.com.
Melvyn Myers and Bradley Filliponi's simple platform offers an extensive menu of photo editing options for the real estate market and online retailers.
For as little as $2, the duo's 1,000-strong army of editors will take a photo of a house, an interior, or a product, and make it look 10 times better.
There are some pricier options too - if you're looking for BoxBrownie.com to totally render a house from a floor plan, conduct a 'virtual renovation' of a run-down room or build a 'virtual staging' of an interior fitted out with beautiful computer generated furniture it'll cost you.
However, the prices from BoxBrownie.com are still substantially cheaper than their competitors' in the freelance market.
As an online player, BoxBrownie.com has quickly managed to expand internationally from the pair's head office on the Sunshine Coast in Queensland.
The company's biggest market is the United States, where it's found particular success in the country's real estate market.
Plus, because BoxBrownie's team of contractors work wherever and whenever they like, you can expect a pretty fast turnaround on your submission.
"There've been many people doing photo editing well before us and there's many people that have kind of chased after us, but we've carved out that niche," says Melvyn.
"We've made it simple for people to come on board, customer service is now 24/7, we're in different languages and the quality is high.
"It sort of ticks all the boxes."
---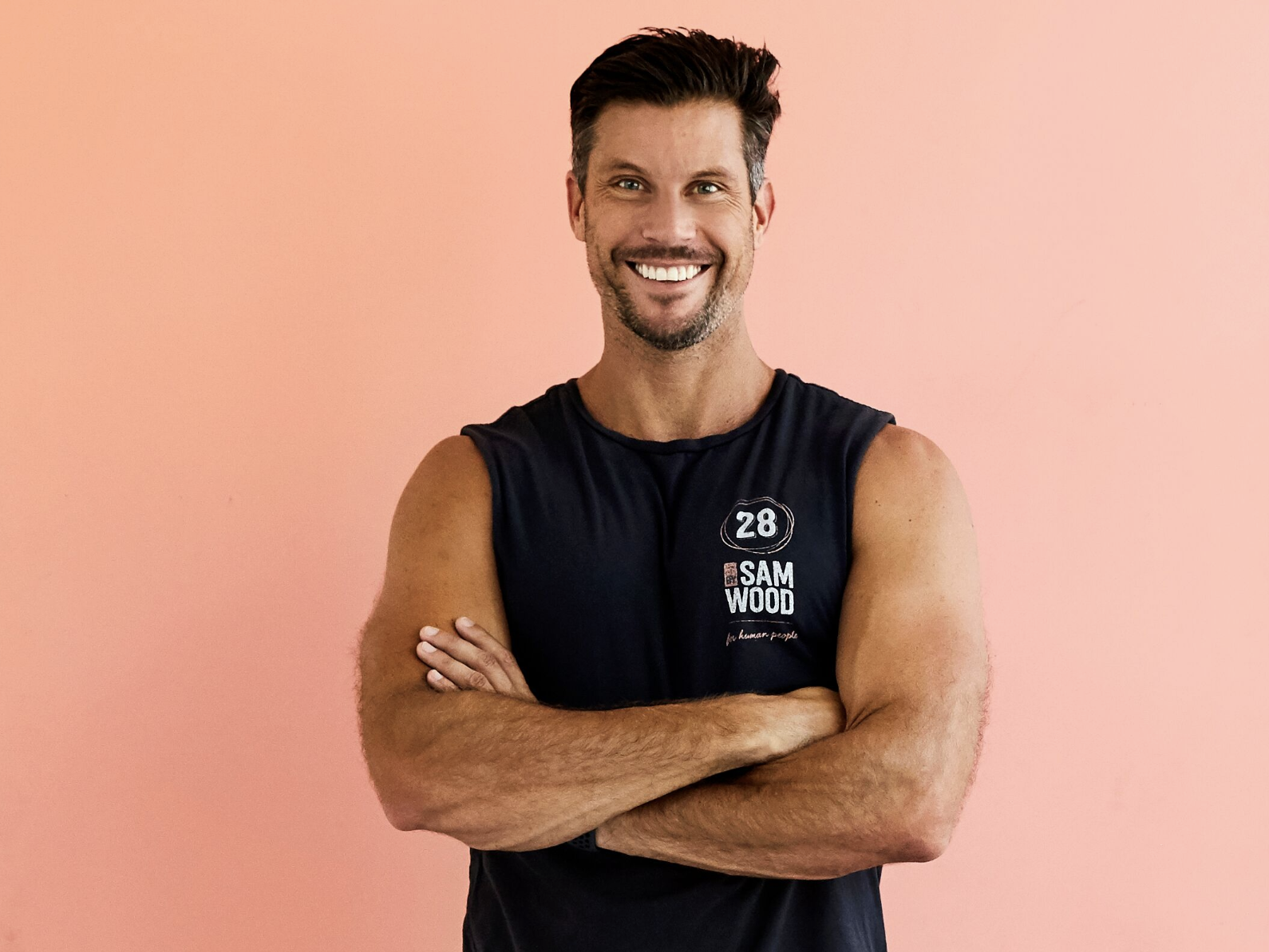 27. Sam Wood (40)
28 by Sam Wood, The Woodshed
Melbourne
The Bachelor star Sam Wood certainly became a household name when his season aired in 2015, but don't discount him as just another reality TV personality.
Wood's online training and nutrition program, 28 by Sam Wood, saw significant growth this year as many tried to take care of themselves during lockdown.
Subscribers gain access to the program that only requires a phone and 28 spare minutes.
With an emphasis on home training, nutrition and wellness, it is no wonder locked down Aussies flocked to the option once gyms shut their doors.
Subscriber numbers have doubled since March this year, sending revenue for the entrepreneur soaring.
While he might still own a physical gym, The Woodshed, he believes the digital fitness explosion seen this year is here to stay.
"We used to shop in the shopping centres and now we shop from home on our phone. We used to visit the movie theatre and now we Netflix," he said.
"There's definitely a trend to suggest that at home fitness is going to head down a similar path."
---
28. Jamie Davison (38) & Nathan Hood (38)
Carbon Group
Perth
Nathan Hood had a rough start when he entered into business at 23, buying into an accounting firm only to have the retiring partner take back all his clients just 18 months later.
"This left me with no income and a very large debt," Hood explains.
"This opened two different paths for me: Either fall over and blame someone else, or take it as a challenge to overcome.
"After choosing the latter and a few years of determination and hard work, I built the business back up to have a strong client base and a great team."
In 2014 he met Jamie Davison, they co-founded Carbon Group, and the rest was history.
"We wanted to build a firm that would help small business find holistic professional advice, rather than the often misaligned and conflicting advice they received when crossing over industries, says Hood.
"We also wanted to create a model where partners aren't remunerated by the performance of the whole group but by their client base - and this would give them ownership over their clients."
Carbon Group's growth model is very much based on acquisitions in which owners of target business retain a share, and as a result the pair own around 80 per cent of the group itself.
So far in FY21 the Perth-based company has acquired another firm in Mt Waverley in Melbourne as well as a larger Queensland-based accounting firm with three sites
Hood expects more acquisitions in the coming months as the industry looks for more efficient solutions.
"More discussions are happening with firms with a sole principal who lacks the infrastructure of a big firm like Carbon," he says.
"The pandemic has shown them that they need the larger infrastructure to provide the service to their clients that they want."
---

29. Christian Pacheco (35)
Virtual IT Group
Wollongong
As one of Australia's leading managed services providers (MSPs), Christian Pacheco's Virtual IT Group utilises artificial intelligence to improve response and resolution times, leading to net gains in productivity.
It has now been half a decade since Pacheco founded the Wollongong-based company, which also uses AI to predict and respond to triggers for outages before they impact customers.
"After leveraging existing point solutions in the market for automation, and seeing benefits for customers, as an organisation, we quickly outgrew the technology and with an analysis of the international market identified that we would be a world first," says Pacheco.
"We then quickly begun the development of our proprietary AI platform with the view that this technology would revolutionise the MSP industry and after two years of development, we are now starting to see the unbelievable benefits it is delivering, driving down ticket resolution times down by 80 per cent.
"There is still more to develop, and we are looking at technology acquisitions to drive down our implementation plans, to align with our international expansion strategy."
---

30. James Gilmour (36)
Gilmour Space Technologies
Gold Coast
There are millions of kids who grow up loving Star Wars and dream of one day becoming an astronaut.
Well, brother duo James and Adam Gilmour still love Star Wars, plus the childhood dream came true.
Gilmour Space Technologies develops rockets that are designed to launch satellites of up to 300kg into low Earth orbit.
The company is one of the true trailblazers within Australia's budding space industry, driving the sector's boom and partnering with key stakeholders and government agencies worldwide to get its comparatively low-cost rockets off the planet.
"Countries will pay to send up spy, communion and weather satellites while companies pay to send up TV, internet, weather, radio, navigation and imaging services satellites," explains James.
"There are over 30,000 satellites which need be launched in the next decade to specific orbits and there is just not enough capacity to get them up into space. What we do at Gilmour is solve that problem."
In November, Gilmour announced a new agreement with Californian commercial space company Momentus.
The multimillion-dollar partnership initially gives Momentus, an in-space infrastructure service provider, access to Gilmour's Eris launch services, which offer low inclination and equatorial orbit capabilities.
Gilmour's ten-year mission? To boldly become Australia's first multi-billion-dollar launch company.
---
CLICK HERE TO GO TO THE NEXT PAGE
1-10 | 11-20 | 21-30 | 31-40 | 41-50
51-60 | 61-70 | 71-80 | 81-90 | 91-100
Get our daily business news
Sign up to our free email news updates.
Help us deliver quality journalism to you.
As a free and independent news site providing daily updates
during a period of unprecedented challenges for businesses everywhere
we call on your support