61. Aaron Ware (31)
Pedleys Solar, iVibe, Sea 2 Skin, Aviation Masters Online
Brisbane
After building up a successful solar power solutions and repairs business in Southeast Queensland, the NSW Northern Rivers and Sydney, Aaron Ware's Pedleys Solar took its next growth step in 2020 with a move to Melbourne.
However, the COVID-19 outbreak cut his stride short, putting the new venture on hold for five months until it was revived in October.
But every cloud has a silver lining. Ware says demand was higher and it was easier to find skilled staff in Victoria in the aftermath of easing restrictions than when Pedleys Solar first arrived in the state, and the number of new system instalments has been on the rise every month.
"By creating this offer that's targeted for people who are seeking security, we're having really good feedback and it's taking off in Victoria," he says.
With current momentum the entrepreneur expects Pedleys' revenue to double in FY21, while his other businesses continue to tick along with sales as well. These include the subscription botanical hydration face mask service Sea 2 Skin, an online pilot's licence course that is getting close to take-off, his online mentoring portal for tradies, and his book "Trade Made".
---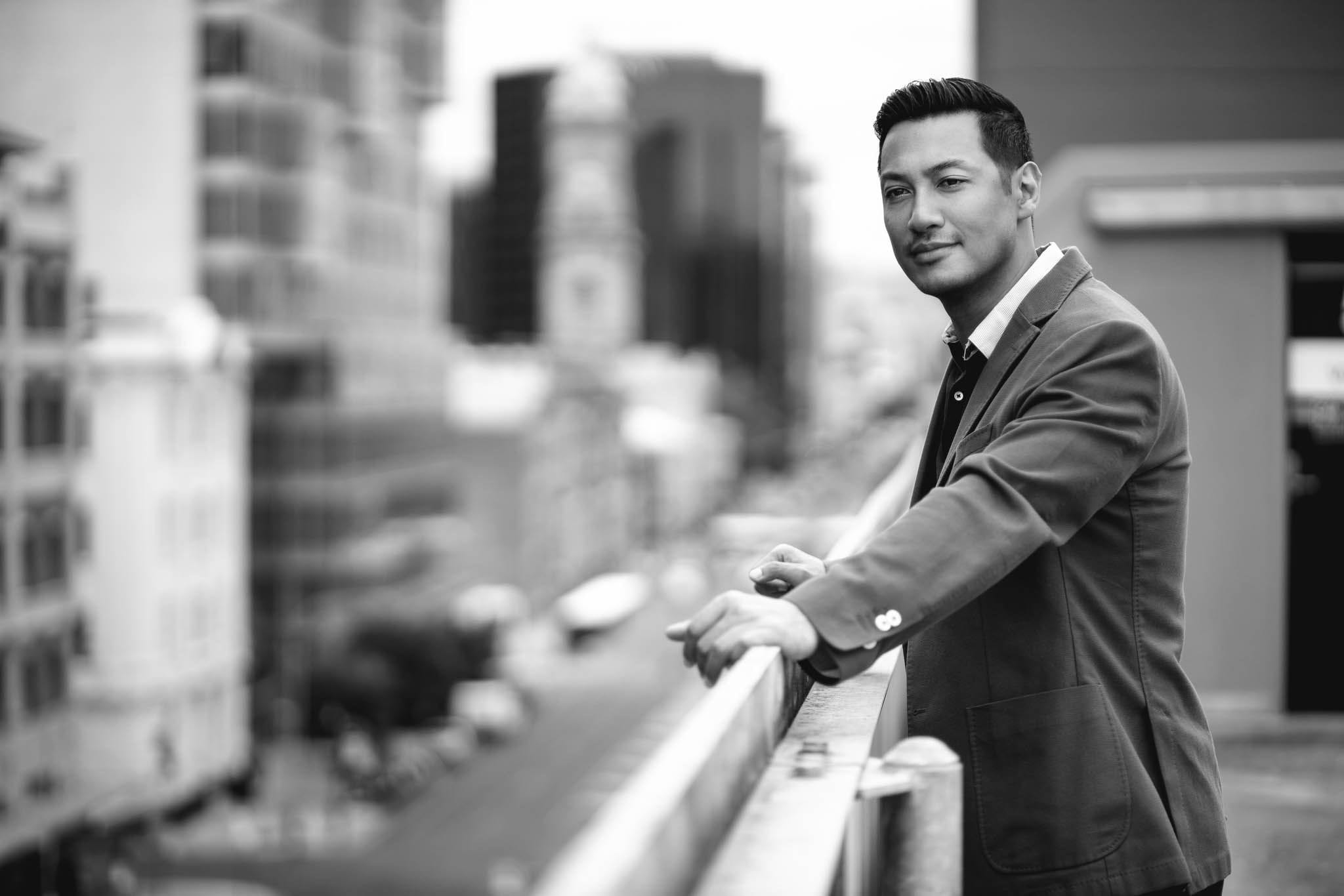 62. Mark Lim (40)
Magnetic Alliance
Adelaide
As a consultancy that acts as a "co-pilot" for businesses to help them solve complex problems, Mark Lim's Magnetic Alliance had to navigate a safe runway landing when the pandemic began early this year.
"When COVID-19 hit, about 30 per cent of our clients had to stop doing business, because a lot of them were impacted and went to zero income over night," Lim explains.
"They were in industries that were affected by the lockdown, whether that be in travel or events, and they had to lay-off all of their staff. It was tough for a lot of people.
"We took an immediate drop in business but then we pivoted and we refocused on our strategy."
That pivot involved keeping an eye on opportunities, and advising ongoing clients how to adapt to the challenges at hand.
"And we ourselves implemented our own advice. Industries like cyber are only going to grow. As we were coming up with the industries that we thought would do well, we started keeping an eye for opportunities for those industries ourselves," says Lim.
Adelaide-based Magnetic Alliance then went into acquisition mode and in the six months after the coronavirus began it secured work with four businesses: a radiation company, a cyber company, a building company, and an ASX-listed client.
---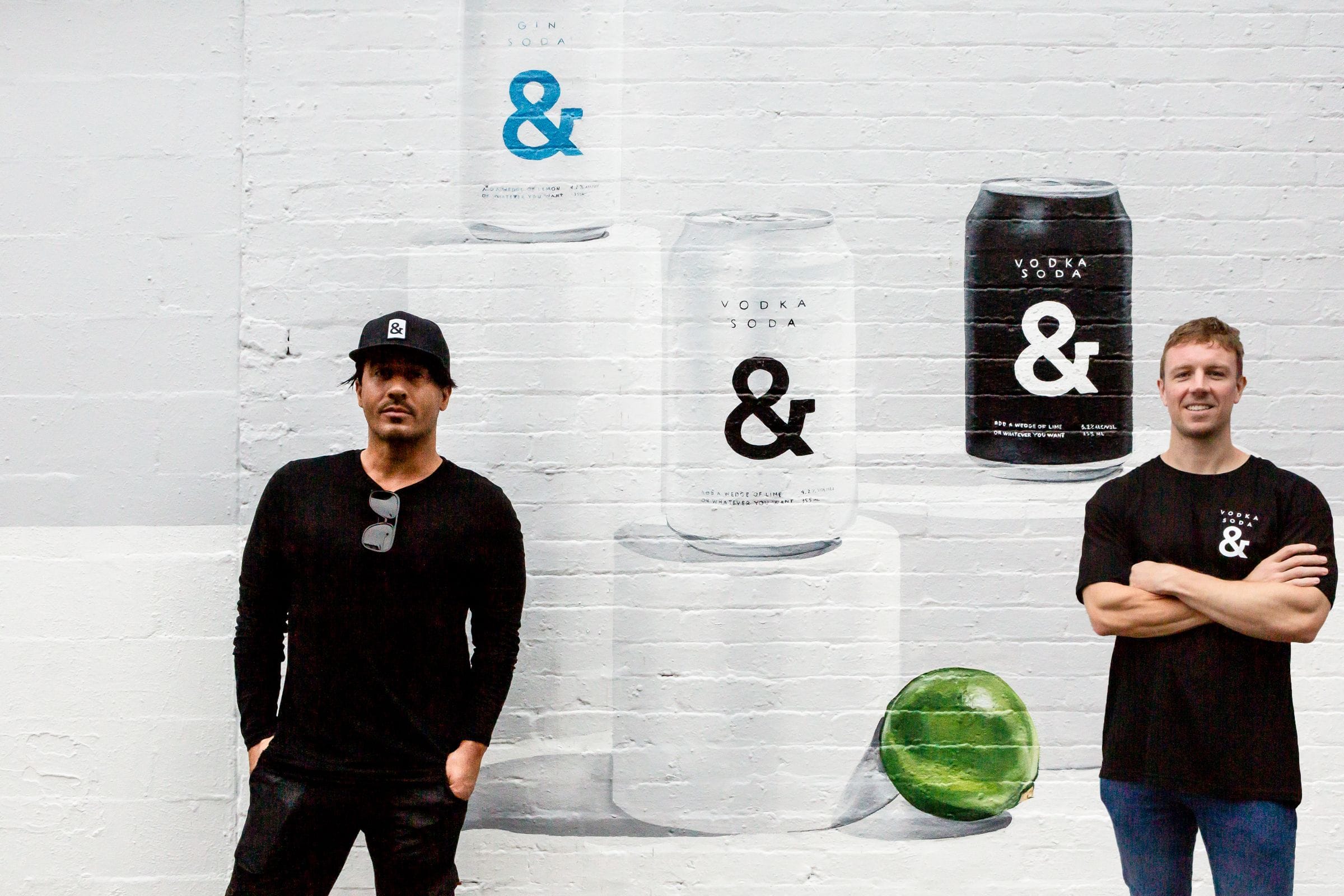 63. Marcus Kellett (37) & Alex Bottomley (35)
Ampersand Projects
Melbourne
Now in its second year of business, Alex Bottomley and Marcus Kellett's beverage brand Ampersand Projects has been growing fast.
In just a year the pair have added five new products to the low-calorie, sugar-free line-up and expanded their stockist footprint from 250 stores to 1,600 across Australia.
This year the duo launched three new canned products: a gin and soda drink, a pink gin and soda drink, and a stronger version of their flagship vodka and soda can.
Each can of Ampersand's vodka and soda has a removable lid, allowing for virtually infinite flavour combinations. Simply squeeze in some juice, drop in a lime, and a dash of whatever else takes your fancy and voilà, you're now a mixologist.
This year the pair also started selling bottles of gin and vodka. In 500ml bottles the products are smaller than the traditional 750ml, allowing Ampersand to compete on price.
Because bottle shops remained open during Australian lockdowns, the pair were mostly protected from the economic fallout that devastated many other companies. As such, the pair are looking to double revenue this financial year.
---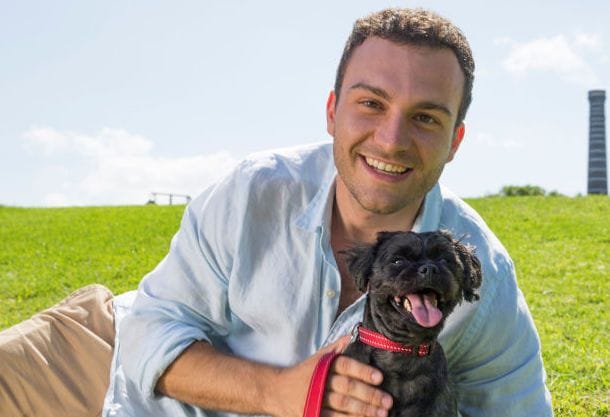 64. Alexis Soulopoulos (30)
Mad Paws
Sydney
The favour of minding his friend's Labrador during university unleashed a savvy business idea for Alexis Soulopoulos, who in the space of just five years has built Australia's largest pet sitting company.
In 2018 Qantas led a $5 million Series A funding round in the startup with backing as well from Airtasker's Tim Fung, but the problems of 2020 could have easily seen Mad Paws walking off with its tail between its legs.
In December 2019 and January 2020, the company was notching up record monthly revenues. However when COVID-19 stalled travel, Mad Paws' demand followed suit as people stayed at home with their pets.
"FY20 was a year of record highs, record lows and record recovery," says Soulopoulos.
"In March and April, with international and domestic travel grinding to a halt, Mad Paws saw a revenue drop of up to 90 per cent.
"Decisive action saw us doing the fastest cost cutting exercise ever seen by our very experienced board, without losing any of our team members."
Thankfully the group had completed a $4 million capital raise in FY20 and was able invest its resources into new verticals, including the weekly pet food and nutrition delivery service Mad Paws DinnerBowl.
"This business took off rapidly and brought revenues in the door that helped us steer the business to breakeven and keep runway," he says, adding a pet insurance business has also been launched.
Soulopoulos now has his eyes on an ASX listing and has recently completed yet another capital raise for an undisclosed amount.
With restrictions having eased Australia-wide, the core business of pet services has been growing once more, and the boom in pet ownership during COVID-19 is a promising signal for the future addressable market as well.
---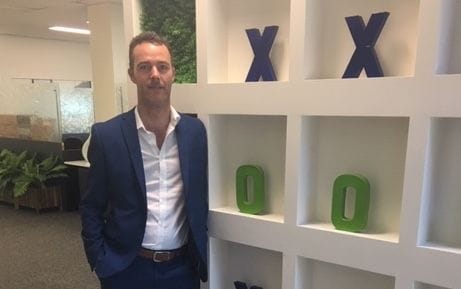 65. Braden Voigt (37)
Lynkz, SMT Camera, PolyVision
Brisbane
From agriculture to mining, Braden Voigt's Lynkz has been connecting the dots across a broad range of industries to provide artificial intelligence-driven solutions to common problems.
With a tradition since 2017 combining serious digital smarts and a friendly human touch, Lynkz has expanded its scope with the launches of SMT Camera and PolyVision in 2019 and 2020 respectively.
The SMT Camera could be linked to an "intelligent eyeball" that is added to fixed and mobile cameras that link to the internet of things (IoT), with supporting functions that capture and analyse data from footage.
With a solid amount of startup capital behind it, PolyVision is then the key piece of the puzzle, described by Voigt as a "Vision as a Service" (VaaS) that tailors the analysis of real-time video footage to client needs.
"PolyVision enables clients to analyse data captured from a video feed in some remarkable ways, from analysing chicken schnitzel quality such as raw meat that's exposed, size and folds, to providing animal behaviour analysis," says Voigt.
"An example is a project we conducted in Queensland to conduct analysis of beehive volume movements to better understand the health and honey production, all using a simple video feed generated by the SMT Camera and the AI/ML [machine learning] solution developed within PolyVision."
The SMT Camera's thermal and facial recognition offerings also make it in high demand, while Voigt sees great opportunities for PolyVision as companies look to more automation.
The group is currently collaborating with the Australian Institute for Machine Learning at the University of Adelaide to explore potential market applications in industries including mining and manufacturing, while discussions are also underway with councils to deploy these new innovations in wildlife management.
"With the increase in demand we had a need to expand our marketing, sales management and delivery teams nationally to support the new requests being received from our clients," says Voigt.
The next step for PolyVision will be international expansion, with Voigt's hopes set on a $2 million Series A funding round in 2021 which will also be used for marketing and fuelling domestic growth.
---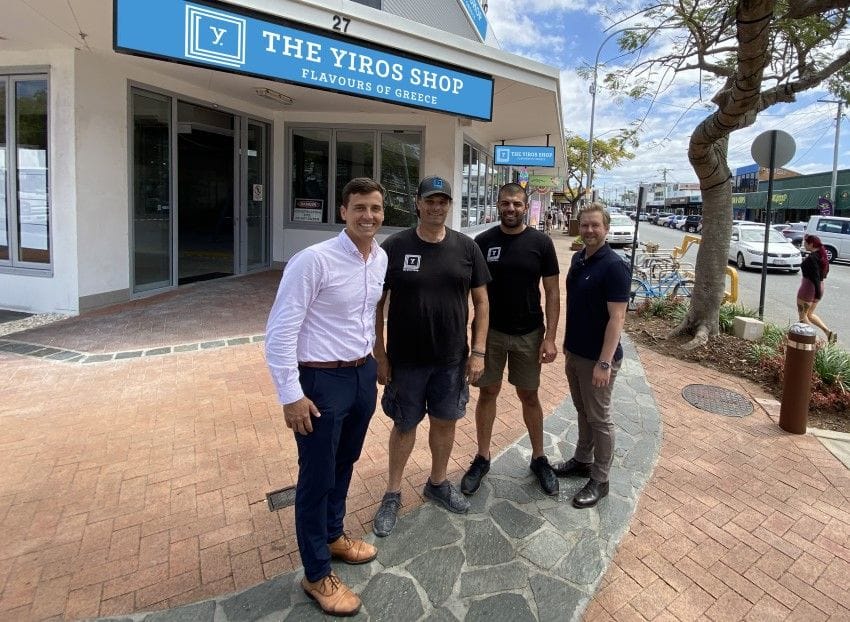 66. Nicholas Mitrosillis (30)
The Yiros Shop
Brisbane
After working in the construction industry and contracting for Telstra, in 2015 Nicholas Mitrosillis made a complete career switch when he embarked on a mission to bring delicious and affordable Greek food to more Queenslanders.
Mitrosillis' food empire The Yiros Shop has since grown to 13 stores, including the opening of a flagship Gold Coast restaurant in Burleigh Heads in October. The plan is to take the total number to 20 over the course of next year.
To date the business model has been to run company-owned stores, but this month the first franchisee will be setting up shop in the western Brisbane suburb of Jindalee, while a The Yiros Shop drive-thru is set to open up in Berrinba early next year.
"We've always liked those little shops for convenience takeaway and the like, because of the easy parking and also that you're surrounded by houses and units where you've got a lot of night time trade that's easily accessible," Mitrosillis says.
He says Uber Eats is a massive part of the business as well, but as the service eats significantly into margins he lifted prices accordingly in order to remain profitable.
"Some stores do 50 per cent in delivery on Uber compared to walk-in sales, and if you're already losing that then what are you doing business for? You're just making Uber money and filling people's stomachs," he says.
"We're using all of the best ingredients that we can get for all of our products, and it all comes down to portioning and having that consistent over all the stores.
"We wanted to bring something that was traditional and quick, because a lot of the Greek offerings are sit-down restaurants...there are really only a couple of companies in Australia that have really made a Greek offering into a brand."
After growing the brand further in Queensland, the next step either later next year or in 2022 will be to test the waters in Sydney or Melbourne.
"In Brisbane you need great product and strong customer loyalty to get people through the door, whereas in Sydney and Melbourne it's more of a numbers game, which is going to work in our favour when we do go there," he concludes.
---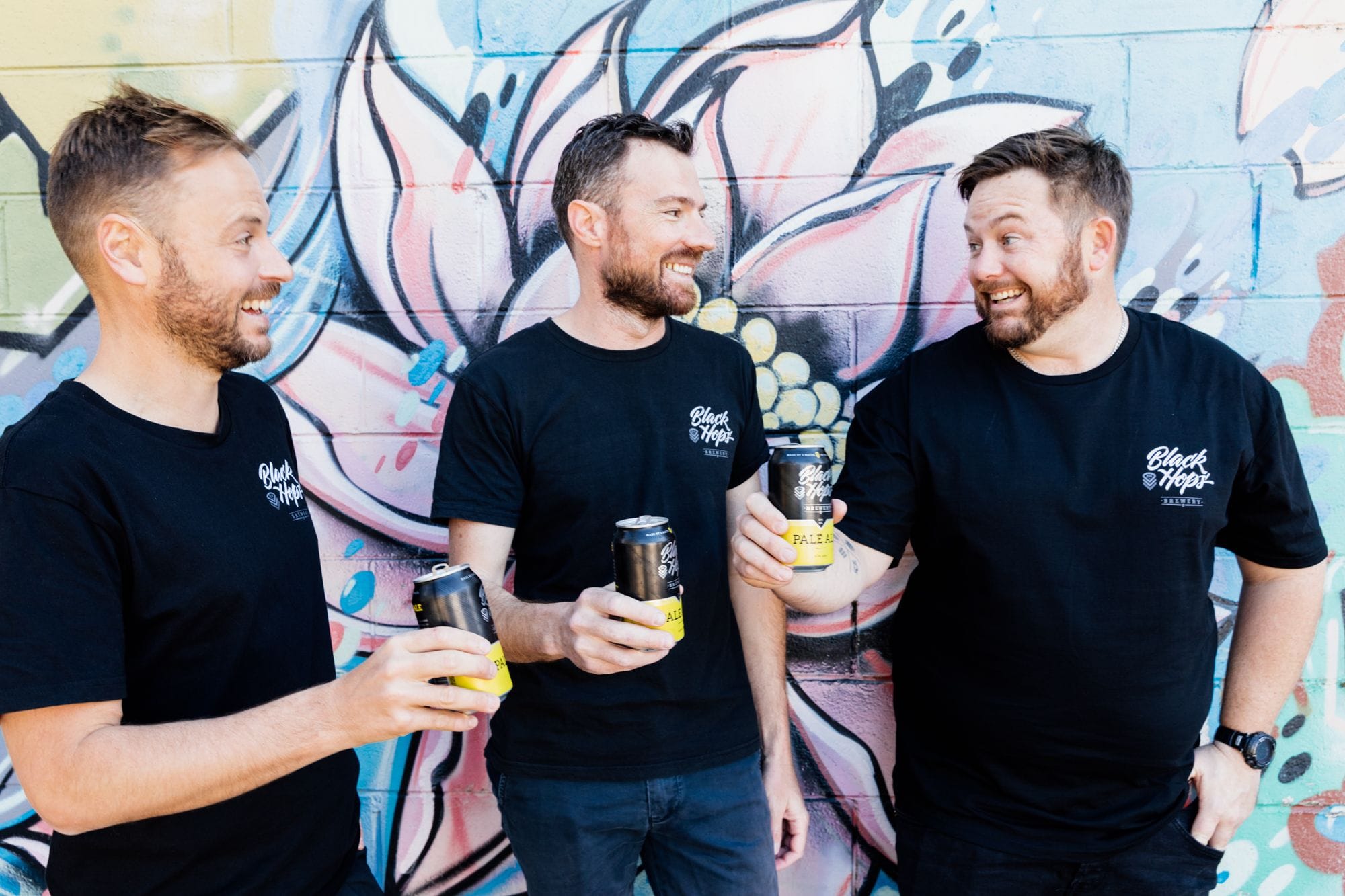 67. Eddie Oldfield (36), Dan Norris (40) & Michael McGovern (37)
Black Hops Brewing
Gold Coast
The pubs and taprooms may have closed, but that didn't stop Aussies from enjoying their favourite brews throughout lockdown.
Black Hops expanded its national distribution network this year and sold exceptionally well through local bottleshops to hit its fourth consecutive year of 90 per cent growth.
"When the taprooms were shut down, we launched an app for direct delivery, we did homebrew kits and we beefed up the online store," says Dan.
"Since then, we've been struggling to keep up with demand. We've basically maxed out the new brewery and we've ordered more tanks. We're planning to do three levels of expansion within the next 12 months."
According to Dan, apart from some initial panic due to brewery closures, the alcohol business didn't feel much of a pinch after production was allowed to resume.
"In hindsight, it wasn't as bad as it could have been," he says. "Our industry did really well, bottle shops were doing really well, people were supporting local brews.
"Our biggest challenge at the moment is just keeping up with demand. We're selling nationally now through Dan Murphy's and BWS, making so much more than what we used to make. What we do is a constant challenge."
---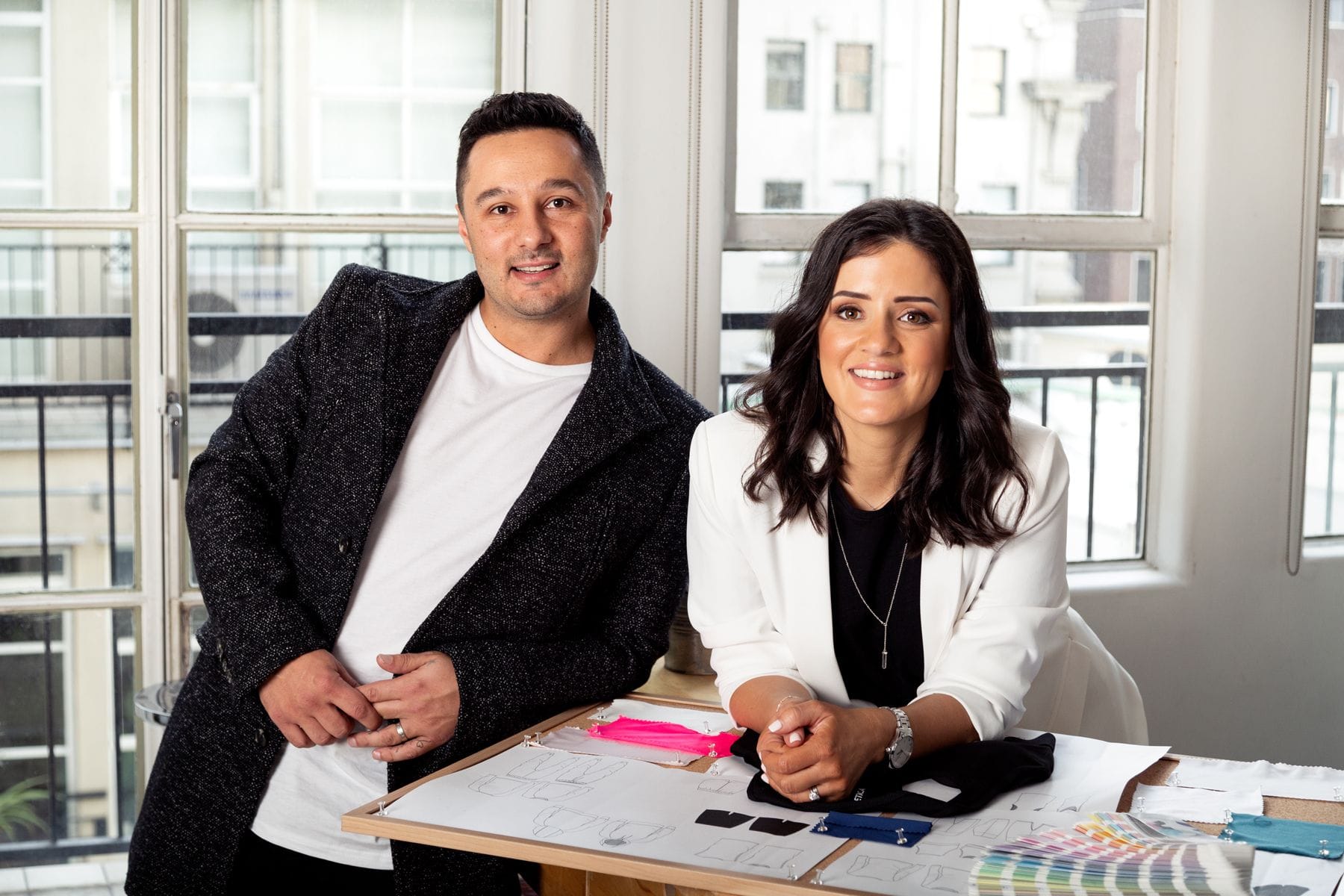 68. Simon Rawadi (34) & Yetta Rawadi (33)
Slyletica
Melbourne
As the behind-the-scenes partner for influencers looking to build athleisure-wear brands, Slyletica was in hot demand in 2020.
Pumping out collection after collection quietly for influencer partners became the norm as activewear continued to grow in demand thanks to lockdowns.
For Simon Rawadi, who co-founded the company with his now wife Yetta Rawadi, the year was a "blessing in disguise".
"It was a bit of an unknown but a blessing for our clients in the sense that with everybody in lockdown it was a really interesting time for the industry," he said.
"There's obviously delays that we've been working through - we were one of the first businesses to be hit because of our facilities in China."
As for the future, Simon says Slyletica has some "big things" coming next year in LA, but the ever-tight lipped duo is keeping their secrets under wraps.
---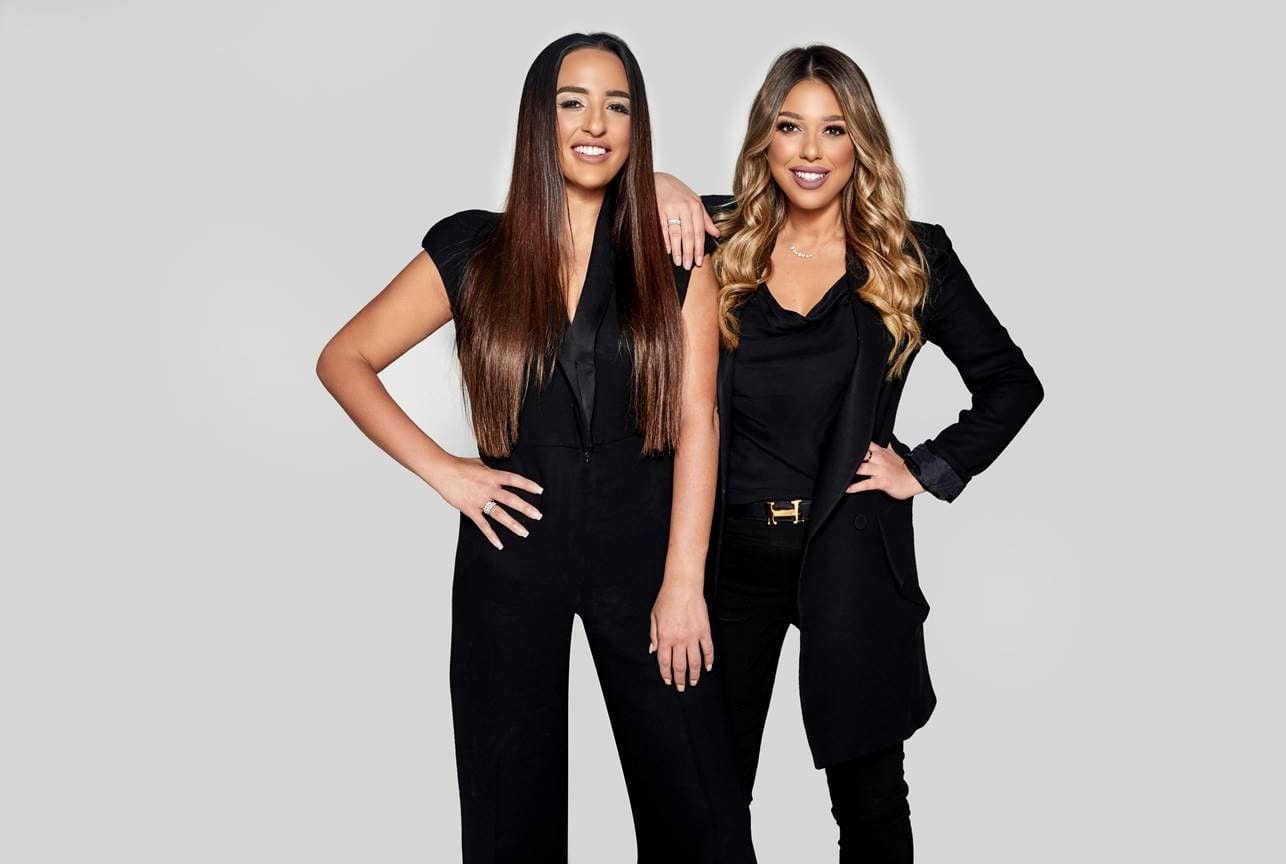 69. Bianca Roccisano (35) & Bridgett Roccisano (35)
Melbourne
Were it not for the pandemic, sisters Bianca and Bridgett Roccisano's eponymous fashion label would have been on track for some stellar growth in 2020.
However, their coveted range of cocktail attire was not particularly appropriate for those sitting at home binging TV.
This didn't stop the pair though. The brand managed to perform well against the odds and is now stocked in more than 85 retailers in Australia and internationally.
In fact, during the worst of Australia's COVID-19 period the label recorded a record month.
That said, their second business Booby Tape - a latex-free, waterproof breast lift solution - has enjoyed a "blessed year" according to Bianca.
The brand signed some major international deals in the United Kingdom back in January with supermarkets and pharmacy giants.
This will set Booby Tape up well once restrictions ease in both Australia and around the globe as we get back to cocktail events and nightclubs.
---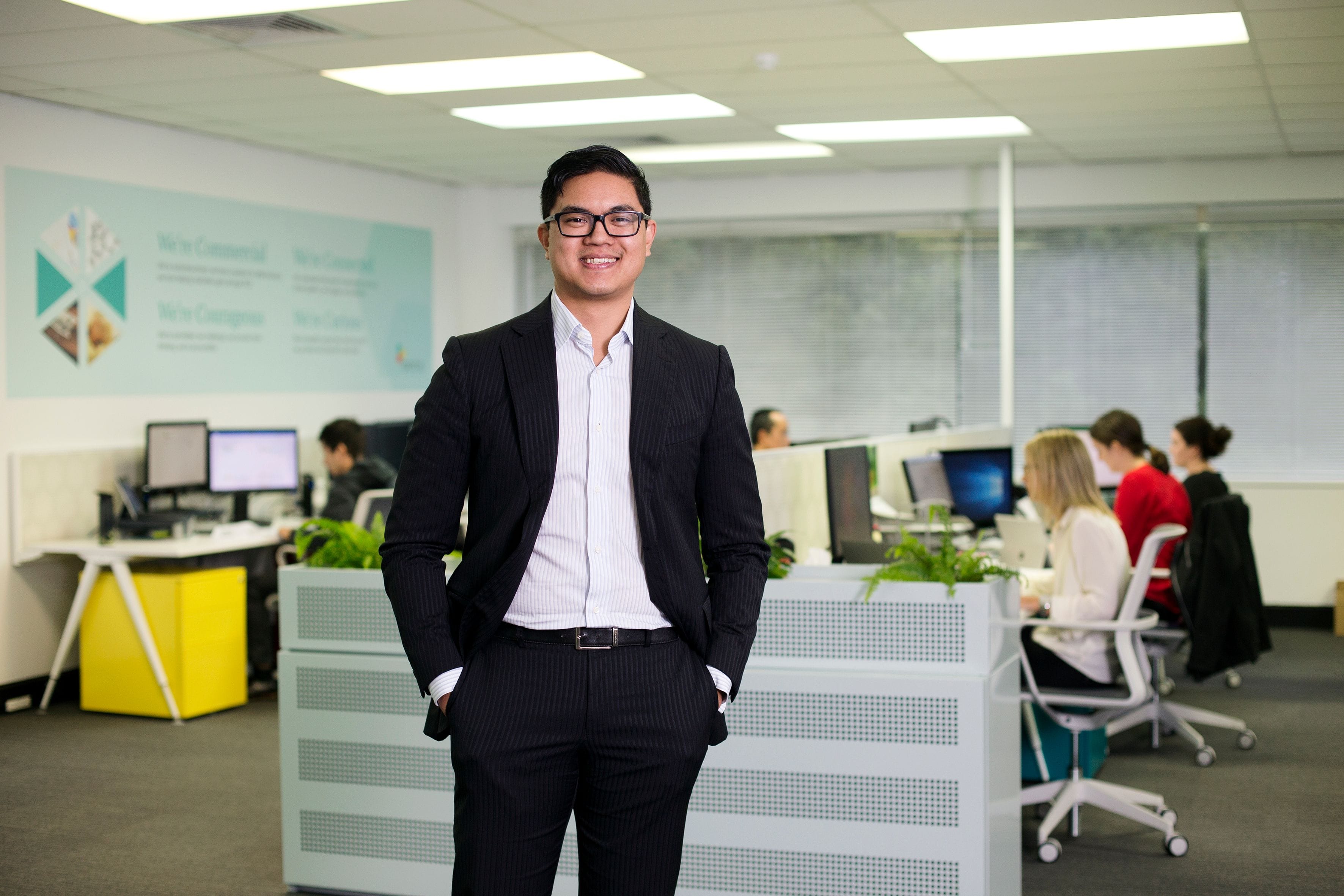 70. Marquis Pohla (38)
Perth
Like any good consultancy worth its salt, Marquis Pohla's WA-based Metrix Consulting sought to turn the negatives of COVID-19 into a catalyst for growth.
The data insights-driven firm was able to approach this task with a solid technological and analytical grounding.
"A deep dive into our clients, projects, revenue streams, and methodical examination of micro and macro data helped us start thinking differently about our sustainability blueprint," says Pohla.
Since March the consultancy has won new clients ranging from the City of Perth to Twiggy and Nicola Forrest's Minderoo Foundation, but a part of its rethink also involves prioritising acquisition on the East Coast.
Metrix was known for its 'Tourism Tracker' launched in 2018, connecting transaction data from a major bank to provide granular visitation data for any region in the country, however the group has shifted its focus from tourism as a critical market in recognition of how long recovery in the sector will take.
Other parts of the revamped strategy include ongoing investment in technology such as artificial intelligence to drive efficiencies, retaining talent, and networking.
"Our strategy is well underway, and growth recovery is above our initial revenue assumptions and predictions.
Off the back of Metrix's 'Pulse of WA' offering, the consultancy was also commissioned to undertake community sentiment tracking for the state's Department of Premier and Cabinet to inform decision making regarding the COVID-19 response.
---
Get our daily business news
Sign up to our free email news updates.