71. Harry Karefilakis (33)
Kare Group Australia, Socigo
Melbourne
Fast-growth electrical contractor Kare Group was founded on Harry Karefilakis' commitment to his people.
As was the case for many Melbourne-based businesses, COVID-19 lockdowns were an impediment to business as usual for Kare Group, but Karefilakis says his team was well placed.
"We saw it coming, doubled down and pushed a few jobs," he says.
"We went harder instead of being scared by lockdowns."
During that time Karefilakis made sure his people were looked after, ensuring staff were kept on the books and working during the lockdown period where possible.
While Kare Group was able to continue to operate during the worst of Melbourne's pandemic period, albeit at reduced levels of staff on sites, his events directory and planning platform Socigo was basically put on standby.
The platform, which enables the planning of events from start to finish, and includes add-ons like budget calculators and to-do lists, was not exactly in hot demand this year.
Karefilakis says pre-COVID the team were about to start charging users for the service, but until the events sector gets back on track it remains free of charge.
"It might be six to 12 months behind where it should have been," he says.
"We've used this time to plan and be ready to execute when things do open."
---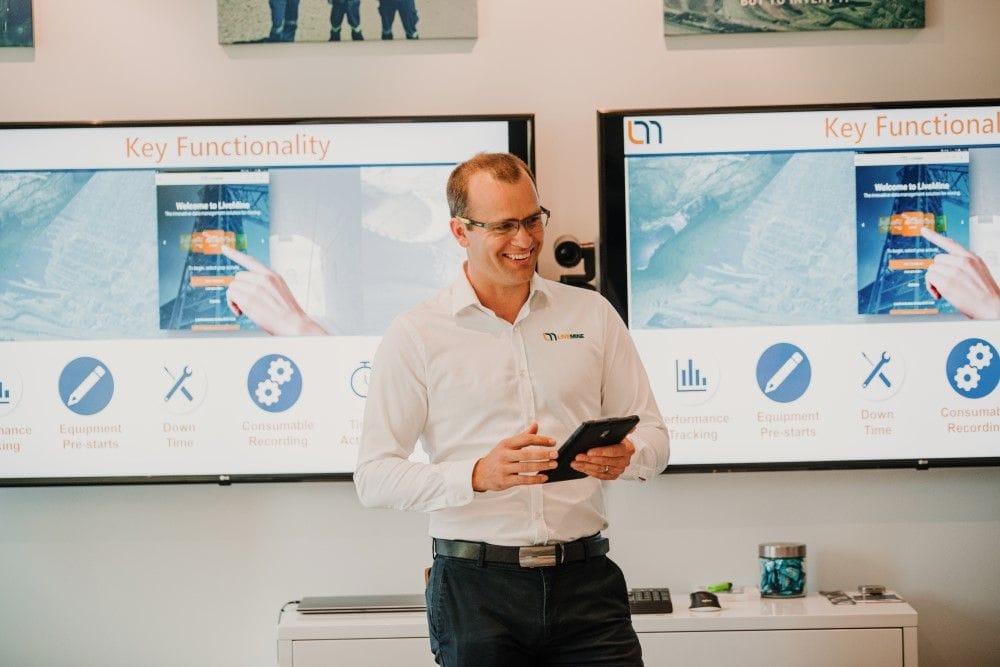 72. Brendan Parker (38)
Advanced Mining Production Systems, LiveMine
Perth
With a mission to rebuild lost capabilities in mining engineering teams through training, mentorship and technical expertise, Brendan Parker set up Advanced Mining Production Systems (AMPS) in 2011 to bridge a skills gap.
"Young mining engineers were no longer being afforded the mentoring, leadership, or development opportunities previously accessible," says Parker.
Having worked in underground mines all over the world, Parker established the WA-based company with small beginnings in a backyard office, although AMPS has since grown to become one of the global leaders in mining technical services.
This year threw up some challenges however, not least the difficulty in visiting sites or holding training events in-person.
"2020 has encouraged us to explore new directions earlier than initially planned, which in turn will allow us to meet the significant demand for mining engineering training courses in a more cost-effective way," Parker explains
"The early integration of information technology in the training courses has meant more growth in our team.
"With high levels of unemployment in the wake of COVID-19, a significant highlight was being able to provide our current employees with job security, and open up new opportunities to join the team."
In 2019 Parker also co-founded the unique data management solution LiveMine with Bud O'Shannessy, aimed at addressing the resource sector's productivity and margin challenges.
"The LiveMine solution is an exciting addition to the resources industry as it has the ability to transform the way mining operations capture data," Parker says.
"A tablet-based, shift management software that has been designed to efficiently solve data-driven issues. The app eradicates hours of paperwork, unreliable spreadsheets, and uncertainty in data accuracy.
"Our innovative software can be used online or offline, meaning mines can collect crucial operational data directly at the source in real-time."
---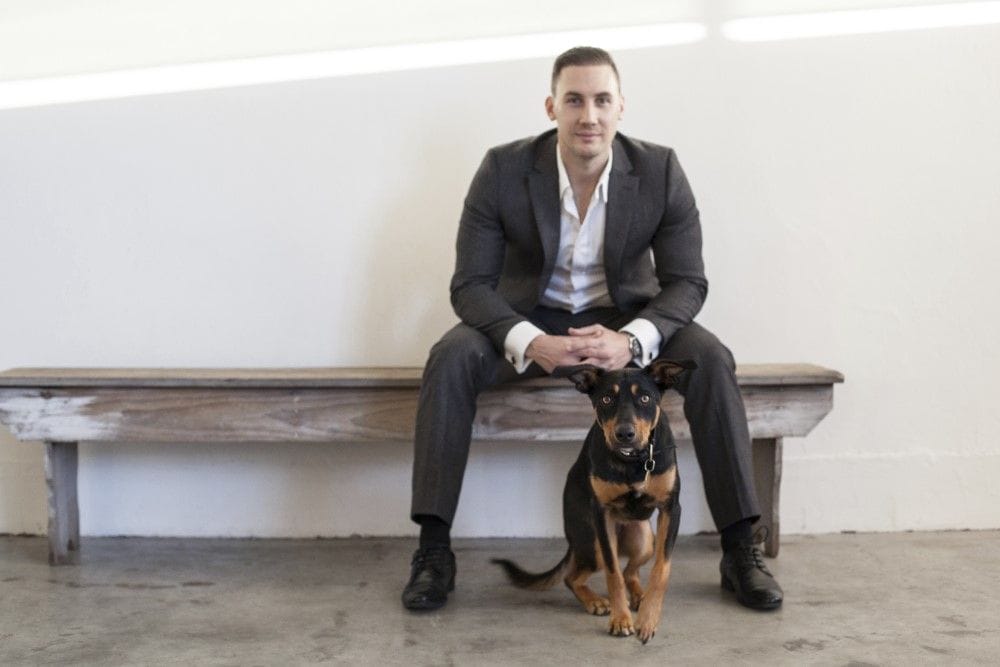 73. Layton Mills (33)
CannPal
Sydney
Global oversupply was challenging for medicinal cannabis industry entrepreneurs even before COVID-19 began, with market conditions exacerbating poor investor outlook.
Sentiment has since improved however, buoyed by several state legislation referenda passed in the USA - events that were largely overshadowed by the country's presidential election - while the WHO removed the drug's status as a risky narcotic.
Amidst so many changes in the global sector, Layton Mills' animal-focused medicinal cannabis group CannPal (ASX: CP1) stayed on the course of its research and development pipeline over the course of 2020.
It is a year that kicked off with a partnership with the Commonwealth Scientific and Industrial Research Organisation (CSIRO) in January, allowing the Sydney-headquartered group to use the patented MicroMAC microencapsulation technology for use in animal therapeutics.
In July the company then announced the completion of a safety and efficacy study for oral nutraceutical DermaCann, which has demonstrated reduced skin inflammation for dogs with atopic dermatitis.
But it was in mid-November that CannPal announced the transformative news it would effectively merge with AusCann Group (ASX: AC8) in an acquisition of the company Mills founded, worth around $17.5 million in scrip.
This means Mills will still retain a stake in the new entity if it is approved by CannPal shareholders, with a vote set to take place in the first quarter of calendar 2021.
At the time, the entrepreneur said the deal would support the company's commercialisation runway.
"We're now essentially at the precipice with some of our lead product candidates, particularly our DermaCann product," he said.
"We're now at the stage where we're talking with multiple top 10 leading animal health partners to commercialise that product in a number of different countries, which is really exciting."
He was also positive about the potential to apply CannPal's R&D to the human health space which has some good regulatory tailwinds in markets such as the UK, Germany and parts of South America.
"There's absolutely opportunity for us to now leverage what we've done to provide AusCann some additional product candidates and together we can grow as a much stronger entity.
"The complementary nature of developing new health solutions for both human and animal and creating a much larger addressable market makes this combination a game changer for both companies."
---

74. Ediz Ozturk (31)
Doyoueven
Melbourne
"Leave your mark". That's the motto of Ediz Ozturk's activewear label Doyoueven, and it's certainly how he approaches doing business too.
Founded by university dropout Ozturk in 2012, the label was early to the activewear party, and rode the wave of the unignorable trend over the past eight years.
With a focus on experimental materials like the group's seamless Hyperflex range, the fashionable gym clothes have become a staple not just in Melbourne but around Australia too.
While adopting to working from home took a while for Ozturk he was fortunate that activewear became the go-to uniform for masses working remotely, seeing his sales double this year.
Sales volumes are expected to continue growing as the company looks to push further into the UK and US markets.
---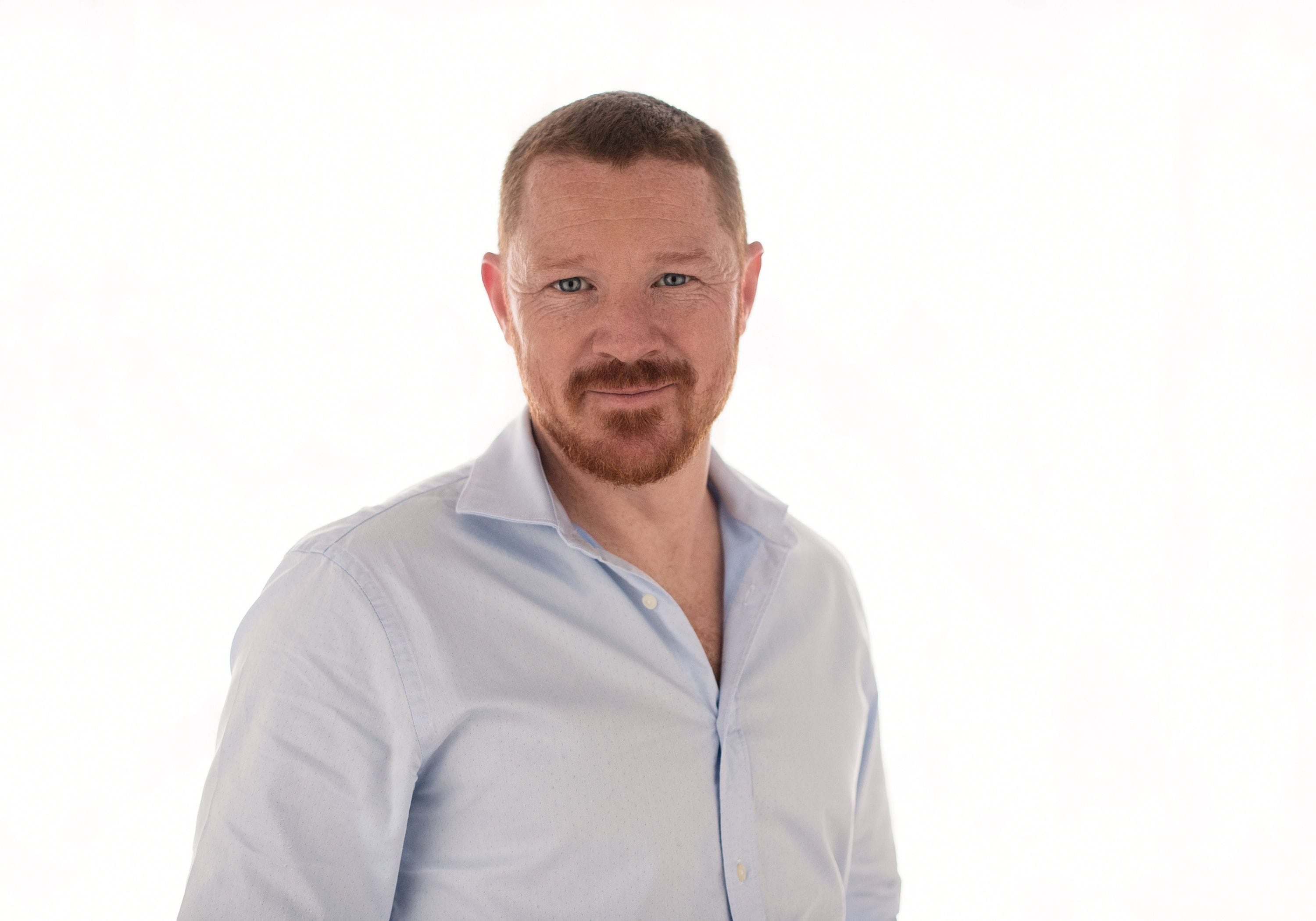 75. Paul Eastwood (37)
Pollen Consulting Group
Sydney
In just four years, Paul Eastwood has developed supply chain-focused Pollen Consulting Group into a value-adding force to be reckoned with in Australia, and in January he intends to expand the business model to his native UK.
"In the next five years we plan to take the business from being 25 people and an Australia-centric business to being 100 people and a global business," he says.
Eastwood unwittingly picked the most difficult time imaginable to launch a procurement division in January 2020, but after the lockdown period it came back strongly and scored its first contract in August.
The company's Pollen Technology division has traditionally served as more of an incubator but now it is contributing to the bottom line in its own right, while Eastwood is also upbeat about the Pollen Training Academy.
"The training academy really takes everything we do, and we work out how to give skills to people inside a business so they don't always need to use us....it means that we become more of a longer-term partner," he says.
He explains Pollen "guarantees" a three-to-one return on investment for the supply chain skills training it provides, conducted in such a way that optimises course structures to encourage more on-the-job work that adds value.
---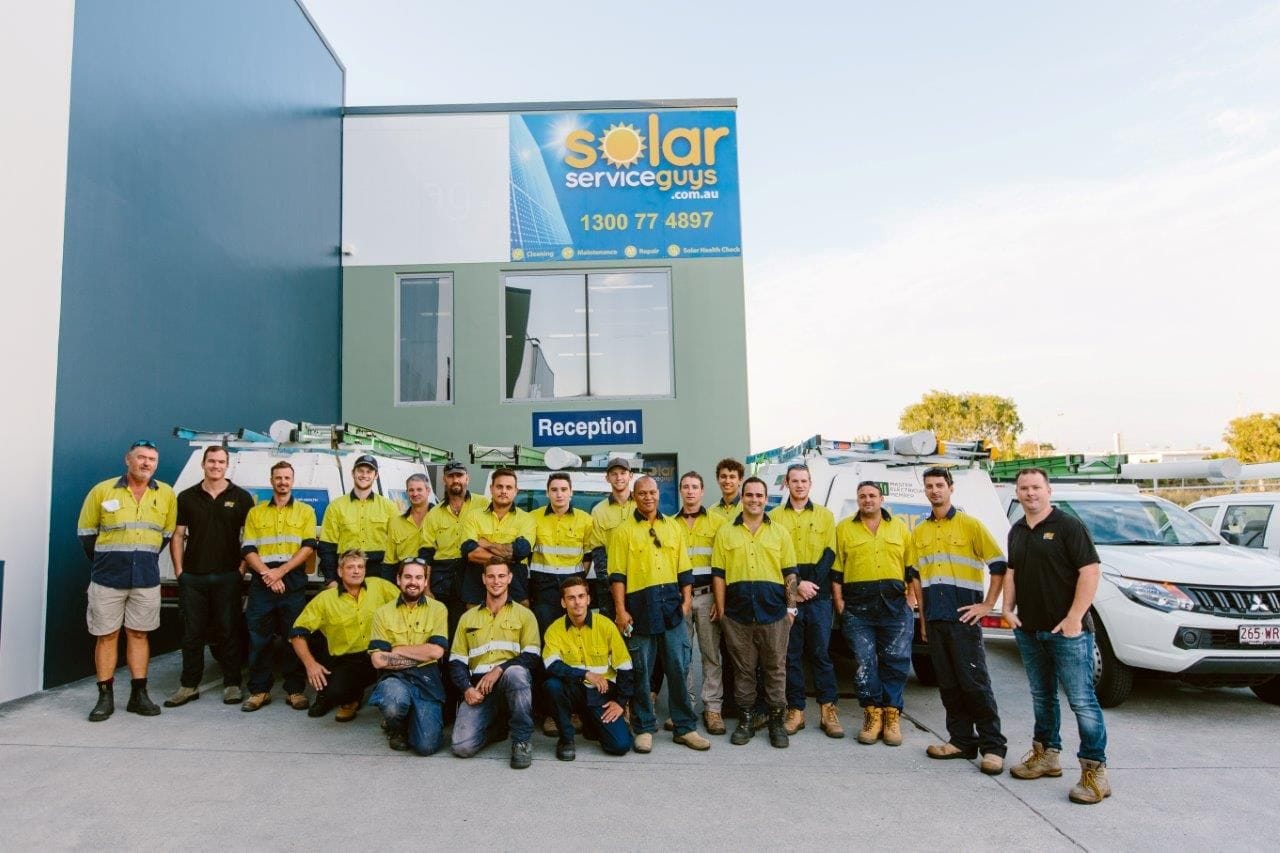 76. Peter Matthews (38)
Solar Service Guys
Brisbane
Despite delays to several contracts including a government project through a joint venture with ERM Power, Peter Matthews' Solar Service Guys came out on top in 2020 with an overhaul underway to power future growth.
Matthews says contract postponements triggered by COVID-19 were representative of a system that needed changing, whereby the engagement process with clients was "not adequate".
"A more formal contract needs to be established to ensure budgeted income is not just stripped away," he says.
Matthews' answer has been to establish an annual maintenance framework aimed at generating more recurring income rather than one-off jobs, similar to the way elevators are serviced for example.
"Elevators get serviced every year throughout all the buildings, yet one in three homes have solar, so many commercial properties have solar, and they need to be serviced every year," he says.
"It's about locking in those service contracts that we can maintain for years to come, and creating that monitoring component; that dashboard in the background where we have the ability to report on such as carbon offsets, the generations."
"The strategy behind what we've built up is to have one gigawatt under management."
---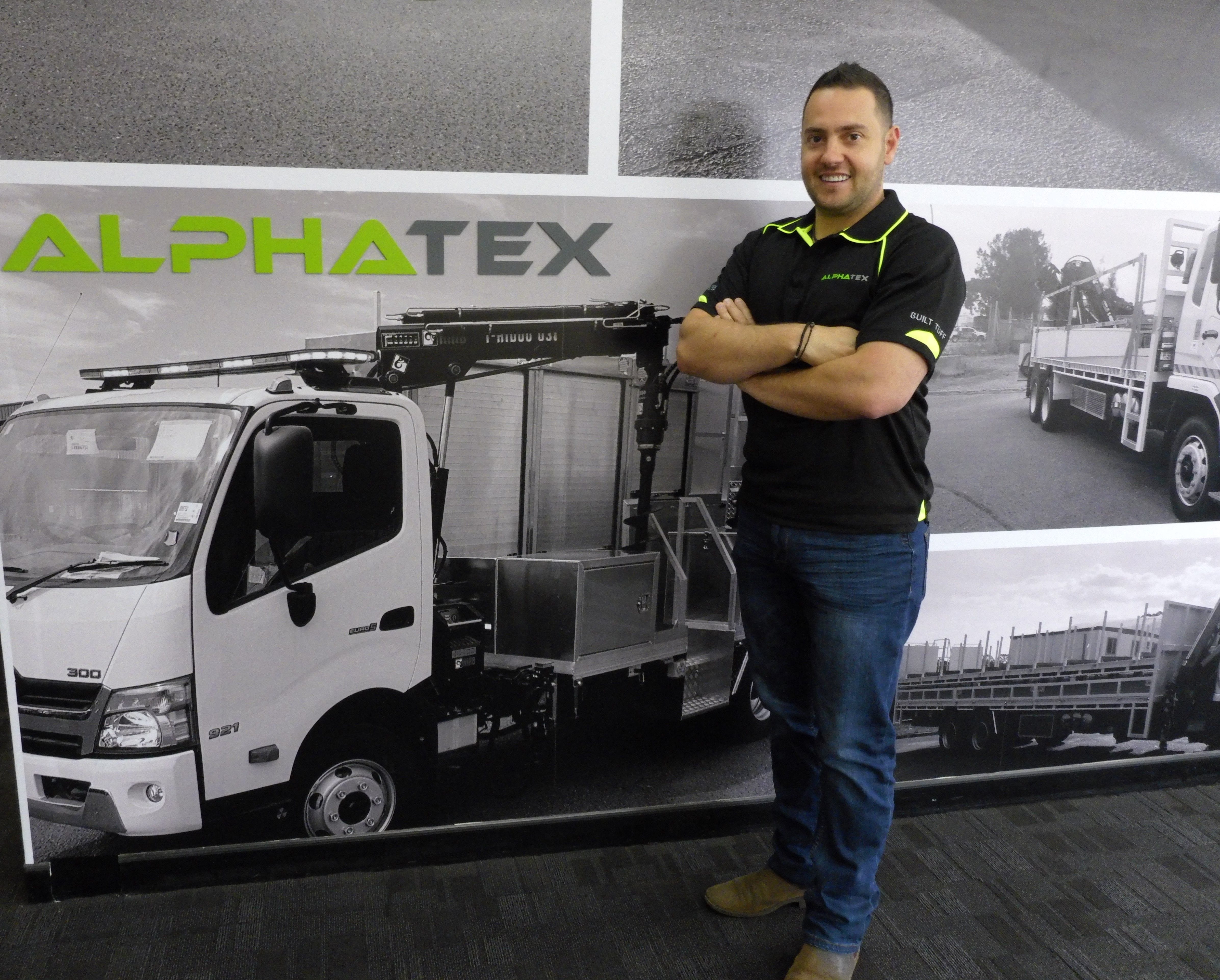 77. Steven Lampsakianos (36)
Alphatex Industries
Sydney
Steven Lampsakianos is not one to shy away from drastic change when it's needed. After all, his entrepreneurial journey began by picking up the pieces from his former employer whose business went into administration.
His specialised vehicle fitter Alphatex Industries was in the doldrums again in 2020, with COVID-19 pushing the business into shutdown for more than three months.
"The biggest problem is we had a really healthy order book, but we could not get vehicles from overseas," he says.
"I made a decision as a director that I was going to carry the boys and carry them right through. I lost hundreds of thousands of dollars.
"What we did in those months is turn our factory and our business around to accommodate to only do government work."
The call was made as each government vehicle is worth more than a fitted vehicle at retail, with clients including fire and rescue services from different states.
"They've come to us because they can see our level of quality and how important and specialised our vehicles are," he says.
He highlights the NSW Rural Fire Service has a much larger budget now following last summer's fires, and his business has successfully pivoted to service that increased demand.
"Come to our factory right now, and we've got probably 70 fire brigades on site," he says.
"As a director, I'm quite proud of where we've come from, and I sometimes take photos of our surveillance cameras at night time because four years ago I said 'we just want to do specialised government vehicles' and now we've made that change.
"It was scary at the start but we had to adapt immediately to find government work, because that's who had the work."
He adds the business model change has led to a much higher profit margin, while some competitors have also fallen by the wayside and Alphatex has been able to pick up a lot of their work.
---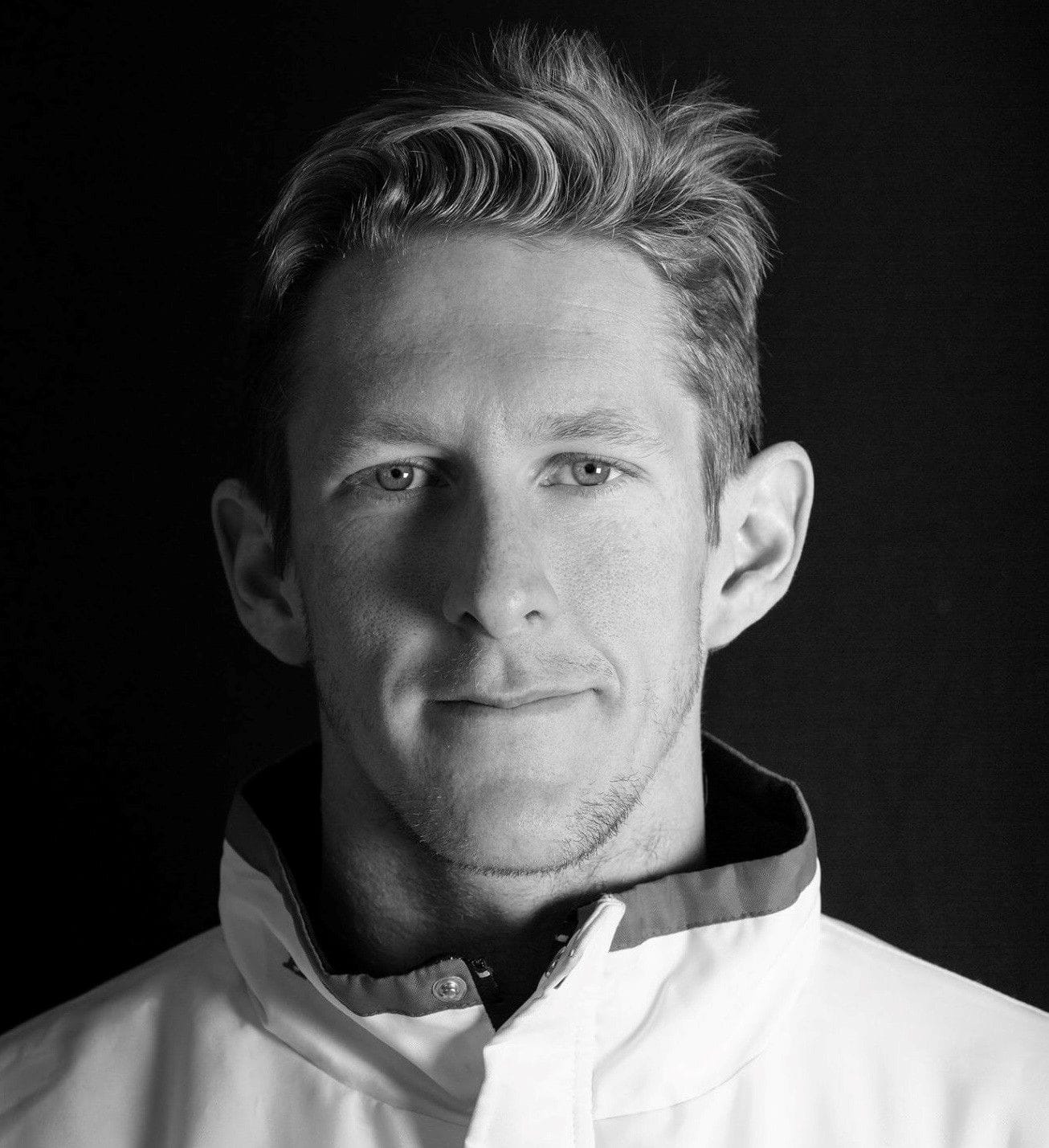 78. James Mutton (28)
Motorcycle Trading
Brisbane
After working as general manager of the family company for five years, in 2019 James Mutton acquired the assets and intellectual property of Brisbane Motorcycles.
It didn't take long for the entrepreneur to transform the group that is now known as Motorcycle Trading, with its sites in Windsor in Brisbane's inner north and in Caboolture.
Between late 2019 and early 2020, the company acquired a third dealership that was incorporated into the existing Caboolture site.
Like others, Mutton saw a massive lift in sales during COVID-19 lockdowns as motorbikes presented a social distanced-transport option, as well as a newfound taste of freedom for many customers who found themselves flush with cash after saving on travel and pubs.
"There were a multitude of reasons, and we were lucky enough to be well positioned to capitalise on in the end," he says.
The entrepreneur expects a lagged effect of maintenance servicing revenue within 12 months of when the pandemic began.
Mutton is also exploring setting up new dealerships, but he is very particular about the level of customer service and wants to make sure the quality of each store isn't diluted through the acquisition process.
Over the past two years he has also been developing the business Strategic Funding for lending to prospective motorcycle buyers, although he is still awaiting a financial services licence that he is "reasonably confident" will be granted.
"We've got enough demand there to make it a successful venture with just our own excess enquiry that we can't get approved through our traditional channels," he says.
---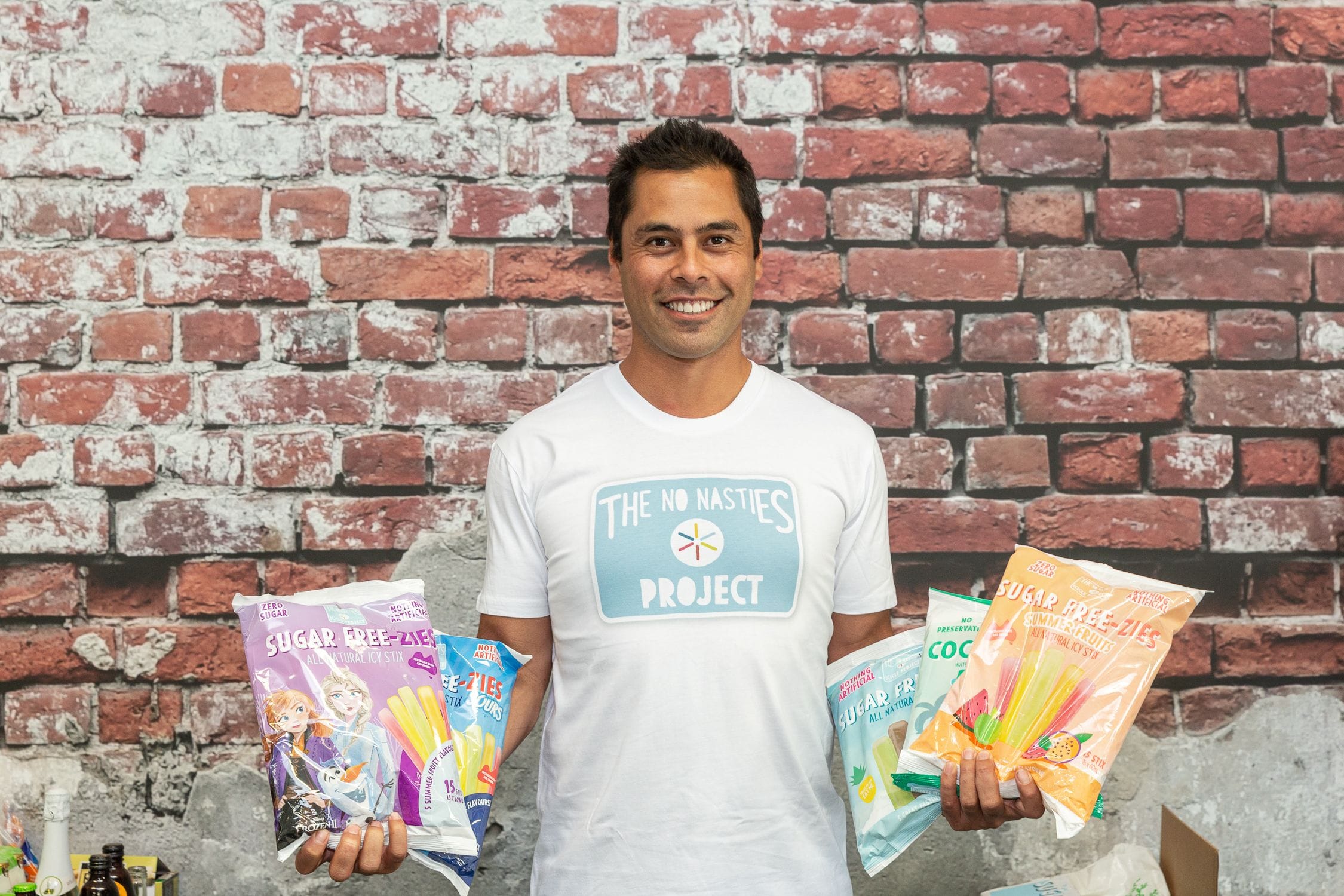 79. David Andrew (31)
The No Nasties Icicle Project, Naked Life Sparkling
Melbourne
It's a simple pitch: the icy poles Australians already know and love, but sugar-free.
That product is the bedrock of David Andrew's growing food and beverage company which has boomed this year and has potential to pop further with a searing summer ahead.
Not only has the brand received favourable placement on Woolworths' shelves, but Andrew has even teamed up with Disney and Marvel to use their characters on the packaging of his icicles.
Andrew says this is just one part of his plan to make the sugar-free revolution really go mainstream.
His sugar-free drinks brand Naked Life Sparkling is also taking off, with his soft drinks now stocked across 1,000 stores in Australia, and the new iced tea and non-alcoholic spritzer ranges in more than 500 stores.
All of these developments form the beginnings of Andrew's plans to create a fully-fledged food business, with more sugar-free food products to be released very soon.
Andrew calls his approach to reducing Australia's sugar intake "health by stealth". It's a method that's been paying off too - he says in this year alone he'll have removed more than 170 tonnes of sugar from our diets.
---

80. Maxwell Hertan (31)
Megaphone Marketing, Squeak Design, Silvi, Max's Monthly Challenges
Melbourne
Maxwell Hertan, founder of digital marketing company Megaphone Marketing, has loved entrepreneurship since he was a kid.
In primary school he sold comics, cartoons, books, refresher towels, newsletters and even pillowcases to his classmates.
This drive continued into university and eventually resulted in Megaphone Marketing - a firm that has developed a reputation for getting results for clients.
Hertan is proud his firm can deliver an 11.6-times return on ad spend - an impressive figure, and likely the reason client retention rate at Megaphone is at 96 per cent.
That client list includes the Royal Melbourne Hospital, fashion brand Globe, Pana Chocolate, and F45 Training.
"We're growing fast while focusing on quality results, maintaining a good reputation and transparency with our clients and staying true to our employee-focused culture and values," he says.
Though the head office is in Melbourne, Megaphone have a presence in Sydney and even in Los Angeles where a new team was recently launched.
As for his other hustles, they're likely the result of Hertan's primary school entrepreneurial passions.
Squeak Design sells fashion accessories, while Silvi is a fashion and linen company solving problems of materials being bad for skin.
The first product is a pillowcase. Hertan has certainly come full circle.
---
---
Click below for this year's top 100
Get our daily business news
Sign up to our free email news updates.